The Big Picture brings together a range of PS commentaries to give readers a comprehensive understanding of topics in the news – and the deeper issues driving the news. The Big Question features concise contributor analysis and predictions on timely topics.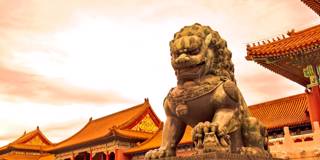 Is China the Problem?
China's relations with the West – and particularly with the United States – will be the driving force in twenty-first-century geopolitics and international commerce. But are US and European policymakers right to assume that China poses a significant threat to Western interests?
In this Big Picture, Harvard University's Joseph S. Nye suspects that the Western conventional wisdom has overestimated China's strengths and looked past some of its biggest weaknesses. Similarly, Yale University's Stephen S. Roach warns that today's "China bashing" is misguided, noting that the US's main economic charges against the country do not withstand scrutiny. And Ann Lee of New York University points out that the conflict-driven approach advocated by certain US special interests has the makings of a self-fulfilling prophecy.
By contrast, Brahma Chellaney of the New Delhi-based Center for Policy Research sees China challenging the primacy of not just the US, but of Western-style liberal democracy more generally. Echoing those concerns, George Soros worries that China's use of AI-driven surveillance could become a new model for shutting down open societies.
Featured in this Big Picture
https://prosyn.org/qeVXR6e;