The Big Picture brings together a range of PS commentaries to give readers a comprehensive understanding of topics in the news – and the deeper issues driving the news. The Big Question features concise contributor analysis and predictions on timely topics.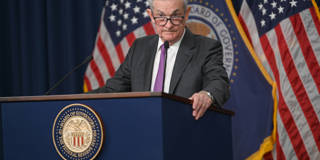 Is 2% Really the Right Inflation Target for Central Banks?
Both the US Federal Reserve and the European Central Bank appear to be dead set on getting inflation back to their 2% target. But while 2% is viewed as a kind of "sweet spot" for inflation – neither so high that consumers struggle to cope, nor so low that it stifles economic dynamism – it is ultimately arbitrary, and its primacy in monetary policymaking is a relatively recent phenomenon.
In this Big Question, we ask Michael J. Boskin, John Cochrane, Brigitte Granville, and Kenneth Rogoff whether it is time to rethink the 2% target.
Featured in this Big Question
https://prosyn.org/zQWBGMb;