The Big Picture brings together a range of PS commentaries to give readers a comprehensive understanding of topics in the news – and the deeper issues driving the news. The Big Question features concise contributor analysis and predictions on timely topics.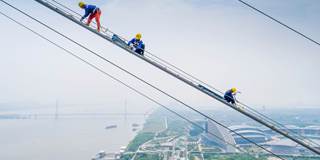 Debate | The China Model
For more than four decades, China has proved that its unique development model can deliver rapid, broad growth. The question is whether that will hold true for the next four decades, too.
Featured in this Big Picture
P.H. Yu

Barry Eichengreen
https://prosyn.org/S79vvu4;