There Is No Security Without Sustainability
Under President Donald Trump, the US has abandoned the fight against climate change and jeopardized its own national security. As US military and intelligence-community leaders have made clear, world peace and stability depend on sustainable development and increased resilience against the shocks associated with global warming.
WASHINGTON, DC – Leaders from around the world met in September for the 74th session of the United Nations General Assembly to discuss some of the most pressing challenges facing our world today, including economic, environmental, and social sustainability, as well as the ever-growing impact of climate change. Less often discussed is the important role these conversations play in shaping national-security priorities, particularly those of the United States. Given the inextricable link between sustainable development and national security, greater support for the former will make all of us safer in the long run.
Some of the links between sustainable development and national security are obvious. Many current US military officials have publicly identified climate change – a major factor affecting sustainable development – as a threat to national security. As the latest Worldwide Threat Assessment of the US Intelligence Community shows, "environmental degradation and climate change" could have a substantial impact on US military training facilities, bases, and theaters of operation.
There is also a clear and direct link between sustainable development and state fragility. As I have argued elsewhere, insurgencies and failed states pose a direct threat to the security of the US and its partners and allies, which is why they often require an American response. Yet focusing on sustainable development can help fragile states become prosperous and secure, thus ensuring that US interventions need never occur. And even when an intervention is necessary, similar efforts in the aftermath can help mitigate many of the factors that might cause future instability.
But a deeper, less direct link between sustainability and national security in the US can be found in America's founding values and ideals. As the Reagan administration's 1988 National Security Strategy pointed out, "[US] interests and objectives are derived from enduring values … such as human dignity, personal freedom, individual rights, the pursuit of happiness, peace, and prosperity." Moreover, it is precisely these values that have long led the US to "seek an international order that encourages self-determination, democratic institutions, economic development, and human rights."
When we lose sight of our values, we put our own national security at risk. And a failure to embrace sustainable development is a failure to uphold those values. Put simply, without these important efforts, neither peace nor prosperity can be maintained over the long term. Unfortunately, the Trump administration has clearly lost its way on this issue, which could have severe consequences down the road.
To change course, policymakers should consider some key lessons from the US approach to national security. First, American leadership is critical for building global coalitions to address collective challenges. In President Barack Obama's words, "[fidelity to our values] is the reason why America has benefited from strong alliances that amplified our power, and drawn a sharp, moral contrast with our adversaries. It is the reason why we've been able to overpower the iron fist of fascism, outlast the iron curtain of communism, and enlist free nations and free people everywhere in common cause and common effort."
Subscribe now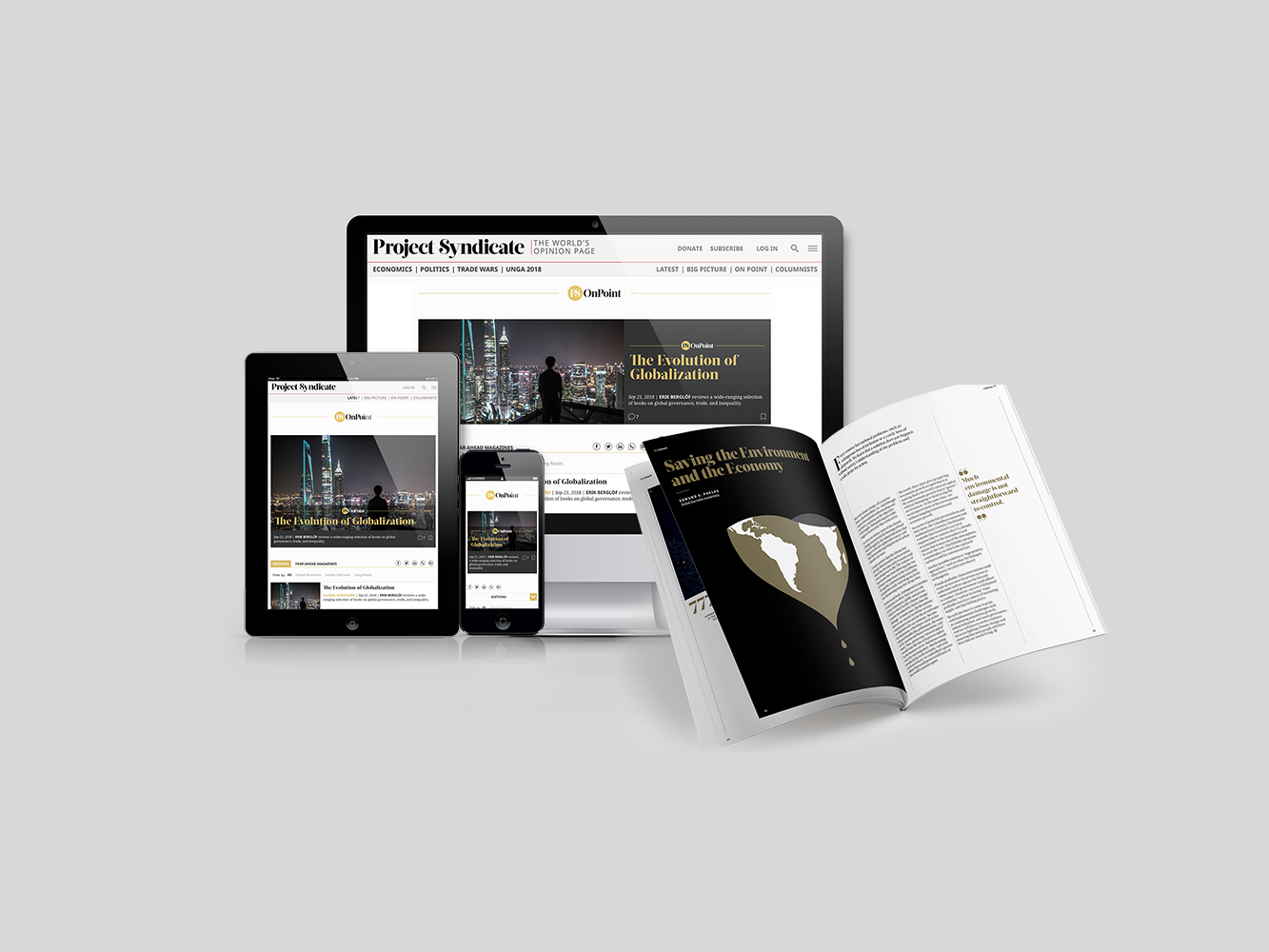 Subscribe now
Subscribe today and get unlimited access to OnPoint, the Big Picture, the PS archive of more than 14,000 commentaries, and our annual magazine, for less than $2 a week.
Having led the 50-country NATO force in Afghanistan, and then the coalition against the Islamic State (ISIS) in Syria and Iraq, I know firsthand the importance of coalition-building in tackling international crises, and the central importance of American leadership in building and maintaining these important alliances.
Worryingly, US support for multilateralism and coalition-building has faltered under the current administration. At the 2018 G20 summit in Buenos Aires, for example, the US was alone in refusing to sign a pledge to address climate change. Since then, climate leadership from other countries has weakened. The European Council, too, failed this year to pass a unanimous resolution setting a target for net-zero emissions by 2050, while Russia, Turkey, and Saudi Arabia have all joined the US in promoting fossil fuels. These and other developments represent a troubling step backward for a community of countries that only recently committed to a more sustainable future.
Though the immediate prospects for US government leadership on this issue are poor, US states and the private sector offer cause for hope. State and local governments are setting their own sustainable development benchmarks, as are major corporations. WalMart, for example, aims to cut one billion metric tons of greenhouse-gas emissions from its operations by 2030. And a growing number of philanthropies have made sustainability a strategic priority as well.
Another important lesson is that technological innovation can drive sustainable development, just as it has long strengthened US national security. Emerging technologies offer a wide range of exciting opportunities, especially now that the cost of renewable energy has fallen to a point where shifting toward a climate-resilient economy does not imply an excessive economic sacrifice. Artificial intelligence, too, can be used to anticipate the stressors of climate change, and to optimize production and consumption around the world.
The question is how to deploy these technologies so that they serve the public good, rather than exacerbating social problems. Half of the capital that will be located in developing countries by 2030 has not even been built yet, which means that such countries making investments in new technologies have an opportunity to shape the entire global economy. Here, the US, in partnership with the private sector, should be leading the charge toward sustainable development.
Now and in the future, national security will depend on the progress made toward building sustainability at home and abroad. That effort must include strong, values-based American leadership and smart technological innovation. It is my sincere hope that the US government heeds the advice of its own military and private-sector leaders and rises to the challenge.