Откажутся ли «Жёлтые жилеты» от коричневых рубашек?
ПАРИЖ – Как только правительство Франции отменило планировавшееся повышение топливного налога из-за массовых протестов, стало очевидно, что этот шаг будет воспринят как неадекватный, незначительный, а самое главное – неспособный создать какого-либо успокаивающего эффекта. Чтите того, кого положено чтить: «Жёлтые жилеты» претендуют на выражение воли суверенного народа. Однако сейчас на них легла огромная ответственность.
Прежде всего, они должны объявить мораторий на демонстрации и блокады, причём на длительный период, которого будет достаточно для ведения диалога, предложенного премьер-министром Эдуаром Филиппом (или даже на ещё более долгий срок). В частности, они должны отменить широко разрекламированный и запланированный на 8 декабря «Акт IV» этого движения. О нём было объявлено вечером субботы в Facebook, и все ожидают, что он станет ещё более насильственным, разрушительным и трагическим, чем предыдущие акты. Хватит уже смертей, ран и ущерба (нанесённого некоторым самым знаменитым памятникам в Париже).
Если «Жёлтые жилеты» решат, что запущенная ими машина вышла из-под контроля и что они не в состоянии остановить «Акт IV», тогда они должны приготовиться помогать полиции в ходе протестов, чтобы отлавливать агрессивные «коричневые жилеты», которые окажутся среди них. Нет сомнений, что ультраправые и ультралевые мародёры появятся вновь со своим вандализмом, террором и осквернением. Задача «жёлтых жилетов» – заявит ещё раз, но на этот раз убедительно: «Не от нашего имени». Но вне зависимости от того, объявят ли «Жёлтые жилеты» мораторий или же продолжат протест, ничто не послужит их делу лучше, чем отказ – решительный и однозначный – ассоциироваться с любыми политическими спекулянтами, которые готовы нажиться на их страданиях.
Игровой состав оппортунистов хорошо известен. Тут и Жан-Люк Меланшон, финишировавший четвёртым на президентских выборах 2017 года, которые выиграл Эммануэль Макрон; сейчас он отчаянно стремится к новой схватке. И Франсуа Рюффен, лидер движения против политики бюджетной экономии Nuit debout («Ночное стояние») с его безответственными, антиреспубликанскими призывами «В отставку, Макрон!». И, наконец, Марин Ле Пен, которая комически колеблется между гордостью и раскаянием за свой призыв «оккупировать» Елисейские поля в минувшую субботу, тем самым, став ответственной за худшее из того, что там было сказано и сделано.
Есть там и интеллектуалы, которые, подобно Люку Ферри и Эммануэлю Тодду, высказывают предположения, что, может быть, «неслучайно» мародёры с такой лёгкостью сумели подойти к Триумфальной арке, взять её штурмом и устроить там погром. Такие заявления ставят перед народным движением худшую из возможных ловушек – ловушку конспирологического мышления.
Иными словами, «Жёлтые жилеты» находятся на распутье. Они могут найти в себе достаточно смелости, чтобы остановиться и взять паузу, необходимую для самоорганизации – во многом по примеру собственной партии Макрона La République en Marche! («Вперёд, Республика!»). В дальнейшем может оказаться, что эта партии была близнецом «Жёлтых жилетов», который просто родился первым. В движении Макрона тоже есть правое и левое крыло. И его участники понимали, что создают новую политическую организацию, ведущую диалог или даже вступающую в противостояние, чтобы честно признать проблему бедности и высокой стоимости жизни. Если «Жёлтые жилеты» создадут движение, которое поднимется до высот движения Макрона, они, возможно, напишут в итоге новую страницу в истории Франции.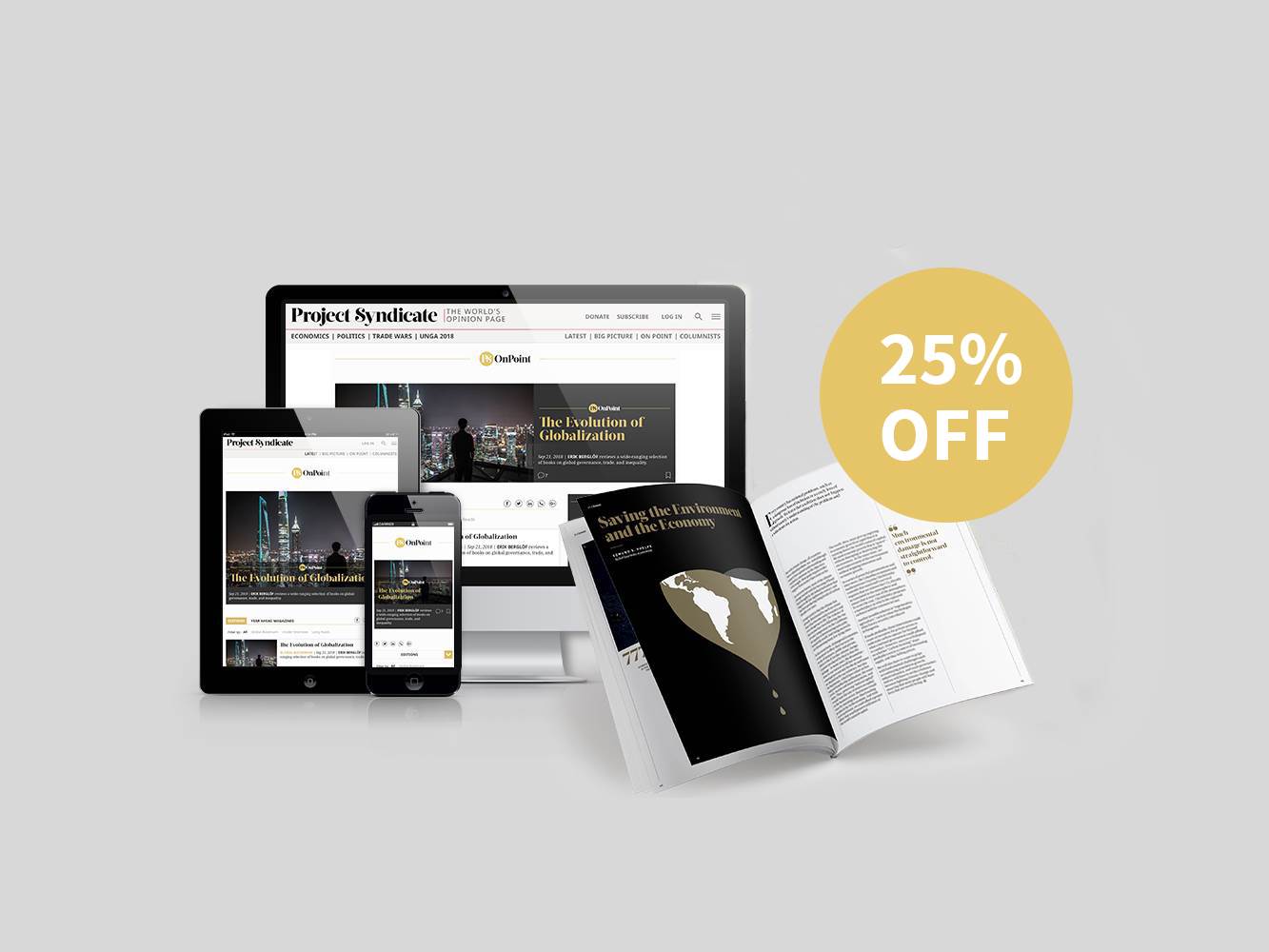 Subscribe now
For a limited time only, get unlimited access to On Point, The Big Picture, and the PS Archive, plus our annual magazine and a tote bag, for just $75.
Либо подобной смелости у «Жёлтых жилетов» не найдётся, и они удовлетворятся мизерным счастьем лицезреть себя по телевизору. Они позволят себе опьянеть от одного вида корифеев и экспертов la France d'en haut («элиты Франции»), которые, казалось бы, едят у них с рук и внимают каждому их слову.
Если «Жёлтые жилеты» позволят страстной ненависти выиграть у подлинного братства, если они выберут разрушение, а не реформы, тогда они принесут только хаос, а не улучшения в жизнь простых и уязвимых людей. Они склонятся к тёмной стороне политической ночи и завершат свои дни на помойке истории, где смогут толкаться локтями с другими жёлтыми – «Жёлтыми социалистами» начала XX века, которыми руководил прото-фашистский синдикалист Пьер Бьетри.
«Жёлтые жилеты» должны сделать выбор – демократическое перевоплощение или новая версия национал-социалистической лиги; желание исправить или стремление разрушить. Решение будет зависеть от исторической сути этого движения – являются ли его рефлексы хорошими или плохими, и обладает ли оно, в конечном итоге, политической и моральной храбростью.
Мяч сейчас на стороне «Жёлтых жилетов». Они обладают такой же инициативой, как и Макрон. Скажут ли они: «Да, мы верим в республиканскую демократию»? И скажут ли они это громко и ясно, без экивоков? Или же они причислят себя к традиции параноидального нигилизма и загрязнят свои ряды политическими вандалами, которых Франция продолжает плодить в изобилии?