Jedinečná příležitost ukončit škodlivé rybářské dotace
ŽENEVA – Nestává se často, aby obchodní vyjednavači měli šanci souběžně ochránit zranitelné lidi a jejich obživu, podpořit zdravější oceány a splnit jeden z Cílů udržitelného rozvoje Organizace spojených národů. Přesně taková příležitost se ale naskýtá ministrům obchodu, kteří se tento týden sejdou na půdě Světové obchodní organizace, aby probrali nová globální pravidla omezující vládní podporu pro rybářský průmysl.
Tyto veřejné subvence pobízejí k nadměrnému rybolovu a členové WTO o jejich omezení debatují už 20 let. Během těchto dlouhých dvou desítek let prudce ubylo globálních zásob ryb a společně s mořskými ekosystémy trpí zranitelní drobní rybáři.
Organizace OSN pro výživu zemědělství (FAO) v roce 2017 varovala, že ve zhruba třetině celosvětových zásob ryb dochází k nadměrnému odlovu, přitom v roce 1970 se tak dělo u 10 % a v roce 2000 u 27 %. Ztenčování rybích zásob ohrožuje potravinovou bezpečnost pobřežních komunit s nízkými příjmy a živobytí chudých a zranitelných rybářů, kteří jsou nuceni vyjíždět dál a dál od břehu, jen aby přiváželi menší a menší úlovky.
Navzdory těmto znepokojivým zjištěním vlády dál vyplácejí rybářské dotace v úhrnu kolem 35 miliard dolarů ročně, z čehož dvě třetiny připadnou těm, kdo rybaří pro zisk. Tím vlády drží na moři řadu komerčních plavidel, která by jinak nebyla ekonomicky životaschopná.
Světoví lídři závažnost situace připustili už v roce 2015, když se domluvili, že v rámci Agendy udržitelného rozvoje uzavřou do roku 2020 dohodu o dotacích na rybolov. Avšak přestože ministři obchodu tento závazek v roce 2017 potvrdili, rozhovory ve WTO opakovaně ustrnuly.
Během posledního roku se ale situace začala otáčet. Političtí vůdci a ministři obchodu z celého světa mi říkají, že letos chtějí k dohodě dospět. Kolumbijský velvyslanec Santiago Wills, který jednáním předsedá, pracuje v Ženevě se členy WTO na návrhu textu k vyjednávání, o němž jsem přesvědčena, že může poskytnout základ pro finální rozhovory. Navzdory politické podpoře vyjadřované předními představiteli vlád však přetrvávají podstatné neshody. Ba za současného stavu věcí hrozí nebezpečí, že do ministerské konference WTO ke konci roku se nedokážeme k dohodě dopracovat.
Subscribe to Project Syndicate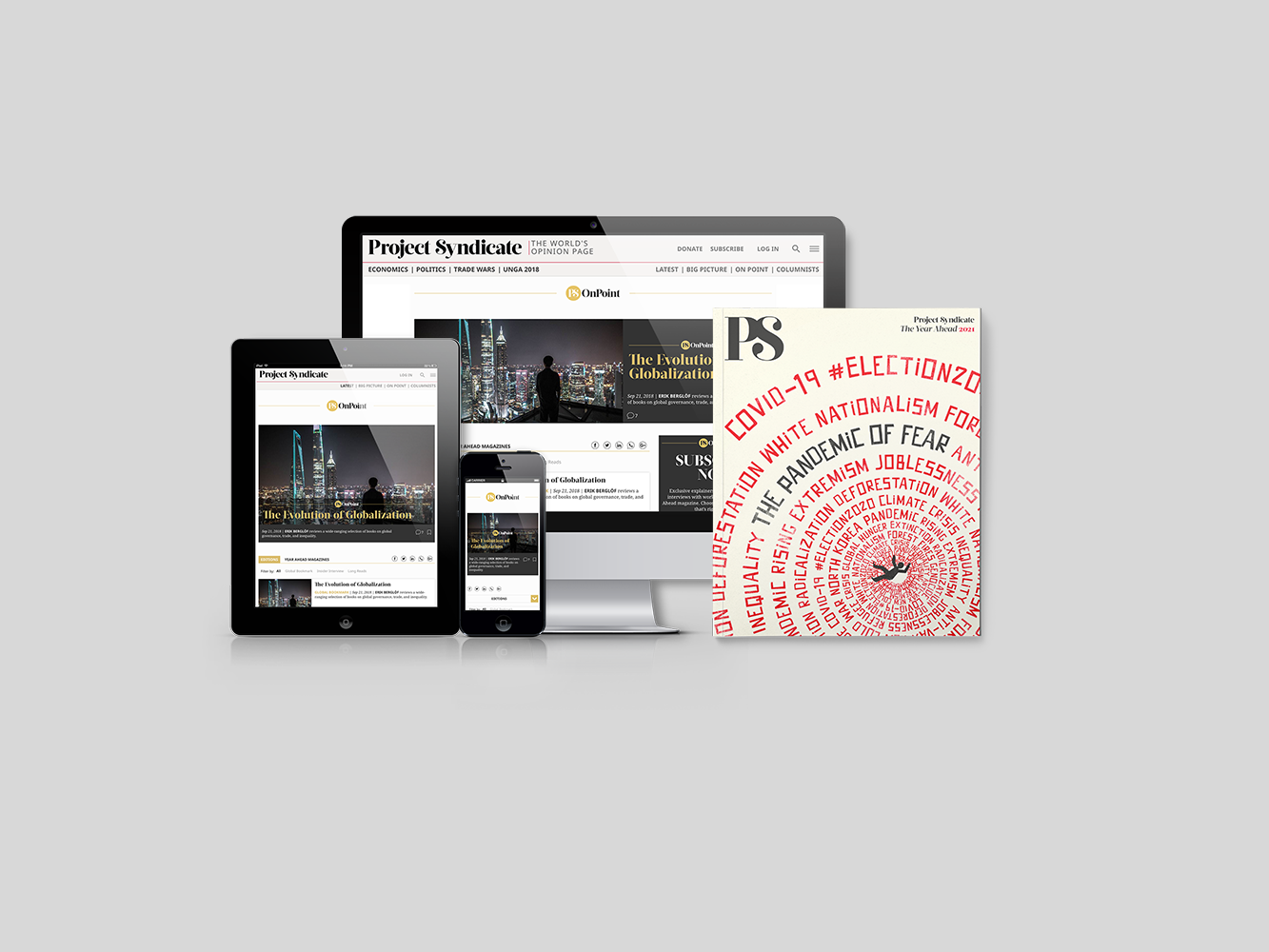 Subscribe to Project Syndicate
Enjoy unlimited access to the ideas and opinions of the world's leading thinkers, including weekly long reads, book reviews, topical collections, and interviews; The Year Ahead annual print magazine; the complete PS archive; and more. All for less than $9 a month.
Právě tento napjatý harmonogram je důvodem svolání ministrů obchodu tento měsíc. Ač nikdo nečeká zázrak, schůzka představuje jedinečnou příležitost posunout vyjednávání dohodě na dosah. Je zapotřebí, aby členové WTO včas uzavřeli dohodu před říjnovou Konferencí OSN o biodiverzitě, nejpozději ovšem koncem listopadu, kdy začíná ministerské zasedání samotné WTO. Neúspěch této snahy by ohrozil druhovou pestrost oceánů a udržitelnost zásob ryb, na nichž závisí strava a příjmy tolika osob.
Ano, rozhovory jsou komplikované, protože ryby neobývají jediné národní území a neřídí se mořskými hranicemi. Vyjednavači WTO musí zohlednit jak stávající rámec mezinárodních rybářských pravidel, tak úlohu regulačních orgánů, které všude na světě řídí různé aspekty rybářství. Musí také vymezit, jak by se nová dotační pravidla vztahovala na odlehlá rybářská plavidla.
Výzvu ještě ztěžuje fakt, že WTO není organizací ke správě rybolovných oblastí. WTO má však už dlouho zavedený rámec pravidel, která zamezují trh pokřivujícím subvencím do průmyslového a zemědělského zboží. Právě proto se ministři obchodu už v roce 2001 dohodli, že přijdou s podobnými opatřeními na ochranu mořských rybolovných oblastí.
Byť je ještě třeba odvést další práci, už současná pracovní verze textu k projednání by významně přispěla k udržitelnosti našich oceánů. V prvé řadě by úplně zakázala vládní financování plavidel, která se podílejí na nelegálním rybolovu. Podle FAO na takové aktivity připadá 11-26 milionů tun ryb ročně, tedy zhruba 20 % celkového globálního úlovku. Dohoda by rovněž potlačila další typy dotací, které podporují zvýšené rybolovné aktivity, neboť by od vlád vyžadovala, aby doložily, že přijaly opatření, která zajistí, že podpora lovu nepoškodí zásoby ryb.
Jednou z nejtěžších otázek ve vyjednáváních je to, jak definovat a dodržet původní mandát k vyjednávání zaručující zvláštní a odlišný přístup k rozvojovým zemím, zejména k těm nejméně vyspělým. Mnohé z těchto zemí závisí na drobném živnostenském rybářství a požadují větší politický prostor pro rozvoj svých kapacit průmyslového rybolovu. Jelikož však mají slabou schopnost spravovat rybolovné oblasti, mohlo by pro ně být těžké zavést nové dotační režimy tak rychle a účinně, jak to dokážou bohatší členové.
Další nesnadnou věcí je zajistit transparentnost, stanovením požadavků, aby členská země podala oznámení, když na podporu svého rybářského průmyslu zavede dotace, které nezpůsobují škody a nepokřivují trh. Poradit si s těmito obtížemi nebude snadné, ale zvládnout je musíme, protože členové WTO se zavázali, že ochrání rybolovné oblasti a oceány, o něž se všichni dělíme.
Dohodou, která odstraní škodlivé dotace na rybolov, členové WTO splní své dřívější závazky. Zároveň ale také dodají energii dalším mezinárodním snahám vypořádat se s problémy v oblastech, které jsou nám v globální obci společné – od změny klimatu po pandemii covidu-19.
Doufejme, že ministři obchodu z celého světa této výzvě dostojí.
Z angličtiny přeložil David Daduč