Soutenons Ahmad Massoud et la résistance afghane !
PANCHIR, AFGHANISTAN – À l'heure où la communauté internationale abandonne l'Afghanistan, d'anciens combattants qui se sont battus contre l'Union soviétique et les talibans se regroupent dans leurs anciennes bases d'opérations situées dans la vallée du Panchir, dans le centre-nord de l'Afghanistan. Bien que certaines villes du Panchir soient tombées aux mains des talibans, un Front national de résistance (FNR), semblable à celui qui a combattu les Soviétiques et aidé les États-Unis à renverser les talibans en 2001, a commencé à organiser une campagne de résistance.
Leur cause est à la fois juste et nécessaire, car un nombre étourdissant d'organisations terroristes se rassemblent également dans d'autres parties du pays. Une telle activité des réseaux terroristes représente un énorme danger pour le monde entier, parce que les montagnes et les vallées de l'Afghanistan ont déjà abrité et nourri des mouvements djihadistes qui se sont propagés de l'Algérie à la Libye, ou encore de la Syrie à l'Arabie saoudite. 
Le rétablissement du régime taliban inspire déjà de nombreux groupes du même genre. Les partenaires d'Al-Qaïda dans la ville syrienne d'Idlib se réjouissent ouvertement et le Hamas ne cache pas la joieque cet événement lui procure. Le retour au pouvoir des talibans représente indubitablement une victoire morale importante aux yeux des groupes islamistes violents. Mais ce retour a cela d'inquiétant que l'Afghanistan redevient une terre d'accueil envisageable pour les terroristes. L'un des plus proches collaborateurs d'Oussama ben Laden a déjà fait son retour triomphal en Afghanistan. 
Pour éviter que l'organisation terroriste la plus meurtrière au monde et ses ramifications ne reprennent du service, l'ensemble de la communauté internationale – en particulier la Chine et l'Inde – doivent collaborer avec des partenaires locaux. C'est l'unique manière d'exercer une pression suffisante sur les talibans pour les forcer à rompre leurs liens avec leurs associés parias.
Bien que les talibans aient dirigé de la majeure partie de l'Afghanistan de 1996 à 2001, ils n'ont jamais complètement éliminé la résistance durant leur exercice du pouvoir. Dans la vallée accidentée et étroite du Panchir, l'Alliance du Nord, dirigée par Ahmad Shah Massoud, a fait sentir son influence. Massoud a averti dès le milieu des années 1980 que les combattants étrangers qui émigraient vers l'Afghanistan avaient un ordre du jour plus sinistre que le simple désir de chasser les Soviétiques du pays. Deux jours avant les attentats du 11 septembre 2001, Massoud fut assassiné dans un attentat suicide commis par des agents d'Al-Qaïda, employés par les talibans. Aujourd'hui, des armées aux sinistres intentions prennent pour cible la maison ancestrale de Massoud dans la vallée du Panchir, où son fils Ahmad organise la résistance contre le régime taliban. 
Je connais le jeune Massoud depuis plus d'une décennie, moi qui l'ai vu mûrir et passer de sa première stature prudente et timide, à celle d'un dirigeant qui inspire le respect à ses combattants et à la population civile de la vallée. Il a commencé sa carrière en travaillant sur des projets humanitaires dans le Panchir en tant que chef de la Fondation Massoud, plutôt qu'en choisissant de rejoindre le gouvernement afghan. Il n'a jamais considéré le pays comme sa tirelire personnelle, à l'image d'innombrables chefs de gouvernement et bureaucrates de niveau intermédiaire. Au lieu de cela, Massoud s'est fait le champion de la responsabilité et de l'équité. Et contrairement à de nombreux autres dirigeants afghans, qui n'ont eu que mépris pour ces concepts et ont acheté des maisons aux Émirats arabes Unis et en Espagne, Massoud a passé les quatre dernières années de sa vie dans le Panchir, à établir une base solide pour son mouvement.
Subscribe to Project Syndicate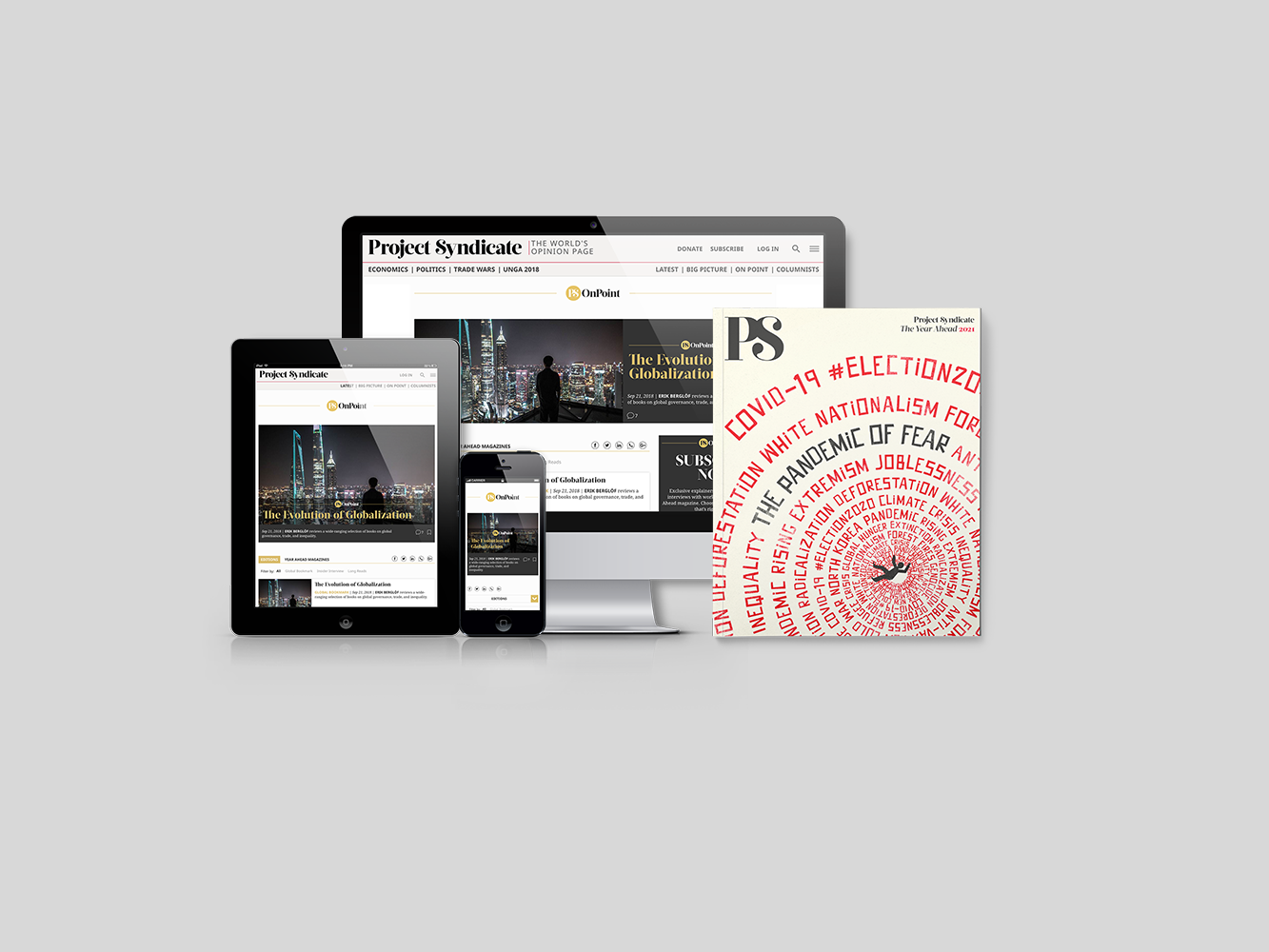 Subscribe to Project Syndicate
Enjoy unlimited access to the ideas and opinions of the world's leading thinkers, including weekly long reads, book reviews, topical collections, and interviews; The Year Ahead annual print magazine; the complete PS archive; and more – for less than $9 a month.
Le désir de Massoud de rester pour combattre a complètement dépassé l'entendement des autres dirigeants afghans. Contrairement à des seigneurs de la guerre comme Abdul Rashid Dostum et Atta Muhammad Nur, Massoud a tenu bon lorsque les talibans ont accédé au pouvoir. Il a repoussé les offres de deux chefs d'État qui pouvaient l'exfiltrer en toute sécurité vers leurs avions privés. Ce faisant, il a suivi l'exemple de son père, qui n'a jamais abandonné sa patrie au moment d'affronter la force brute des talibans.
J'ai passé les jours les plus angoissants de la chute de l'Afghanistan en sa compagnie. Trois semaines durant, nous avons assisté à la capitulation de la province aux talibans et à la panique qui s'est emparée du pays. Mais malgré le chaos et l'incertitude, Massoud insiste sur le fait que l'effondrement du gouvernement ne conduira pas à sa propre reddition.
Massoud est coutumier des usages de la communauté internationale. Il a étudié à la prestigieuse Sandhurst Royal Military Academy au Royaume-Uni, puis au King's College de Londres. Quand son grand-père maternel lui a demandé ce qui l'avait poussé à étudier la guerre alors que l'Afghanistan pouvait lui fournir une vue du champ de bataille, le jeune Massoud a répondu qu'il s'était concentré sur ce sujet afin que sa génération puisse éviter la guerre plutôt que de rester embourbée dans cette dernière. À mesure que Massoud a mûri, sa stature s'est étoffée, ce qui lui a permis de rencontrer des chefs d'État et des chefs du renseignement dans le monde entier.
Aujourd'hui, confronté à une attaque des talibans, il a besoin d'assistance matérielle et non pas de croquer des petits fours dans les palais présidentiels. Les milliards de dollars d'armes américaines que les talibans se sont appropriés lors de leur marche sur Kaboul ont fait leur chemin dans la vallée ; Massoud, quant à lui, n'a pas les voies d'approvisionnement vers le Tadjikistan que son père avait utilisées pour repousser les talibans. Mais les gorges très escarpées de la vallée sont pour lui autant d'avantages, ce que tout stratège militaire sera forcé d'admettre. En outre, ses combattants montent en grade chaque jour alors que d'anciens responsables de la sécurité afghane affluent vers le Panchir, peu disposés qu'ils sont à accepter la prise de pouvoir des talibans. Des manifestations de grande ampleur ont eu lieu à Kaboul et à l'étranger pour soutenir l'appel de Massoud à la résistance.
Pour protéger son enclave, les forces de Massoud ont besoin de mortiers à longue portée pour repousser les armes lourdes des talibans. Le matériel de communication est également essentiel dans une région où les talibans coupent régulièrement Internet et les réseaux de téléphonie mobile. Et les civils qui le suivront les premiers temps de sa redoute rebelle vont avoir besoin de bons équipements pour survivre aux rigueurs de l'hiver, alors que les températures commencent à baisser. Sans une aide de ce type, ce dernier bastion de la résistance des talibans sera rayé de la carte.
Depuis que les talibans ont pris Kaboul, la communauté internationale a insisté sur le fait qu'elle n'accepterait ni la réimposition des restrictions islamiques rigides du groupe, ni ne consentirait à ce que l'Afghanistan devienne un refuge pour djihadistes. En soutenant Massoud, la communauté internationale peut traduire ses paroles en actes. Dans le cas contraire, il est probable que les talibans balaieront d'un revers de main les pressions internationales et qu'ils établiront un nouvel émirat islamique, offrant leur protection à tous les groupes qui partagent les mêmes objectifs qu'eux, aussi meurtriers soient-ils. C'est précisément cela que le monde ne peut pas se permettre de laisser passer.