Peta Jalan untuk Mengakhiri Kolera
GENEVA – "Di mana toilet Anda?" Ini seringkali menjadi pertanyaan pertama yang Saya tanyakan ketika mengunjungi tempat wabah kolera dimanapun di dunia ini. Seringkali, jawabannya adalah: "Kami tidak punya toilet. Kami menggunakan tempat manapun yang kami bisa gunakan"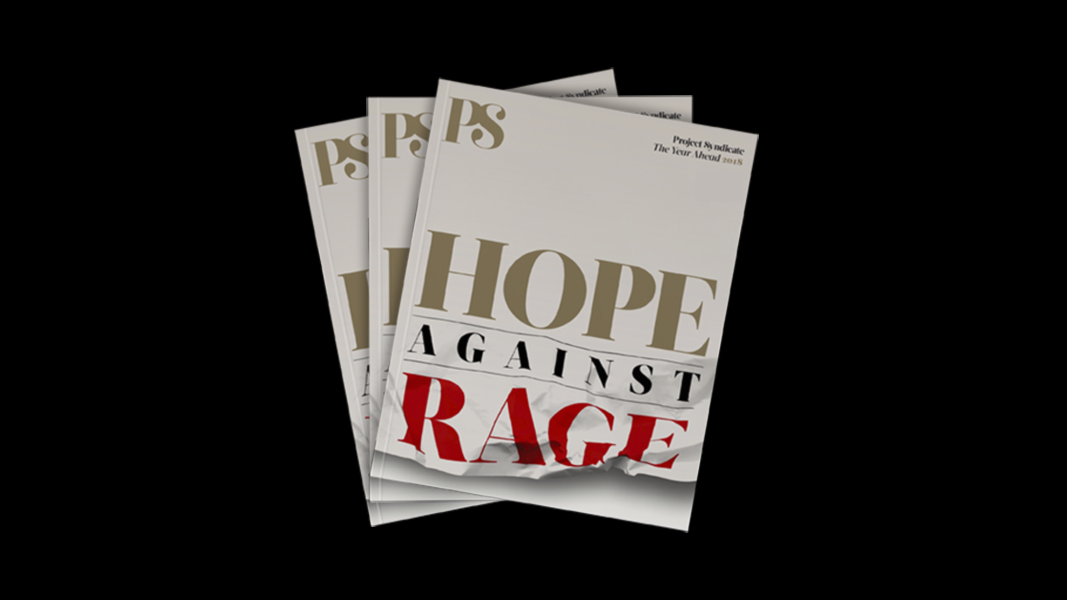 The Year Ahead 2018
The world's leading thinkers and policymakers examine what's come apart in the past year, and anticipate what will define the year ahead.
Kolera, yang merupakan sebuah penyakit yang sudah lama ada, telah menjadi penyakit yang sinonim dengan kemiskinan. Penyakit ini tidak membeda-bedakan wilayah geografis, namun pada umumnya menjangkiti komunitas di wilayah dengan sanitasi yang buruk.
Penyakit ini ditularkan oleh air banjir yang terkontaminasi ke sumber air minum, yang dibawa oleh orang yang bepergian yang tidak menyadari akan hal ini, atau dibawa ke rumah melalui makanan yang diirigasi dengan air limbah, bakteri Vibrio cholerae mengendap di usus kecil setelah tertelan, sehingga menyebabkan diare dan dehidrasi yang parah.
Bagi mereka yang cukup beruntung untuk tidak pernah menyaksikan dampak kolera secara langsung mungkin menganggap penyakit ini sama dengan penyakit perut lainnya. Namun tanpa pengobatan yang diberikan dengan cepat, kolera dapat menyebabkan kematian pada orang dewasa dan anak-anak hanya dalam waktu beberapa jam saja. Setiap tahunnya, kolera diperkirakan merenggut nyawa sekitar 95,000 orang; dan banyak diantara korbannya adalah anak-anak.
Pada tahun ini, gambar korban penyakit kolera yang lesu dengan mata berkaca-kaca ketika menunggu pengobatan muncul di banyak negara di dunia. Penyakit ini telah mewabah dengan tingkat yang belum pernah dilihat sebelumnya di Yaman, dimana lebih dari 2,000 orang telah meninggal sejak bulan April. Wabah kolera juga terjadi di Somalia, Sudan Selatan, Haiti, dan negara-negara Sub-Sahara Afrika dan Asia lainnya.
Namun fakta paling menyedihkan mengenai dampak kolera adalah setiap kematian yang diakibatkan oleh penyakit ini sebetulnya bisa dicegah. Dunia telah mempunyai pengetahuan dan alat yang secara efektif bisa mengendalikan kolera, namun sumber daya yang ada tidak diselaraskan dengan komitmen global yang diperlukan.
Hal inilah yang menyebabkan strategi global baru yang dikembangkan oleh Global Task Force on Cholera Control, sebuah jaringan yang terdiri dari beragam mitra teknis, sebagai sebuah hal yang sangat penting. Mengakhiri Kolera – Sebuah Peta Jalan Global Menuju 2030 menekankan pada peralihan ke pendekatan proaktif, dan bertujuan untuk menurunkan angka kematian karena kolera sebesar 90% selama satu dekade mendatang. Ketika dilaksanakan secara keseluruhan, rencana ini juga dapat membantu 20 negara untuk menghilangkan penularan penyakit dalam jangka waktu yang sama. Berdasarkan tiga pilar – deteksi awal, taktik pencegahan terintegrasi, dan koordinasi antara negara-negara dan para mitra – peta jalan ini memberikan jalan konkret untuk mengakhiri kolera sebagai ancaman kesehatan masyarakat. 
Ketika kolera mewabah di sebuah komunitas, penyakit ini menjadi semakin sulit untuk dikendalikan. Oleh karena itu, penting untuk tidak melupakan keberadaan penyakit ini meskipun tidak memakan korban. Pendekatan multi sektor yang mencakup investasi pada air bersih, sanitasi, dan kebersihan – atau disebut dengan layanan WASH – dapat mencegah kolera. Begitu juga penggunaan vaksin oral kolera dan akses yang cepat terhadap pengobatan, seperti solusi rehidrasi oral dan cairan infus. 
Memperbaiki infrastruktur WASH adalah cara yang paling efektif untuk melakukan pencegahan, meskipun pelaksanaan layanan ini akan memerlukan waktu di negara-negara dengan sumber daya yang lebih sedikit. Oleh karena itu, peta jalan ini juga mendorong pencegahan dan penyebaran vaksin oral di daerah rentan kolera. Vaksin dapat langsung bekerja, dan mencegah kolera selama jangka waktu sepuluh tahun, sehingga memberikan jeda waktu untuk melaksanakan solusi jangka panjang.
Vaksin oral kolera bisa didapat melalui persediaan global yang dikelola oleh Organisasi Kesehatan Dunia (WHO), dengan dukungan dari Gavi, the Vaccine Alliance. Lebih dari 15 juta dosis vaksin telah didistribusikan ke 18 negara sejak berjalannya program ini pada tahun 2013. Tahun depan, persediaan vaksin ini akan meningkat lebih dari 25 juta dosis, meningkat dari dua juta dosis yang merupakan jumlah vaksin saat program ini dimulai.
Mengakhiri kolera sebagai ancaman kesehatan pada tahun 2030, seperti janji yang baru-baru ini diberikan oleh para mitra global dan WHO, akan memerlukan kolaborasi dan komitmen berkelanjutan dari negara-negara yang terjangkit kolera, para mitra teknis, dan donor internasional. Tujuan ini mungkin terlihat sebagai suatu hal yang sulit dicapai, mengingat bahwa terdapat jutaan orang diseluruh dunia yang beresiko terjangkit penyakit ini setiap tahunnya. Namun dengan adanya urbanisasi, perubahan iklim, dan faktor lain yang sepertinya meningkatkan ancaman infeksi, tujuan ini adalah sebuah hal yang harus dicapai. Dan peta jalan memungkinkan terjadinya hal ini.       
Melaksanakan rencana tersebut akan terbukti menjadi solusi yang hemat biaya bagi negara-negara yang terbebani karena sering terjadinya wabah kolera. Ini adalah salah satu alasan mengapa tindakan sangatlah dibutuhkan. Namun strategi ini juga merupakan hal tepat untuk dilakukan oleh komunitas Internasional. Pemerintah memiliki kewajiban moral untuk menjamin bahwa tidak ada orang menjadi korban dari kematian yang dapat dicegah. Hal ini juga merupakan tanggung jawab WHO, dan ini adalah alasan mengapa kita akan bekerja keras untuk membantu dunia mencapai target ambisius yang telah kita tetapkan.    
Kita telah mempunyai alat yang diperlukan untuk mengatasi kolera. Saat ini, dengan adanya rencana, tidak ada lagi alasan untuk tidak menggunakan alat tersebut.