En finir avec l'indice « Doing Business »
NEW DELHI – L'indice Doing Business de la Banque mondiale prête à suspicion depuis sa création, en 2003, tant pour ce qui concerne sa conception que sa mise en œuvre ; mais les économistes traditionnels n'en font que depuis peu la critique. Si l'on doit se réjouir que le Banque ait récemment reconnu certains problèmes, l'indice a d'ores et déjà causé d'immenses dommages dans les pays en développement, et il devrait être abandonné.
La Banque a déjà été contrainte de suspendre sa publication, en raison d'« irrégularités » dans ses données. Le dernier tollé suscité concerne une manipulation pure et simple des chiffres. Il semble que les données de quatre pays – Azerbaïdjan, Chine, Arabie saoudite et Émirats arabes unis – aient été modifiées de façon inappropriée, au moins pour 2017 et 2019 (affectant par conséquent les rapports Doing Business de 2018 et de 2020). D'autres irrégularités pourraient être survenues. La Banque a entamé une « revue systématique » des cinq dernières années de données, lancé un audit indépendant sur la méthode et s'est engagée à corriger les données des pays les plus affectés.
Mais c'est une question mineure comparée aux autres inquiétudes que soulève l'indice. En 2018, Paul Romer, alors économiste en chef de la Banque s'est fait l'écho de quelques-unes d'entre elles dans une critique cinglante de l'outil. Selon Romer, la plupart des changements intervenus au cours des quatre années précédentes résultaient de modifications méthodologiques accordant un poids plus important à l'orientation politique des gouvernements nationaux.
Romer avait notamment déclaré que les données du Chili semblaient avoir été manipulées afin de montrer que l'environnement des entreprises s'était dégradé dans le pays lorsqu'il avait été gouverné à gauche. Au classement général, le Chili a oscillé de la 25e à la 57e place, entre 2006 et 2017, sous les présidences alternées de la socialiste Michelle Bachelet [2006-2010 et 2014-2018] et du conservateur Sebastián Piñera [2010-2014 – puis, depuis, 2018].
Pendant les mandats de Bachelet, le Chili ne cessait de chuter au classement, tandis qu'il ne cessait d'y grimper sous celui de Piñera. Romer a même présenté ses « excuses personnelles au Chili et à tout autre pays dont nous avons donné une image faussée ». Il a laissé entendre que la Banque avait manipulé les classements du pays pour des raisons politiques, mais a été ensuite contraint de se rétracter, pour démissionner de ses fonctions deux semaines plus tard.
Justin Sandefur et Divyanshi Wadhwa, du Centre pour le développement mondial (Center for Global Development), ont comparé les classements officiels de Doing Business avec leurs propres évaluations pour les années allant de 2006 à 2018, fondées sur un échantillon constant de pays et sur une méthodologie solide. Ils ont montré que la dégringolade du Chili dans le classement au cours des présidences Bachelet et sa remontée lorsque Piñera était en fonctions résultait entièrement d'un bricolage méthodologique. La législation et les pratiques n'avaient guère changé. 
Subscribe to Project Syndicate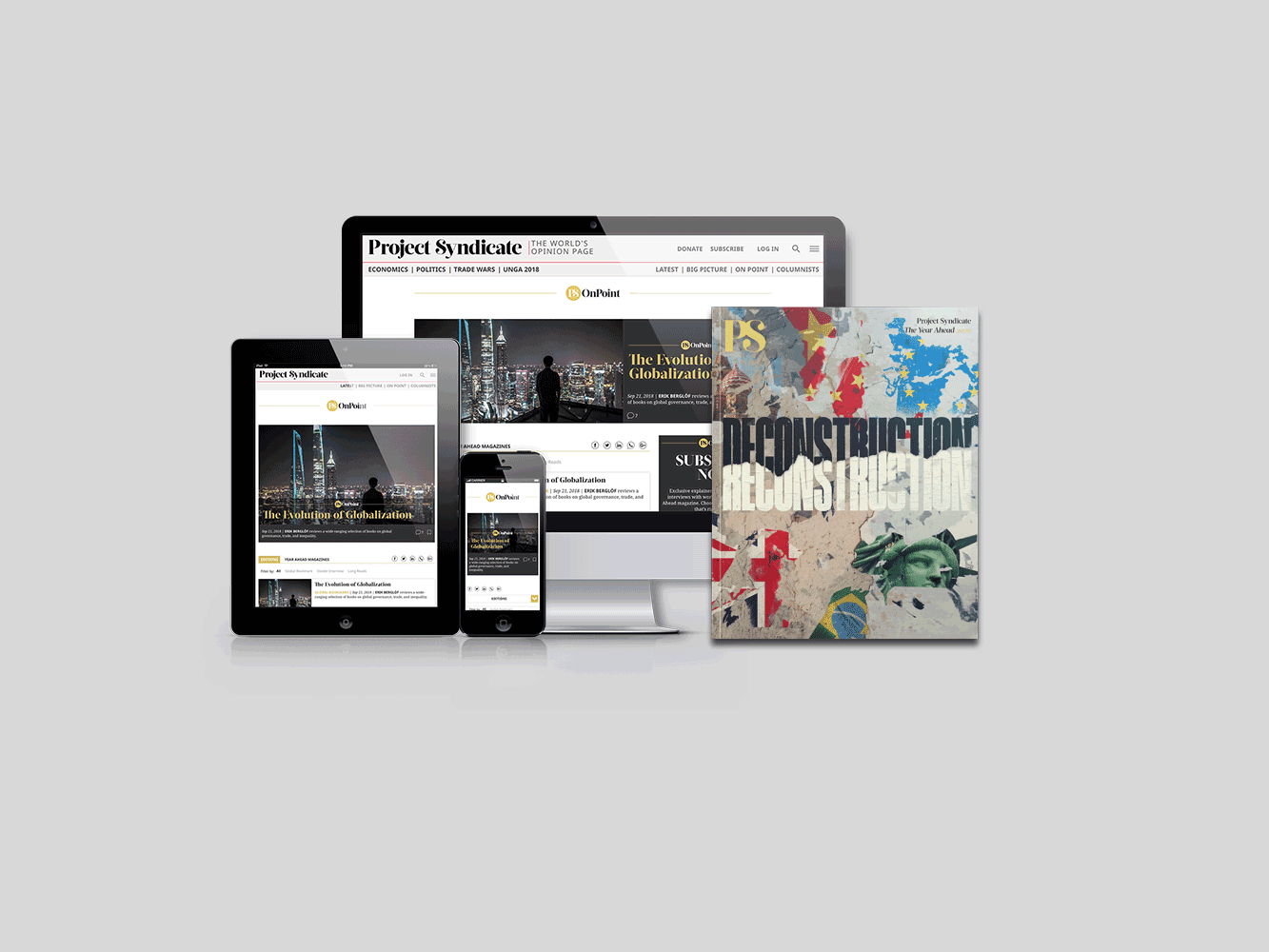 Subscribe to Project Syndicate
Enjoy unlimited access to the ideas and opinions of the world's leading thinkers, including weekly long reads, book reviews, and interviews; The Year Ahead annual print magazine; the complete PS archive; and more – All for less than $9 a month.
Comme toujours lorsqu'il est question de comparer les pays, les lecteurs de Doing Business s'intéressent au classement, bien plus qu'à la valeur de l'indice, et la position des uns et des autres génère chaque année un flux médiatique considérable. Certains chercheurs estiment (à tort) que les classements fournissent un indicateur du soutien public à l'investissement privé. En conséquence de quoi les gouvernements rivalisent pour les meilleures places, dans l'espoir d'attirer plus d'investissements privés et de renforcer chez eux leur crédibilité.
Les décideurs politiques ont parfois recouru à des stratagèmes désespérés (mais efficaces) pour déjouer le système. Ceux qui ont reçu le plus de publicité sont les remaniements à la marge de la réglementation par le gouvernement indien afin d'améliorer le rang du pays dans l'indice, et qui ont permis à l'Inde de passer du 142e rang en 2015 au 63e en 2020.
Mais là encore, La remontée de l'Inde au classement repose largement sur des ajustements méthodologiques, et sur des changements déterminés par de légères différences dans les notes obtenues par des pays aux performances similaires. Paradoxalement, la position de l'Inde s'est améliorée, alors même que son taux d'investissement (en proportion de son PIB) n'a cessé de décroître, passant de 40 % en 2010 aux environs de 30 % en 2019.
Comment, dans ces deux cas, l'indice Doing Business a-t-il pu se tromper à ce point ? Certes, de violents conflits d'intérêts peuvent potentiellement surgir lorsque la Banque calcule l'indice, que ce soit en raison des penchants idéologiques de l'équipe de direction ou de la volonté d'amadouer de grands pays, importants sur le plan financier. Mais le problème majeur de l'indice est sa conception, qui est fondamentalement biaisée.
L'indice est censé mesurer la qualité globale de l'environnement des entreprises dans chaque pays, mais il ne prend en compte que la régulation par la puissance publique (à l'exception de l'indicateur d'imposition, qui calcule l'impôt en proportion du bénéfice brut). Il laisse de côté certaines réglementations affectant les entreprises, notamment ce qui concerne les règles financières et environnementales ou la propriété intellectuelle. De manière plus significative, il ne mesure pas tous les aspects de l'écosystème des entreprises, qui comptent pourtant aux yeux des sociétés et des investisseurs, qu'il s'agisse de la situation et de la politique macroéconomiques, de l'emploi, de la criminalité, de la corruption, de la stabilité politique, de la consommation, des inégalités ou de la pauvreté.
En outre, il s'intéresse exclusivement à la « facilité » d'entreprendre et aux coûts de la régulation pour les sociétés. Il ne prend pas en considération les avantages de cette régulation ni ne se préoccupe de savoir si elles créent un meilleur environnement global pour les entreprises. De même, Doing Business ne voit dans les impôts qu'un coût, et non la source de recettes qui peuvent contribuer à offrir d'importants avantages économiques, notamment une infrastructure moderne et une main-d'œuvre bien formée.
L'orientation globale de Doing Business est donc antiréglementaire : moins un pays est régulé, mieux il est classé dans l'indice. L'importance prise par le taux d'imposition dans les indicateurs structurels est si choquante que deux évaluations indépendantes commandées par la Banque mondiale ont recommandé de l'exclure.
Comme le font remarquerIsabel Ortiz et Leo Baunach, l'indice « fragilise le progrès social et favorise les inégalités ». Pourquoi ? Parce qu'il « encourage les pays à s'inscrire dans " l'expérience de dérégulation ", qui s'appuie sur la réduction des protections de l'emploi, la baisse des contributions sociales (recevant le nom de « charges ») et la diminution de l'impôt sur les entreprises ».
Ortiz et Baunach ont raison lorsqu'ils affirment qu'il est grand temps d'interrompre la publication de Doing Business. Et la Banque mondiale doit des excuses au monde en développement pour tout le mal que cet outil trompeur et ambigu a déjà causé. 
Traduit de l'anglais par François Boisivon