De hoge kosten van het 'deriskeren' van infrastructuurfinanciering
OTTAWA – De Wereldbank en andere multilaterale instituties bevorderen steeds meer maatregelen voor 'deriskering' van infrastructuurinvesteringen in ontwikkelingslanden om dit soort projecten aantrekkelijker te maken voor de internationale financiële wereld. Maar 'deriskeren' is eigenlijk geen goede omschrijving: elk project kan tegenslag ondervinden door externe gebeurtenissen, slecht ontwerp, of mismanagement. Een bepaalde mate van risico is inherent aan alle investeringen in infrastructuur – ofwel door menselijke fouten en zwakke instituties, of door aardbevingen, orkanen, en talloze andere oorzaken.
Dus de vraag is niet hoe risico te elimineren, maar eerder hoe het tussen de deelnemende partijen te verdelen. Wanneer de Wereldbank en anderen het hebben over het deriskeren van infrastructuurfinanciering bedoelen ze in werkelijkheid het reduceren van het risico voor investeerders – maar het vergroten van het risico voor overheden.
De voorgestelde risico-allocatievoorzieningen voor publiek private partnerschappen (PPPs) zoals vastgelegd in de Guidance on PPP Contractual Provisions, 2017 Edition van de Wereldbank voert deze benadering tot in het extreme door. In vrijwel elke omstandigheid – van 'overmacht' tot wanprestatie door de private partij – wordt de publieke partij aangewezen om al het of een aanzienlijk deel van het risico op zich te nemen. Bovendien meet de Bank de effectiviteit van deze starre aanpak in 'succesvol uitgevoerde PPP-transacties.' Wat ontbreekt is enige meting van of een project daadwerkelijk de afgesproken goederen of diensten aan burgers aanbiedt, en enig mechanisme voor herziening voor als dit niet het geval is.
Deze extreme benadering van risicoverdeling zou verreikende gevolgen kunnen hebben. Een belangrijke reden waarom overheden PPPs gebruiken in infrastructuur is omdat ze dit soort projecten 'buiten de boeken' kunnen houden. Dat betekent dat de financiering van het project noch als een directe overheidsbesteding wordt gezien noch wordt meegenomen in staatsschuldenplafonds. En omdat de kosten van het project over verloop van tijd betaald moeten worden door middel van directe gebruikersopbrengsten of operationele fondsen opgetuigd door de overheid wordt de kapitaalbesteding beschouwd als 'gratis geld' waar regeringen zich niet voor hoeven te verantwoorden.
Maar financiële instituties zoals het Internationaal Monetair Fonds komen nu in het geweer tegen deze opvatting van 'gratis geld' door erop te wijzen dat hoe groter het risico voor de overheid, hoe minder een project 'buiten de boeken' gedefinieerd kan worden. Hiermee in overeenstemming zouden de scheve risico-allocatievoorzieningen van de Wereldbank het juist vanzelfsprekender moeten maken dat de financiering en schulden van PPP-projecten in de boeken opgenomen worden. Dat op zichzelf zou al winst zijn. Door alle infrastructuurprojecten in de boeken op te nemen zullen overheden een betere positie verwerven om te testen of ze wel echt waar voor hun geld bieden.
Het probleem is dat deze discussies zich allemaal in de coulissen afspelen. Ondertussen is de Wereldbank PPPs blijven promoten als de enige acceptabele vorm van infrastructuurfinanciering voor ontwikkelingslanden in gevallen waar een private partij de klus kan klaren. En overheden zijn steeds meer risico blijven accumuleren, gebaseerd op de aanname dat dit buiten de boeken blijft en daarom niet meegeteld zal worden als staatsschuldverplichting.
Subscribe to Project Syndicate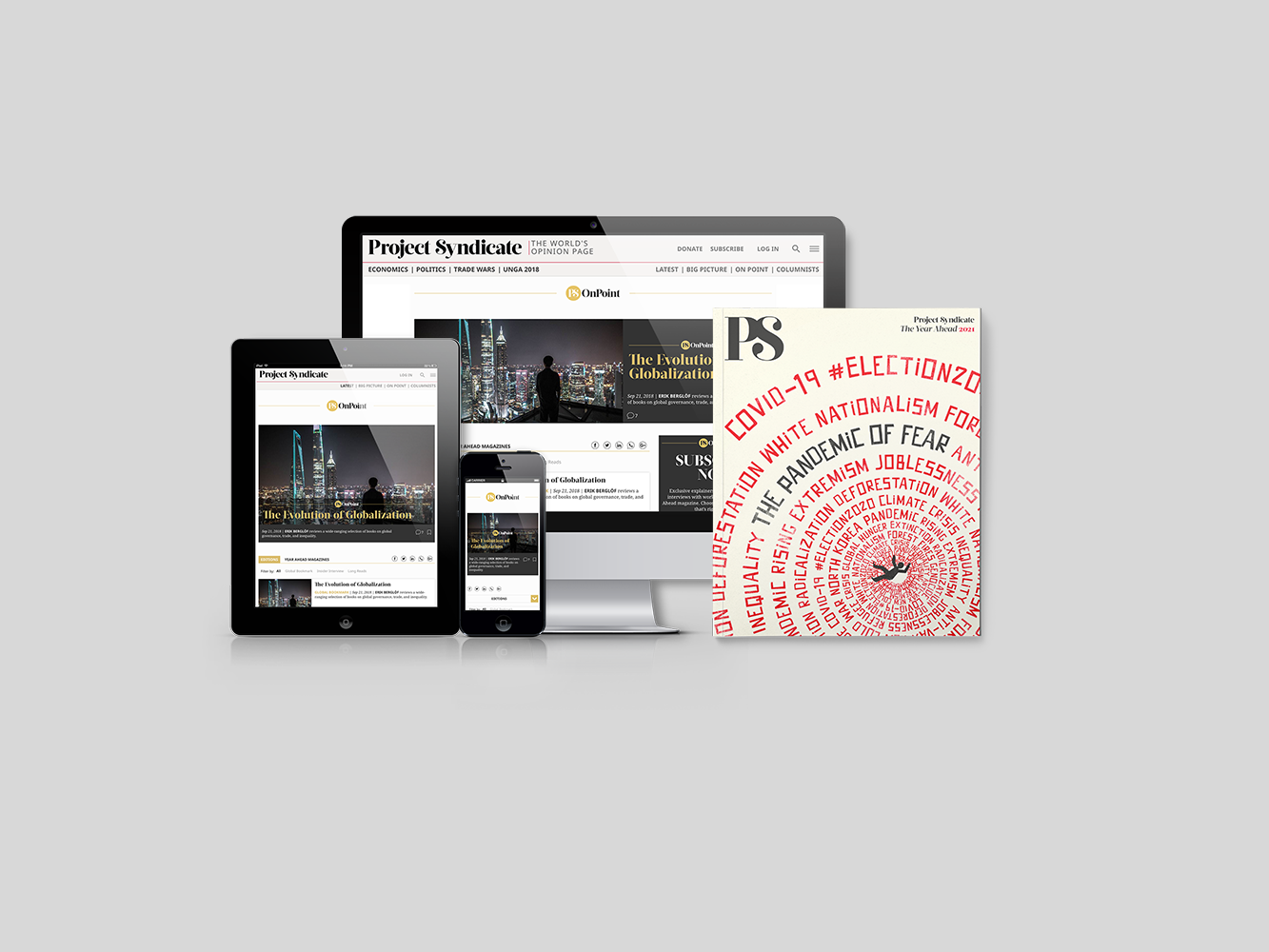 Subscribe to Project Syndicate
Enjoy unlimited access to the ideas and opinions of the world's leading thinkers, including weekly long reads, book reviews, topical collections, and interviews; The Year Ahead annual print magazine; the complete PS archive; and more – for less than $9 a month.
Als resultaat hiervan staat veel ontwikkelingslanden nu een doemscenario te wachten. Het risico dat overheden op zich genomen hebben loopt in de meeste gevallen 20 tot 30 jaar. Gedurende die tijd staan overheden grote uitdagingen te wachten in het beheersen van de publieke uitgaven, en zullen onvoorziene kosten worden gemaakt gerelateerd aan engagementen buiten de boeken en excessieve schulden, wat de mogelijkheid van wanbetaling op alle kredietverplichtingen vergroot.
Wat de zaken nog verergert is dat de huidige aanpak van Wereldbank moreel gevaar oplevert: hoe minder risico een private partij in een PPP op zich neemt, hoe minder deze te verliezen heeft aan een slechte prestatie. De richtlijnen van de Bank stipuleren dat zelfs wanneer een partner uit de private sector niet heeft afgeleverd deze gecompenseerd moet worden als de overheid een contract wil beëindigen. Als resultaat hiervan nemen sommige contractanten uit de private sector wellicht aan dat ze niet goed hoeven te presteren; in plaats daarvan kunnen ze constant hun eigen kosten en baten afwegen voor het doen van middelmatig of slecht werk.
De huidige aanpak is ook een open uitnodiging voor private partijen om regeringen zelfs nog verder uit te persen door lopende contracten te heronderhandelen. Geconfronteerd met het absorberen van de volle kosten van een mislukt project of zelfs nog meer moeten betalen om te garanderen dat het slaagt heeft de overheid weinig andere keuze dan om aan de eisen van partners uit de private sector te voldoen.
Dit is geen vergezocht gevaar. De Wereldbank en anderen weten al jaren dat private bedrijven bij PPP-infrastructuurprojecten frequent contractheronderhandelingen initiëren. En dit is nog veel waarschijnlijker wanneer contracten worden vergeven in een context van imperfecte competitie, wat mogelijkheden voor commerciële bedrijven creëert om onrealistische contractvoorwaarden te stellen.
De Wereldbank heeft ongetwijfeld goede bedoelingen. Maar al het risico op overheden afwentelen is niet de juiste manier om investeringen in ontwikkelingslanden aan te trekken. De bank moet urgent van koers wijzigen. Dat betekent het bevorderen van een gebalanceerde risico-allocatie en de garantie dat alle infrastructuurprojecten worden behandeld alsof ze in de boeken staan. Begeleiding die blind is voor zijn eigen consequenties is niet zinvol. En wanneer die word aangeboden aan ontwikkelingslanden die al instabiele staatsschulden torsen is dit regelrecht gevaarlijk.
Vertaling Melle Trap