La crisis de credibilidad de Bretton Woods
WASHINGTON, DC – A pesar de contratiempos como la Gran Recesión y la pandemia del COVID-19, la economía mundial ha tenido una trayectoria exitosa desde la Segunda Guerra Mundial. Ese éxito estuvo respaldado por el sistema económico global de posguerra y sus instituciones centrales: el Fondo Monetario Internacional, el Banco Mundial y la Organización Mundial de Comercio (anteriormente el Acuerdo General sobre Aranceles Aduaneros y Comercio). Al sumarse a las instituciones de Bretton Woods, los países de todo el mundo acordaban someter su comportamiento económico a un estado de derecho internacional.
Todas estas instituciones tienen órganos rectores con representantes de los estados miembro, así como personal altamente calificado para llevar a cabo su trabajo. Los informes periódicos que producen han sido fuentes esenciales de información y análisis. Pero uno de esos reportes, el índice anual Doing Business (Índice de facilidad para hacer negocios) del Banco Mundial, se ha convertido en una causa de enorme controversia.
El objetivo de Doing Business era informar sobre el entorno regulatorio de cada estado miembro, entre cuyos elementos figuran los procedimientos legales, los tiempos de espera, los costos de lanzamiento, la eficiencia del sistema judicial y la accesibilidad y confiabilidad de servicios básicos como la electricidad. Estos y otros muchos factores determinaban el ranking general de cada país. En el informe de 2018, por ejemplo, Nueva Zelanda ocupaba el primer lugar y Somalia, el último.
Si bien ninguna medición es perfecta, el procedimiento para determinar los rankings era transparente y los indicadores de cada informe eran lo más objetivos posible, aún si efectivamente también dependían de evidencia anecdótica. Los informes de Doing Business eran sumamente respetados y por lo tanto ampliamente utilizados, no sólo por los responsables de las políticas nacionales como un indicio de cómo se comparaban las regulaciones y el desempeño de su país con los de los demás, sino también por investigadores y empresas independientes y por instituciones financieras a la hora de contemplar inversiones en el exterior. No era infrecuente que un jefe de gobierno instruyera a sus ministros a aplicar políticas destinadas a subir en los rankings.
Muchos observadores, entre quienes me incluyo, consideraban los informes de Doing Business como la publicación más importante del Banco Mundial. El Banco publicaba los resultados individuales junto con el ranking general, para que quienes cuestionaban los criterios pudieran aplicar los propios. Si bien algunos gobiernos implementaban reformas al estilo de Potemkin –pura fachada y ninguna sustancia-, había muchas más instancias de políticas inspiradas en Doing Business que reducían los costos y aumentaban la productividad. Como con todas las publicaciones de instituciones económicas internacionales, la credibilidad de Doing Business era la clave de su éxito.
Pero luego del informe de 2018, hubo quejas sobre los datos que se habían utilizado, lo que llevó al Banco Mundial a encomendarle una investigación al bufete de abogados sumamente respetado WilmerHale. Su informe, difundido el mes pasado, encontró serias irregularidades con respecto al ranking de China en el informe de 2018. Los investigadores informan que Kristalina Georgieva, quien era CEO del Banco en ese momento (segunda en la línea de mando) y que luego fuera nombrada directora gerente del FMI, instó al personal a reconsiderar los resultados de China y luego "exploró… maneras de cambiar la metodología para elevar el ranking de China". El informe también señala que el Banco estaba interesado en aplacar a China porque, en aquel momento, buscaba el respaldo chino para un incremento de capital.
Subscribe to Project Syndicate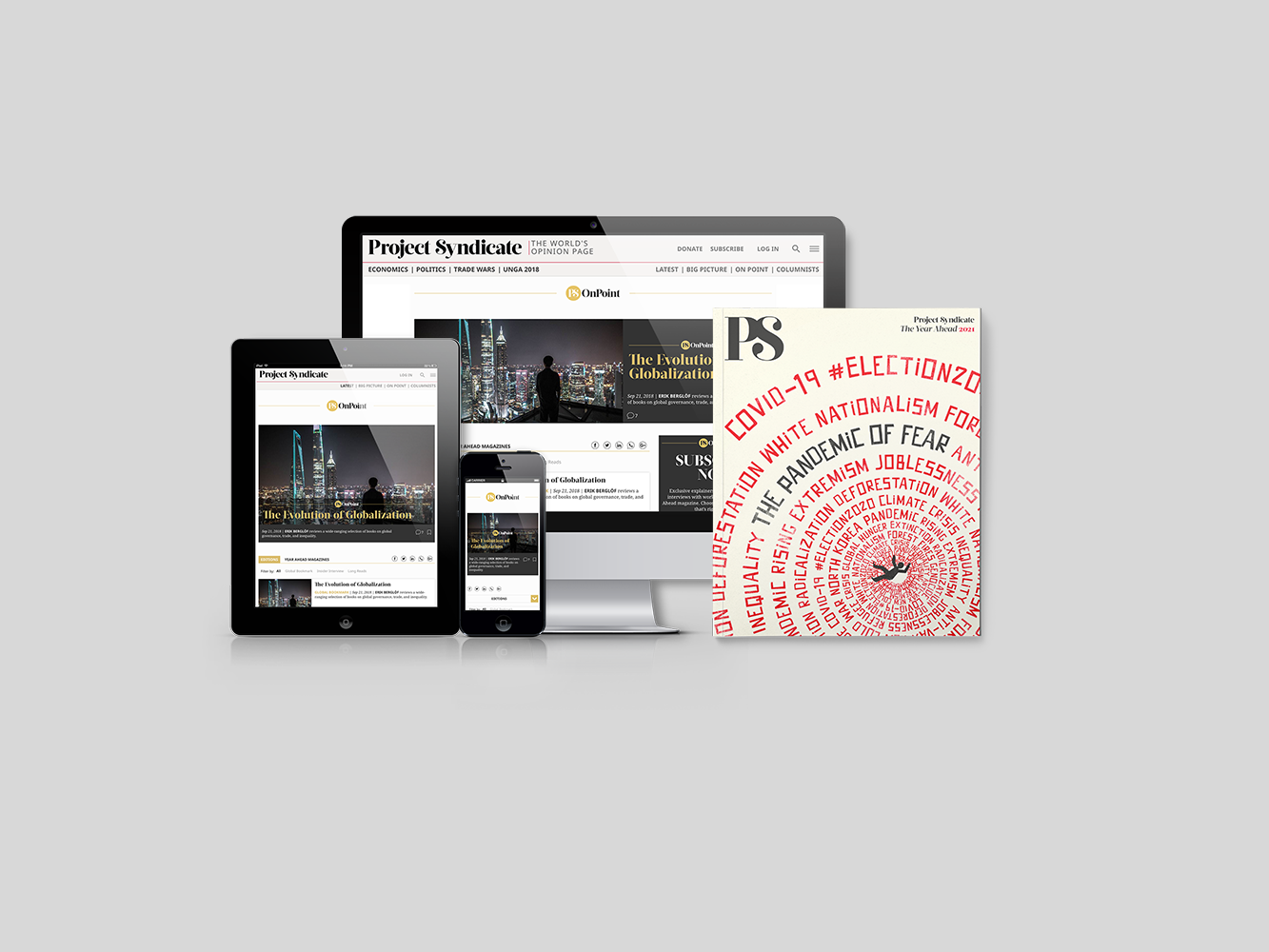 Subscribe to Project Syndicate
Enjoy unlimited access to the ideas and opinions of the world's leading thinkers, including weekly long reads, book reviews, topical collections, and interviews; The Year Ahead annual print magazine; the complete PS archive; and more – for less than $9 a month.
En resumidas cuentas, los investigadores ofrecieron suficiente evidencia de la participación de Georgieva como para plantear serias dudas sobre la credibilidad e integridad de Doing Business. El actual presidente del Banco Mundial, David Malpass, ha suspendido la publicación del informe de 2021 y discontinuó los informes futuros. El Banco sin duda examinará y enmendará sus procedimientos para impedir intentos similares de manipulación en el futuro.
La credibilidad es esencial para el trabajo crítico que hacen el FMI y el Banco Mundial. Ambos emplean a investigadores sumamente respetados, a economistas y estadísticos de nivel mundial y a funcionarios dedicados. Ellos saben que son empleados públicos y no políticos; todos están extremadamente comprometidos con sus trabajos. Es verdad, en algunos casos (y puedo dar fe), ha habido presión a nivel político para respaldar un determinado programa de préstamo o posición en materia de políticas. Pero una parte central del trabajo de las autoridades es proteger al personal de una interferencia indebida en sus informes y análisis.
Intentar maquillar el ranking de un país en un informe de diferentes países es escandaloso, no sólo porque mina la credibilidad del informe sino también porque afecta a los otros países cuyos rankings cambian en consecuencia. Cuando un país cae en los rankings, su capacidad de atraer inversores y empresas extranjeras puede disminuir.
Como la mujer del César, los líderes del FMI y del Banco Mundial deben estar muy por encima de toda sospecha al supervisar el trabajo de estas instituciones y salvaguardar la integridad de los datos en los que se basa ese trabajo. Las supuestas acciones de Georgieva por cierto plantean serias dudas sobre su compromiso con la integridad de los datos, inclusive en el contexto de su nuevo rol.
Si se piensa que el director gerente del FMI es susceptible a presiones para alterar datos y análisis, la credibilidad del trabajo del Fondo resultará disminuida sustancialmente, si no por completo. Una cosa es que el director gerente inste a la Junta a aprobar un programa de mérito cuestionable basado en un informe que ofrece un relato honesto de la situación. Otra cosa muy distinta es presionar al personal para que altere los números.
Si Georgieva se mantuviera en su puesto, ella y su personal sin duda se verán presionados para alterar los datos y rankings de otros países. Y aún si se resisten, los informes que producen serán sospechados. El trabajo de toda la institución resultará devaluado. Esa perspectiva por sí sola debería bastar para que los jefes políticos del FMI encuentren un nuevo director gerente cuyo compromiso con la integridad del trabajo no esté en duda.