Die Glaubwürdigkeitskrise des Bretton-Woods-Systems
WASHINGTON, DC – Trotz der Großen Rezession und der COVID-19-Pandemie konnte die Weltwirtschaft seit Ende des Zweiten Weltkriegs eine enorme Erfolgsserie verzeichnen. Das Fundament für diesen Erfolg war das globale Wirtschaftssystem der Nachkriegszeit und dessen zentrale Institutionen: der Internationale Währungsfonds, die Weltbank und die Welthandelsorganisation (ehemals das General Agreement on Tariffs and Trade). Durch ihren Beitritt zu den Bretton-Woods-Institutionen unterwarfen unzählige Ländern in aller Welt ihr wirtschaftliches Handeln einem internationalen Rechtsstaatsprinzip.
All diese Institutionen haben Leitungsorgane, in denen ihre Mitglieder vertreten sind, und hoch qualifizierte technokratische Mitarbeiter für die praktische Arbeit. Die Berichte, die sie regelmäßig veröffentlichen, waren lange unverzichtbare Quellen für Informationen und Analysen. Nun jedoch ist einer dieser Berichte, der jährliche Index Doing Business der Weltbank Gegenstand einer heftigen Kontroverse.
Mit Doing Business sollte eigentlich das regulatorische Umfeld in den Mitgliedstaaten bewertet werden, zu dem unter anderem bestimmte rechtliche Verfahren, Dauer und Kosten einer Unternehmensgründung, die Effizienz des Rechtssystems und Verfügbarkeit und Zuverlässigkeit der Elektrizitätsversorgung und andere grundlegender Betriebsmittel gehören. Diese und viele weitere Faktoren bestimmen die Position eines Landes in der Rangliste. Im Bericht von 2018 beispielsweise landete Neuseeland auf dem ersten Platz und Somalia auf dem letzten.
Obwohl kein Messverfahren perfekt ist, waren die Methoden für das Ranking transparent und die Indikatoren in den einzelnen Berichten so objektiv wie dies überhaupt möglich ist, wenn der Bewertung auch Einzelberichte zugrunde liegen. Die Berichte der Reihe Doing Business waren hochgeachtet und wurden nicht nur von unabhängigen Forschern genutzt, sondern auch von Politikerinnen und Politikern, die den Stand der Regulierung in ihrem Land mit anderen Ländern vergleichen wollten, sowie von Unternehmen und Finanzinstitutionen, die Investitionen im Ausland planten. Es kam durchaus vor, dass ein Regierungschef bei seinen Ministern politische Reformen bestellte, um sein Land auf der Rangliste ein paar Stufen nach oben zu bringen.
Für mich und viele andere Beobachter waren die Doing Business-Berichte die wichtigste Publikation der Weltbank. Die Bank veröffentlicht neben der Rangliste auch alle Einzelergebnisse, sodass jeder, der Zweifel an der Gewichtung hat, die Faktoren anders gewichten kann. Natürlich griffen manchen Regierungen auch zu Potemkinschen Reformen (nur Fassade, nichts dahinter), häufiger jedoch inspirierte Doing Business die Politik zu echten Neuerungen, die Kosten senken und die Produktivität erhöhen. Wie bei allen Publikationen internationaler Wirtschaftsinstitutionen lag auch bei Doing Business der Schlüssel zum Erfolg in der Glaubwürdigkeit.
Als nach der Veröffentlichung des Berichts für 2018 Zweifel an den verwendeten Daten laut wurden, beauftragte die Weltbank daher die hoch angesehene Anwaltskanzlei WilmerHale mit einer Untersuchung. Ihr im letzten Monat fertig gestellter Bericht hat nun gezeigt, dass es im Bericht von 2018 bei der Bewertung Chinas zu schwerwiegenden Unregelmäßigkeiten gekommen ist. Laut dem Untersuchungsbericht hatte die damalige Geschäftsführerin Kristalina Georgiewa, die inzwischen geschäftsführende Direktorin des IWF ist, Mitarbeiter aufgefordert, die Ergebnisse für China neu zu bewerten und dann "Möglichkeiten zur Änderung der Methodologie gesucht, um China im Ranking nach vorne zu bringen." Der Bericht weist außerdem darauf hin, dass es im Interesse der Bank lag, sich bei China einzuschmeicheln, weil sie zu diesem Zeitpunkt die Unterstützung des Landes für eine Kapitalerhöhung brauchte.
Subscribe to Project Syndicate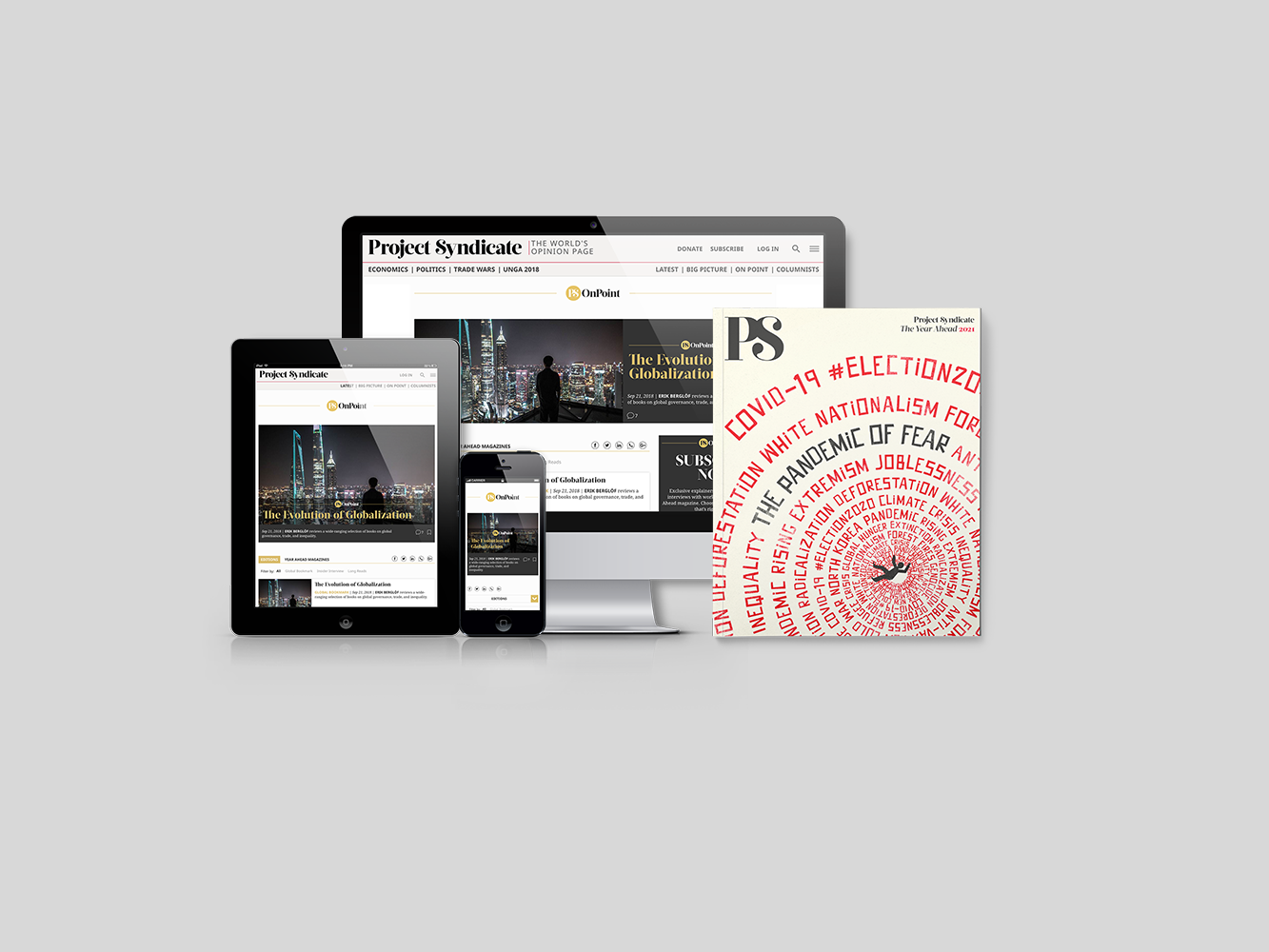 Subscribe to Project Syndicate
Enjoy unlimited access to the ideas and opinions of the world's leading thinkers, including weekly long reads, book reviews, topical collections, and interviews; The Year Ahead annual print magazine; the complete PS archive; and more – for less than $9 a month.
Alles in allem haben die Prüfer genug Beweise für Georgiewa Einmischung vorgelegt, um die Glaubwürdigkeit und Integrität von Doing Business ernsthaft zu beschädigen. Der neue Präsident der Weltbank David Malpass hat die Veröffentlichung des Berichts für 2021 aufgeschoben und die Publikationsreihe beendet. Zweifelsohne wird die Bank nun ihre Verfahren prüfen und überarbeiten, um künftig ähnliche Manipulationsversuche zu verhindern.
IWF und die Weltbank brauchen für ihre wichtige Arbeit vor allem Glaubwürdigkeit. Beide beschäftigen hoch angesehene Forscherinnen und Forscher, die weltbesten Ökonomen und Statistiker und engagierte Mitarbeiter. Sie alle verstehen sich nicht als Politiker, sondern als Beamte und machen ihre Arbeit mit großem Engagement. Natürlich gab es auch in ein paar (mir bekannten) Fällen politischen Druck, bestimmte Kreditprogramme oder politische Positionen zu unterstützten. Eine zentrale Aufgabe der Führungsebene besteht aber gerade darin, die Mitarbeiter vor unerlaubter Einflussnahme in ihre Berichte und Analysen zu schützen.
Versuche, das Ranking eines Landes in einem länderübergreifenden Bericht zu frisieren, sind nicht nur deshalb ungeheuerlich, weil sie die Glaubwürdigkeit des Berichts untergraben, sondern auch weil sie den anderen Ländern schaden, die dadurch in der Rangliste nach hinten rutschen. Ein Platz am Ende der Rangliste mindert womöglich die Chancen eines Landes, ausländische Investoren und Unternehmen anzuziehen.
Wie Cäsars Frau müssen auch die Spitzen von IWF und Weltbank über jeden Verdacht erhaben sein, wenn sie die Arbeit dieser Institutionen leiten und die Integrität der Daten schützen, von denen diese Arbeit abhängt. Der Bericht über Georgiewas Eingriffe weckt starke Zweifel, ob ihr die Integrität von Daten wirklich wichtig genug ist, insbesondere angesichts ihrer neuen Rolle.
Wenn man annimmt, dass die geschäftsführende Direktorin des IWF Daten und Analysen verändert, sobald sie unter Druck gesetzt wird, verliert die Arbeit des Fonds seine Glaubwürdigkeit. Es ist eine Sache, wenn die geschäftsführende Direktorin dem Vorstand auf der Grundlage eines Berichts, der die Lage korrekt darstellt, die Zustimmung zu einem fragwürdigen Programm abringt. Die Mitarbeiter zur Korrektur von Daten zu drängen, ist etwas ganz anderes.
Sollte Georgiewa ihre Position behalten, werden sie und ihre Mitarbeiter bestimmt von weiteren Länder dazu gedrängt werden, die sie betreffenden Daten und ihr Ranking zu verbessern. Und selbst wenn sie dem nicht nachgeben, werden ihre Berichte immer unter Generalverdacht stehen. Die Arbeit der gesamten Institution wird entwertet. Allein aus diesem Grund sollten die politischen Herren und Meister des IWF den Posten des geschäftsführenden Direktors mit neu besetzen und eine Person wählen, deren Engagement für die Integrität ihrer Arbeit nicht in Frage steht.