Женщины у власти в демократических странах мира
МОСКВА – Президент США Дональда Трампа заявил недавно, что четыре цветные женщины, избранные в Конгресс от Демократической партии, – Айанна Прессли, Александрия Окасио-Кортес, Ильхан Омар и Рашида Тлаиб – должны «вернуться» в свои страны. Это заявление в очередной раз напомнило его вопиющем расизме и сексизме. (Три из них родились в США, а четвёртая стала гражданкой Америки в подростковом возрасте). Но оно также подчёркивает возросшую роль женщин в политике. И эта тенденция сохранится вне зависимости от того, как сильно она страшит неуверенных в себе мужчин, подобных Трампу.
Сто лет назад в Европе у лидеров борьбы за равноправие женщин, таких как Инесса Арманд, Роза Люксембург и Клара Цеткин, фактически не было иного выбора, кроме как обращаться к всевластным мужчинам с просьбой воплотить в жизнь их чаяния. Одним из таких мужчин был советский лидер Владимир Ленин, выступавший за ликвидацию «старых законов, которые ставили женщину в положение неравноправное по отношению к мужчине». У Арманд (предположительно) был роман с Лениным, а Цеткин в 1920 году долго беседовала с ним на тему «женского вопроса», после того как в 1919 году он выступил с речью о «задачах женского рабочего движения в Советской республике».
Их подход был понятным, но он оказался неэффективным. Ленин настаивал на том, что только социализм – с его обещанием равенства для всех – может освободить женщин. «Там, где сохраняется власть капитала, – утверждал он в этой речи, – привилегии останутся у мужчин».
Но хотя в СССР (по состоянию на 1983 год) более 80% женщин в возрасте 15-54 лет имели работу, лишь немногие из них сумели сделать карьеру. В эпоху Сталина женщинам прямо было сказано, что они должны вернуться на «семейный фронт». Моя бабушка была вынуждена отказаться от работы преподавателем после того, как в 1937 году моего дедушку, Никиту Хрущёва, назначили руководителем Коммунистической партии Украины. Предполагалось, что она должна дать пример другим работавшим жёнам политических функционеров.
Сегодня в правительстве президента Владимира Путина не просто очень мало женщин: их роль, как правила, церемониальна. О многом говорит тот факт, что в стране, где домашнее насилие в среднем приводит к смерти одной женщины каждые 40 минут, в 2017 году через Думу прошла поправка, декриминализирующая некоторые формы домашнего насилия, а затем её подписал Путин.
Напротив, многие европейские демократические страны, хотя и позже СССР занялись вопросом равноправия женщин  (Бельгия, Франция и Италия предоставили женщинам право полноценного участия в выборах только в 1940-е годы), тем не менее, создали намного более благоприятные условия для их профессионального роста. Сорок лет назад премьер-министр Британии Маргарет Тэтчер, пусть часто негибкая и догматичная, помогла сломать пресловутый «стеклянный потолок». В течение последних 15 лет карьерная лестница женщин стала не только выше, но и более оживлённой, чем когда-либо раньше. Ангела Меркель в 2005 году стала первой женщиной канцлером Германии и сейчас занимает третье место по длительности нахождения на этом посту. Ещё одна женщина, министр обороны Германии Аннегрет Крамп-Карренбауэр, возможно, станет её преемником в 2021 году.
Subscribe now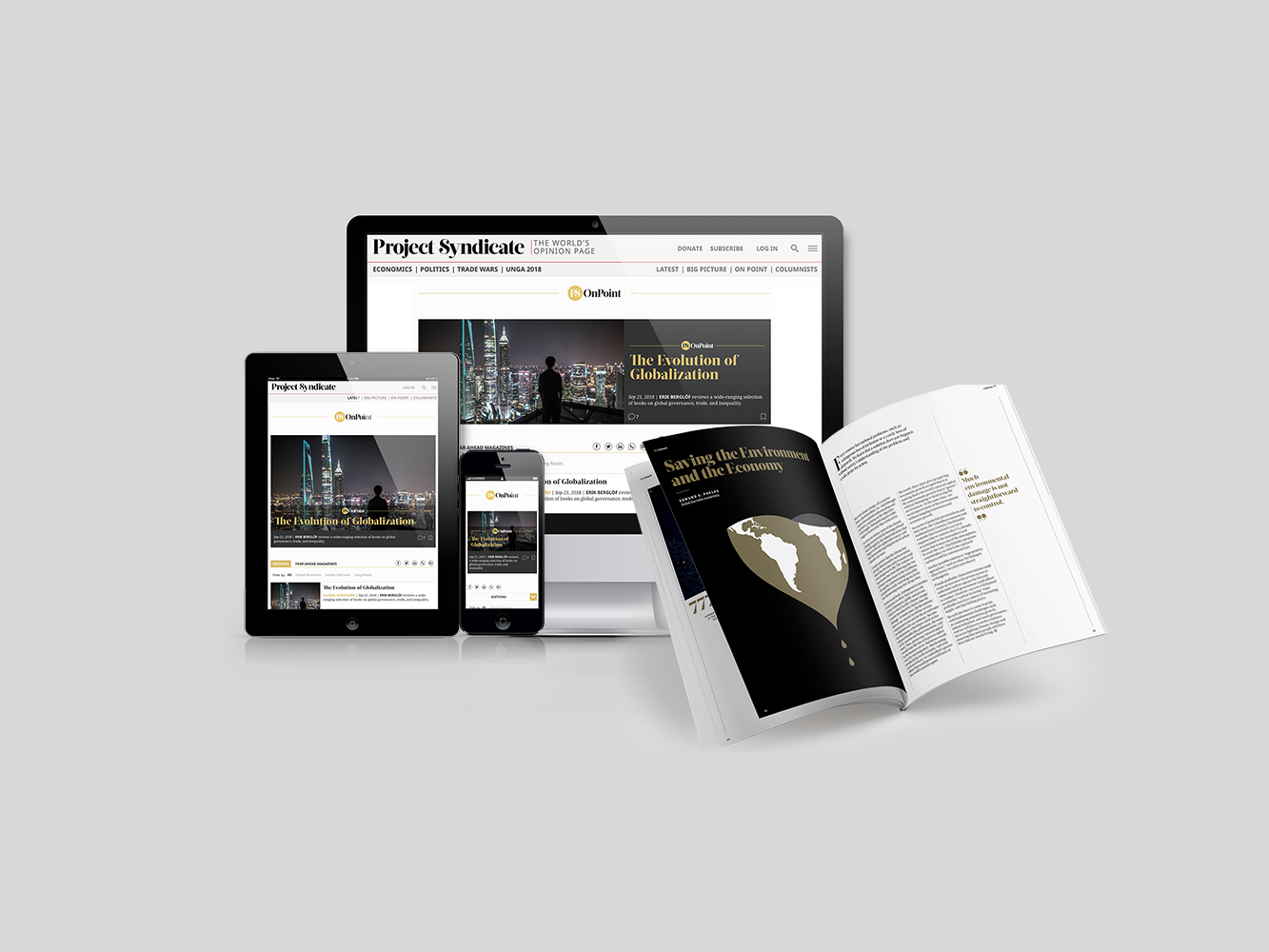 Subscribe now
Get unlimited access to OnPoint, the Big Picture, and the entire PS archive of more than 14,000 commentaries, plus our annual magazine, for less than $2 a week.
Политический взлёт женщин происходит по всей Европе – и во всём политическом спектре. Далия Грибаускайте, «железная леди» Литвы, в 2009 году стала первой женщиной президентом этой страны (в июле она покинула этот пост); она придерживается правоцентристских взглядов, но не аффилирована ни с одной политической партией. Консервативная Эрна Сульберг стала премьер-министром Норвегии в 2013 году: она сумела найти баланс между либертарианством и социальным государством. Юлия Тимошенко дважды становилась премьер-министром Украины, причём в политической обстановке, пропитанной мужским шовинизмом.
Либеральный консерватор Керсти Кальюлайд в 2016 году стала первой в Эстонии женщиной главой государства и самым молодым в истории этой страны президентом. В июне этого года социал-демократ Метте Фредериксен также стала самым молодым премьер-министром в истории Дании – и второй женщиной на этой должности. Тем временем, другая влиятельная женщина-политик, националист Пия Кьерсгор (один из основателей Датской народной партии), покинула пост спикера датского парламента, который занимала четыре года.
Ещё одной крайне правой партией – французским «Национальным объединением» (ранее «Национальный фронт») – тоже руководит женщина, Марин Ле Пен. В 2011 году она сменила на этом посту своего отца, Жана-Мари Ле Пена, чтобы сделать его экстремистские взгляды более заманчивыми и повысить привлекательность партии.
Перед бывшим премьер-министром Великобритании Терезой Мэй тоже стояла задача расчистить завалы, оставленные её предшественником-мужчиной – Дэвидом Кэмероном. Объявив референдум на тему Брексита, чтобы удовлетворить евроскептиков в собственной Консервативной партии, Кэмерон затем мог лишь уйти в отставку, когда голосование пошло не так, как он хотел. Мэй также выступала против выхода из ЕС, но предполагалось, что она каким-то образом сумеет осуществить этот выход. (Это оказалось невозможно, и она не справилась).
Представительство женщин растёт и на общеевропейском уровне. Работая комиссаром ЕС по вопросам конкуренции, Маргрет Вестагер (Дания) предприняла ряд смелых шагов для обуздания власти крупнейших технологических компаний. Бывший министр финансов Франции Кристин Лагард, ставшая в 2011 году первой женщиной директором-распорядителем Международного валютного фонда, сейчас ожидает утверждения в  должности председателя Европейского центрального банка – этот пост впервые должна занять женщина. Протеже Меркель – Урсула фон дер Ляйен – вскоре станет первой женщиной председателем Еврокомиссии.
Что же касается США, то, хотя бывший госсекретарь Хиллари Клинтон и проиграла Трампу в 2016 году, она создала важный прецедент (и получила больше голосов избирателей). Промежуточные выборы в 2018 году привели к избранию рекордного количества женщин в Конгресс США, включая тех самых четырёх женщин-конгрессменов, которые попали под прицел Трампа. Среди пяти ведущих кандидатов, которые готовы дать бой Трампу на президентских выборах 2020 года, – две женщины.
Ни одной из этих женщин не требуется разрешения мужчин. Но это не значит, что они не будут рады поддержке мужчин – политической, личной или даже художественной. Например, Филипп Штёльцль сейчас ставит в Австрии современную адаптацию оперы Джузеппе Верди «Риголетто». По его мнению, «Риголетто», где придворный шут пытается положить конец безнравственному поведению своего могущественного хозяина, является идеальной оперой для эпохи #MeToo. Наверное, именно поэтому ещё одна женщина, австралийский оперный режиссёр Линди Хьюм, привезла в Сиэттл собственную адаптацию «Риголетто» (спектакли пройдут в августе).
В современном мире, как и в «Риголетто», мужчины продолжают обладать непропорциональной властью и зачастую они используют её так, чтобы не позволить женщинам достигать большего. Однако судя по быстро растущему числу женщин на политической сцене (и учитывая, что в их числе имеются фашисты, либералы, зелёные и социалисты), дни мужского превосходства сочтены. Неудивительно, что мы становимся свидетелями столь резкого отпора со стороны «альфа-самцов», подобных Трампу.