La decadencia y caída de William Barr
ATLANTA – Las fuerzas de la ley estadounidenses no son ajenas a la investigación con tintes políticos. Desde las infames "cazas de rojos" del procurador general A. Mitchell Palmer en 1919‑20 hasta la persecución del director del FBI J. Edgar Hoover a los hermanos Berrigan y otros activistas no violentos en los sesenta, la politización del procedimiento legal es tan estadounidense como el pastel de manzana.
Tal parece que el Departamento de Justicia bajo el presidente Donald Trump continúa esa tradición. Que Trump esté usando cada instrumento orwelliano a su disposición para entorpecer la investigación de juicio político que se le sigue en la Cámara de Representantes no sorprende a nadie. Pero es lamentable ver al procurador general William Barr seguirle el juego, con el inicio de investigaciones a funcionarios de carrera del área de la seguridad nacional que no hicieron otra cosa que hacer su trabajo.
Por su obsesión paranoide con un mítico "Estado profundo", hace tiempo que Trump tiene a los agentes del FBI y funcionarios de la CIA en la mira de sus ataques públicos. Al fin y al cabo, son estos profesionales los que descubrieron la operación rusa en apoyo de su campaña presidencial en 2016, según detalla el informe Mueller. Pero ahora también Barr decidió promover la ficción del "Estado profundo" en nombre de Trump. En un acto de involucramiento personal nunca antes visto en un procurador general, Barr viajó a Roma y a Londres, aparentemente para interrogar en persona a funcionarios italianos y británicos sobre los orígenes de la investigación sobre Rusia.
Las acciones de Barr generan dudas sobre si está actuando como el funcionario jurídico de más alto nivel en los Estados Unidos o como abogado defensor de Trump. En una conversación telefónica con el primer ministro australiano, Scott Morrison, Trump pidió que Australia ayude a Barr. Es imposible no ver el evidente mensaje político. Los tratados actuales estipulan procedimientos claros para la cooperación judicial y la transferencia de datos de inteligencia (a través de canales mucho más seguros y discretos). Si el procurador general o un fiscal de los Estados Unidos necesitan ayuda de un país aliado en el transcurso de una investigación legítima, pueden pedirla personalmente.
Además, no es ningún secreto que Barr está tratando de legitimar la fantasía de Trump en relación con el "Estado profundo". Prácticamente lo dijo él mismo. En mayo, describió la investigación de contrainteligencia del FBI relativa a la interferencia rusa en la elección como "espionaje" al equipo de campaña de Trump. Cuestionado por esta elección trumpiana de palabras, Barr apeló a una teoría conspirativa, al insinuar la posibilidad de que una "guardia pretoriana" dentro de la comunidad de inteligencia estadounidense haya querido influir en las elecciones estadounidenses, y dijo que la amenaza de esa guardia a la república era tan grave como los ciberataques rusos.
Barr está analizando un informe de la Inspectoría General (IG) del Departamento de Justicia sobre presuntas maniobras del FBI para conseguir que el Tribunal de Vigilancia de Inteligencia Extranjera autorizara la investigación al equipo de la campaña de Trump en 2016. Y parece que la indagación (ahora formalmente en manos de John Durham, procurador del Distrito de Connecticut) en la investigación anterior de las actividades rusas se ha convertido en un procedimiento penal formal.
Subscribe now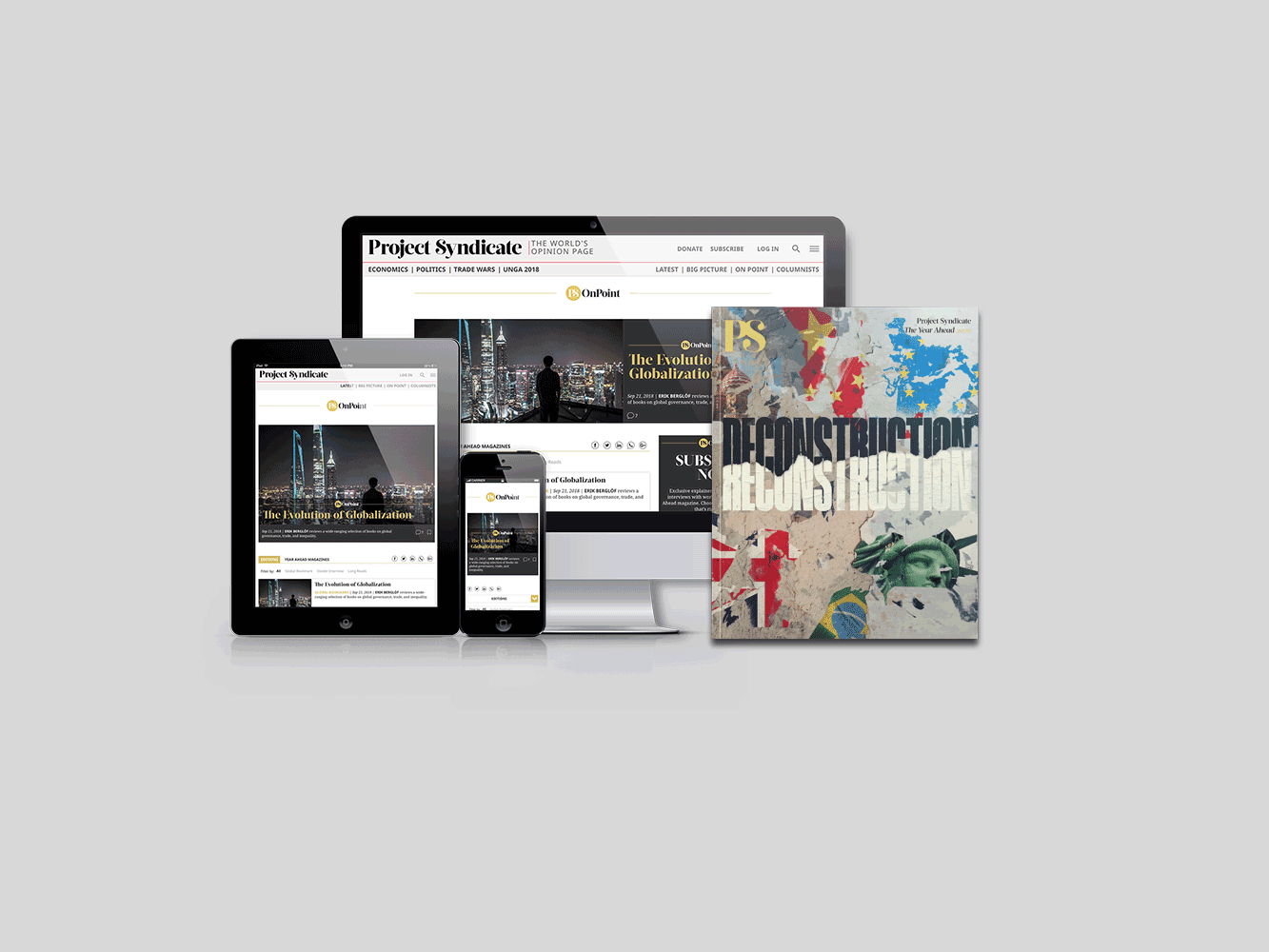 Subscribe now
Subscribe today and get unlimited access to OnPoint, the Big Picture, the PS archive of more than 14,000 commentaries, and our annual magazine, for less than $2 a week.
La indagación de Durham tendrá sin duda un efecto intimidante sobre las comunidades de inteligencia y justicia en los Estados Unidos. Aparentemente, investigadores del Departamento de Justicia ya intentaron interrogar a analistas de la CIA en relación con su participación en el descubrimiento de la interferencia rusa en beneficio de Trump en 2016, pese a que el informe Mueller y las diecisiete agencias de la comunidad de inteligencia confirmaron unánimemente ese hallazgo. No hace falta decir que someter la actuación de los analistas de inteligencia a un procedimiento penal no contribuye a alentar la labor de investigación independiente, incluida la búsqueda de datos sobre los continuos intentos rusos de interferir en las elecciones estadounidenses. Pero tal vez sea precisamente lo que quiere Trump, que todavía niega la interferencia rusa en 2016 y se burla del trabajo de la comunidad de inteligencia.
Los profesionales del área de la seguridad nacional deben estar particularmente atentos a lo que viene. La IG se negó en un primer momento a aceptar que los funcionarios interrogados en relación con la investigación sobre Rusia comenten por escrito las conclusiones de esta nueva pesquisa, pese a que es el procedimiento usual para asegurar que las declaraciones se viertan en forma exacta y completa; ante las críticas suscitadas, la IG tuvo que salir a decir que aceptaría esos comentarios. Pero sea que dé marcha atrás o no, el mero intento de prohibir esos comentarios genera obvias inquietudes sobre la posibilidad de que el informe final busque politizar los hechos subyacentes.
Para colmo, Barr tiene intención de coordinar la publicación del informe con los aliados de Trump en el Congreso, donde los republicanos están ansiosos de hallar el modo de desviar la atención del procedimiento de juicio político. Cabe recordar que en marzo, justo antes de la publicación del informe Mueller completo (450 páginas), Barr publicó un resumen de cuatro páginas al que muchos calificaron de engañoso, entre ellos el mismo Mueller. Tras consultar a Barr, el senador Lindsey Graham (Carolina del Sur), un acólito de Trump, sugirió que el informe de la IG incluirá revelaciones asombrosas de abusos de un sistema que "se salió de curso".
Al advertir sobre la existencia de una "guardia pretoriana" en Estados Unidos, Barr criticó a quienes "identifican el interés nacional con sus propias preferencias políticas y (…) piensan que cualquiera que tenga una opinión diferente, en fin, es de algún modo un enemigo del Estado". Estas palabras, moldeadas según el ejemplo de Trump, fueron un claro ataque a los altos funcionarios que supervisaron la investigación de contrainteligencia en relación con la interferencia rusa en la elección: el exdirector del FBI James Comey, el exdirector de la CIA John Brennan y el exdirector nacional de inteligencia James Clapper.
El tiempo dirá si la investigación de Barr a los investigadores producirá algo sustancial. Su portentosa insinuación de la existencia de una conspiración del Estado profundo dejó a los incondicionales de Trump locos de contentos a la espera de que se publique el informe de la IG. En cualquier caso, los congresistas republicanos ahora se han lanzado a difamar a los funcionarios militares y diplomáticos de carrera que dieron testimonio ante ellos en las audiencias para el juicio político. A estas alturas ya no es probable que cambien de postura; la pregunta es si Barr cambiará la suya.
En mayo, Jan Crawford (de la CBS) preguntó a Barr si le preocupaba la posibilidad de que su servicio a Trump dañara su reputación. Barr respondió: "nadie es inmortal y yo (…) no creo en esa idea homérica de (…) conseguir la inmortalidad (…) porque a uno le canten loas por los siglos de los siglos". Tal vez esa respuesta sea lo mejor que uno puede esperar de un procurador general que no tiene problemas en trapichear teorías conspirativas para justificar investigaciones dudosas del agrado de su jefe.
En relación con cómo se lo verá a Barr cuando haya pasado el tiempo, hay antecedentes históricos. El fiscal soviético Andrei Vyshinsky tuvo una participación destacada en los juicios de Núremberg, ocupó importantes puestos académicos y llegó a ser uno de los más altos diplomáticos de su país. Pero antes de eso encabezó las sangrientas farsas judiciales de Stalin. Hoy, es lo único por lo que se lo recuerda.
Traducción: Esteban Flamini