Grandeur et décadence de William Barr
ATLANTA – Ce n'est pas la première fois que les autorités policières américaines sont confrontées à des enquêtes à caractère politique. Des tristement célèbres « Raids Rouges » du Procureur général A. Mitchell Palmer en 1919-1920 à la poursuite par le directeur du FBI Edgar J. Hoover des frères Berrigan et d'autres militants non violents dans les années 1960, les procès politiques sont typiquement américains.
Le Département de la Justice des États-Unis sous le Président Donald Trump semble perpétuer cette tradition. Personne ne s'étonne que Trump déploie lui-même chaque dispositif orwellien dont il dispose pour contrecarrer l'enquête actuelle de sa mise en accusation par la Chambre des Représentants. Mais il est tragique de voir que le Procureur Général William Barr lui emboîte le pas, en lançant des enquêtes sur la carrière des fonctionnaires de sécurité nationale au simple motif qu'ils font leur travail.
En raison de son obsession paranoïaque à l'égard d'un « État profond » chimérique, Trump cible depuis longtemps des agents du FBI et de la CIA dans ses attaques. Ce sont ces professionnels, après tout, qui ont découvert l'opération russe visant à aider sa campagne présidentielle de 2016, comme l'a indiqué le rapport Mueller. Mais à présent, Barr, à son tour a décidé de promouvoir la fiction de « l'État profond » pour le compte de Trump. En faisant preuve d'un niveau d'implication sans précédent de la part d'un procureur général, Barr a voyagé à Rome et à Londres, apparemment pour interroger des fonctionnaires britanniques et italiens en personne sur les origines de l'enquête russe.
Les actes de Barr soulèvent la question de savoir s'il agit au titre de premier responsable du maintien de l'ordre de la nation, ou comme avocat de la défense de Trump. Dans un appel téléphonique avec le Premier ministre australien Scott Morrison, Trump a demandé aux Australiens d'aider Barr dans ses efforts. Impossible de passer à côté de ce message politique criant. Les traités existants établissent des procédures claires pour la coopération au maintien de l'ordre public et au partage de renseignements (via des canaux beaucoup plus sûrs et plus discrets). Si un procureur général ou un procureur américain a besoin de l'aide d'un allié dans le cadre d'une enquête légitime, ils peuvent tout simplement le demander eux-mêmes.
En outre, chacun sait que Barr tente de légitimer le fantasme de « l'État profond » de Trump. Il l'a dit lui-même. En mai dernier, il a décrit l'enquête de contre-espionnage du FBI sur l'ingérence russe dans les élections comme étant de « l'espionnage » sur la campagne de Trump. Quand on l'a questionné sur sa formulation semblable à celle de Trump, Barr a eu recours à la théorie du complot, en suggérant qu'une « garde prétorienne » au sein de la communauté du renseignement des États-Unis pourrait avoir des vues pour influencer les élections. Leur menace envers la république, a-t-il déclaré, est aussi grande que les cyberattaques russes.
Barr examine actuellement un rapport d'un inspecteur général (IG) du Département de la Justice, portant sur la question de savoir si le FBI a fourvoyé la Cour de Surveillance du Renseignement Étranger des États-Unis (FISA Court) afin de cibler la campagne de Trump de 2016. Et l'examen portant sur l'enquête russe, désormais officiellement entre les mains de John Durham, le procureur du district de New York, est apparemment devenu une enquête pénale officielle.
Subscribe now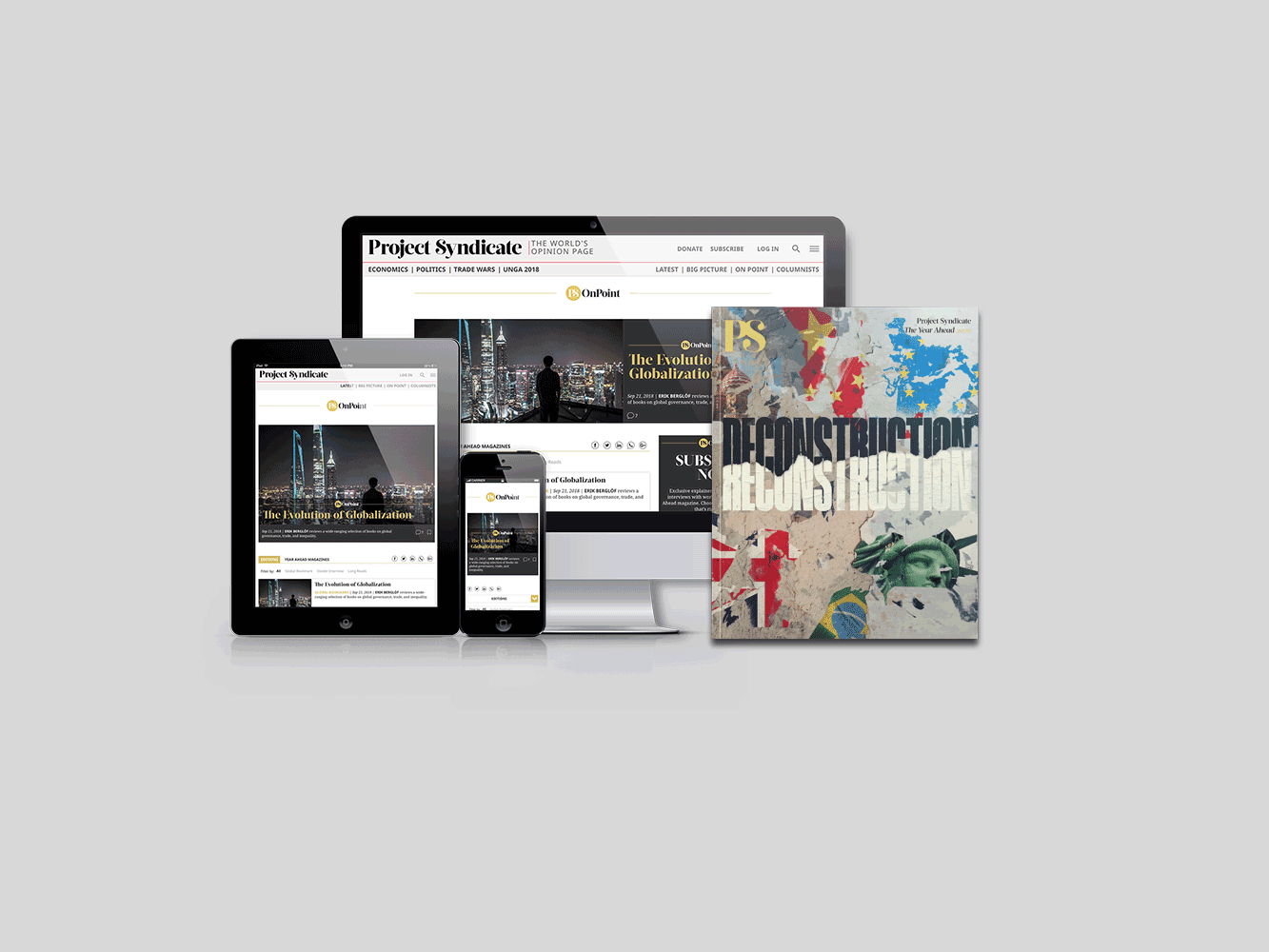 Subscribe now
Subscribe today and get unlimited access to OnPoint, the Big Picture, the PS archive of more than 14,000 commentaries, and our annual magazine, for less than $2 a week.
L'enquête de Durham aura surement un effet paralysant sur les communautés des services de renseignements et du maintien de l'ordre. Dès à présent, les enquêteurs du Département de la Justice auraient cherché à remettre en question le travail des analystes de la CIA qui ont découvert l'ingérence russe au nom de Trump en 2016, même si le Rapport Mueller et les 17 agences de la communauté du renseignement ont confirmé cette conclusion à l'unanimité. Il va sans dire que faire douter des procureurs criminels quant au jugement d'analystes du renseignement n'est pas un très bon moyen d'encourager l'enquête indépendante, quan on sait quels efforts déploie la Russie pour s'ingérer dans les élections américaines. Pour Trump, qui nie encore l'ingérence de la Russie en 2016 et qui tourne en dérision le travail de la collectivité du renseignement, c'est peut-être précisément le nœud du problème.
Les professionnels de la sécurité nationale devront se montrer particulièrement vigilants à l'avenir. Le bureau de l'Inspecteur Général du Département de la Justice a d'abord refusé d'accepter les commentaires écrits au sujet de ses conclusions sur ceux qui sont interrogés sur l'enquête russe, même si c'est la procédure standard pour s'assurer que les déclarations sont exactes et complètes. À la suite de critiques, il a depuis déclaré qu'il accepterait les commentaires écrits. Revirement ou non, l'effort d'interdire des observations par écrit soulève de toute évidence des préoccupations selon lesquelles le rapport final va tenter de politiser les faits sous-jacents.
Pire encore, Barr a l'intention de publier le rapport en coordination avec les alliés de Trump au Congrès, où les Républicains sont à l'affut de munitions pour détourner l'attention de la procédure de destitution. Il est bon de se rappeler qu'en mars, juste avant la publication complète du Rapport Mueller, Barr a publié un résumé de quatre pages de ce document de 450 pages qui a été largement critiqué comme trompeur, notamment par Mueller lui-même. Après consultation avec Barr, le sénateur Lindsey Graham de la Caroline du Sud, un flatteur prolixe de Trump, a suggéré que le rapport de l'IG allait contenir des révélations stupéfiantes sur les abus d'un système qui « a déraillé. »
Dans sa mise en garde au sujet d'une « garde prétorienne » américaine, Barr a condamné ceux qui « associaient l'intérêt national avec leurs propres préférences politiques et (…) a eu l'impression que tous ceux qui ont une opinion différente, vous savez, sont en quelque sorte des ennemis de l'État. » Suivant l'exemple de Trump, ses termes ont clairement constitué une attaque à l'encontre des hauts fonctionnaires qui ont supervisé l'enquête de contre-espionnage dans l'interférence de la Russie lors des élections : l'ancien directeur du FBI James Comey, l'ancien directeur de la CIA John Brennan et l'ancien directeur du Renseignement National James Clapper.
Seul l'avenir nous dira si l'enquête de Barr sur les enquêteurs fait fond sur des éléments substantiels. Ses indices de mauvais augure sur un complot d'un État profond ont laissé Trump dans une posture robuste et frivole, dans l'attente de la publication du rapport de l'IG. En tout cas, les Républicains du Congrès ont maintenant entrepris de calomnier les officiers militaires de carrière et les diplomates qui les ont précédés dans les audiences de destitution. À ce stade, ils ne risquent pas de changer de refrain. La question est de savoir si Barr va changer le sien.
En mai dernier, Jan Crawford de CBS a demandé à Barr s'il craignait que ses états de service sous Trump ne nuisent à sa réputation. « Nul n'est immortel, a-t-il répondu. Je ne crois pas à cette idée homérique selon laquelle (…) l'immortalité vient (…) des odes que l'on chante à votre propos au fil des siècles. » Peut-être que c'est la meilleure réponse que l'on puisse espérer d'un procureur général qui n'a aucun complexe à colporter des théories du complot pour justifier des enquêtes douteuses qui font plaisir à son patron.
Quant à savoir comment Barr sera considéré avec le temps, il y a des parallèles historiques. Le procureur soviétique Andrei Vychinski a joué un rôle de premier plan dans le procès de Nuremberg, a occupé des postes universitaires de haut rang et est devenu l'un des plus grands diplomates de son pays. Mais avant cela, il a été le procureur en chef des simulacres de procès qui ont fait tant de morts sous Staline. C'est actuellement la seule chose pour laquelle on se souvient de lui.