De neergang en val van William Barr
ATLANTA – Wetsdienaren in de VS zijn nooit vies geweest van politiek gemotiveerde onderzoeken. Van de beruchte 'Red Raids' door minister van Justitie A. Mitchell Palmer in 1919-1920 tot de vervolging van de Berrigan Brothers en andere vreedzame activisten door FBI-directeur J. Edgar Hoover in de jaren zestig; politieke vervolgingen zijn net zo Amerikaans als fastfood.
Het ministerie van Justitie onder president Donald Trump lijkt deze traditie voort te zetten. Het zal niemand verrassen dat Trump zelf elk Orwelliaans middel voorhanden gebruikt om het huidige impeachment-onderzoek in het Huis van Afgevaardigden tegen te houden. Maar het is jammerlijk om getuige te zijn van hoe minister van Justitie William Barr zijn voorbeeld volgt door onderzoeken te beginnen naar carrièreambtenaren op gebied van nationale veiligheid slechts omdat ze hun werk doen.
Als gevolg van zijn paranoïde obsessie met een mythologische 'deep state' richt Trump zich in zijn openbare aanvallen al tijden op FBI-agenten en CIA-functionarissen. Het zijn deze professionals tenslotte die de Russische operatie om zijn presidentscampagne in 2016 te ondersteunen onthulden, zoals beschreven in het Mueller-rapport. Maar nu heeft Barr zelf ook besloten om deze 'diepe staat' fictie namens Trump te gaan bevorderen. Een ongekend niveau van betrokkenheid door een justitieminister demonstrerend is Barr zowel naar Rome als Londen afgereisd, naar verluidt om Italiaanse en Britse functionarissen te ondervragen over de oorsprong van het Ruslandonderzoek.
Barrs acties doen de vraag rijzen of hij acteert als de hoogste ambtenaar van Justitie of Trumps persoonlijke advocaat. In een telefoongesprek met de Australische premier Scott Morrison vroeg Trump de Australiërs om Barr in zijn inspanningen bij te staan. De onverholen politieke boodschap is onmogelijk mis te verstaan. Bestaande verdragen leggen heldere procedures vast voor samenwerking op het gebied van wetshandhaving en het delen van informatie (door veel veiliger en discrete kanalen), maar wanneer een Amerikaans minister of officier van Justitie de hulp van een bondgenoot nodig heeft gedurende een legitiem onderzoek kunnen ze het simpelweg zelf vragen.
Bovendien is het geen geheim dat Barr Trumps deep state-fantasie probeert te legitimeren. Hij heeft dit namelijk zelf min of meer gezegd. Afgelopen mei omschreef hij het contraspionageonderzoek naar de Russische bemoeienis met de verkiezingen als 'spionage' naar de Trump-campagne. Toen hem werd gevraagd naar zijn Trumpiaanse woordkeuze viel Barr terug op complottheorieën, suggererend dat er een 'Praetoriaanse garde' binnen de Amerikaanse veiligheidsdiensten wellicht plannen had om de Amerikaanse verkiezingen te beïnvloeden. Hun gevaar voor de republiek is net zo groot als dat van Russische cyberaanvallen, zo zei hij.
Barr onderzoekt momenteel een rapport van de inspecteur-generaal van ministerie van Justitie of de FBI het US Foreign Intelligence Surveillance Court misleid heeft om de campagne van Trump in 2016 in het vizier te krijgen, net zoals het onderzoek naar het Ruslandonderzoek, nu formeel in handen van John F. Durham hoofdaanklager van Connecticut, schijnbaar tot een officieel strafrechterlijk onderzoek is geworden.
Subscribe now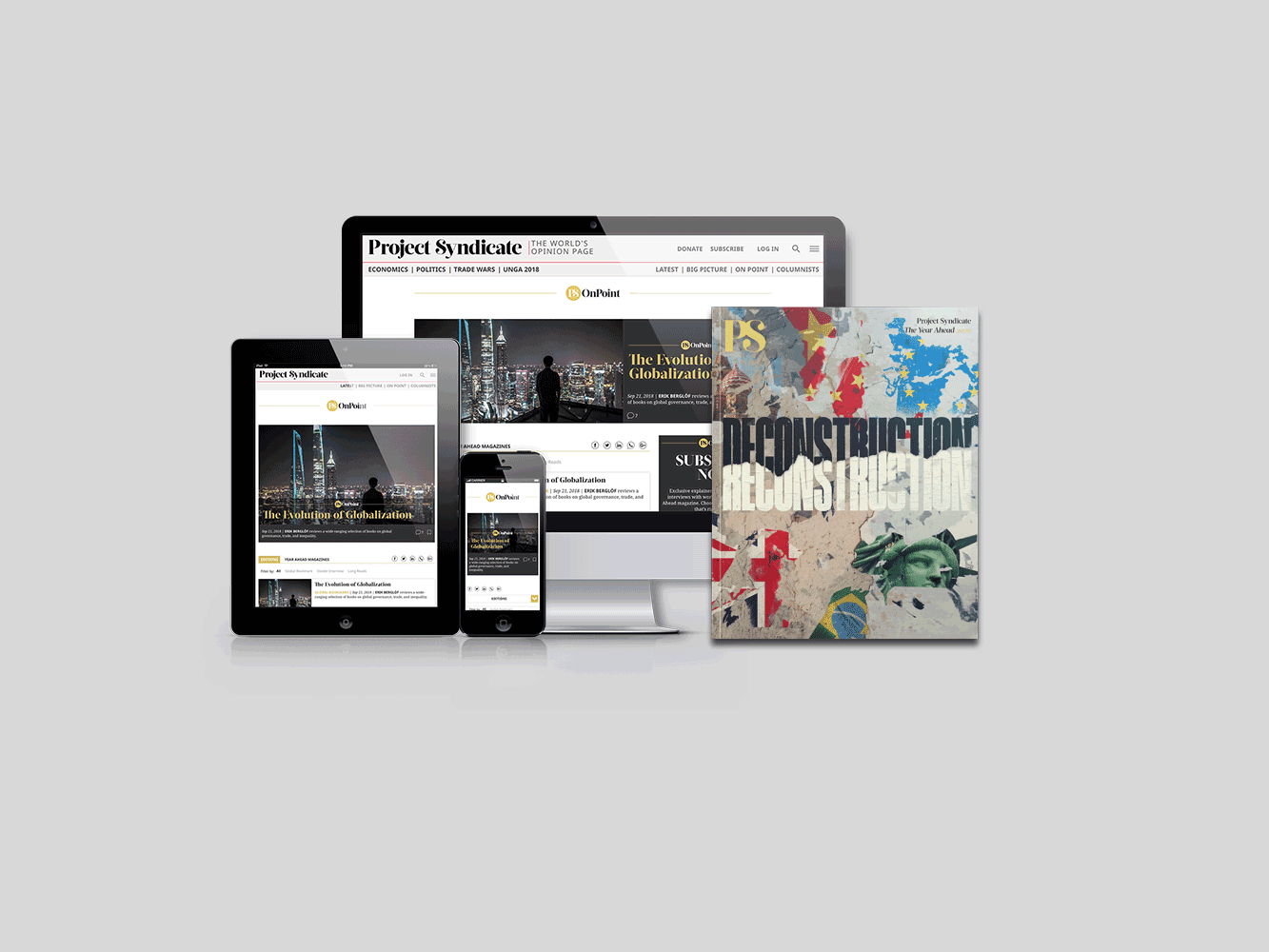 Subscribe now
Subscribe today and get unlimited access to OnPoint, the Big Picture, the PS archive of more than 14,000 commentaries, and our annual magazine, for less than $2 a week.
Durhams onderzoek zal vrijwel zeker een verlammend effect hebben op de sectoren veiligheid en wetshandhaving in de VS. Naar verluidt hebben onderzoekers van het ministerie van Justitie al geprobeerd CIA-analisten te ondervragen over hun werk dat Russische inmenging ten gunste van Trump in 2016 blootlegde, zelfs alhoewel het Mueller-rapport en de zeventien bureaus binnen de veiligheidssector deze bevindingen unaniem hebben onderschreven. Het is overbodig toe te voegen dat wanneer openbaar aanklagers het oordeel van veiligheidsanalisten gaan betwisten dat niet een bepaald goede manier is om onafhankelijke factfinding aan te moedigen, inclusief naar de voortdurende Russische inspanningen om de verkiezingen van de VS te beïnvloeden. Voor Trump, die de Russische inmenging in 2016 nog steeds ontkent en het werk van de veiligheidsdiensten belachelijk maakt, is dat wellicht precies de bedoeling.
Professionals op het gebied van nationale veiligheid moeten vooral waakzaam zijn voor wat hierna komt. Het bureau van de inspecteur-generaal van het ministerie van Justitie weigerde in beginsel om geschreven commentaar over zijn conclusies te accepteren van degenen die werden gehoord over het Ruslandonderzoek, zelfs terwijl dat de standaardprocedure is om te garanderen dat verklaringen accuraat en volledig zijn. Na publieke kritiek heeft het sindsdien verklaard dat geschreven commentaar geaccepteerd wordt. Of dit nu omgekeerd wordt of niet, de poging om geschreven commentaar te verbieden voedt duidelijk zorgen dat het eindrapport zal proberen de onderliggende feiten te politiseren.
Nog erger is dat Barr van plan is het rapport vrij te geven in coördinatie met de bondgenoten van Trump in het Congres waar de republikeinen hongerig zijn naar munitie om de aandacht van de voortgang van de impeachment af te leiden. We moeten hierbij in gedachte houden dat Barr in maart net voor de publicatie van het volledige Mueller-rapport een samenvatting van vier pagina's vrijgaf van dit document van 450 pagina's dat breed werd bekritiseerd als misleidend inclusief door Mueller zelf. Na consultatie met Barr heeft senator Lindsey Graham uit South Carolina, een luidruchtig bewonderaar van Trump, gesuggereerd dat het rapport van de inspecteur-generaal onthutsende revelaties zal bevatten over misbruik van een systeem dat 'volledig ontspoord' is.
In zijn waarschuwing over een Amerikaanse 'Praetoriaanse garde' veroordeelde Barr diegenen die 'het nationale belang vereenzelvigen met hun eigen politieke voorkeuren en … voelen dat iedereen die een andere mening heeft, je weet wel, op een of andere manier een staatsvijand is.' Naar voorbeeld van Trump was zijn taalgebruik duidelijk een aanval op de hoge ambtenaren die het contraspionageonderzoek naar de Russische inmenging in de verkiezingen overzagen: voormalig FBI-directeur James Comey, voormalig CIA-directeur John Brennan, en voormalig directeur Nationale Veiligheid James Clapper.
De tijd zal leren of Barrs onderzoek van de onderzoekers iets van bewijs zal opleveren. Zijn omineuze hints naar een diepe staat-complot hebben ervoor gezorgd dat Trump-loyalisten het rapport laconiek afwachten. Hoe het ook zij, het is nu zover gekomen dat Republikeinen uit het Congres de carrièremilitairen en -diplomaten zwart maken die in de impeachment-verhoren voor ze getuigd hebben. Op dit moment lijkt het er niet op dat ze hun toon zullen aanpassen. De vraag is of Barr hier verandering in zal brengen.
Afgelopen mei vroeg Jan Crawford van CBS aan Barr of hij zich zorgen maakte of zijn diensten aan Trump zijn reputatie zouden kunnen beschadigen. 'Iedereen gaat dood' zo zei hij 'ik geloof niet in het Homerische idee dat … onsterfelijkheid ontstaat ... doordat men eeuwenlang je roem bezingt.' Wellicht is dat antwoord het beste dat je kan verwachten van een minister van Justitie die zich er comfortabel bij voelt om complottheorieën te verkopen om verder dubieuze onderzoeken te rechtvaardigen die zijn baas behagen.
Wat betreft hoe Barr in het licht der geschiedenis gezien zal worden zijn er historische parallellen. Sovjetminister Adrej Vysjinski speelde een prominente rol in de Neurenberger processen, bekleedde hoge academische posten, en werd een van de topdiplomaten van het land. Maar daarvoor was hij hoofdaanklager in Stalins moordzuchtige showprocessen. Vandaag is dat het enige waarom hij nog herinnerd wordt.