La autocomplacencia estratégica no es una opción para Europa
BRUSELAS – La elección de Joe Biden como próximo presidente de los Estados Unidos ha suscitado esperanzas en Europa de que la relación transatlántica vuelva a encarrilarse. Pero no hemos de contentarnos con una simple vuelta al pasado. Frente a tantos desafíos nacionales e internacionales, los Estados Unidos solo valorarán la relación transatlántica en la medida en que aporte un valor real. Y una Europa más fuerte, que asuma más responsabilidades globales, puede garantizar que así sea.
Se ha hablado mucho de lograr la «autonomía estratégica europea», pero ¿qué significa esto en la práctica? La autonomía no debería suponer una total independencia o aislamiento del resto del mundo, sino más bien la capacidad de pensar por nosotros mismos y de actuar de acuerdo con nuestros propios valores e intereses. La Unión Europea necesita lograr este tipo de autonomía, reforzando al mismo tiempo nuestras alianzas y preservando nuestro compromiso con el multilateralismo.
La UE se enfrenta a graves retos estratégicos en un contexto internacional tan polarizado como el actual, en el que están aumentando las rivalidades geopolíticas y la competencia entre grandes potencias. Esta es la razón por la que, como afirmó en una ocasión con contundencia la canciller alemana, Angela Merkel, «los europeos tenemos realmente que tomar las riendas de nuestro propio destino».
Durante mucho tiempo, el debate sobre la autonomía estratégica se ha centrado principalmente en temas de seguridad y defensa. Algunos vieron en este planteamiento un intento de buscar alternativas a la cooperación en materia de defensa en el seno de la OTAN. Otros consideraron, incluso, que se había puesto en tela de juicio el compromiso de América con Europa y que podría ya estar en marcha una mayor desvinculación.
No cabe duda de que la OTAN ha desempeñado un papel indispensable en la seguridad europea. Toda consolidación de la capacidad de seguridad de Europa debe desarrollarse en el marco de la alianza. Como han subrayado los sucesivos líderes estadounidenses, Europa debe aumentar su propia contribución a la defensa, para hacer frente a la percepción de que son solo los Estados Unidos quienes financian la seguridad transatlántica. Aunque el gobierno de Biden implicará un cambio de tono y un enfoque menos conflictivo, es de esperar que, en lo que respecta al gasto en defensa, exija a Europa lo mismo que sus predecesores. Los intereses geopolíticos fundamentales de América no cambiarán.
Afortunadamente, la UE ya está trabajando en varios frentes para reforzar la asociación transatlántica. En el marco de los esfuerzos de la Cooperación Estructurada Permanente (CEP), los miembros europeos de la OTAN están ayudando a colmar las lagunas en las capacidades de la alianza y están trabajando para cumplir, en 2024, con su compromiso de gastar el 2 % del PIB en defensa. También hay que destacar que la creación del nuevo Fondo Europeo de Defensa (FED) representa un paso importante hacia la mejora de las capacidades de la industria militar europea.
Subscribe to Project Syndicate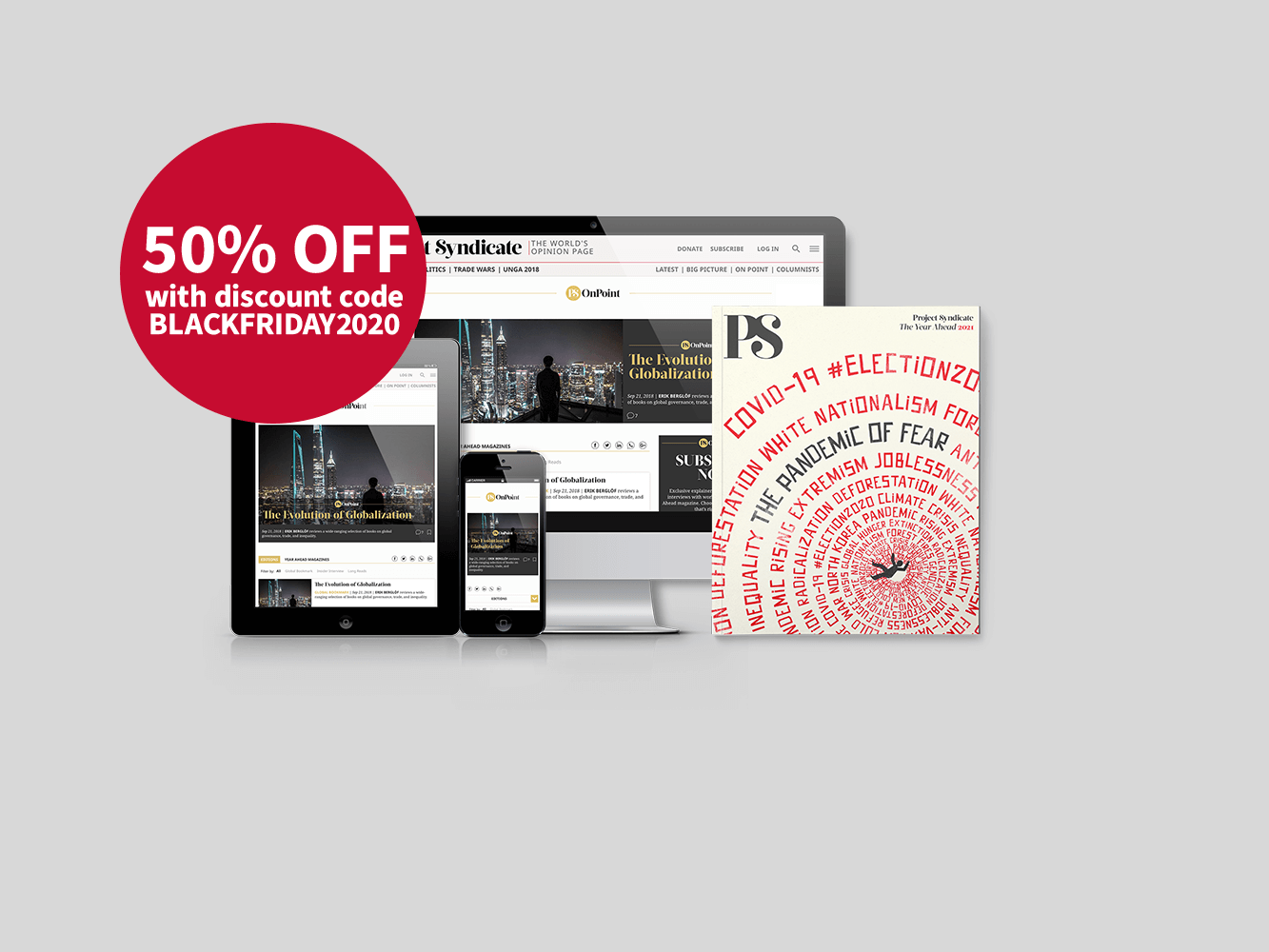 Subscribe to Project Syndicate
Enjoy unlimited access to the ideas and opinions of the world's leading thinkers, including weekly long reads, book reviews, and interviews; The Year Ahead annual print magazine; the complete PS archive; and more – All for less than $9 a month.
Pero los retos europeos en materia de seguridad van más allá de las competencias tradicionales de la OTAN. Desde el Sahel y Libia hasta el Mediterráneo oriental, no son pocas las crisis que exigen una respuesta europea firme. La tarea de la UE es definir una posición común a partir de la cual pueda actuar para mantener la estabilidad regional.
Para tener éxito, Europa debe desarrollar su propio marco de seguimiento y análisis de las amenazas, de modo que pueda pasar rápidamente de la evaluación de amenazas a la operacionalización y la respuesta. Esta es la razón por la que estamos desarrollando un rumbo estratégico (Strategic Compass).
Es fundamental que el debate sobre la autonomía estratégica se extienda mucho más allá de las cuestiones de defensa y seguridad, pues, como ha demostrado la crisis de la COVID-19, temas como la salud pública y la interdependencia económica son también de gran importancia.
La autonomía estratégica es el marco conceptual que Europa necesita para abordar estas cuestiones y comprender su interrelación. Consideradas aisladamente, las mascarillas y los medicamentos no son productos estratégicos. Sin embargo, la ecuación cambia cuando la producción de estos artículos se concentra en unos pocos países. Lo mismo sucede con el abastecimiento de metales raros, las redes sociales y otras plataformas digitales, y tecnologías como la 5G.
Para ayudar a los países de la UE a abordar estas y otras muchas cuestiones, la Comisión Europea ha propuesto una serie de nuevos instrumentos, como el mecanismo que entró en vigor el mes pasado para controlar las inversiones extranjeras en la UE. Pero para lograr la autonomía estratégica será necesario también aprovechar al máximo el poder del mercado único europeo. Por su dimensión y alcance, el mercado único ofrece numerosos instrumentos para salvaguardar los intereses europeos en lo que se refiere a las infraestructuras críticas, la inversión extranjera, las subvenciones estatales (de las que se benefician determinados inversores extranjeros) o las exportaciones de doble uso (militar y comercial).
Por ejemplo, ahora somos más conscientes de las vulnerabilidades que genera una relación económica cada vez más desequilibrada con China, por lo que hemos convertido la reciprocidad en un objetivo central en nuestras negociaciones sobre un acuerdo de inversión. El desarrollo económico de China y los beneficios que ha aportado a sus ciudadanos no son un problema para Europa, pero no podemos permitir que la expansión internacional de China se produzca a expensas de nuestros propios intereses y valores. Esta es la razón por la que hemos optado por un enfoque dual, tratando a China como un socio importante, pero también como competidor y rival sistémico.
En general, el principal objetivo de la UE debe ser reforzar su papel y su influencia en el mundo y convertirse en un socio preferente. El concepto de autonomía estratégica es esencial para esta ambición y, por ello, la autocomplacencia estratégica no es una opción para Europa.