¿Quién necesita más salvadores blancos?
PRINCETON – Comic Relief es una organización caritativa británica que recauda dinero para personas discapacitadas tanto en el Reino Unido como en el extranjero. Cada dos años celebra el Día de las Narices Rojas, en que sus simpatizantes se ponen narices rojas de payaso, culminando en un espectáculo televisivo con comediantes y celebridades. Este año se recaudó £63,5 millones ($83,5 millones), un montón de dinero, pero por debajo de los cerca de £8 millones de hace dos años.
Dos semanas antes, David Lammy, representante de Tottenham en el Parlamento, había criticado a Comic Relief por enviar a Stacey Dooley, una presentadora de televisión británica, a Uganda, donde se fotografió sosteniendo en sus brazos a un niño africano. Lammy, que es de raza negra, tuiteó: "El mundo no necesita más salvadores blancos", añadiendo que la imagen "perpetúa estereotipos gastados y de escasa utilidad". Sugirió que, en lugar de ello, "deberíamos promover voces del mismo continente africano".
Lammy reconoció en la televisión británica que la organización de caridad es beneficiosa, pero que "Comic Relief es una fórmula que desde hace 20 años viene pidiendo a los comediantes que actúen y enviando a famosos –principalmente blancos- a África, y para muchas minorías étnicas en Inglaterra esa imagen evoca tintes coloniales, con una bella heroína blanca sosteniendo a un niño negro sin agencias ni padres a la vista."
Opiniones como las de Lammy han ganado cierto ritmo en círculos progresistas, lo que posiblemente afectó las donaciones del Día de las Narices Rojas de este año. ¿Sería mejor que las celebridades blancas no hicieran apariciones para Comic Relief?
Cabe suponer que la organización trata de recaudar lo más posible haciendo participar a las celebridades que tienen más poder de convocatoria en el público. Sin duda, sus directivos creen que, si no recurrieran a celebridades blancas para recaudar fondos, se acabaría recaudando menos dinero. Bien puede ser que tengan razón; ciertamente Lammy no ha planteado que Comic Relief podría recaudar tantos fondos sin el apoyo de ellas.
También parece probable que, si se recauda menos dinero, se podría ayudar a menos africanos. Dooley señaló que "Vi proyectos que salvaban vidas con ese dinero. Vidas de niños."
Subscribe now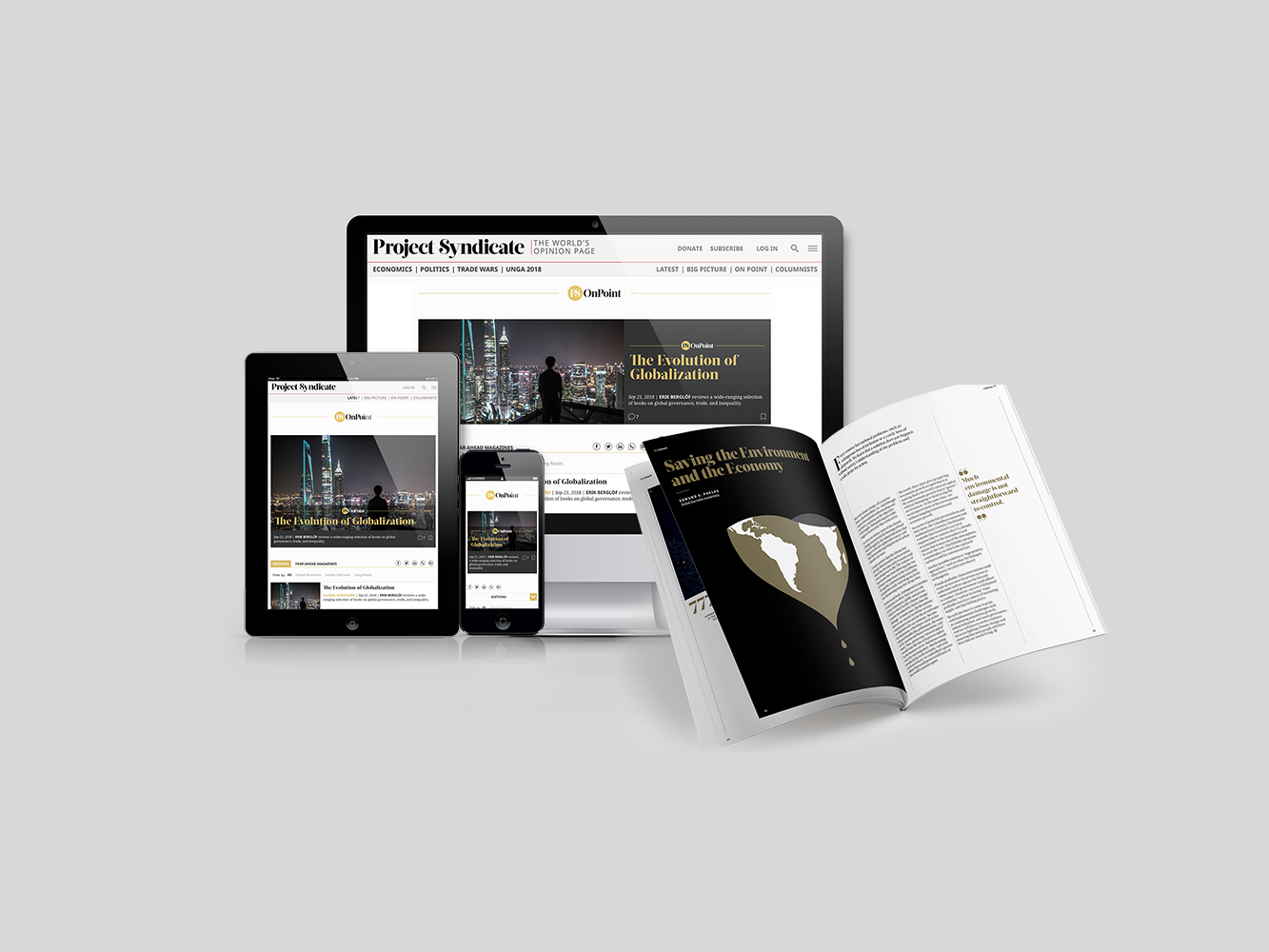 Subscribe now
Get unlimited access to OnPoint, the Big Picture, and the entire PS archive of more than 14,000 commentaries, plus our annual magazine, for less than $2 a week.
Es muy improbable que, al señalar que el mundo no necesita más salvadores blancos, haya querido decir que el mundo tiene exactamente la cantidad precisa de salvadores blancos que necesita. Se podría interpretar que está sugiriendo que el mundo sería un lugar mejor si hubiera menos salvadores blancos. Por otra parte, ciertamente no niega que al mundo le vendrían bien más salvadores o, al menos, más gente dispuesta a dedicar tiempo y esfuerzo a ayudar a personas en extrema pobreza.
Cada año mueren millones de africanos debido a carencia de agua potable, sanidad, atención de salud básica o redes para camas que los protejan de los mosquitos portadores de malaria. Otros están ciegos por no poder permitirse una simple operación de cataratas. Algunas mujeres son marginadas sociales porque un parto mal hecho produjo una fístula, dejándolas incontinentes e incapaces de reparar el agujero entre su vagina y su vejiga o recto (o ambos). Mientras más gente desee invertir su tiempo, dinero e inteligencia a reducir estos problemas, tanto mejor.
"David, ¿es el problema el que yo sea blanca?" La pregunta en un tuit de Dooley, pone a Lammy y otros que comparten sus opiniones en situación de aclarar si piensan que el problema es el hecho de que quienes colaboran para mejorar las vidas de los africanos en extrema pobreza sean blancos, o más bien el que no sean africanos. Dada la creciente presencia de China en África, esta no es solo una pregunta teórica.
Puede que algunos progresistas se alegren por el nuevo impulso de inversiones chinas en África, ya que representa una alternativa a la influencia occidental. Pero parece más probable que preferirían que los propios africanos impulsen y dirijan el cambio en el continente a que actores externos lo hagan. Sin embargo, si esto es lo que quieren, su crítica a los "salvadores blancos" se les vuelve en contra, ya que ellos mismos son, en su mayoría, de procedencia no africana.
outsiders.
Lammy es de raza negra, pero también es británico, y finalizó su educación en la Escuela de Derecho de Harvard. El ser negro no lo convierte en vocero de los africanos que las organizaciones caritativas occidentales intentan ayudar.
La pobreza extrema está reduciéndose en todo el mundo, pero sigue aumentando en el África subsahariana, donde habitan más de la mitad de los afectados. El Banco Mundial proyecta que para 2030, un 90% de todos quienes se ubican en la extrema pobreza vivirán allí. Es cierto, sería mejor que los problemas de extrema pobreza en África pudieran ser solucionados por africanos, pero por el momento eso no está pasando.
Son ellos mismos los que están en la mejor posición de decidir si rechazan la ayuda según quiénes sean los donantes. Hay evidencia sobre cómo deciden. Cuando la británica Fundación contra la Malaria ofrece a la gente de Togo redes mosquiteras y les explica la manera en que protegerán a sus niños de una enfermedad a menudo fatal, las aceptan y usan.
Del mismo modo, cuando GiveDirectly ofrece a cada adulto de un pueblo keniata un ingreso básico equivalente a $274 al año y les dice que lo recibirán sin condiciones por 12 años, sus habitantes no lo rechazan. Y cuando Village Enterprise ofrece a pequeños grupos de africanos del este del continente capital semilla, formación y orientación para iniciar pequeños negocios, estos se inscriben prestamente en el programa.
Parece que a muy pocos les importa el color de piel de la gente que dirige las organizaciones que les dan ayuda, o de si viven en África. Si la meta es ayudar a quienes viven en la pobreza extrema, necesitamos todos los salvadores que podamos encontrar.
Traducido del inglés por David Meléndez Tormen