Kdo potřebuje další bílé spasitele?
PRINCETON – Comic Relief je britská charitativní organizace, která ve Velké Británii i v zahraničí vybírá peníze na znevýhodněné osoby. Každé dva roky pořádá takzvaný "Den červených nosů", kdy její stoupenci nosí červený klaunský nos. Den vrcholí televizní estrádou za účasti komiků a celebrit. Letos se během Dne červených nosů vybralo 63,5 milionu liber – to je spousta peněz, avšak oproti předloňsku pokles o téměř osm milionů.
Poslanec za Tottenham David Lammy o dva týdny dříve kritizoval Comic Relief za to, že vyslala letecky do Ugandy anglickou televizní moderátorku Stacey Dooleyovou, která se tam nechala vyfotografovat s africkým dítětem v náručí. Lammy, jenž má černou barvu kůže, napsal následující tweet: "Svět nepotřebuje další bílé spasitele." Poslanec dodal, že snímek "opakuje únavné stereotypy, které nikomu neprospívají". Podle něj bychom měli raději "podporovat hlasy z celého afrického kontinentu".
Lammy v britské televizi připustil, že dobročinnost je prospěšná věc, ale jedním dechem dodal: "Comic Relief je dvacet let starý recept, který žádá komiky o vystoupení a vysílá do Afriky celebrity – nejčastěji bílé –, a tento obraz evokuje u spousty etnických menšin v Británii koloniální schéma krásné bílé hrdinky držící v náručí bezprizorní černošské dítě, jehož rodiče nejsou nikde v dohledu."
Podobné názory si získaly v progresivních kruzích určitou podporu a možná ovlivnily i objem darů vybraných během letošního Dne červených nosů. Bylo by tedy lepší, kdyby bělošské celebrity pro Comic Relief nevystupovaly?
Organizace se zřejmě snaží vydělat maximum peněz angažováním celebrit, které dokážou nejspolehlivěji přilákat publikum. Lidé řídící tuto organizaci se bezpochyby domnívají, že kdyby do výběru prostředků nezapojili bílé celebrity, vybrali by jich méně. Je docela možné, že v tom mají pravdu – Lammy každopádně netvrdil, že Comic Relief by bez podpory bílých celebrit dokázala vybrat tolik peněz.
Zároveň se zdá pravděpodobné, že pokud by se vybralo méně peněz, dalo by se pomoci menšímu počtu Afričanů. Dooleyová k tomu řekla: "Viděla jsem projekty, které z těchto peněz zachraňovaly životy. Životy dětí."
Subscribe now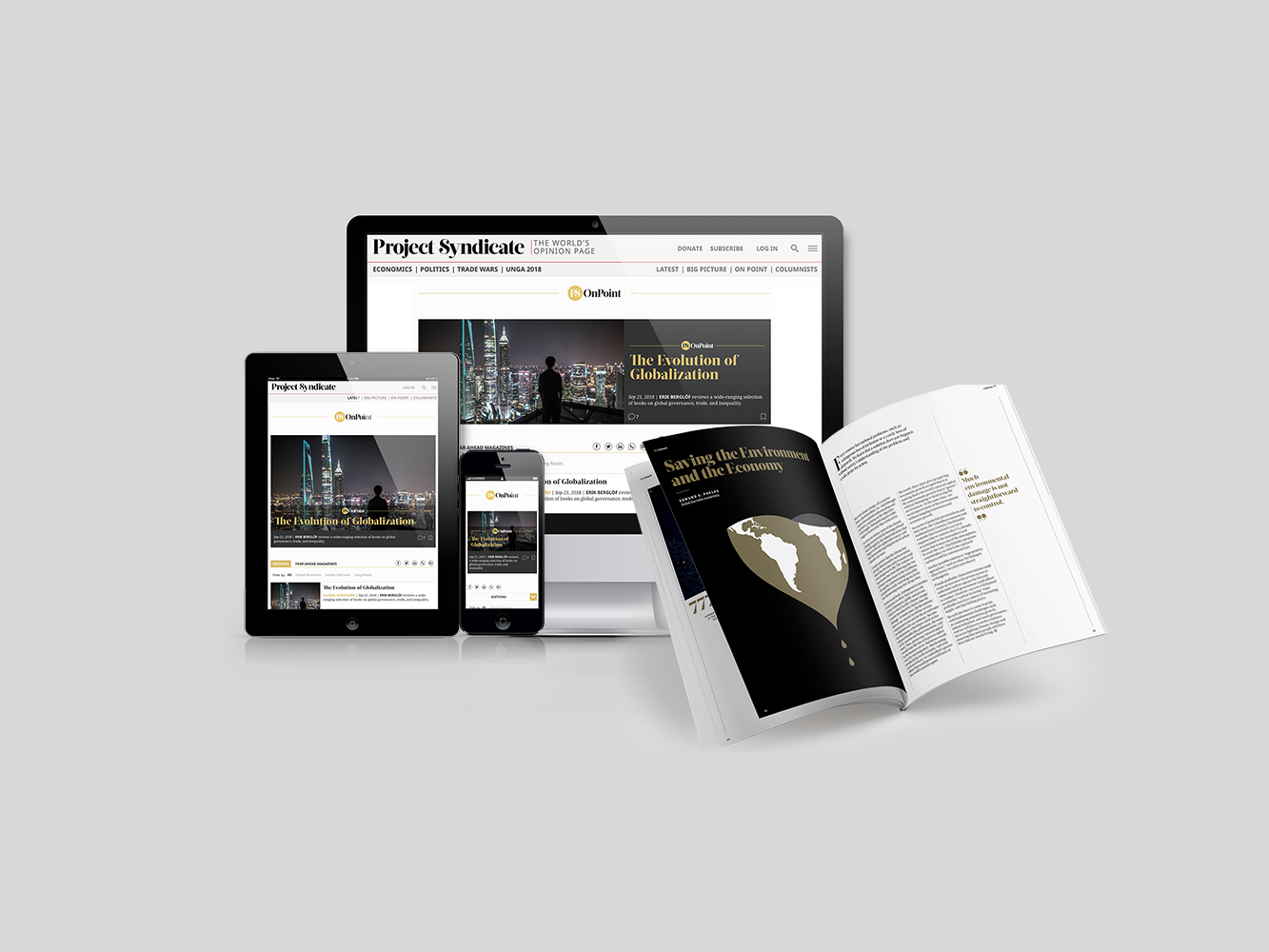 Subscribe now
Get unlimited access to OnPoint, the Big Picture, and the entire PS archive of more than 14,000 commentaries, plus our annual magazine, for less than $2 a week.
Tvrzením, že svět nepotřebuje další bílé spasitele, Lammy s největší pravděpodobností nemyslel, že svět má bílých spasitelů momentálně optimální počet. Můžeme to tedy chápat jako názor, že kdyby bylo bílých spasitelů méně, svět by byl lepším místem. Na druhou stranu poslanec dozajista nepopírá, že by se světu hodilo více spasitelů – nebo přinejmenším více lidí ochotných vynakládat čas a úsilí na pomoc lidem v extrémní chudobě.
Každý rok zemřou miliony Afričanů, protože nemají bezpečnou pitnou vodu, kanalizaci, základní zdravotní péči nebo síťová lůžka, která by je ochránila před komáry přenášejícími malárii. Další lidé jsou slepí, jelikož si nemohou dovolit jednoduchou operaci šedého zákalu. Některé ženy se staly společensky znemožněnými, poněvadž se jim po nezdařeném porodu vytvořil píštěl, takže jsou inkontinentní a nemohou si dovolit operaci, která by zacelila otvor mezi jejich pochvou a močovým měchýřem či konečníkem (případně obojím). Čím více lidí bude ochotných investovat čas, peníze a nápady do řešení těchto problémů, tím lépe.
"Davide, je problémem to, že jsem bílá?" Otázka, kterou Dooleyová položila v tweetu, tlačí Lammyho a lidi sdílející jeho názory k vyjádření, zda je podle nich problém v tom, že lidé snažící se zlepšit životy Afričanů žijících v extrémní chudobě jsou bílí, nebo že to nejsou Afričané. Vzhledem k sílící přítomnosti Číny v Africe to není jen teoretická otázka.
Někteří progresivisté možná nové čínské investice v Africe vítají, protože představují alternativu k západnímu angažmá. Spíše se však zdá pravděpodobné, že by progresivisté rádi viděli, kdyby změny v Africe táhli a řídili Afričané, a ne lidé žijící mimo kontinent. Pokud si však přejí toto, pak se jim kritika "bílých spasitelů" vrací jako bumerang, poněvadž oni sami většinou v Africe nežijí.
Lammy má černou kůži, ale je to Brit a vzdělání získal na Právnické fakultě Harvardovy administrativy. Skutečnost, že je černý, z něj ještě nedělá mluvčího Afričanů, jimž se západní charitativní organizace snaží pomoci.
Extrémní chudoba celosvětově klesá, ale nadále roste v subsaharské Africe, kde dnes žije více než polovina lidí, kteří jsou jí zasaženi. Světová banka předpovídá, že do roku 2030 bude bezmála 90% všech extrémně chudých lidí žít právě v subsaharské Africe. Ano, bylo by nejlepší, kdyby problém extrémní chudoby v Africe dokázali vyřešit Afričané, ale momentálně se to neděje.
Jedině Afričané žijící v extrémní chudobě mohou rozhodovat o tom, zda chtějí odmítat pomoc podle toho, kým je dárce. A existují důkazy o tom, jak se rozhodují. Když britská nadace Against Malaria Foundation nabízí lidem v Togu síťová lůžka a vysvětluje, jak mohou před touto mnohdy smrtelnou nemocí ochránit své děti, lidé jejich sítě přijímají a používají.
Podobně když organizace GiveDirectly nabízí každému dospělému člověku v jedné keňské vesnici základní příjem rovnající se částce 274 dolarů ročně a sděluje jim, že ho budou bez dalších podmínek pobírat po dobu 12 let, vesničané neodmítají. A když Village Enterprise nabízí skupinkám Východoafričanů peníze na osivo, výcvik a rady se zakládáním malých firem, lidé se do tohoto programu dychtivě hlásí.
Zdá se, že jen velmi málo potřebných lidí řeší barvu kůže osob řídících organizace, které jim pomáhají, a nezajímá je ani otázka, zda tito lidé žijí v Africe. Je-li cílem pomoc těm, kdo žijí v extrémní chudobě, pak potřebujeme všechny spasitele, které dokážeme sehnat.
Z angličtiny přeložil Jiří Kobělka.