من يحتاج إلى المزيد من الـمُخَلِّصين من ذوي البشرة البيضاء؟
برينستون ــ جمعية الغوث الكوميدي (Comic Relief) مؤسسة خيرية بريطانية تجمع الأموال لصالح المحرومين سواء في المملكة المتحدة أو خارجها. وكل عامين تقيم الجمعية "يوم الأنف الأحمر"، حيث يرتدي المشاركون أنوف المهرجين الحمراء. ويتوج ذلك اليوم بمادة فنية تلفزيونية رائعة تضم ممثلين هزليين ومشاهير. وهذا العام، جمعت المؤسسة 63.5 مليون جنيه إسترليني (83.5 مليون دولار أميركي) ــ وهو مبلغ كبير من المال، لكنه كان أقل بنحو 8 مليون جنيه إسترليني عن المبلغ الذي جرى جمعه في نفس المناسبة قبل عامين.
قبل ذلك بأسبوعين، انتقد ديفيد لامي، عضو البرلمان عن توتنهام، مؤسسة الغوث الكوميدي لأنها أرسلت ستايسي دولي، مذيعة التلفزيون الإنجليزية، إلى أوغندا، حيث جرى تصويرها وهي تحمل طفلا أفريقيا. نشر لامي، وهو من ذوي البشرة السوداء، تغريدة على موقع تويتر تقول "إن العالم لا يحتاج إلى المزيد من المخلصين من ذوي البشرة البيضاء"، مضيفا أن الصورة "تديم قوالب نمطية بالية وغير مفيدة". واقترح بدلا من ذلك أننا ينبغي لنا أن نعمل على "تشجيع أصوات من مختلف أنحاء قارة أفريقيا".
على التلفزيون البريطاني، أقر لامي بأن مزاولة العمل الخيري أمر طيب، لكنه قال: "مؤسسة الغوث الكوميدي صيغة عمرها عشرين عاما تطلب من الممثلين الكوميديين والهزليين المشاركة بالأداء وترسل المشاهير ــ من ذوي البشرة البيضاء غالبا ــ إلى أفريقيا، وتستحضر هذه الصورة في أذهان كثيرين من المنتمين إلى أقليات عِرقية في بريطانيا صورة استعمارية لبطلة جميلة بيضاء تحمل طفلا أسود، في غياب أي وكالة، أو أي من الأبوين، عن المشهد".
اكتسبت وجهات نظر أشخاص من أمثال لامي بعض الثِقَل في الدوائر التقدمية، وربما يؤثر هذا على تبرعات "يوم الأنف الأحمر". فهل يكون من الأفضل أن لا يظهر المشاهير من ذوي البشرة البيضاء في المناسبات التي تنظمها مؤسسة الغوث الكوميدي؟
المفترض أن المؤسسة تحاول جمع أكبر قدر ممكن من المال من خلال إشراك هؤلاء المشاهير الذين يتمتعون بأكبر قدر من مَلَكة جذب الجماهير. لا شك أن الأشخاص الذين يديرون المؤسسة يرون أنهم سيجمعون قدرا أقل من المال إذا لم يجندوا المشاهير من ذوي البشرة البيضاء. وربما كانوا محقين في هذا ــ من المؤكد أن لامي لم يؤكد أن مؤسسة الغوث الكوميدي تستطيع أن تجمع مثل هذا القدر الكبير من المال دون دعم من المشاهير من ذوي البشرة البيضاء.
ويبدو من المحتمل أيضا أن يقل عدد الأفارقة الذين يمكن مساعدتهم في حالة جمع قدر أقل من المال. قالت دولي: "رأيت مشاريع تنقذ الأرواح بالمال. أرواح أطفال".
Subscribe now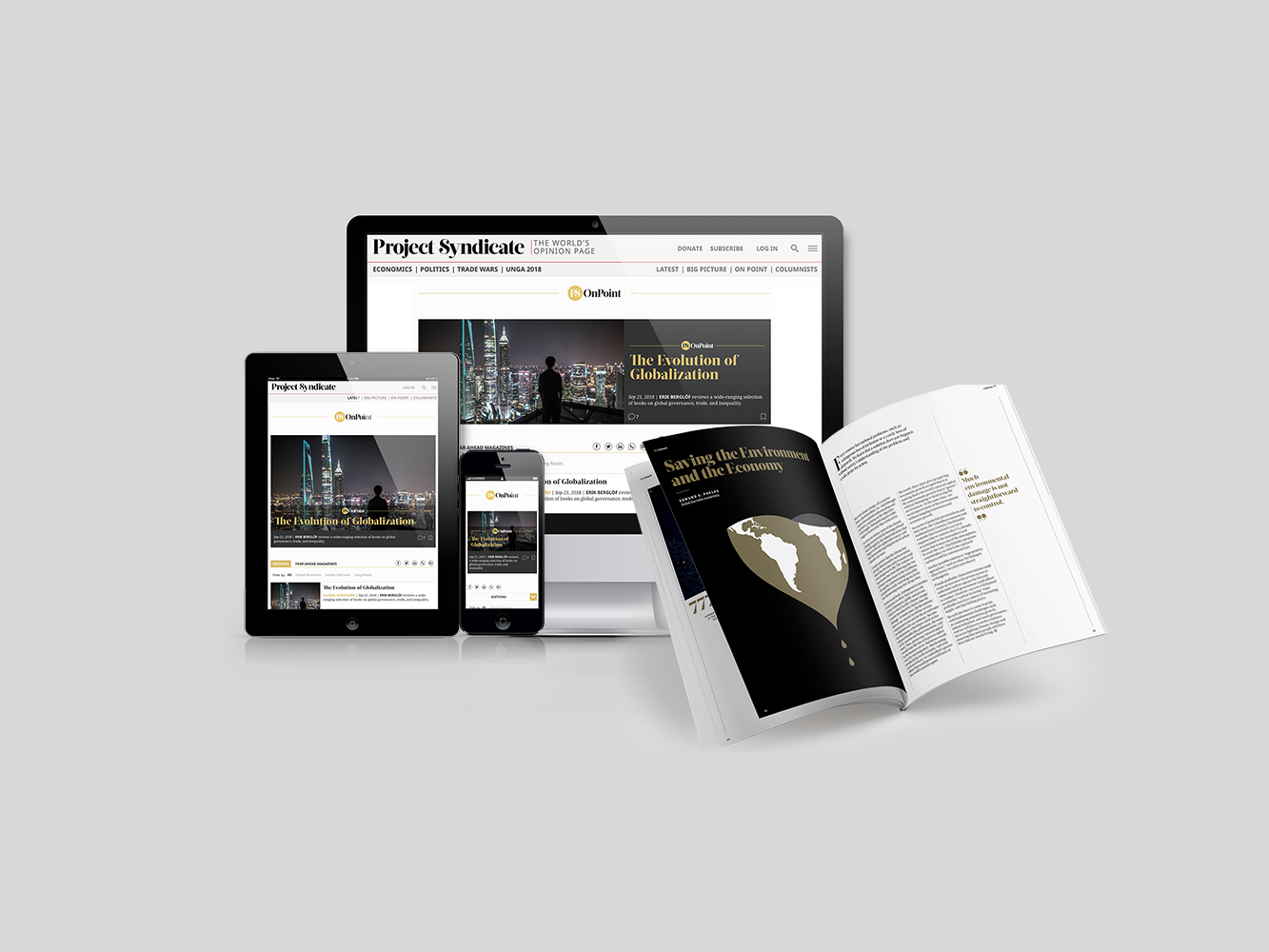 Subscribe now
Get unlimited access to OnPoint, the Big Picture, and the entire PS archive of more than 14,000 commentaries, plus our annual magazine, for less than $2 a week.
عندما قال لامي إن العالم لا يحتاج إلى المزيد من المخلصين من ذوي البشرة البيضاء، فمن غير المرجح أنه كان يعني أن العالم لديه بالضبط العدد المناسب من المخلصين من ذوي البشرة البيضاء. ويمكننا أن نتصور أنه يقترح أن العالم سيكون مكانا أفضل في ظل عدد أقل من المخلصين من ذوي البشرة البيضاء. من ناحية أخرى، من المؤكد أنه لا ينكر أن العالم من الممكن أن يستفيد من المزيد من المخلصين ــ أو يستفيد على الأقل من عدد أكبر من الأشخاص الراغبين في إنفاق الوقت والجهد في مساعدة الأشخاص الذين يعيشون في فقر مدقع.
في كل عام، يموت ملايين الأفارقة بسبب نقص مياه الشرب الآمنة، أو المرافق الصحية، أو تدابير الرعاية الصحية الأساسية، أو ناموسيات الأسِرة لحمايتهم من البعوض الحامل لمرض الملاريا. ويصاب آخرون بالعمى لأنهم غير قادرين على تحمل تكاليف عملية بسيطة لتصحيح إعتام عدسة العين. وبعض النساء ينبذن اجتماعيا بسبب ولادة في بيئة غير نظيفة أحدثت ناسورا، فأصبحن عاجزات عن التحكم في البول وغير قادرات على تحمل تكاليف الجراحة لإصلاح الفجوة بين المهبل والمثانة أو المستقيم (أو الاثنين معا). وكلما ازداد عدد الأشخاص الراغبين في التبرع بوقتهم وأموالهم وفكرهم للحد من هذه المشكلات، كان ذلك أفضل.
تتساءل دولي، في تغريدة على موقع تويتر: "ديفيد، هل المشكلة في كوني بيضاء البشرة؟". الواقع أن هذا التساؤل يدفع لامي وأولئك الذين يشاركونه آراءه إلى التصريح بما إذا كانوا يعتقدون أن المشكلة أن أولئك الذين يعملون من أجل تحسين حياة الأفارقة الذين يعيشون في فقر مدقع من ذوي البشرة البيضاء، أو أنهم غير أفارقة. ونظرا لوجود الصين المتزايد في أفريقيا، فإن هذا ليس مجرد سؤال نظري.
ربما يرحب بعض التقدميين باستثمارات الصين الجديدة في أفريقيا، لأنها توفر بديلا للمشاركة الغربية. ولكن يبدو من المرجح أن ما يرغب التقدميون في رؤيته هو أن يكون التغيير في أفريقيا مدفوعا وموجها بواسطة أفارقة، وليس بواسطة أشخاص ينتمون إلى خارج القارة. ولكن إذا كان هذا هو ما يريدون، فإن هذا يعني أن انتقادهم للمخلصين من ذوي البشرة البيضاء يرتد عليهم، لأنهم في الأغلب الأعم أغراب من غير الأفارقة.
لامي أسود البشرة، لكنه بريطاني أكمل تعليمه في كلية الحقوق بجامعة هارفارد. وكونه من ذوي البشرة السوداء لا يجعله متحدثا باسم الأفارقة الذين تحاول المؤسسات الخيرية مساعدتهم.
إن الفقر المدقع في مختلف أنحاء العالم آخذ في الانحسار، لكنه مستمر في الارتفاع في الدول الواقعة جنوب الصحراء الكبرى في أفريقيا، حيث يعيش الآن أكثر من نصف المتضررين به. بحلول عام 2030، يتوقع البنك الدولي أن يتركز ما يقرب من 90% من كل أولئك الذين يعيشون في فقر مدقع في الدول الواقعة جنوب الصحراء الكبرى في أفريقيا. صحيح أنه من الأفضل أن يحل الأفارقة مشكلة الفقر المدقع في أفريقيا، لكن هذا لا يحدث في الوقت الحالي.
إن الأفارقة الذين يعيشون في فقر مدقع هم الأقدر على اتخاذ القرار حول ما إذا كانوا يريدون رفض المساعدة على أساس هوية المانحين. وهناك من الأدلة ما يشير إلى القرار الذي قد يتخذونه في هذا الشأن. فعندما تقدم مؤسسة ضد الملاريا من المملكة المتحدة للناس في توجو ناموسيات الأسرة وتشرح لهم كيف يحمون أطفالهم من أمراض مميتة غالبا، فإنهم يقبلون الناموسيات ويستخدمونها.
على نحو مماثل، عندما تقدم مؤسسة GiveDirectlyلكل بالغ في إحدى قرى كينيا دخلا أساسيا يعادل 274 دولارا سنويا، وتخبرهم بأنهم سيحصلون على هذا الدخل، دون قيد أو شرط، لمدة 12 عاما، فإن القرويين لا يرفضون هذا العرض. وعندما تقدم مؤسسة Village Enterprise لمجموعات صغيرة في شرق أفريقيا رؤوس أموال بادئة وتوفر لهم التدريب والتوجيه لبدء أعمال تجارية صغيرة، فإنهم يلتحقون بالبرنامج بلهفة.
يبدو أن قِلة قليلة للغاية من المعوزين يهتمون بلون بشرة الأشخاص الذين يديرون المنظمات التي تساعدهم، أو ما أذا كانوا يعيشون في أفريقيا أو غيرها. وإذا كان الهدف مساعدة أولئك الذين يعيشون في فقر مدقع، فنحن في احتياج إلى كل المخلصين الذين يمكننا العثور عليهم.
ترجمة: مايسة كامل          Translated by: Maysa Kamel