O estratagema da Europa em relação à China
CAMBRIDGE – Mesmo no final de 2020, a União Europeia e a China anunciaram a conclusão de um Acordo Compreensivo de Investimento (CAI) entre os dois gigantes económicos. Este "será o acordo mais ambicioso que a China já concluiu com um país terceiro", vangloriava o anúncio oficial da Comissão Europeia.
O CAI dá às empresas europeias acesso aprimorado ao mercado chinês, retira (ou abranda) as exigências do governo chinês em matéria de empreendimentos conjuntos e transferência de tecnologia em alguns setores, e promete tratamento igual às empresas estatais e maior transparência regulamentar. Além disso, o governo chinês assumiu algumas obrigações no que diz respeito à sustentabilidade ambiental e aos direitos trabalhistas, especialmente ao concordar em fazer "esforços contínuos e sustentados" para ratificar a Convenção sobre Trabalho Forçado.
No papel, esta é uma vitória não só para a indústria europeia, mas também para os direitos humanos. Mas o acolhimento que o CAI tem recebido não é uniformemente positivo. A reação dos EUA variou entre o desapontamento e a hostilidade absoluta. Para os partidários de uma linha dura, incluindo funcionários do governo Trump, a decisão da Europa parecia uma cedência ao poder económico chinês e dá ao país uma importante vitória diplomática.
Mas muitos moderados, incluindo o conselheiro de segurança nacional designado pelo presidente eleito Joe Biden, também ficaram receosos. O novo governo Biden teria preferido apresentar uma frente unificada contra a China, fechando primeiro um acordo económico com a Europa.
Para outros, foi a aparente ingenuidade da UE nas promessas de direitos humanos da China que motivou o ressentimento. Guy Verhofstadt, ex-primeiro-ministro belga e membro do Parlamento Europeu, publicou no Twitter que "qualquer assinatura chinesa sobre direitos humanos não vale o papel onde está escrita".
O acordo entre a Europa e a China destaca uma questão fundamental da ordem mundial pós-pandemia: como é que as relações estratégicas e económicas entre grandes potências com procedimentos institucionais e políticos muito diferentes devem ser geridas? Em particular, as democracias podem permanecer fiéis aos seus valores ao mesmo tempo que participam no comércio e em investimentos com a China?
Subscribe to Project Syndicate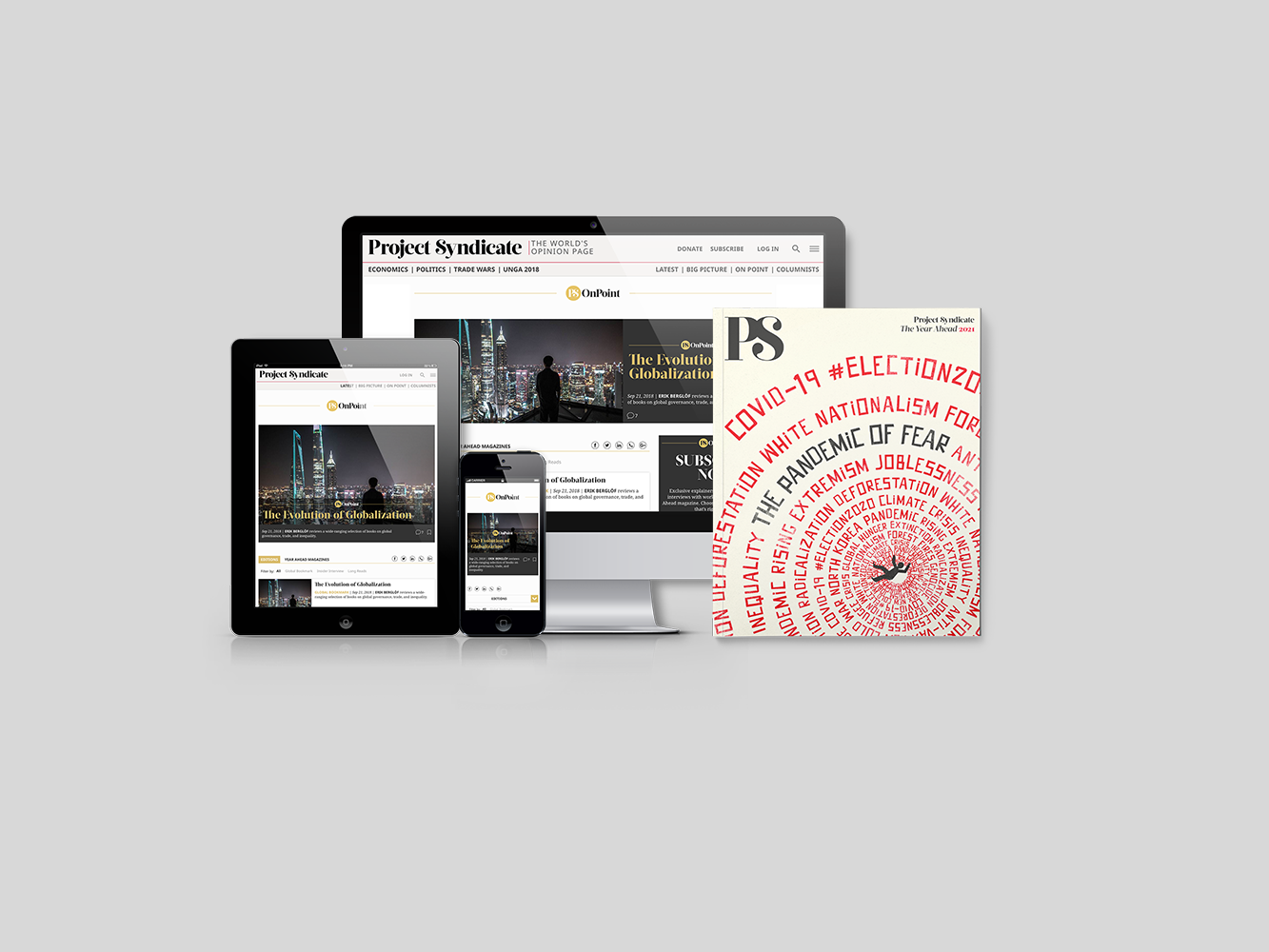 Subscribe to Project Syndicate
Enjoy unlimited access to the ideas and opinions of the world's leading thinkers, including weekly long reads, book reviews, and interviews; The Year Ahead annual print magazine; the complete PS archive; and more – All for less than $9 a month.
Para responder a esta pergunta, temos de reconhecer dois factos. Primeiro, é impossível imaginar uma dissociação significativa entre a economia chinesa e as economias do Ocidente que não induza uma catástrofe económica. Em segundo lugar, há pouco que os países ocidentais possam fazer, individual ou coletivamente, para reformular o modelo económico estatal da China ou o regime repressivo de direitos humanos e trabalhistas.
Os acordos comerciais e de investimento não podem transformar a China numa economia de mercado ao estilo ocidental ou torná-la uma democracia. A nossa maior esperança, então, é recorrer a um novo regime global que reconheça a diversidade dos cenários económicos e políticos sem prejudicar seriamente os ganhos do comércio e investimento internacional.
Nada disso implica que os países ocidentais devam colocar os direitos humanos ou as considerações políticas de lado quando envolverem a China na esfera económica. Significa simplesmente que os Estados Unidos e a Europa devem ir atrás de objetivos mais limitados, mais atingíveis e, em última análise, mais defensáveis.
Dois desses objetivos são primordiais. Primeiro: as regras de comércio e investimento devem garantir que as empresas e os consumidores ocidentais não sejam diretamente cúmplices dos abusos dos direitos humanos na China. Segundo: essas regras devem proteger os países democráticos contra as práticas chinesas que possam prejudicar as suas disposições institucionais internas sobre trabalho, ambiente, tecnologia e segurança nacional. O objetivo deve ser defender e proteger os próprios valores do Ocidente, em vez de exportá-los.
Portanto, a questão importante em relação ao CAI não é se a UE será capaz de alterar o sistema económico chinês ou melhorar os direitos humanos e o regime de trabalho da China. Mesmo que o tratamento dispensado à minoria uigur, de maioria muçulmana, melhore, a repressão aos dissidentes e à liberdade de expressão continuará. E mesmo que a China ratifique a Convenção do Trabalho Forçado e aplique as suas disposições – um assunto duvidoso – os líderes chineses não planeiam reconhecer os sindicatos independentes. A questão relevante é se a UE desistiu da sua liberdade de seguir políticas que limitem a cumplicidade nos abusos dos direitos humanos e laborais ou salvaguardem a segurança nacional europeia e as normas laborais.
A Comissão Europeia declarou que o CAI permite que a UE mantenha o seu "espaço político", especialmente em setores "sensíveis" como energia, infraestrutura, agricultura e serviços públicos. Nas restantes áreas, a UE já está bastante recetiva ao investimento chinês. Isso levanta a questão sobre o que é que o governo chinês acha que está a obter com o acordo.
A resposta parece ser que a China está a comprar um seguro contra futuras restrições na Europa. O contrato contém um esquema de arbitragem que permite às partes apresentarem queixas de violação umas contra às outras. Se as reuniões não resolverem o assunto, as disputas serão levadas a painéis de arbitragem com procedimentos específicos em conformidade. Embora a Comissão Europeia veja isso como um mecanismo para evitar que os chineses se desviem dos seus compromissos, também pode servir como um meio para o governo chinês desafiar as barreiras de entrada específicas contra as empresas chinesas.
Uma estrutura de resolução de disputas é essencial para qualquer pedido global viável. Mas e se, digamos, um país europeu quiser barrar uma empresa chinesa que trata mal os seus trabalhadores ou opera em Xinjiang? França já exige que as grandes empresas francesas cumpram os direitos humanos internacionais e as normas ambientais quando operam no estrangeiro.
O que acontecerá se os países europeus adotarem medidas mais duras para impedir que empresas chinesas com práticas trabalhistas ou ambientais problemáticas operem na UE? O mecanismo de arbitragem consideraria esses regulamentos compatíveis com o CAI? Da mesma forma, quanta deferência é que os painéis mostrarão às exceções ao acesso ao mercado com base em considerações de "segurança nacional"?
As respostas a essas perguntas não são claras. Muito dependerá do texto final do CAI e do grau com o qual os painéis de arbitragem escolhem dar prioridade ao acesso ao mercado em detrimento do "propósito público" autodescrito pelos países.
Em qualquer caso, nem o desejo dos EUA de estabelecerem uma frente única contra a China, nem a realidade de que o CAI não conseguirá criar uma China mais livre e mais orientada para o mercado são argumentos válidos contra o CAI e outros acordos comerciais e de investimento semelhantes. Não devemos julgar o CAI pelo facto de permitir ou não à Europa exportar o seu sistema e valores. Devemos julgar se permite que a Europa se mantenha fiel aos seus princípios.