Si se justifica la riqueza, también un impuesto a la riqueza
NUEVA YORK – La desigualdad económica pasó al primer lugar de la agenda política en muchos países, incluidos paradigmas del libre mercado como Estados Unidos y el Reino Unido. La cuestión está movilizando a la izquierda y causándole dolores de cabeza a la derecha, donde a la riqueza siempre se la vio como algo que hay que celebrar, no justificar.
Pero las concentraciones actuales de riqueza demandan justificación. En 2018, Forbes incluyó a tres milmillonarios en su lista de las diez personas más poderosas del mundo. Al lado de jefes de Estado como el presidente chino Xi Jinping, el presidente ruso Vladimir Putin, el presidente estadounidense Donald Trump y la canciller alemana Angela Merkel, hallamos no sólo al papa, sino al fundador de Amazon Jeff Bezos, al cofundador de Microsoft Bill Gates y al cofundador de Google Larry Page. Los tres deben su poder no a la posición pública o a la influencia espiritual sino a la riqueza privada.
En su carácter de precandidatos en la primaria demócrata para la elección presidencial de 2020 en Estados Unidos, el senador por Vermont Bernie Sanders y la senadora por Massachusetts Elizabeth Warren prometieron crear nuevos impuestos a los ultrarricos. La propuesta tributaria de Warren (un gravamen del 2% por cada dólar de patrimonio neto superior a 50 millones, y 6% para las fortunas superiores a mil millones) puso en guardia a los milmillonarios. Gates asegura que pagó en impuestos más que casi nadie (unos 10 000 millones de dólares). Y aunque dice que no tendría problemas si la cifra fuera el doble, cree que un impuesto mucho mayor pondría en riesgo el sistema de incentivos que, para empezar, lo alentó a él (y a otros) a invertir.
Por su parte, Michael Bloomberg, fundador del imperio periodístico Bloomberg, exalcalde de Nueva York y precandidato presidencial demócrata él también, sostiene que un impuesto a la riqueza puede ser inconstitucional, y que convertiría a Estados Unidos en algo similar a Venezuela. Y para no ser menos, el fundador y director ejecutivo de Facebook Mark Zuckerberg sugirió que darle al Estado el dinero de los milmillonarios en la forma de impuestos generaría peores resultados que dejarlo donde está, dando a entender que los ultrarricos saben mejor que los representantes electos del pueblo cómo hay que usar la recaudación tributaria.
Obsérvese la idea de derechos adquiridos que subyace a todas estas reacciones. La fortuna de cada uno de estos hombres, se nos dice, es propiedad suya; él se la ganó y a él le corresponde decidir cómo gastarla, sea en proyectos filantrópicos, impuestos o ninguna de las dos cosas. Los milmillonarios nos dicen que están dispuestos a pagar una cifra razonable en impuestos, pero que existe cierto nivel indefinido a partir del cual los incentivos a la innovación y a la inversión dejarán de funcionar. Parece que llegados a ese punto, los ultrarricos se declararán en huelga y todos los demás estaremos peor que antes.
Pero esta perspectiva no tiene en cuenta el hecho de que la riqueza acumulada es en gran medida un producto de la legislación, y por consiguiente del Estado y del pueblo que lo constituye. Como demuestra el economista Thomas Piketty en su libro de 2014 El capital en el siglo XXI, hoy la mayor parte de la fortuna de los ricos está en la forma de activos financieros, que no son sino una promesa legalmente protegida de recibir flujos de efectivo en el futuro. Elimínese la protección legal, y sólo queda una esperanza, no un activo seguro.
Subscribe now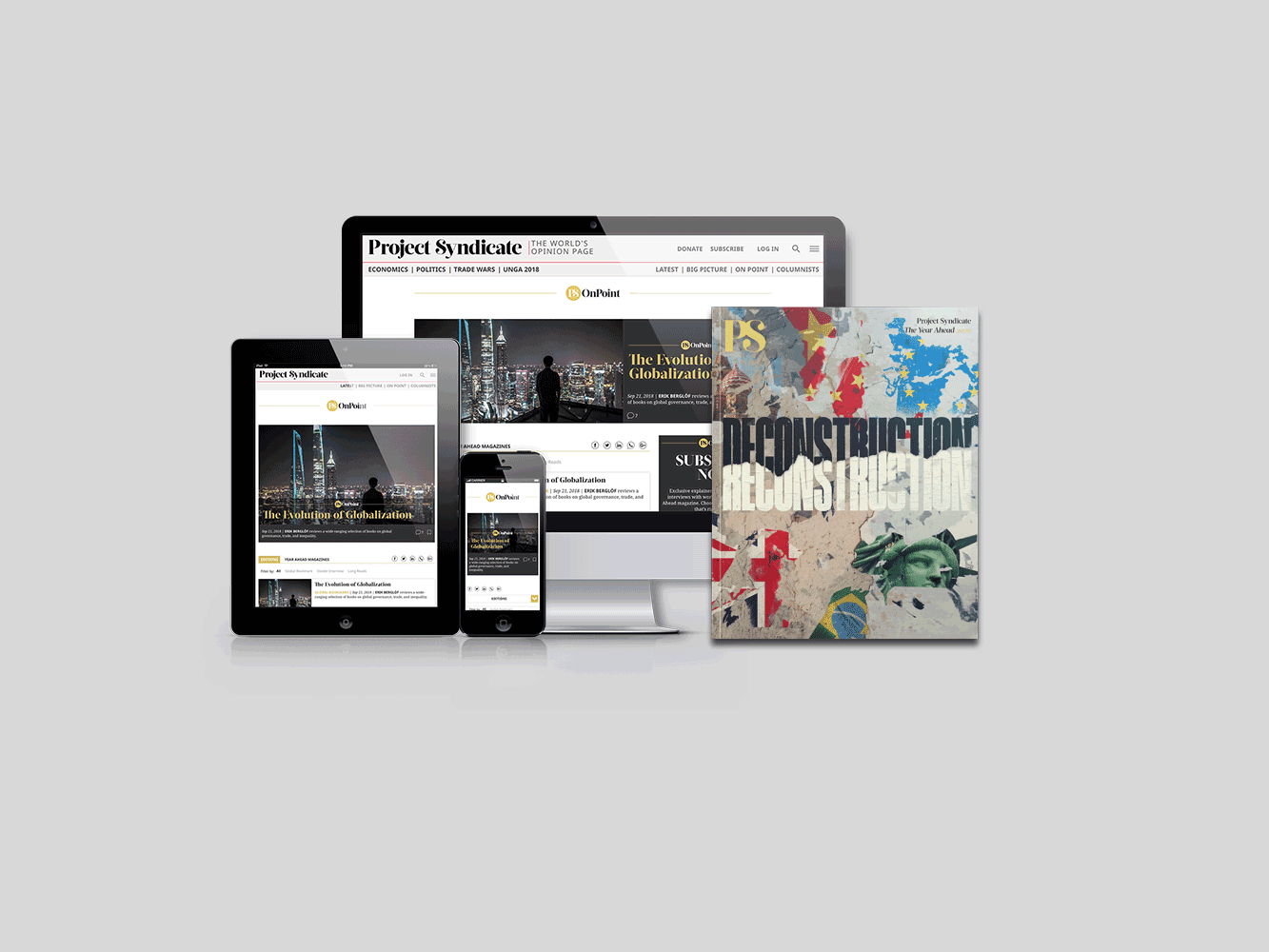 Subscribe now
Subscribe today and get unlimited access to OnPoint, the Big Picture, the PS archive of more than 14,000 commentaries, and our annual magazine, for less than $2 a week.
Además, los imperios privados encabezados por los milmillonarios actuales se organizan según la figura de corporación legalmente constituida, lo que los convierte en criaturas del derecho, no de la naturaleza. La forma corporativa blinda la riqueza personal de los fundadores y de otros accionistas contra posibles reclamos de los acreedores de la corporación. También facilita la diversificación de riesgo dentro de una empresa, al permitir la creación de grupos separados de activos, cada uno con un conjunto propio de acreedores que tienen vedado hacer reclamos respecto de otro grupo de activos, aun cuando la dirección de la empresa matriz los controla a todos.
A esto se le suma el hecho de que las acciones de una empresa se pueden usar para comprar otras empresas. Cuando Facebook adquirió WhatsApp, cubrió doce de los 16 000 millones de dólares del precio de compra con acciones propias, y sólo 4000 millones en efectivo. Y, como sucede con Facebook, el derecho de sociedades se puede usar para consolidar el control de los fundadores y de sus afiliados por medio de estructuras accionarias de dos niveles que les otorgan más votos que al resto de los accionistas, de modo que no han de temer elecciones ni ofertas hostiles de adquisición.
Finalmente, las empresas cuyos activos están en la forma de propiedad intelectual y otros intangibles tienden a ser todavía más dependientes de la ayuda de la ley. En 2018, el 84% de la capitalización de mercado de las empresas del índice S&P 500 correspondía a esos activos intangibles. Para convertir ideas, habilidades y conocimiento (que todos pueden compartir libremente) en derechos de propiedad exclusivos protegidos por el poder del Estado se necesita una intervención legal. Y en los últimos años, Microsoft y otras tecnológicas estadounidenses aumentaron considerablemente su poder para generar ganancias, promoviendo la aplicación mundial de normas de propiedad intelectual al estilo estadounidense por intermedio del mecanismo de la Organización Mundial del Comercio dedicado a los aspectos de los derechos de propiedad intelectual relacionados con el comercio (ADPIC).
Sin duda hay buenas razones para que los estados sancionen leyes que permitan a los agentes privados cosechar las recompensas derivadas de la organización de empresas y del desarrollo de nuevos productos y servicios. Pero digamos las cosas como son: un subsidio (legal) es un subsidio. Bezos, Bloomberg, Gates y Zuckerberg serán emprendedores muy inteligentes, pero también han obtenido enormes beneficios de la mano de legislaturas y tribunales en todo el mundo. Una mano que es más incierta que aquella otra invisible que inmortalizó Adam Smith, porque su vitalidad depende de una creencia general en el Estado de Derecho. Y es la erosión de esa creencia, no un impuesto, la mayor amenaza a la riqueza de los milmillonarios.
Traducción: Esteban Flamini