Wenn Reichtum gerechtfertigt ist, dann auch eine Reichensteuer
NEW YORK – In vielen Ländern hat es die wirtschaftliche Ungleichheit an die Spitze der politischen Agenda geschafft, darunter auch in Bastionen des freien Marktes wie den USA oder Großbritannien. Das Thema mobilisiert die Linke und verursacht der Rechten Kopfschmerzen, für die Reichtum seit langem schon keine Legitimation erfordert, sondern als Grund zum Feiern gilt.
Aber die heutigen Zusammenballungen von Reichtum verlangen tatsächlich nach Rechtfertigung. 2018 verzeichnete Forbes unter seinen zehn mächtigsten Menschen der Welt drei Milliardäre. Neben Staatschefs wie dem chinesischen Präsidenten Xi Jinping, dem russischen Präsidenten Wladimir Putin, dem US-Präsidenten Donald Trump und der deutschen Kanzlerin Angela Merkel findet man dort nicht nur den Papst, sondern auch den Amazon-Gründer Jeff Bezos, den Microsoft-Mitgründer Bill Gates und den Google-Mitgründer Larry Page. Alle drei verdanken ihre Macht keiner öffentlichen Position oder spirituellem Einfluss, sondern ihrem privaten Reichtum.
Als Mitbewerber bei den demokratischen Vorwahlen für die US-Präsidentschaftswahl von 2020 haben Senator Bernie Sanders aus Vermont und Senatorin Elizabeth Warren aus Massachusetts versprochen, neue Steuern für Superreiche einzuführen. Warrens Vorschlag einer Vermögenssteuer – einer Abgabe von 2% auf jeden Dollar über 50 Millionen, die bei Vermögen über einer Milliarde auf 6% anwächst – geht den Reichen gegen den Strich. Nach eigener Aussage hat Bill Gates bereits mehr Steuern gezahlt als jeder andere – etwa 10 Milliarden Dollar. Er fände es zwar in Ordnung, wenn diese Zahl auf 20 Milliarden steigen würde, aber er glaubt, eine viel höhere Steuer würde die Anreize bedrohen, aufgrund derer er – und andere – überhaupt erst angefangen hätten zu investieren.
Michael Bloomberg wiederum, der Gründer des Bloomberg-Nachrichtenimperiums, ehemaliger Bürgermeister von New York City und jetzt selbst einer der demokratischen Wettbewerber um die Präsidentschaft, argumentiert, eine Reichensteuer sei gegen die Verfassung, und sie werde die USA in ein Land wie Venezuela verwandeln. Und nicht zuletzt meint Facebook-Gründer und CEO Mark Zuckerberg, die Besteuerung des Vermögens von Milliardären sei schlechter, als alles so zu lassen, wie es ist. Er deutete an, die Superreichen wüssten besser als die von den Menschen gewählten Vertreter, wie Steuereinnahmen ausgegeben werden sollten.
Betrachten wir das Anspruchsdenken hinter diesen Reaktionen. Jede Milliarde eines dieser Männer, so hören wir, gehöre ihm: Er hat das Geld verdient und sollte daher auch entscheiden können, wie er es ausgibt – sei es für wohltätige Zwecke, Steuern oder keins von beiden. Die Milliardäre sagen uns, sie seien bereit, einen fairen Anteil Steuern zu zahlen, aber es gäbe eine Art undefinierte Grenze, wo die Anreize, zu investieren und innovativ zu sein, ins Gegenteil umschlagen. An diesem Punkt beginnen die Ultrareichen offensichtlich zu streiken und den Rest von uns hängen zu lassen.
Aber diese Sichtweise ignoriert die Tatsache, dass angehäufter Reichtum größtenteils ein Produkt von Gesetzen und damit des Staates und der Menschen ist, die sie eingeführt haben. Wie der Ökonom Thomas Piketty 2014 in seinem Buch Das Kapital im 21. Jahrhundert gezeigt hat, halten die Reichen den größten Teil ihres Geldes in Finanzanlagen, die lediglich gesetzlich geschützte Versprechen auf zukünftige Geldflüsse sind. Nimmt man die rechtliche Durchsetzbarkeit weg, bleiben keine sicheren Anlagen, sondern lediglich Hoffnungen übrig.
Subscribe now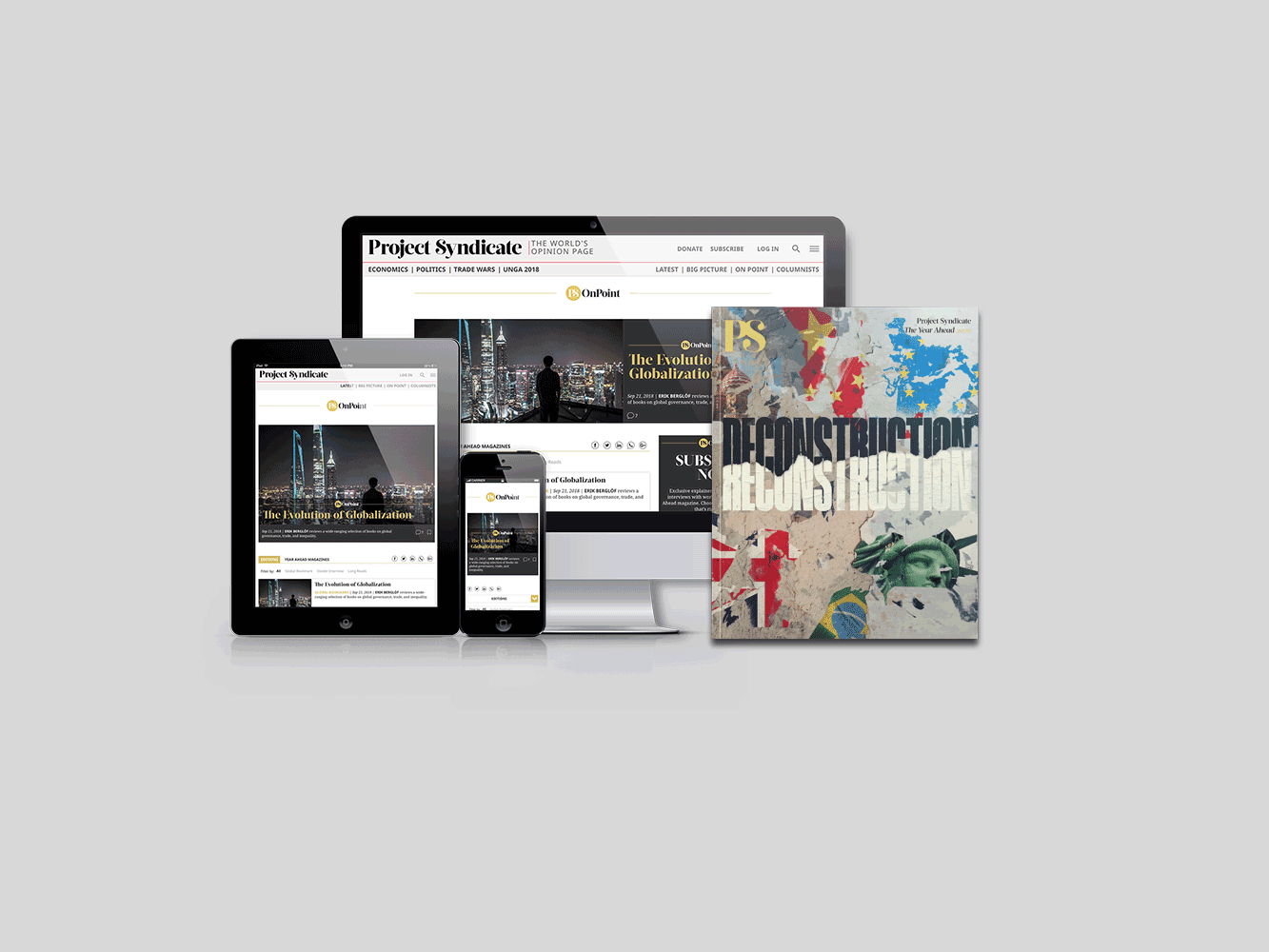 Subscribe now
Subscribe today and get unlimited access to OnPoint, the Big Picture, the PS archive of more than 14,000 commentaries, and our annual magazine, for less than $2 a week.
Darüber hinaus sind die privaten Königreiche, die den heutigen Milliardären gehören, als rechtlich registrierte Konzerne organisiert, die sie zu Schöpfungen des Gesetzes machen und nicht der Natur. Die Konzernstruktur schützt den persönlichen Reichtum der Gründer und anderer Aktionäre vor den Gläubigern. Außerdem fördert sie die Diversifizierung der Risiken innerhalb eines Unternehmens, indem sie getrennte Vermögensbereiche mit jeweils eigenen Kreditgebern ermöglicht, die von Forderungen gegen andere Bereiche ausgeschlossen werden, obwohl diese alle vom Management des Mutterunternehmens kontrolliert werden.
Darüber hinaus können die eigenen Aktien des Konzerns als Währung für die Übernahme anderer Unternehmen dienen. Als Facebook WhatsApp kaufte, zahlte es 12 Milliarden Dollar des Kaufpreises von 16 Milliarden mit eigenen Aktien und nur 4 Milliarden in bar. Und auch bei Facebook kann das Konzernrecht dazu verwendet werden, die Kontrolle durch die Gründer und ihre Verbündeten durch eine Zwei-Klassen-Aktienstruktur zu zementieren, die ihnen mehr Stimmrechte zugesteht als allen anderen. Daher müssen sie keine Abstimmungen oder Übernahmen fürchten.
Und schließlich verlassen sich Unternehmen, deren Vermögenswerte in Form intellektuellen Eigentums oder anderer immaterieller Werte vorliegen, häufig sogar noch stärker auf die helfende Hand des Gesetzes. 2018 bestand 84% der Marktkapitalisierung des S&P 500 aus solchen immateriellen Vermögenswerten. Um Ideen, Fähigkeiten und Wissen – die frei sind, von allen geteilt zu werden – in exklusive Eigentumsrechte zu verwandeln, die durch die volle Macht des Gesetzes geschützt sind, ist ein rechtlicher Eingriff nötig. Und in den letzten Jahren haben Microsoft und andere US-Technologieunternehmen ihre Ertragskraft erheblich gesteigert, indem sie über die Handelsbezogenen Aspekte Intellektueller Eigentumsrechte (TRIPS, Trade-Related Aspects of Intellectual Property Rights) der Welthandelsorganisation weltweit Regeln für intellektuelles Eigentum nach US-Vorbild durchgesetzt haben.
Natürlich gibt es für die Staaten gute Gründe, Gesetze einzuführen, die es Privatpersonen ermöglichen, die Früchte der Gründung von Unternehmen und der Entwicklung neuer Produkte und Dienstleistungen zu ernten. Aber nennen wir die Dinge beim Namen und (gesetzliche) Subventionen Subventionen. Bezos, Bloomberg, Gates und Zuckerberg mögen zwar geschickte Unternehmer sein, aber sie haben auch massiv von der helfenden Hand der Gesetzgebung und der Gerichte in aller Welt profitiert. Diese Hand ist unsicherer als die berühmte unsichtbare Hand von Adam Smith, da ihre Vitalität von einem allgemein geteilten Glauben an die Rechtsstaatlichkeit abhängt. Die größte Bedrohung für den Reichtum der Milliardäre ist keine Steuer, sondern der Verfall dieses Glaubens.
Aus dem Englischen von Harald Eckhoff