Nepřeceňujme zotavení po COVID-19
WASHINGTON – Světová ekonomika se zvedla z hlubin prvotního propadu v důsledku COVID-19. Zotavení je však vlažné, nerovnoměrné a křehké – a pravděpodobně to tak v dohledné budoucnosti zůstane.
Začněme dobrými zprávami. Světový obchod se zbožím zaznamenal silný vzestup, který odpovídá náznakům oživení zbožní poptávky domácností v mnoha ekonomikách, byť omezení v oblasti veřejného zdraví a obavy spotřebitelů dál srážejí poptávku po službách.
Finanční trhy se navíc drží překvapivě dobře a akciové trhy v mnoha zemích se dostaly zpět na úroveň před pandemií, nebo ji dokonce překonaly. Navzdory téměř nulovým úrokovým sazbám se bankovní a finanční soustavy zdají do značné míry stabilní. A spotřebitelská a průmyslová poptávka zvyšují ceny komodit, přičemž jisté zotavení zaznamenaly i ceny ropy.
Jak ovšem ukazuje nejnovější aktualizace Trasovacích indexů pro globální ekonomické zotavení (TIGER) Brookingsova institutu a Financial Times, řada ekonomik zažívá v podstatě nulový růst, nebo dokonce kontrakci. Vzhledem k tomu, že se vyčerpala důvěra soukromého sektoru a že souboj o zkrocení viru zdaleka není u konce, rizika značného a dlouhodobého zjizvení ekonomiky se zvyšují.
[Tabulka 1]
To platí i v ekonomikách, které se navrátily k růstu, jako jsou Spojené státy. V některých ohledech se zdá, že USA jsou z nejhoršího venku. Průmyslová činnost a trh práce získaly zpět půdu pod nohama. Míra nezaměstnanosti klesá a zaměstnanost se zvyšuje.
Subscribe to Project Syndicate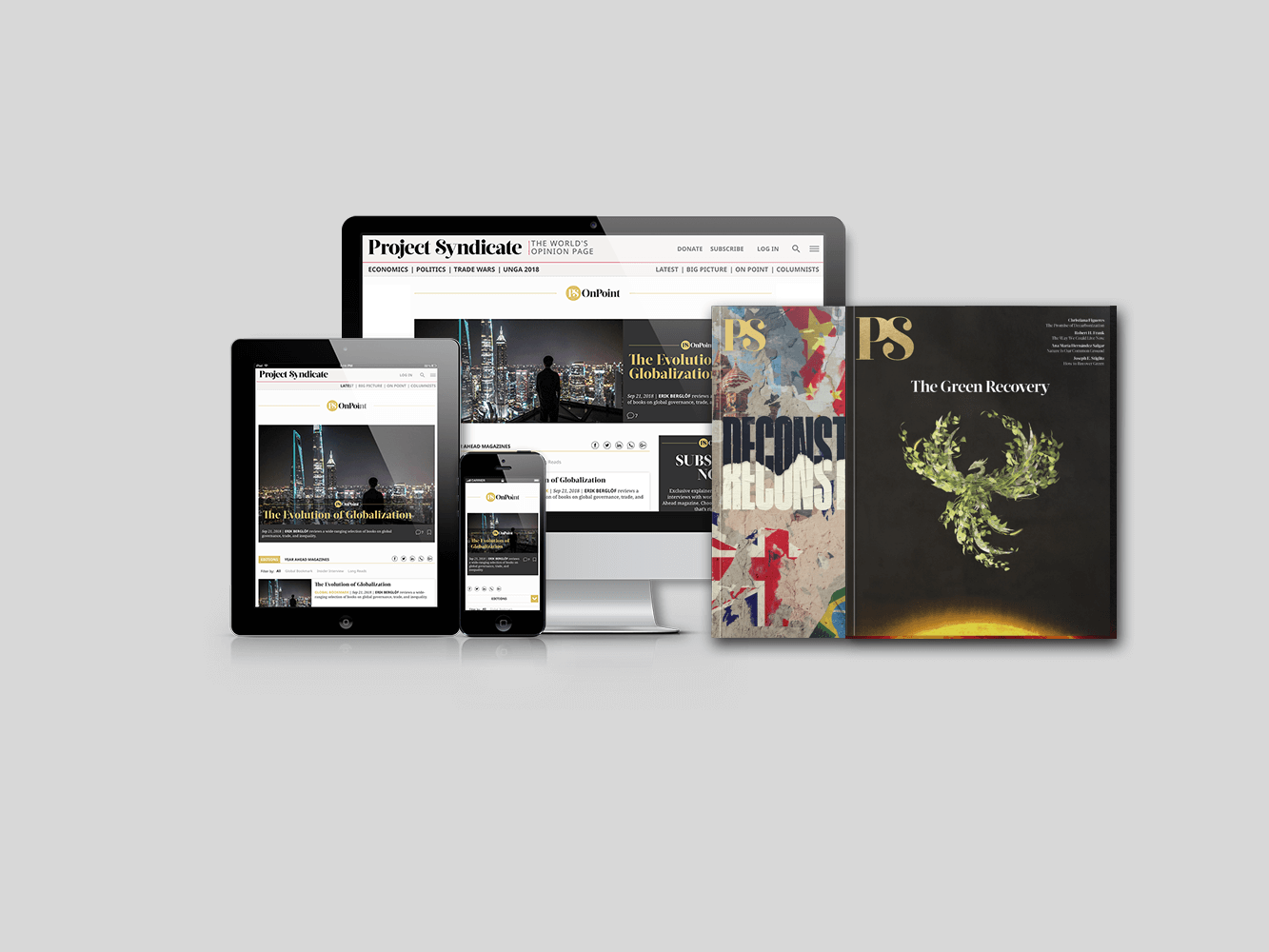 Subscribe to Project Syndicate
Enjoy unlimited access to the ideas and opinions of the world's leading thinkers, including weekly long reads, book reviews, and interviews; The Year Ahead annual print magazine; The Green Recovery special-edition print magazine; the complete PS archive; and more – All for less than $9 a month.
Nezaměstnanost však zůstává podstatně vyšší a zaměstnanost podstatně nižší než před pandemií. Vzestup dlouhodobé nezaměstnanosti v kombinaci s pokračujícími disrupcemi v sektoru služeb věstí složitou cestu k robustnějšímu a trvale udržitelnému zotavení.
Situaci nenahrává ani skutečnost, že fiskálně stimulační opatření se do značné míry vyčerpala a jednání o novém záchranném balíku opakovaně ztroskotávají. Disponibilní příjem domácností klesl, a růst soukromé spotřeby v důsledku toho oslabil. Nadále se snižují i firemní investice – ani tento trend nevěstí pro trvale udržitelný růst nic dobrého.
Dokonce i akciové trhy, které během roku zažily prudké zotavení, jako by si dávaly pauzu. To může odrážet obavy ze strategie potírání viru (či z jeho absence), kterou zvolila administrativa amerického prezidenta Donalda Trumpa. Zvýšená politická nejistota před listopadovými prezidentskými volbami bude každopádně držet spotřebitelskou a firemní důvěru v útlumu.
Eurozóna je v ještě horším stavu. Nejenže pandemie zdecimovala krátkodobý růst; zároveň přichází deflace, která zvyšuje riziko hlubokého a vleklého poklesu. Výroba v Německu i jinde se sice zotavila, avšak pozitivní efekty více než vymazává trvalý pokles služeb zesílený pokračujícími restrikcemi v oblasti veřejného zdraví.
Naproti tomu ve Velké Británii zažívá sektor služeb oživení. Kombinace chaotické politiky lockdownu a dalekosáhlých nejistot kolem brexitu nicméně přispívá k trvalé hospodářské kontrakci. Na opačném konci světa se zatím i Japonsko nachází ve vážných hospodářských potížích, ačkoliv se dosud vyhýbá opětovnému sklouznutí do deflace.
Ani většina ekonomik s rozvíjejícími se trhy si nevede dobře. Indie zažívá prudké zpomalení ekonomické činnosti, kterou by mohly zhoršovat zničující přírůstky případů COVID-19, způsobené rozvolněním karanténních opatření. Vláda sice protlačila určité reformy v oblasti zemědělství a trhu práce, avšak bankovní soustava svázaná špatnými úvěry zůstává silnou brzdou růstu.
Brazílie a Rusko si vedou jen o málo lépe. Obě země vykázaly značnou hospodářskou kontrakci a disponují malým počtem politických pák k oživení růstu.
Jednou ze zemí zažívajících silné zotavení je Čína, kde především díky zjevně úspěšné snaze dostat virus pod kontrolu došlo k opětovnému vzestupu průmyslové výroby a služeb. Maloobchodní prodej a investice do výrobního sektoru se rovněž zotavily. Hospodářský výkon země je dnes podle mnoha ukazatelů silnější než před pandemií.
[Tabulka 2]
Na rozdíl od situace bezprostředně po globální finanční krizi v roce 2008 však silný výkon Číny pravděpodobně příliš nepodpoří zbytek světové ekonomiky, mimo jiné i kvůli rostoucímu tlaku na deglobalizaci. Nedávno představená čínská "strategie dvojí cirkulace" – podle níž se bude dlouhodobý rozvoj země stále více opírat o domácí cyklus výroby, distribuce a spotřeby – tento trend ještě zesílí.
A aby toho nebylo málo, centrální banky dnes mají mnohem menší palebnou sílu než po krizi v roce 2008. Jistě, hlavní centrální banky vytáhly po započetí krize kolem COVID-19 veškeré politické nástroje a zahájily bezpříkladnou měnovou expanzi, aby podpořily ekonomickou činnost a v některých případech také odrazily deflaci. Některé z nich – nejvýznamněji americký Federální rezervní systém – dokonce upravily rámce své politiky, aby daly najevo, že budou tolerovat vyšší inflaci. Centrální banky menších rozvinutých ekonomik, jako jsou Austrálie a Nový Zéland, i některých rozvíjejících se ekonomik, jako je Indie, se zároveň uchýlily k nekonvenčním opatřením.
Limity měnové politiky jako nástroje k podpoře růstu jsou však stále patrnější. Rozsáhlé nákupy firemních a vládních dluhopisů v kombinaci s přímým financováním firem přitom generují závažná rizika – v neposlední řadě pro nezávislost centrálních bank.
Vzhledem k tomuto pozadí mají vlády jen jedno dobré řešení: další agresivní fiskální stimul, ideálně v podobě dobře cílených vládních výdajů, které by mohly podnítit soukromé investice. Ať už zvýšení veřejného dluhu vyvolá jakákoliv rizika, ta se stále nebudou moci rovnat – zejména v dnešním prostředí nízkých úrokových sazeb – dlouhodobé ekonomické strázni, jíž budou čelit země bez takového stimulu.
Mají-li však být fiskální opatření účinná, musí je doplnit soudržné strategie omezování šíření viru, které umožní, aby se ekonomika věrohodně a bezpečně znovuotevřela. Bez takových opatření zůstanou poptávka i důvěra potlačené a globální růst se bude ještě dlouho zadrhávat.
S psaním tohoto článku pomáhali Darren Chang a Ethan Wu, studenti Cornellovy univerzity.
Z angličtiny přeložil Jiří Kobělka