La creación de una Comisión Europea "geopolítica"
BERLÍN – El 1 de diciembre, Ursula von der Leyen finalmente asumirá como presidente de la Comisión Europea. Ha prometido liderar una comisión que evitará un escenario en el cual, como advirtió recientemente el presidente francés, Emmanuel Macron, Europa podría "desaparecer geopolíticamente" en medio de una escalada en la rivalidad sino-norteamericana.
Sin duda, la Unión Europea tiene el mercado más grande del mundo, el segundo gasto en defensa más alto (después de Estados Unidos), 55.000 diplomáticos y el mayor presupuesto de asistencia para el desarrollo del mundo. Pero estas fortalezas están limitadas por la fragmentación del poder europeo entre y al interior de los estados miembro y las instituciones de la UE. Si bien China y Estados Unidos son adeptos a integrar la geopolítica con sus intereses económicos, la UE tercamente actúa como si se tratara de agendas separadas.
Si Von der Leyen pretende construir una "comisión geopolítica" efectiva, necesitará pasar siete grandes pruebas. La primera será generar unidad detrás del Trato Verde Europeo que promueve y que ha convertido en una de sus prioridades centrales. El interrogante no es sólo si puede liderar una respuesta europea efectiva al cambio climático, sino si puede impedir que la cuestión se convierta en otro frente en la guerra cultural entre los estados miembro occidentales de la UE y el conjunto de estados en Europa central y del este.
Los votantes en la República Checa, Polonia y Eslovaquia son ambivalentes respecto de si hay que ocuparse o no del cambio climático. Si la Comisión de Von der Leyen no toma medidas para sumar a estas poblaciones, el Trato Verde Europeo podría repetir la política de las crisis del euro y de los refugiados, cuando electorados marginales de la UE se sintieron relegados por actores más poderosos en el núcleo de la UE (muchos de los cuales estaban claramente convencidos de su propia superioridad moral).
Segundo, la Comisión de Von der Leyen tendrá que estar abierta a potenciales contramedidas contra la utilización del dólar como arma por parte de Estados Unidos. Desde que el presidente norteamericano, Donald Trump, se retiró del acuerdo nuclear iraní, su administración ha venido decidiendo efectivamente con quién pueden comerciar los europeos, amenazando con sanciones secundarias contra cualquier compañía que haga negocios con Irán. El desafío para una comisión geopolítica, entonces, consiste en identificar áreas en las que las empresas estadounidenses sean asimétricamente dependientes de Europa, y donde las sanciones europeas (o la simple amenaza de sanciones) se puedan implementar con un efecto máximo. Esta estrategia ya ha resultado efectiva en la confrontación por los aranceles a los autos.
Tercero, la Comisión de Von der Leyen tendrá que ocuparse de la cuestión de la defensa europea. Existen tres campos discernibles. El primero incluye a los franceses, que quieren alcanzar una autonomía estratégica europea y terminar con la dependencia del bloque de Estados Unidos. El segundo campo, epitomizado por Polonia, favorece un "sometimiento estratégico" y quiere redoblar la apuesta en la relación transatlántica comprando más equipamientos estadounidenses y estableciendo "Fort Trumps" para mantener a Estados Unidos comprometido con el continente. El tercero, representado por Alemania, defiende una "paciencia estratégica", basada en la esperanza de que un eventual alejamiento de Trump permita regresar a la normalidad. La única manera de reconciliar estas opiniones es fortaleciendo los aportes de Europa a la OTAN, de manera que se la considere un mejor socio para Estados Unidos.  
Subscribe now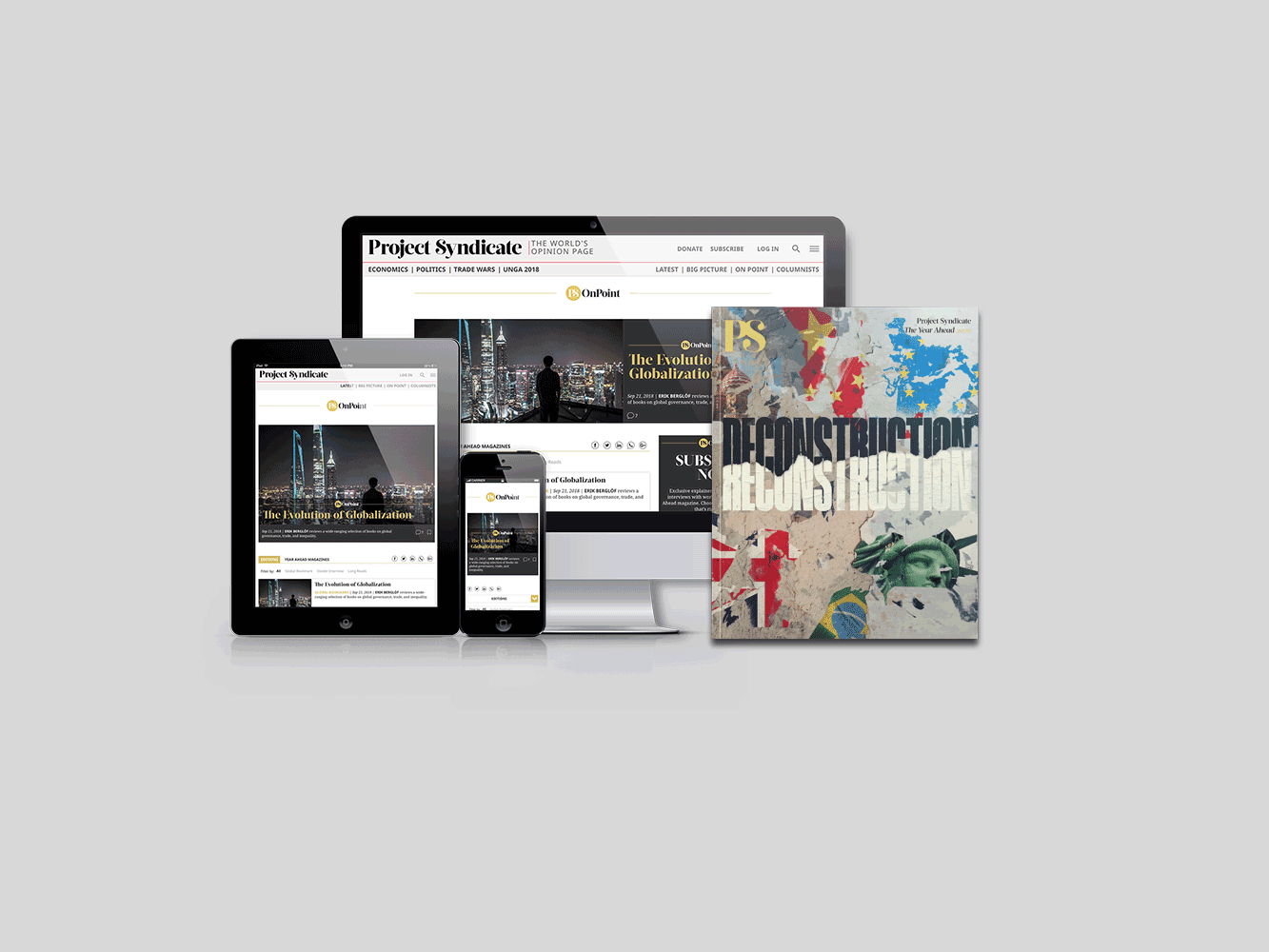 Subscribe now
Subscribe today and get unlimited access to OnPoint, the Big Picture, the PS archive of more than 14,000 commentaries, and our annual magazine, for less than $2 a week.
Cuarto, la Comisión de Von der Leyen debe reconsiderar la política de competencia de la UE, que actualmente se centra en la ayuda estatal y otras prácticas injustas en el interior de Europa, ignorando la competencia injusta del exterior. Quinto, y en relación con esto, la nueva Comisión tendrá que desarrollar un mecanismo de chequeo de las inversiones extranjeras que proteja a sectores sensibles y compense a los estados miembro de la UE a los que se les exige rechazar capital extranjero. Además de establecer procedimientos de chequeo comunes, la UE debería empoderar a la Comisión para vetar las inversiones extranjeras por cuestiones de seguridad, mientras que el Consejo Europeo retiene la última palabra (a través de una votación mayoritaria calificada).
Sexto, la Comisión de Von der Leyen necesitará desarrollar una agencia europea de defensa cibernética que merezca ese nombre. Específicamente, los nuevos líderes de la UE deberían transformar la ENISA (Agencia Europea de Seguridad de las Redes) en una institución bien provista de personal y bien financiada con equipos centralizados de respuesta ante emergencias informáticas (CERTs), escuadrones forenses cibernéticos y representantes legislativos que exijan protocolos de seguridad más sólidos en todo el bloque. 
Finalmente, Von der Leyen tendrá la tarea de reposicionar al Banco Europeo de Inversiones y al Banco Europeo para la Reconstrucción y el Desarrollo como contrapesos creíbles para la iniciativa "Un cinturón, una ruta" de China. Hasta ahora, la UE no ha adoptado un enfoque estratégico para reformular la arquitectura financiera global, y su respuesta a las actividades de inversión y desarrollo globales de China ha sido tímida, en el mejor de los casos. Darles al BEI y al BERD la misión global de financiar proyectos fuera de Europa ayudaría a revertir esta deficiencia. Es más, permitiría a Europa rescatar a países que enfrentan crisis fiscales o financieras en el caso de que Estados Unidos o China aten las manos del Fondo Monetario Internacional u otras instituciones.
Cada una de estas siete pruebas es en un área en la que la UE potencialmente podría convertirse en un actor global clave, capaz de competir con otras grandes potencias. Pero cada desafío exigirá una unidad genuina entre los europeos, en la que las instituciones de la UE y los gobiernos de los estados miembro trabajen juntos, sin contratiempos.
En lugar de lidiar con estas cuestiones paso a paso, Von der Leyen debería buscar un gran acuerdo que le dé sentido y forma reales a los próximos cinco años de políticas de la UE. Entre otras cosas, eso exigirá un pensamiento creativo sobre el próximo marco presupuestario de siete años, que debería utilizarse para reunir los recursos que Europa necesita para establecerse como un actor global, y promover medidas innovadoras como bonos verdes, tributación digital y tarifación del carbono. Recién entonces la "comisión geopolítica" será un punto de inflexión y no una frase con gancho.