Trumpova severoamerická šaráda o volném obchodu
WASHINGTON, DC – Když byla ohlášena Dohoda Spojené státy – Mexiko – Kanada (USMCA), na celém světě si mnozí oddechli. Dohoda nahrazující Severoamerickou dohodu o volném obchodu (NAFTA) znamenala, že je odvrácena naprostá katastrofa. Vypovězení NAFTA bez náhrady by bylo tak nákladné, že se od počátku jednalo o vzdálenou eventualitu, zcela vyloučené to však nebylo.
Přesto nelze říct nic lepšího, než že nedojde na nejhorší. Byly zamítnuty či výrazně oslabeny dva z nejškodlivějších amerických návrhů. Zaprvé, namísto ujednání o vypršení účinnosti, které by si vynutilo opětovné vyjednávání každých pět let, se strany dohodly na 16tileté účinnosti a revizi úmluvy každých šest let. Jelikož harmonogram prodlužování účinnosti po pěti letech by vytvořil obrovskou nejistotu pro firmy i vlády, je třeba 16tiletou výminku přivítat. Teprve se ovšem uvidí, co přinese přezkum po šesti letech.
Zadruhé, podařilo se zachránit, byť v rozředěné podobě, mechanismus k řešení sporů vetknutý do "Kapitoly 19", jejž Trumpova administrativa chtěla odstřelit. Toto ustanovení bude poskytovat určitý nárazník – konkrétně Kanadě – proti antidumpingovým clům a jiným ochranářským opatřením. Z dalších, drobných změn v rámci USMCA oproti NAFTA byla většina dohodnuta už během vyjednávání o Transpacifickém partnerství, od něhož americký prezident Donald Trump po nástupu do funkce ustoupil.
Na USMCA je tedy celkem málo hodného doporučení. Zřetelně to lze vidět na tom, že hlavním tahákem dohody podle Trumpovy administrativy je ústupek Kanady, že dalšímu vývozu z USA otevře asi 3,6 % ze svého mlékárenského trhu v hodnotě 16,3 miliardy dolarů. Spojené státy na oplátku souhlasily, že budou z Kanady dovážet víc arašídů a cukru, takže možná klesne import z jiných zemí. Americká cla z dovozu oceli a hliníku z Mexika a Kanady přitom zůstanou zachována.
Američtí vyjednavači se v celém procesu zaměřili zejména na automobilový průmysl. USMCA mimo jiné omezí počet vozidel, která lze importovat do USA, což ve výsledku otevírá dveře řízenému obchodu. Zatím není jasné, jak se budou dovozní kvóty přidělovat; téměř každý systém přidělování kvót bude ale upřednostňováním zavedených firem oproti nováčkům potlačovat konkurenci a novátorství.
Trumpovými deklarovanými cíli při vyjednávání o změně NAFTA – je-li "vyjednávání" správné slovo tam, kde hrubián napadá své menší sousedy, dokud nepřistoupí na jeho požadavky – bylo snížit americké bilaterální schodky obchodu s Kanadou a Mexikem a "dostat zpátky domů slušná pracovní místa". Měřeno těmito kritérii je nová dohoda velkolepý nezdar. Jak ví každý ekonom, deficit u zboží a služeb je makroekonomický jev odrážející domácí výdaje a úspory země. Chtějí-li USA ztenčit celkový schodek, musí buď snížit výdaje, anebo zvýšit úspory. V USMCA není nic, co by to zajistilo.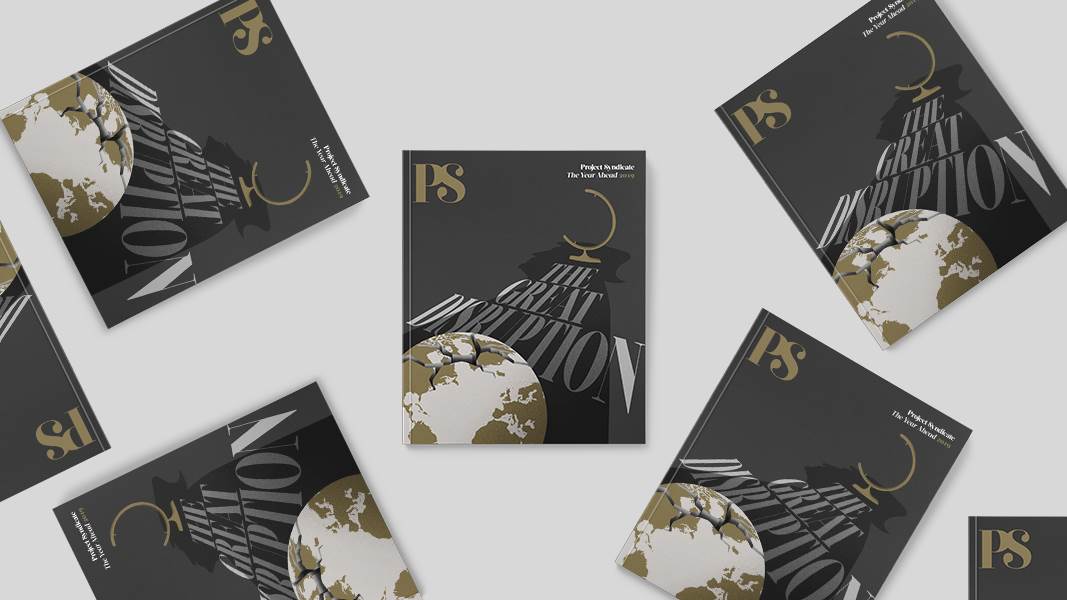 The Year Ahead 2019
Featuring commentaries by Joseph Stiglitz, Sri Mulyani Indrawati, Angus Deaton, Célestin Monga, Jean-Claude Juncker, and other leading thinkers. Now available for pre-order.
Nadto dohoda pravděpodobně víc pracovních míst v USA zničí než vytvoří. Nové kritérium pravidel původu zboží, které vyžaduje, aby 75 % dovážených vozidel bylo vyrobeno v Severní Americe (v NAFTA se jednalo o 62,5 %), patrně sníží zaměstnanost, neboť zvýší výrobní náklady. Totéž platí pro ustanovení požadující, aby 40-45 % hodnoty vozidla do roku 2023 vytvářeli dělníci vydělávající minimálně 16 dolarů za hodinu – což je sazba vysoko nad výdělky, jaké mohou mexičtí automobiloví zaměstnanci očekávat.
Ovšemže mexičtí producenti se zřejmě rozhodnou raději nést náklady 2,5% amerického cla na dovážená vozidla než plnit požadavky na původ zboží či mzdy (odtud nutnost dovozních kvót). Každopádně však obě opatření plošně sníží konkurenční schopnost severoamerických producentů. Automobilky v Asii a Evropě jsou nejspíš při vyhlídce na zvýšení odbytu u vytržení. Ve třetích zemích, ba možná že i na samotném trhu v USA právě získali nad severoamerickými výrobci výhodu.
Co se týče zahraničních automobilek působících v USA, veškerá zařízení produkující vstupy určené pro zahraniční trhy se téměř jistě přesunou jinam. Toto stěhování, společně s vyšší cenou aut v USA, dál sníží celkovou produkci vozů v USA, a tedy zaměstnanost v automobilovém průmyslu. I kdyby ovšem američtí výrobci dílů produkci rozšiřovali, měli by tendenci raději co nejvíc automatizovat než přijímat další zaměstnance.
Jeden z hlavních přínosů NAFTA byl v tom, že vytvářela prostor pro integrované dodavatelské řetězce napříč Severní Amerikou. Americké automobilky získaly přístup k dílům náročným na pracovní síly za nižší cenu z Mexika; mexičtí výrobci zase získali přístup k lacinějším kapitálově náročným dílům z USA. Ve výsledku severoamerický automobilový průmysl mezinárodně zlepšil své konkurenční postavení. USMCA efektivní dodavatelské řetězce vzniklé za NAFTA nezničí, ale zvýší jim náklady, a tedy podetne tuto výhodu.
V krátkodobém výhledu USMCA příliš mnoho nezmění. Viděno dlouhodobě však nejspíš sníží zaměstnanost v USA, ztenčí podíl Severní Ameriky na globálním automobilovém trhu a podkope důvěryhodnost Ameriky v oblasti mezinárodního obchodu – a přitom nikterak nesníží schodek běžného účtu USA.
Celkově tedy existuje dobrý důvod domnívat se, že Trumpem vyjednaná změna napáchala závažné škody. Vůbec nejdůležitější je to, že ostatní vlády si teď budou muset klást otázku, proč by měly vyjednávat se zemí, která uzavřené dohody po libosti cupuje. Do roku 2017 byly USA globálním lídrem v oblasti liberalizace obchodu; to už neplatí. I kdyby nátlak na přátele a spojence, aby zasedli k vyjednávacímu stolu, skutečně prospěl americkému obchodu, za ztrátu měkké moci USA by to ani tak nestálo.
Z angličtiny přeložil David Daduč