Nuestra responsabilidad con los migrantes climáticos
RIPTON, VERMONT – El pasado mes de noviembre, cuando llegaba a su fin la temporada de huracanes del Atlántico más activa de la historia, las dos últimas grandes tormentas –Eta e Iota- arrasaron América Central. Un periodista del Washington Post que estaba cubriendo sus consecuencias entrevistó a una mujer hondureña de nombre Blanca Costa, que se estaba protegiendo debajo de un puente de la autopista. La mujer mantenía a sus tres hijas trabajando como recolectora de residuos y tenía tres caballos para arrastrar su carro de basura. Sólo que los caballos se habían ahogado. "Voy a tener que seguir a pie ahora", dijo Costa, 40, una de alrededor de 100 personas que buscaba refugio debajo del puente. "Pero será más difícil".
Las tormentas causaron un inmenso daño en América Central. Según las primeras estimaciones, el impacto económico en Honduras equivalía al 40% del PIB del país. De modo que no debería sorprender a nadie que mucha gente de la región ahora se esté desplazando.
Cuando atacan desastres generados por el clima, la gran mayoría de las personas no necesitan ni quieren irse lejos. Si una sequía deja a una granja en la ruina, los trabajadores normalmente buscan nuevos empleos lo más cerca posible de sus casas. Cuando el tiempo extremo destruye hogares, la gente busca un escape temporario, no una reubicación permanente. Pero a medida que los eventos climáticos adversos se vuelvan más extremos –cosa que sucederá-, la gente necesitará trasladarse más lejos por más tiempo.
Por supuesto, es absolutamente injusto que los hondureños sean tan poco responsables de la crisis climática como para que hoy les esté infligiendo un costo tan alto allí. Alguien que recoge basura con un carro arrastrado por caballos no genera muchas emisiones de dióxido de carbono, a diferencia de alguien en Estados Unidos que conduce una SUV Bronco de Ford de 310 caballos de fuerza.
Por lo tanto, desde un punto de vista moral, Estados Unidos debería determinar cuáles son sus responsabilidades con los migrantes climáticos de Centroamérica. Y, si cruzan fronteras internacionales o no, debería ser una política de Estados Unidos garantizar que sus viajes sean lo más seguros y humanos posibles.
De manera que, si la principal prioridad es limitar los aumentos de temperatura para que los desastres climáticos obliguen a menos personas a abandonar sus hogares, la segunda prioridad es manejar el trauma de una migración involuntaria. Les guste o no a los gobiernos, millones de personas globalmente ya están recurriendo a la migración para lidiar con la crisis climática. Estados Unidos en particular debe responder con algo más que muros, jaulas o la dura advertencia pronunciada por la administración del presidente Joe Biden a los centroamericanos: "No vengan".
Subscribe to Project Syndicate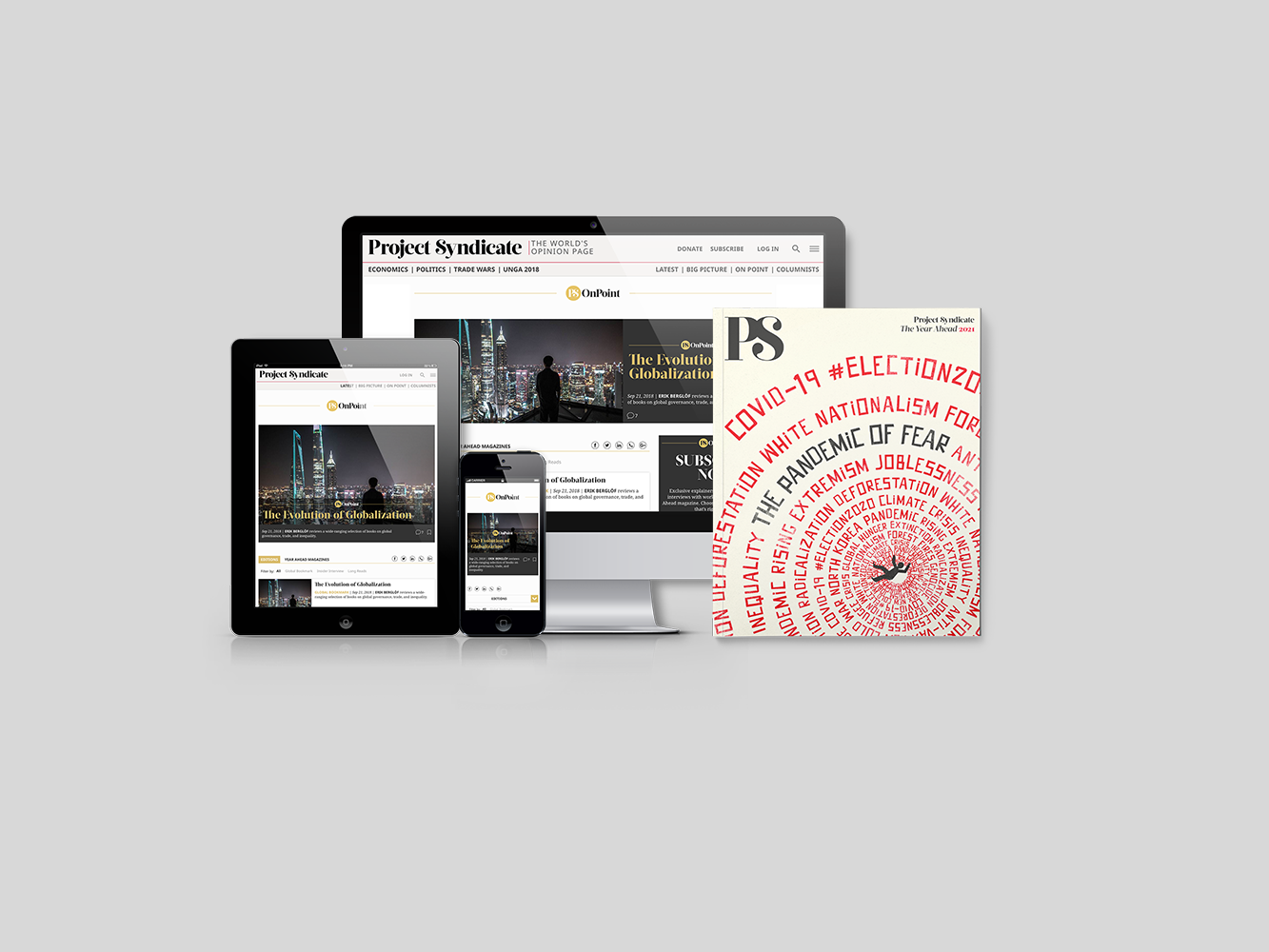 Subscribe to Project Syndicate
Enjoy unlimited access to the ideas and opinions of the world's leading thinkers, including weekly long reads, book reviews, topical collections, and interviews; The Year Ahead annual print magazine; the complete PS archive; and more. All for less than $9 a month.
Pero los migrantes climáticos no se dirigen a Estados Unidos porque quieren hacerlo. No tienen otra opción y su viaje es, cuando menos, tan traumático como las tormentas que lo causaron. Las familias se desgarran y la gente viaja en condiciones difíciles y peligrosas. Algunos mueren, otros son asesinados y muchos más son robados, extorsionados o atacados.
La causa principal del peligro, la muerte, y el sufrimiento que enfrentan los migrantes muchas veces son las fronteras internacionales. Cuando a la gente desesperada se le niega el derecho a cruzar una frontera de manera segura y legal, no tiene otra opción que hacerlo al amparo de la oscuridad, atravesando desiertos y océanos, y trepando vallas y muros.
Asimismo, la militarización fronteriza hoy es un gran negocio. Empresas de seguridad privada patrullan las fronteras a cambio de un rédito económico, habiéndose garantizado contratos gubernamentales por miles de millones de dólares para cazar, capturar y encarcelar a migrantes y refugiados.
Esta militarización es una actividad que cada vez más requiere de alta tecnología. Drones hoy patrullan las fronteras, mientras que herramientas de reconocimiento facial y poderosos sistemas de inteligencia artificial identifican y rastrean a la gente que intenta cruzarlas. Muchas compañías tecnológicas que han cultivado imágenes corporativas afables en realidad están profundamente dedicadas a vigilar a las personas que intentan escapar de algunas de las condiciones más difíciles y peligrosas del planeta.
Las empresas que actualmente reditúan con el hecho de transformar las fronteras en trampas mortales no van a abandonar este negocio lucrativo así porque sí, mientras que los gobiernos atrapados en sus propias políticas "duras con la migración" no retrocederán sin dar pelea. Pero quienes buscan justicia para los migrantes y los refugiados han venido librando y ganando batallas en defensa de la inmigración en las calles. Además, activistas y sindicatos están presionando a las empresas para que cancelen sus contratos de vigilancia y detención fronteriza –y los inversores lo están percibiendo-. Los vínculos de Microsoft con el Servicio de Control de Inmigración y Aduanas de Estados Unidos fueron los últimos en salir a la luz.
El movimiento climático ahora debe actuar en solidaridad con los activistas que defienden a los migrantes y los refugiados y ser parte de sus esfuerzos por garantizar una migración segura y legal. Deberíamos estar pensando en cómo apoyar a la gente que emprende viajes peligrosos, en cómo crear un trabajo valioso para ellos y en cómo brindarles educación, vivienda y atención médica mientras buscan nuevos lugares para asentarse. Y deberíamos estar pensando en cómo construir comunidades que engloben tanto a los que recién llegan como a los residentes existentes.
Estas cuestiones ya han agitado la política de muchos países. Pero no desaparecerán –todo lo contrario-. Por el bien de los migrantes climáticos en todo el mundo, debemos abordarlas. Nuestras emisiones de CO2 no prestan atención a las fronteras nacionales y tampoco debería hacerlo nuestra compasión.