Nasza Odpowiedzialność Wobec Migrantów Klimatycznych
RIPTON, VERMONT – W listopadzie ubiegłego roku w najbardziej aktywnym sezonie huraganów na Atlantyku, jaki kiedykolwiek zanotowano na ziemi, dwie ogromne burze – Eta i Iota – miały miejsce nad Ameryką Środkową. Reporter z Washington Postopowiadający o ich następstwach przeprowadził wywiad z kobietą z Hondurasu o imieniu Blanca Costa, która ukrywała się pod wiaduktem autostrady. Utrzymywała ona swoje trzy córki pracując jako zbieracz śmieci i miała trzy konie, których używała do ciągnięcia wózka na śmieci. Tylko, że teraz konie utonęły. "Będę musiała iść pieszo" — powiedziała 40-letnia Costa, jedna z około 100 osób, które znalazły schronienie pod mostem. "Będzie trudniej."
Burze spowodowały ogromne zniszczenia w Ameryce Środkowej. Według wczesnych szacunków straty gospodarcze w Hondurasie było równe 40% PKBkraju. Nie powinno więc nikogo dziwić, że wiele osób z regionu migruje.
Kiedy dochodzi do katastrof spowodowanych klimatem, zdecydowana większość ludzi nie potrzebuje ani nie chce się daleko wyprowadzać. Jeśli susza powoduje, że gospodarstwo traci zlecenia, pracownicy zwykle szukają nowej pracy jak najbliżej domu. Kiedy ekstremalnapogodaniszczydomy, ludzie szukają tymczasowej ucieczki, a nie stałego przeniesienia. Jednak w miarę jak niekorzystne zjawiska klimatyczne stają się coraz bardziej ekstremalne – a będzie się tak dziać – ludzie będą musieli przemieszczać się i dalej i na dłużej.
To jest oczywiście bardzo niesprawiedliwe, że Honduras zrobił mało, aby wywołać kryzys klimatyczny, ale musi ponosić tak wielkie konsekwencje. Ktoś, kto zbiera śmieci wozem konnym, nie generuje dużej emisji dwutlenku węgla, w przeciwieństwie do kogoś w Stanach Zjednoczonych kto jeździ SUV Ford Bronco o mocy 310 koni mechanicznych.
W związku z tym według wszelkich kalkulacji moralnych Stany Zjednoczone powinny zastanawiać się, jakie są ich obowiązki wobec migrantów klimatycznych z Ameryki Środkowej. Niezależnie od tego, czy przekraczają granice międzynarodowe, czy nie, celem USA powinno być uczynienie ich podróży jak najbezpieczniejszą i humanitarną, jak to jest tylko możliwe.
Tak więc, jeśli najwyższym priorytetem jest ograniczenie wzrostu temperatury, aby katastrofy klimatyczne zmuszały mniej osób do opuszczenia domów, drugim priorytetem jest zaradzenie traumie spowodowanej mimowolną migracją. Niezależnie od tego, czy rządom się to podoba, czy nie, miliony ludzi na całym świecie już uciekają się do migracji, abyporadzićsobiezkryzysemklimatycznym. W szczególności Stany Zjednoczone muszą odpowiedzieć czymś więcej niż tylko ścianami, klatkami lub surowym ostrzeżeniem wydanym przez administrację prezydenta Joe Bidena dla Ameryki Środkowej: "nieprzychodź."
Subscribe to Project Syndicate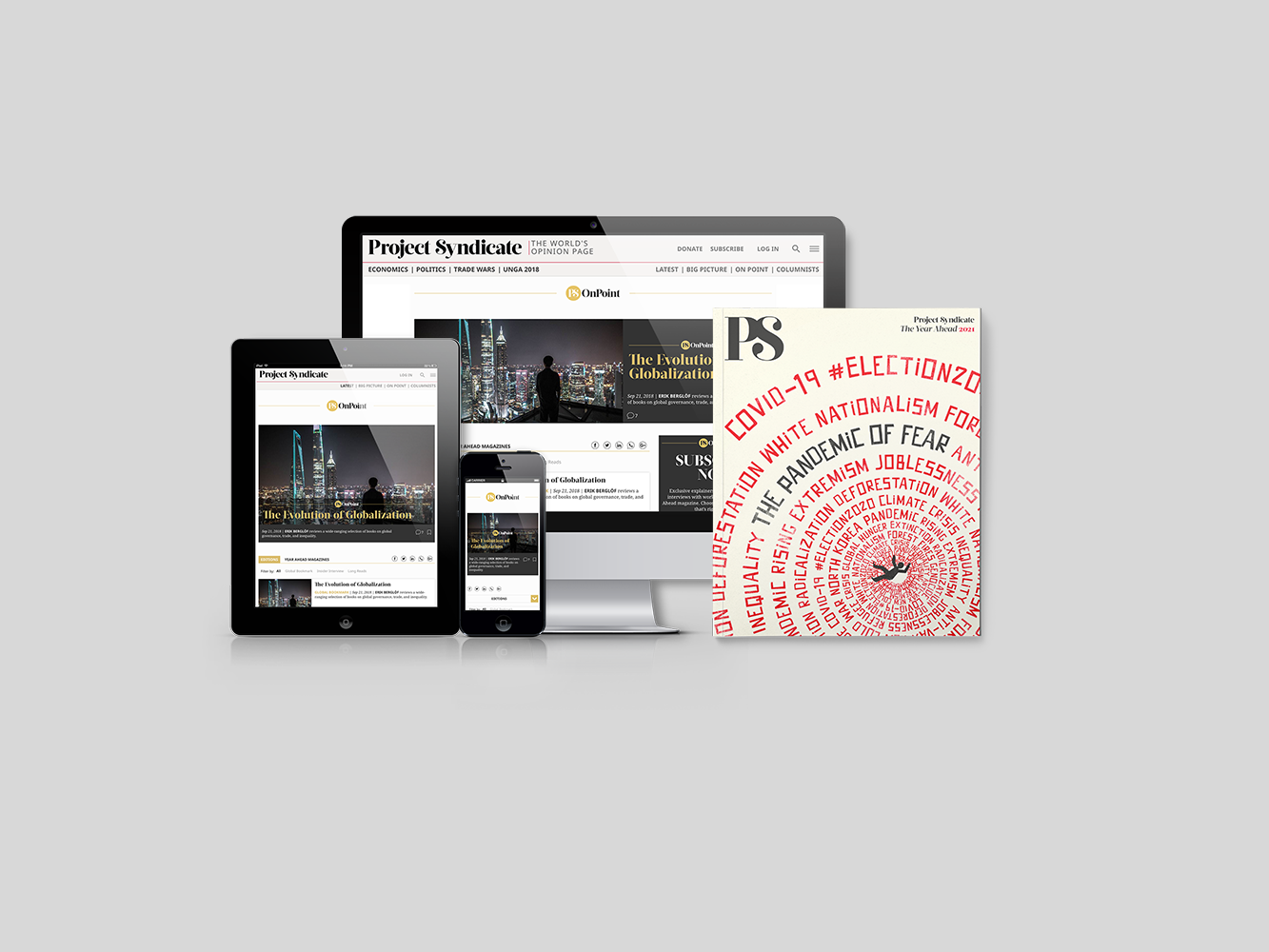 Subscribe to Project Syndicate
Enjoy unlimited access to the ideas and opinions of the world's leading thinkers, including weekly long reads, book reviews, topical collections, and interviews; The Year Ahead annual print magazine; the complete PS archive; and more. All for less than $9 a month.
Migranci klimatyczni nie idą do USA, bo chcą. Nie mają wyboru, a ich podróż jest co najmniej tak traumatyczna jak burze, które ją spowodowały. Rodziny są rozdzierane, a ludzie podróżują w trudnych i niebezpiecznych warunkach. Niektórzy giną lub są mordowani, a wielu innych zostaje obrabowanych lub napadniętych.
Główną przyczyną niebezpieczeństwa, śmierci i cierpienia migrantów są często granice międzynarodowe. Kiedy zdesperowanym ludziom odmawia się prawa do bezpiecznego i legalnego przekraczania granicy, nie mają innego wyjścia, jak zrobić to pod osłoną nocy, przez pustynie i oceany, przez ogrodzenia i mury.
Co więcej, militaryzacja granic to teraz wielkibiznes. Prywatne firmy ochroniarskie patrolują granice dla zysku, dzięki zabezpieczeniu kontraktów rządowych o łącznej wartości miliardówdolarów na polowanie, chwytanie i więzienie migrantów i uchodźców.
Ta militaryzacja jest coraz bardziej zaawansowanym technologicznie przedsięwzięciem. Drony patrolują teraz granice, a narzędzia do rozpoznawania twarzy i potężne systemy sztucznej inteligencji identyfikują i śledzą osoby próbujące je przekroczyć. Wielefirmtechnologicznych jest głęboko zaangażowanych w inwigilację ludzi próbujących uciec z najtrudniejszych i najbardziej niebezpiecznych warunków na świecie.
Firmy, które obecnie czerpią zyski z uczynienia z granic śmiertelnych pułapek, nie odejdą po prostu od tego lukratywnego biznesu, podczas gdy rządy uzależnione od własnej polityki "twardej migracji" nie wycofają się bez walki. Ale ci, którzy szukają sprawiedliwości dla migrantów i uchodźców, walcząiwygrywają bitwy imigracyjne na ulicach. Ponadto aktywiści i związki zawodowe naciskają na firmy, aby porzuciły swoje umowy o nadzorowaniu granic i zatrzymaniu (co zauważają inwestorzy), a ostatnio w centrum uwagi znalazły się powiązaniaMicrosoftu z US Immigration and Customs Enforcement.
Ruch klimatyczny musi teraz działać w solidarnościzaktywistamimigrantówiuchodźcówi być częścią ich wysiłków na rzecz zapewnienia bezpiecznej i legalnej migracji. Powinniśmy myśleć o tym, jak wspierać ludzi odbywających niebezpieczne podróże, jak stworzyć dla nich sensowną pracę oraz jak zapewnić edukację, mieszkanie i opiekę zdrowotną, gdy szukają nowych miejsc do osiedlenia. Powinniśmy pomyśleć o tym, jak budować społeczności, które obejmują zarówno nowo przybyłych, jak i obecnych mieszkańców.
Te pytania już poruszyły politykę wielu krajów. Ale nie znikną – wręcz przeciwnie. W trosce o migrantów klimatycznych na całym świecie musimy się nimi zająć. Nasze emisje CO2 nie zwracają uwagi na granice państw, podobnie jak nasze współczucie.
Z angielskiego przetłumaczyła Marz McNamer