¿Prosperidad "hecha en las Américas"?
WASHINGTON, DC – Mientras Canadá, México y Estados Unidos se embarcan en la quinta ronda de negociaciones para modernizar el Tratado de Libre Comercio de América del Norte –una empresa de pronóstico incierto–, en el resto de las Américas los gobiernos afrontan un dilema mucho más fundamental: ¿quién será su principal socio comercial en el futuro: Estados Unidos, Europa o China?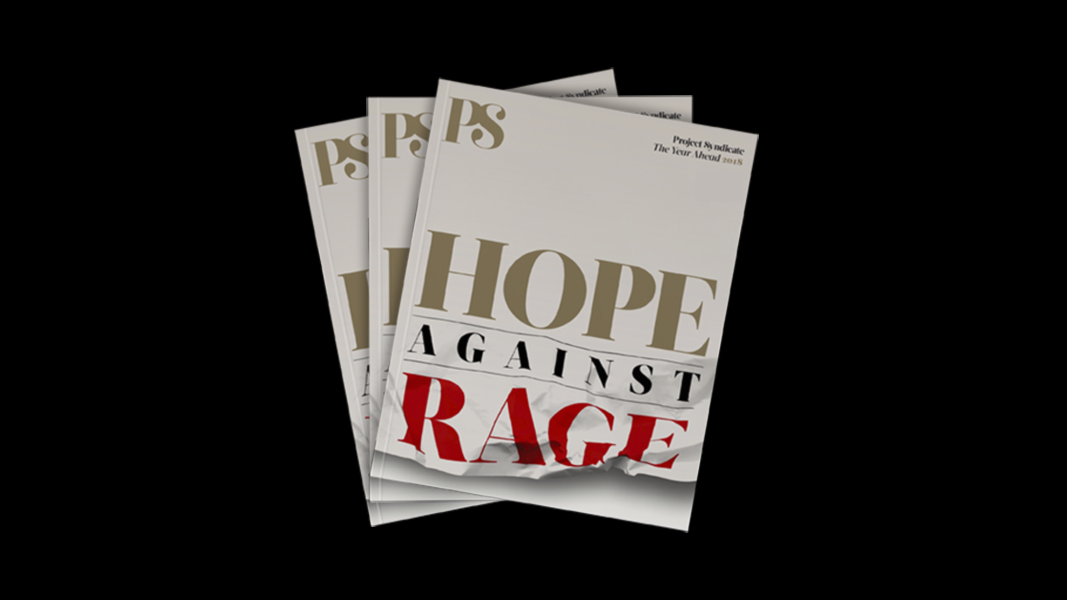 The Year Ahead 2018
The world's leading thinkers and policymakers examine what's come apart in the past year, and anticipate what will define the year ahead.
Durante más de un siglo, la respuesta a esa pregunta caía de maduro: "EE UU". Su proximidad geográfica, su grado de influencia, y su enorme poderío económico lo convirtieron en el centro natural de atención en materia comercial para América Latina. De hecho, la región es el primer o segundo socio comercial para 37 de los 50 estados de la Unión. 
En 2016 las empresas estadounidenses exportaron a América Latina y el Caribe bienes y servicios por un total de US$515.000 millones, casi el triple de lo que le vendieron a China. Además, mientras que EE UU tiene un déficit comercial recurrente con China, Washington por lo común se anota un superávit con sus socios del sur, que suelen mostrar gran predilección por los productos de alto valor y los sofisticados servicios que proveen las empresas estadounidenses.
Sin embargo, este panorama está cambiando muy rápidamente. Durante las dos últimas décadas, las empresas chinas han ido ganando terreno en América Latina y el Caribe. La participación de las importaciones estadounidenses en América Latina cayó del 50% en 2000 a 33% en 2016, mientras que la de China se catapultó del 3% al 18%. Actualmente, en muchos hogares latinoamericanos las laptops, smartphones, televisores y automóviles chinos han reemplazado a las legendarias marcas estadounidenses.
Desde ya que este cambio es en parte el resultado de factores persistentes que han motorizado el rápido crecimiento y la expansión global de China. Pero también es el reflejo de una estrategia de largo plazo que apunta a consolidar la posición de Pekín en uno de los mercados emergentes más atractivos del mundo.
En 2030 América Latina y el Caribe contarán con una población total de unos 720 millones de personas, y según estimaciones conservadoras, su PIB será de unos US$9 billones. Alrededor del 86% de ese total corresponderá a solo seis economías: Brasil, México, Argentina, Colombia, Chile y Perú.
Por otro lado, los países de la región están avanzando hacia la creación de un bloque integrado. Gracias a una serie de acuerdos, el 80% del comercio entre países de América Latina y el Caribe ya se realiza libre de aranceles. Al mismo tiempo, una serie de medidas de facilitación del comercio que van desde procedimientos aduaneros totalmente digitales hasta la armonización de las normas de origen están desmantelando las barreras que quedan. Los dos principales bloques regionales –Mercosur y la Alianza del Pacífico, que incluyen ambos a las seis mayores economías de la región– están considerando seriamente la posibilidad de unirse.
Esta tendencia a una mayor integración regional ofrecerá una oportunidad sin precedentes de llegar a todo un mercado altamente competitivo desde unos pocos puntos estratégicos. Las empresas chinas que actualmente están adquiriendo y construyendo fábricas en Brasil, por ejemplo, podrán distribuir sus productos en términos preferenciales en los países vecinos y al mismo tiempo aprovechar las cadenas de valor regionales para abastecerse de partes e insumos.
Al igual que Pekín, la Unión Europea reconoce el inmenso potencial de América Latina como socio comercial. Si bien es verdad que la participación de la UE en el total de importaciones de América Latina se ha reducido hasta alcanzar el actual nivel de 13,5%, Europa está esforzándose por revertir esa tendencia mediante un intento por concluir acuerdos que alcancen a prácticamente todas las economías de la región. En ese sentido, las negociaciones de un tratado de libre comercio con los países del Mercosur se encuentran ya en sus estadios finales. Esto pondrá a la UE por delante de China y EE UU en términos de acceso a los mercados de la región.
No obstante, Pekín no ceja en sus intentos por consolidar una posición de ventaja en América Latina, incluso mediante el aporte de grandes volúmenes de inversión directa. Según algunas estimaciones, ha volcado más de US$106.000 millones en la región en los últimos años, incluyendo US$60.000 para Brasil. Las inversiones chinas hasta ahora se concentran mayormente en agricultura, energía y proyectos mineros. Pero cada vez más, están apuntando a sectores manufactureros que generan buenos empleos y que incluyen la transferencia de know-how a los países receptores.                 
Pekín también se ha convertido en un importante garante de la nueva infraestructura que la región necesita con gran urgencia. Y está formulando estas inversiones dentro de la narrativa de su Iniciativa del Cinturón y Ruta de la Seda, una visión global sobre conectividad, cooperación y prosperidad que ha sido bien recibida por varios gobiernos de nuestra región.
Mientras China y la UE continúan buscando oportunidades de negocios en América Latina y el Caribe, Estados Unidos sigue cediendo terreno, aunque fácilmente podría proponer una iniciativa de integración similar a sus vecinos. Una estrategia de reconexión con la región tendría claras ventajas para Washington. El Banco Interamericano de Desarrollo calcula que si Estados Unidos recuperara la participación en las importaciones de América Latina que tenía en 2000, estaría exportando unos US$788.000 millones anuales a la región. Eso podría representar nada menos que un millón de puestos de trabajo adicionales en el país del norte.
Una estrategia de ese tipo también aprovechar la buena voluntad y el espíritu emprendedor de los 57 millones de ciudadanos estadounidenses que tienen sus raíces hacia el sur del Río Bravo, incluyendo 3,3 millones de firmas hispanas, muchas de las cuales están ansiosas por expandirse a otros países. Dicha visión podría incluso ayudar a reorientar el debate sobre migración y tráfico de drogas en una dirección más productiva.
En tiempos de alta incertidumbre global, una visión de prosperidad "hecha en las Américas" aportaría una agenda unificadora para el continente. De implementarse, Estados Unidos podría recobrar su histórico liderazgo entre un grupo de países que comparten sus valores fundamentales, como también el interés en un crecimiento económico inclusivo que ofrece una mejor calidad de vida para todos nuestros pueblos.