Redefinir el engagement con China
MADRID – Desde que el entonces Consejero de Seguridad Nacional de Estados Unidos Henry Kissinger visitara China en 1971, el engagement con la República Popular de China ha sido una parte fundamental de la diplomacia estadounidense. Sin embargo, el deterioro de las relaciones entre Estados Unidos y China podría interpretarse como el final de esta política.
La cumbre de la semana pasada entre Xi Jinping y Joe Biden representa un último intento de salvar la relación bilateral. Se trata de un paso positivo: el engagement ha desempeñado un papel crucial a la hora de reducir el riesgo de una confrontación entre Estados Unidos y China. Por ello, Estados Unidos debería volver a comprometerse con esta política, pero con un enfoque actualizado que tenga en cuenta una agenda cada vez más global.
Durante la Guerra Fría, Estados Unidos concibió el engagement con China como una política para integrarla en el sistema internacional, en lugar de contenerla o aislarla. En un artículo de 1967 publicado en Foreign Affairs, Richard M. Nixon afirmaba que "no podemos permitirnos dejar a China para siempre fuera de la familia de naciones, alimentando sus fantasías, acariciando sus odios y amenazando a sus vecinos".
El final de la Guerra Fría dejó al mundo en una situación históricamente inusual: Estados Unidos se convirtió en el único hegemón del sistema internacional. Su política exterior, basada en la exportación de la democracia y los valores liberales, definía la agenda global.
Esta situación dio lugar a un esfuerzo por promover la liberalización de China. En el documento oficial "Una estrategia de seguridad nacional para una era global" de la administración de Bill Clinton, el engagement se centraba en animar a China a "emprender importantes reformas políticas y económicas".
Hoy en día, el engagement con China no goza de gran popularidad en Washington. El expresidente Donald Trump rechazó esta política histórica de la diplomacia norteamericana.
Subscribe to Project Syndicate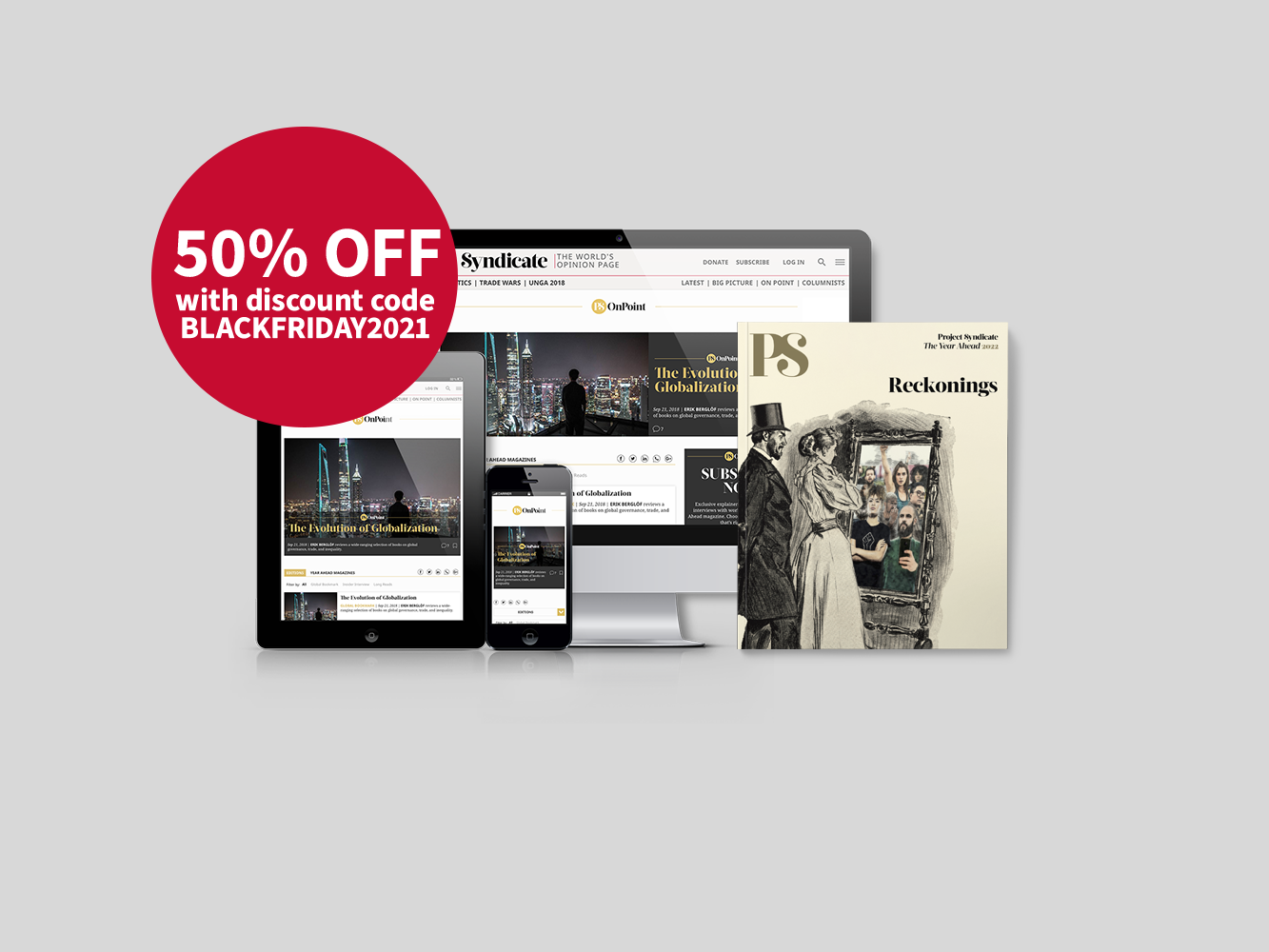 Subscribe to Project Syndicate
Enjoy unlimited access to the ideas and opinions of the world's leading thinkers, including weekly long reads, book reviews, topical collections, and interviews; The Year Ahead annual print magazine; the complete PS archive; and more – for less than $5 a month.
Algunos académicos de la escuela realista de las relaciones internacionales se suman a esta posición, que sostienen que la entrada del país asiático en la Organización Mundial del Comercio en 2001 facilitó el ascenso de China como un competidor estratégico. Según esta corriente de pensamiento la política exterior estadounidense fue ingenua al considerar que la liberalización económica de China traería reformas políticas, y que convertiría a China en un miembro responsable de la comunidad internacional.
Esta idea ha permeado en la política americana. En un periodo en el que Demócratas y Republicanos no se ponen de acuerdo en casi nada, ambos partidos se encuentran unidos en su rechazo a China.
El planteamiento crítico con la política del engagement es erróneo, al definirla exclusivamente por sus intenciones de liberalizar la economía y el sistema político chino. El engagement también buscaba transformar el entorno internacional en el que China ascendiera, disuadiéndola de cualquier veleidad confrontacional.
De hecho, el engagement ha generado las condiciones necesarias, aunque no suficientes, para evitar una confrontación entre ambas potencias. Al profundizar en el comercio y la inversión, el engagement ha creado una relación de gran interdependencia entre ambas economías. Las exportaciones a China crearon 1,2 millones de puestos de trabajo en Estados Unidos en 2019 y se estima que los inversores estadounidenses poseen 1,1 billones de dólares en acciones emitidas por empresas chinas.
Como nos explicaJoseph S. Nye, profesor de relaciones internacionales en Harvard University, el efecto disuasorio de la interdependencia aumenta los costes de la confrontación tanto para el agresor como para el agredido. Por ejemplo, en 2010 el Ejército Popular de Liberación instó al gobierno chino a vender parte de las reservas de dólares de China para castigar a Estados Unidos por la venta de armas a Taiwán. El Banco Popular de China se opuso a esta medida debido a los costes potencialmente elevados para la economía china. El gobierno se puso del lado del banco central.
La interdependencia puede ayudar a evitar la confrontación en el futuro, pero no necesariamente llevará a la cooperación. Esto se vio claramente durante la crisis de la COVID-19. A medida que avanzaba la pandemia, Estados Unidos y China no lograron forjar una respuesta coordinada a la pandemia de la COVID-19, recurriendo a la guerra de propaganda y a las teorías conspirativas.
Hoy, los retos transnacionales, como la gestión de los bienes públicos mundiales, definen la geopolítica. Tras la reciente Conferencia sobre el Cambio Climático de las Naciones Unidas (COP26) en Glasgow, el objetivo de limitar el calentamiento global a 1,5 grados celsio en comparación con niveles preindustriales sigue vivo, pero a duras penas. Cumplir con este objetivo supondrá un gran esfuerzo, para lo cual la cooperación entre los dos países es fundamental.
En este contexto, es vital que el engagement con China adopte un marco orientado a la resolución de problemas globales y que posibilite la cooperación incluso en momentos de desavenencia política entre Washington y Pekín. En lo que respecta a la ciencia y la tecnología, Valerie J. Karplus, profesora de ingeniería y políticas publicas de Carnegie Mellon University, sugiere una estrategia que consiste en perseguir oportunidades de colaboración de bajo riesgo y alta recompensa en tiempos de mayor tensión, y llevar a cabo iniciativas más ambiciosas cuando las relaciones se encuentren en détente.
La relación sino-americana debe incorporar un principio de regularidad. En la etapa de incertidumbre que vivimos, si la competencia entre Estados Unidos y China degenera en confrontación, lo más probable es que ocurra por accidente. Para reducir este riesgo, ambas potencias pueden servirse de la concepción de la diplomacia que proponía el ex Secretario de Estado norteamericano George Shultz y comprometerse con su idea de "cuidar el jardín diplomático". Es decir, la diplomacia no debiera ser una actividad reactiva y ad hoc, sino un hábito regular para mitigar el daño de futuras crisis.
Tras la Guerra Fría, el engagement con China se ideó para una época en la que Estados Unidos se imponía como la única superpotencia. Sin embargo, esta era se configura como una de dos superpotencias rodeadas de potencias medias, que representan una porción mayor de la economía mundial que EE. UU. y China juntos, y que deben contribuir a una mejor gestión de la rivalidad sino-americana.
Por lo tanto, el engagement tendrá que pasar de ser un esfuerzo en solitario a una responsabilidad compartida, que requerirá de la intervención de otros actores. Si así fuera, repercutirá positivamente en la seguridad internacional, dejando a la humanidad en una mejor posición para afrontar los retos globales que le atañen.