Dokážou USA a Čína uzavřít dohodu?
NEW YORK – Oslavy připomínající 70. výročí založení Čínské lidové republiky jsou za námi, a tak je načase znovu zaměřit pozornost na čínsko-americkou obchodní válku. Tento konflikt dost možná co nevidět půjde do finále. Příští kolo vyjednávání by mohlo být poslední reálnou příležitostí najít východisko z tohoto zapeklitého obchodního, technologického a obecněji ekonomického sporu, jenž obě země stravuje.
Pokud se řešení nenajde, svět by se měl začít připravovat na nejhlubší výmoly pod koly ekonomiky od globální finanční krize roku 2008. Existuje reálné riziko, že Amerika sklouzne do recese a globální ekonomika zažije širší rozpojení, které napustí čínsko-americké vztahy jedem daleko do budoucnosti. V obou zemích také sílí příležitost nacionalistického voličstva prohlašovat, že konflikt je nevyhnutelný.
Obchodní válka doposud prošla čtyřmi fázemi. První začala loni v březnu, když americký prezident Donald Trump oznámil první kolo dovozních cel na čínské zboží. Druhou fázi zahájil "argentinský reset" loni v prosinci na summitu G20 v Buenos Aires, kde Trump a čínský prezident Si Ťin-pching oznámili, že do 90 dní uzavřou dohodu. Toto příměří se zhroutilo počátkem letošního května, kdy se strany vzájemně obvinily, že ten druhý požadoval na poslední chvíli zásadní změny v návrhu dohody.
Třetí fáze by se dala nejlépe popsat jako "léto naší nespokojenosti": Spojené státy zavedly nové kolo dovozních cel a Čína je v témže rozsahu opětovala a současně odpověděla na americký "seznam subjektů". V reakci na zařazení společnosti Huawei a dalších pěti čínských technologických firem na černou listinu hrozí poeticky nazvaný čínský "seznam nespolehlivých subjektů" cíleným vylučováním amerických firem.
Proč by měl někdo za takového vývoje očekávat, že příští kolo rozhovorů uspěje?
V prvé řadě platí, že v nesnázích je jak ekonomika USA, tak Číny. V USA pesimismus nad vyhlídkami ekonomiky posílila nedávná chabá čísla ohledně výroby a zaměstnanosti v soukromém sektoru. Kdyby se poměry dál zhoršily, do ohrožení by se dostala Trumpova kandidatura na znovuzvolení v listopadu 2020. Rovněž Siho by oslabilo jakékoli významnější zpomalení v předvečer oslav stoletého výročí Komunistické strany Číny v roce 2021, které budou předehrou k jeho kandidatuře do už beztak kontroverzního třetího funkčního období od roku 2022.
Subscribe now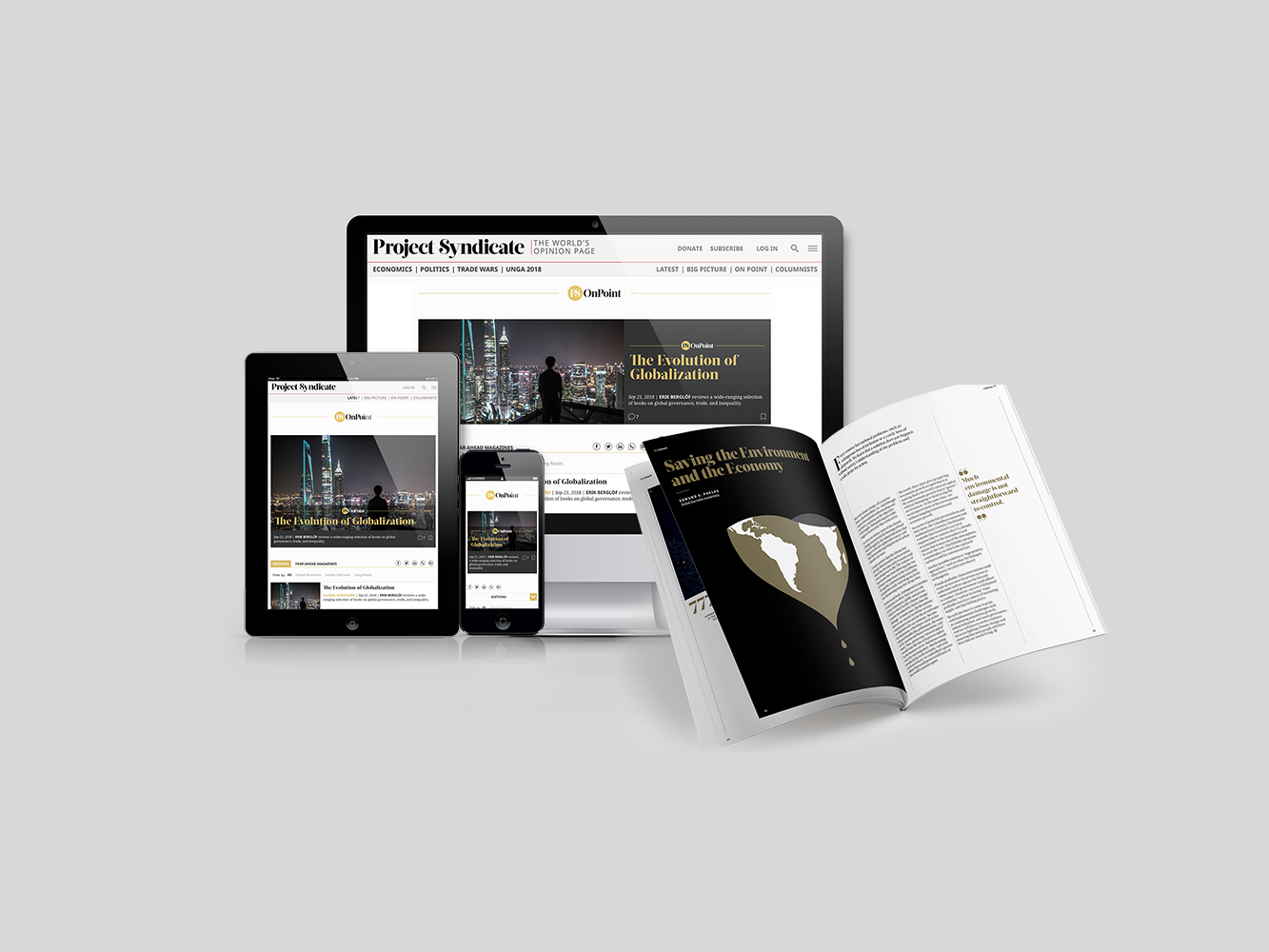 Subscribe now
Subscribe today and get unlimited access to OnPoint, the Big Picture, the PS archive of more than 14,000 commentaries, and our annual magazine, for less than $2 a week.
Každá ze stran veřejně prohlašuje, že obchodní válka poškozuje druhou stranu. Samozřejmě ale poškozuje obě, neboť destabilizuje trhy, ničí podnikatelskou důvěru a podkopává růst. Každá ze stran také tvrdí, že disponuje ekonomickou odolností potřebnou k tomu, aby přestála vleklý konflikt. U této otázky není jasné, kdo má pádnější argumenty. Amerika je na obchodu nesporně méně závislá než Čína, ale ta, ač oslabena špatnými rozhodnutími v domácí politice z doby před obchodní válkou, má stále k dispozici silnější fiskální, monetární a úvěrové nástroje.
Každopádně si obě strany uvědomují, že si vzájemně drží ekonomický revolver u hlavy. Vzdor politickým pózám tudíž Trump i Si v posledku chtějí dohodu. Navíc její uskutečnění potřebují do konce roku, aby předešli další újmě v důsledku velkých vzestupů celních sazeb, aktuálně plánovaných na 15. prosince. Takový harmonogram vyžaduje, aby obě strany začaly okamžitě podnikat symbolická i věcná opatření.
Jako první krok by Čína měla navrhnout dohodu s použitím téhož textu jako v předchozím návrhu čítajícím 150 stránek, leč s úpravami, které uspokojí její tři "červené čáry". Konkrétně by Čína měla odstranit americká ustanovení umožňující po podpisu dohody zachovat cla a jednostranně je opět zavést, pokud USA usoudí, že Čína dohodu nectí. Zároveň by Čína měla přidat závazek, že bude dohodu uskutečňovat "v souladu se svými ústavními, zákonnými a regulatorními procesy".
Zadruhé, Čína by měla zlepšit svou původní nabídku postupného snížení bilaterálního obchodního schodku o 200 miliard dolarů. Tento bod vyjednávání se zakládá na mizerném ekonomickém uvažování, ale pro Trumpa je důležitý osobně i politicky.
Zatřetí, Čína se sice bude chtít vyhnout zákazu státních subvencí do čínského průmyslu a podniků, ale musí z návrhu dohody zachovat stávající ustanovení o ochraně duševního vlastnictví a zákazu nucených transferů technologií. Nadto by snad bylo možné, aby každá ze zemí deklarovala své stanovisko ke státní průmyslové politice v oficiálním komuniké, které doprovodí podpis dohody. Takové prohlášení by dokonce mohlo specifikovat vnitrostátní a mezinárodní rozhodčí mechanismy, které se použijí k vymáhání všech relevantních zákonů o konkurenční neutralitě.
Začtvrté, obě strany musí vytvořit pozitivnější politickou atmosféru. V posledních týdnech se objevily náznaky, že se tak možná děje, včetně zářijových zpráv o obnovených čínských nákupech amerických sójových bobů. Ty jsou sice stále výrazně pod historickými úrovněmi, ale nárůst Trumpovi pomůže utišit rozzlobené zemědělce v jeho voličské základně. USA zase odložily 5% zvýšení celních sazeb, původně plánované na 1. října. Některým americkým firmám by také pomocí výjimek mohly umožnit prodávat společnosti Huawei vstupy, které nejsou citlivé.
Zapáté, obě strany by za poslední šanci k podpisu dohody měly považovat summit Asijsko-pacifického hospodářského společenství, který se uskuteční 14.-16. listopadu v Santiagu. V návaznosti na jednání, která tento měsíc vedou na vysoké úrovni místopředseda čínské vlády Liou Che a americký obchodní zástupce Robert Lighthizer, by se přetrvávající problémy měly vyřešit začátkem listopadu v Pekingu. Uzavřít dohodu před Dnem díkůvzdání bude podstatné pro upevnění americké obchodní a spotřebitelské důvěry s ohledem na vánoční sezónu.
Jsem jedním z mála komentátorů, kteří celý rok tvrdí, že navzdory politickým ohňostrojům je s ohledem na fundamentální Trumpovy a Siovy zájmy spíše pravděpodobné, že dospějí v dohodě. Nedávno vyhlášený průběh úkonů směřujících ke zbavení Trumpa funkce by však tomuto procesu mohl udělat čáru přes rozpočet. Oslabený Trump se může cítit povzbuzen zaujmout k Číně tvrdší postoj, než by americké ekonomické zájmy vyžadovaly. Při zohlednění všech okolností si však Trump stále nemůže dovolit riskovat v roce 2020 recesi, takže pravděpodobnost je stále spíše na straně dohody.
Nicméně nezvládnutí příštích dvou rozhodujících měsíců by stále ještě mohlo zapříčinit zhroucení celého procesu. Obě strany už strávily mnoho času přípravou plánu B na rok 2020: odvázat ze řetězu běsy ekonomické války, podněcovat nacionalistické sentimenty a z nastalých škod obviňovat druhou stranu. Kdyby k tomu mělo dojít, riziko recese v USA, Evropě a Austrálii bude příští rok vysoké, byť Čína by se snažila domácí újmu mírnit další fiskální a měnovou stimulací.
Volba, před níž dnes USA a Čína stojí, je neúprosná. Pro zbytek světa nemůže být v sázce víc.
Tento komentář je založen na nedávném proslovu k Americké obchodní komoře v Pekingu.
Z angličtiny přeložil David Daduč