Vedlejší ztráty čínsko-americké studené války
CLAREMONT, KALIFORNIE – Eskalující obchodní spor mezi Spojenými státy a Čínou je stále častěji považován za zahajovací ofenzívu nové studené války. Pokud by se však měl tento souboj titánů vyhrotit, zaznamenaly by obě strany obrovské ztráty, takže by i vítěz (s vyšší pravděpodobností by se jím staly Spojené státy) nejspíš pokládal své vítězství za Pyrrhovo.
Nejvyšší cenu by však zaplatil zbytek světa. Navzdory nízké pravděpodobnosti přímého vojenského střetu mezi USA a Čínou by totiž nová studená válka přinesla tak rozsáhlé a kruté vedlejší ztráty, že by se v ohrožení mohla ocitnout samotná budoucnost lidstva.
Bilaterální napětí už dnes přispívají k přetrhávání ekonomických vazeb, což má dozvuky v celé globální ekonomice. Pokud konec studené války v roce 1991 zahájil zlatou éru globální hospodářské integrace, pak počátek následující studené války mezi dvěma největšími ekonomikami světa bezpochyby povede ke štěpení a fragmentaci.
Lze si snadno představit svět rozdělený do dvou obchodních bloků, jejichž středobodem budou obě supervelmoci. Obchod uvnitř bloků by mohl pokračovat, ba dokonce vzkvétat, avšak mezi bloky by existovalo jen málo vazeb, pokud vůbec nějaké.
Také globální finanční soustava by se rozpadla. Administrativa prezidenta Donalda Trumpa už ukázala, jak je pro USA snadné poškozovat nepřátele (například Írán) tím, že se jim prostřednictvím sankcí odepře přístup k mezinárodní platební soustavě denominované v dolarech. Vzhledem k tomu se strategičtí soupeři Spojených států, Čína a Rusko – a dokonce i Evropská unie, která je americkým spojencem –, snaží vytvářet alternativní platební systémy, aby se do budoucna ochránili.
Taková ekonomická fragmentace by v kombinaci s hlubšími geopolitickými napětími, které studená válka vyvolává, zničila světovou technologickou krajinu. Omezení přenosu a propojování technologií, často ospravedlňované národně bezpečnostními zájmy, by vedlo k soupeření a vzniku neslučitelných standardů. Internet by se rozštěpil na několik vzájemně si konkurujících domén. Inovace by trpěly, což by mělo za následek vyšší náklady, pomalejší modernizaci a méně kvalitní výrobky.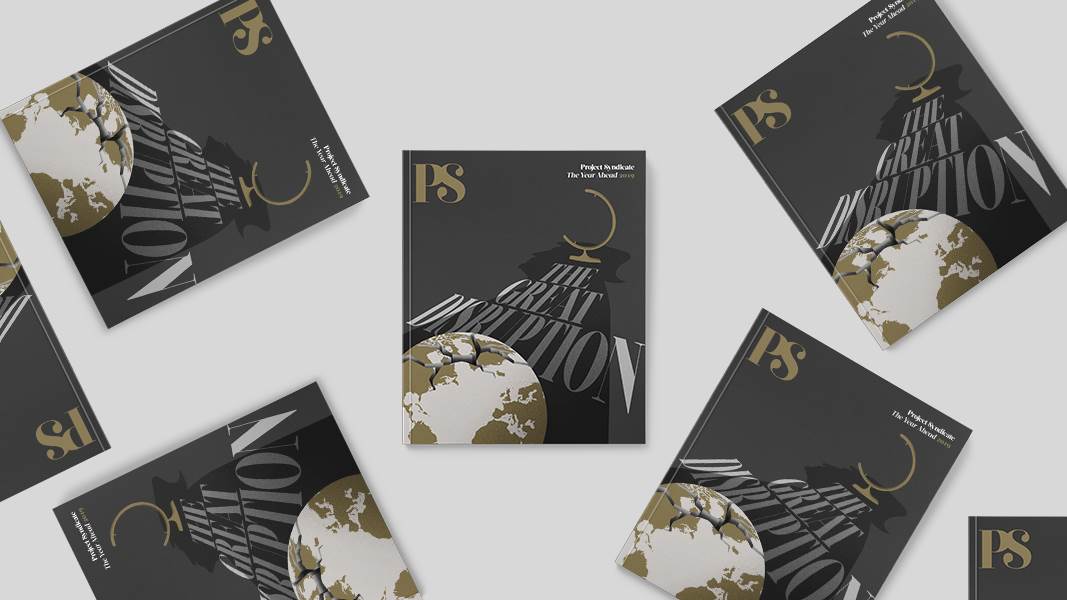 The Year Ahead 2019
Featuring commentaries by Joseph Stiglitz, Sri Mulyani Indrawati, Angus Deaton, Célestin Monga, Jean-Claude Juncker, and other leading thinkers. Now available for pre-order.
První oblastí, kterou by hluboká fragmentace zasáhla, by však byly globální nabídkové řetězce. Ve snaze vyhnout se americkým clům by firmy, které v Číně vyrábějí nebo montují zboží směřující do USA, byly nuceny přesunout své výrobní kapacity do jiných zemí, s největší pravděpodobností do jižní a jihovýchodní Asie.
V krátkodobém měřítku by taková vlna přesunů – Čína stojí uprostřed globálních výrobních řetězců – byla nesmírně disruptivní. Rozdrobené nabídkové řetězce, které by posléze vznikly, by byly mnohem méně efektivní, poněvadž žádná země se nemůže rovnat Číně v oblasti infrastruktury, průmyslové základny ani velikosti a kvalifikace pracovní síly.
Kdyby se však USA a Čína opravdu rozhodly vstoupit do vleklé studené války, pak by hospodářské důsledky – jakkoliv strašlivé – byly nesrovnatelně méně závažné než důsledek jiný: absence dostatečně rázných kroků v boji proti klimatickým změnám.
V současnosti Čína produkuje více než devět miliard krychlových metrů oxidu uhličitého ročně a je největším světovým emitentem. USA jsou s odstupem druhé; ročně emitují přibližně pět miliard krychlových metrů. Nedokážou-li tyto dvě země, které jsou dohromady zodpovědné za 38% ročních globálních emisí CO2, najít společnou řeč v otázce klimatu, pak je téměř jisté, že lidstvo promešká poslední šanci předejít katastrofálnímu globálnímu oteplování.
Čínsko-americká studená válka by nesmírně zvýšila pravděpodobnost takového výsledku. USA by trvaly na tom, aby Čína drasticky snížila své emise, protože je v absolutních číslech největším znečišťovatelem na světě. Čína by reagovala tvrzením, že USA nesou za změny klimatu mnohem větší zodpovědnost, a to jak kvůli kumulativním emisím, tak kvůli emisím na obyvatele. Obě země by se pustily do geopolitického soupeření a žádná by nebyla ochotná ustoupit. Mezinárodní jednání o klimatu, která jsou už dnes neskonale náročná, by skončila patem. I kdyby se jiné země na nějakých opatřeních dohodly, bez přispění USA a Číny by byl jejich účinek nedostatečný.
Jedinou nadějí, kterou by pak lidstvo mělo, by byly technologické inovace. Takové inovace – včetně rychlého pokroku v oblasti obnovitelné energie během posledních deseti let – však byly a jsou klíčovým způsobem závislé na relativně volném toku technologií přes hranice států, nemluvě o jedinečné schopnosti Číny rychle navyšovat produkci a snižovat náklady.
V prostředí ekonomické fragmentace živené studenou válkou – zejména výše zmíněných omezení obchodu a přenosu technologií – by se mnohem obtížněji dosahovalo naléhavě potřebných průlomových řešení. Technologické vyřešení klimatických změn, které je nám už takto na hony vzdálené, by se pak v podstatě stalo chimérou. A největší existenční hrozba, které dnes lidstvo čelí, by se naplnila.
Ještě není pozdě na to, aby USA a Čína změnily kurz. Problém tkví v tom, že Trump i jeho čínský protějšek Si Ťin-pching se při rozhodování o tom, zda ho skutečně změní, nejspíš zaměří převážně, ne-li výlučně na vlastní národní zájmy a osobní politické kalkulace. To je krátkozraké. Než tito dva vůdci neodvratně odsoudí své země k tomu, aby strávily následující desetiletí ve zničujícím konfliktu, jemuž se dalo předejít, měli by se důkladně zamyslet nad otázkou, co by to znamenalo nejen pro USA a Čínu, ale pro celý svět.
Z angličtiny přeložil Jiří Kobělka.