Wo sind all die asiatischen Tiger geblieben?
NEU DELHI – Dieses Jahrhundert sollte eigentlich das asiatische Jahrhundert sein, bei dem der Aufstieg Chinas nur ein – wenn auch wichtiger – Teil der Geschichte ist. Beim Rest sollte es um andere aufsteigende regionale Stars gehen: potenziell riesige Volkswirtschaften wie Indien, sich schnell industrialisierende Länder mit hohem mittlerem Einkommen wie Malaysia, strategisch bedeutende Exporteure von Mineralien und anderen Rohstoffen wie Indonesien, und ein paar relativ neue Kandidaten wie Vietnam und Bangladesch.
Viele hielten Asien einst für die dynamischste Region der Welt – mit relativ vorteilhafter Demographie und dem Potenzial für wirtschaftliche Diversifizierung, wobei Chinas zunehmend gigantische Wirtschaft und die immer stärkeren Lieferketten einen großen Teil der Region unweigerlich mit sich ziehen sollten. Dieser Glaube wurde durch Chinas eigene Außenhandels- und Investitionspläne noch gestärkt: Es wurde erwartet, dass das Land über Institutionen wie die Chinesische Entwicklungsbank und seine Exportbank – und danach auf noch besser strukturierte Art über die "Neue Seidenstraße" – erhebliche Entwicklungshilfe, Direktinvestitionen und Kredite bereitstellt. Dadurch sollte die Transport- und Energieinfrastruktur entwickelt sowie ein verstärkter regionaler und globaler Handel logistisch unterstützt werden. Und mit Abkommen wie der Regionalen Wirtschaftspartnerschaft mit 15 Ländern sollte später die Entwicklung eines massiven wirtschaftlichen Blocks gefördert werden.
Dies war zumindest zu Beginn der 2010er Jahre die allgemeine Ansicht, die dadurch noch verstärkt wurde, dass sich der größte Teil der Region schnell von der globalen Finanzkrise von 2008 erholen konnte. Aber im letzten Jahrzehnt hat sich viel verändert. Dass der Westen so von China und der vermeintlichen Gefahr seines Aufstiegs besessen ist, bedeutet, dass die G7-Staatschefs (und die meisten westlichen Experten) keinen detaillierten Blick auf die anderen asiatischen Schwellenländer geworfen haben. Hätten sie dies getan, wäre ihnen aufgefallen, dass die meisten von ihnen einem erheblich beunruhigerenden Trend folgen.
Offensichtlich sind die Produktion und die Investitionen während der COVID-19-Krise zurückgegangen, und die Aussichten auf eine Erholung bleiben unsicher. Aber bereits bevor die Pandemie alles unterbrochen hat, ging die Dynamik der Region schon zurück. Obwohl sich ein paar relativ kleine asiatische Länder (wie Vietnam) in der vorpandemischen Zeit über starke Warenexporte freuen konnten, litten viele andere Staaten unter beunruhigenden Zeichen einer Verlangsamung und einer schwächeren Diversifizierung.
Nehmen wir vier Schwellenländer, die weithin als Beispiele für den "asiatischen Erfolg" galten und für kurze Zeit die Lieblinge der weltweiten Finanzmärkte waren: Indien, Indonesien, Malaysia und Thailand. Das BIP-Wachstum in diesen Ländern ist in den letzten Jahren erheblich zurückgegangen. In Indien verlangsamte es sich von 8% im Jahr 2016 auf 4% in 2019, und sogar diese Zahlen gelten aufgrund von Veränderungen im Berechnungsprozess allgemein als übertrieben. Thailands Volkswirtschaft, die zu Beginn des letzten Jahrzehnts um über 7% jährlich gewachsen war, wuchs 2019 um nur 2,3%, während das Wachstum in Malaysia im gleichen Zeitraum von 7,4% auf 4,3% zurückging. Nur in Indonesien, wo sich das Wachstum von 6,2% im Jahr 2010 auf 5% im Jahr 2019 verlangsamte, war der Rückgang relativ gering.
Ein offensichtlicher Grund für diese Entschleunigung waren die sinkenden Investitionsraten. In Malaysia, Indonesien und Thailand spiegelte dies einen mittelfristigen Trend wider, der durch die Ostasienkrise 1997-98 ausgelöst worden war, nach der die Investitionsraten mindestens um ein Viertel zurückgegangen waren – von bisherigen Höchstwerten von 40% des BIP auf etwa 30%. In Malaysia fielen die Investitionen während der 2010er Jahre bis 2019 auf nur 19% des BIP. Auch in Indien ging dieser Wert stark zurück – von 40% des BIP im Jahr 2010 auf 30% im Jahr 2019. Dieser Abwärtstrend setzte sich in diesen Ländern auch im Pandemiejahr 2020 fort.
Subscribe to Project Syndicate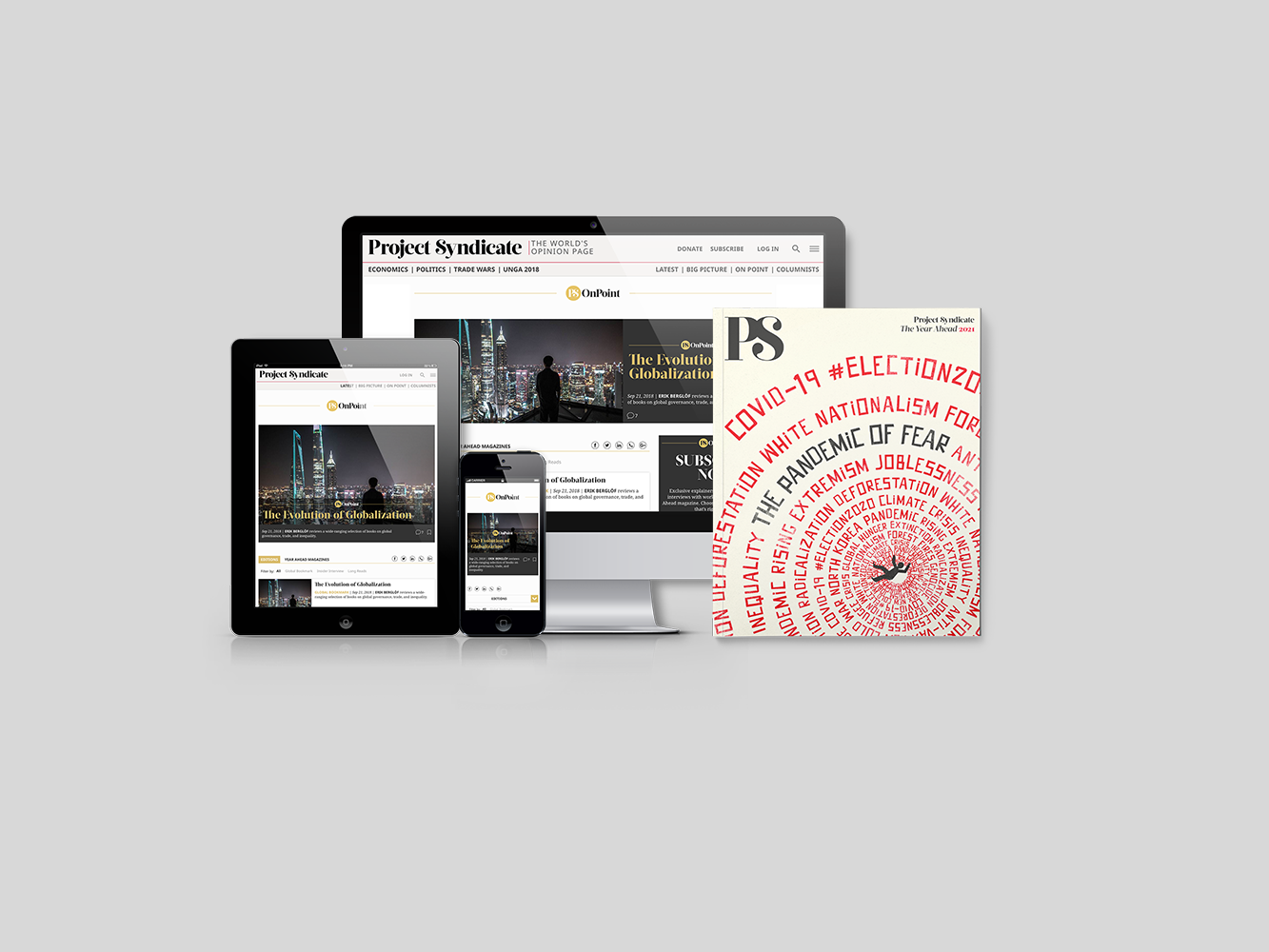 Subscribe to Project Syndicate
Enjoy unlimited access to the ideas and opinions of the world's leading thinkers, including weekly long reads, book reviews, topical collections, and interviews; The Year Ahead annual print magazine; the complete PS archive; and more. All for less than $9 a month.
Welche Gründe außer COVID-19 gibt es noch dafür, dass die Investitionsraten abgestürzt sind? Immerhin profitierten diese Volkswirtschaften nicht nur von positiven Impulsen aus China, sondern auch vom aktiven Interesse der globalen Finanzmärkte. Sie zogen Kapital aller Art an: ausländische Direktinvestitionen, Portfolioflüsse, Anleihenfinanzierung und zusätzliche externe Unternehmenskredite. Warum hat all dies nicht zu Investitions- und Wachstumssteigerungen geführt?
Es hat sich gezeigt, dass das Problem tatsächlich die ungebremsten Kapitalflüsse waren. Die Zuflüsse aus dem Ausland waren zwar groß und weiter steigend, aber ebenso die Abflüsse durch die Einwohner selbst. Als Folge dessen waren die Nettozuflüsse häufig sehr gering. Tatsächlich war Malaysia über einen Großteil des letzten Jahrzehnts ein Nettokapitalexporteur, was einige Jahre lang auch für Thailand galt. Schlimmer noch, die Renditen der Finanzanlagen (der Zentralbanken oder Privatinvestoren) dieser Länder im Ausland waren erheblich geringer als jene, die von Ausländern im Inland gehalten wurden.
Diese Diskrepanz führte zu erheblichen jährlichen Seigniorage-Verlusten. In Thailand beispielsweise beliefen sich diese laut der UNCTAD zwischen 2010-18 auf enorme 5,2% jährlich – viel mehr als der Nettokapitalzufluss. Und selbst dort, wo die Nettokapitalzuflüsse wie in Indien und Indonesien positiv waren, führten sie nicht zu stärkeren Investitionen im Inland und auch nicht zu Investitionen in gewünschte Sektoren. Stattdessen stockten die Zentralbanken ihre ausländischen Währungsreserven auf, um sich gegen mögliche Kapitalflucht abzusichern und – angesichts erheblicher Kapitalbewegungen – die Wechselkurse unter Kontrolle zu halten.
Unterdessen sorgten sich die Regierungen der Schwellenländer so sehr über mögliche negative Reaktionen der Finanzmärkte, dass sie während wirtschaftlicher Abschwünge – wie der aktuellen Pandemie – ihre eigenen Möglichkeiten zur Stimulierung des Haushalts begrenzten. Ironischerweise hat daher die finanzielle Liberalisierung, die den Schwellenländern eigentlich mehr Ressourcen für Inlandsinvestitionen verschaffen sollte, genau das Gegenteil bewirkt.
Um zu erreichen, dass die asiatischen Schwellenländer tatsächlich "die Schwelle" überschreiten und ihr enormes Potenzial erfüllen, gibt es kein Patentrezept. Aber ein guter Beginn wäre sicherlich eine radikale Neubewertung der Möglichkeit, in diesen Ländern Kapitalflusskontrollen einzuführen.
Aus dem Englischen von Harald Eckhoff