+ie internationalen Auswirkungen der Steuerreform in den USA
CAMBRIDGE – Der Kongress der Vereinigten Staaten wird wohl innerhalb der nächsten sechs Monate eine große Steuerreform verabschieden. Obwohl die neuen Bestimmungen nur für amerikanische Steuerzahler gelten würden, hätten sie Auswirkungen auf Unternehmen und Märkte weltweit.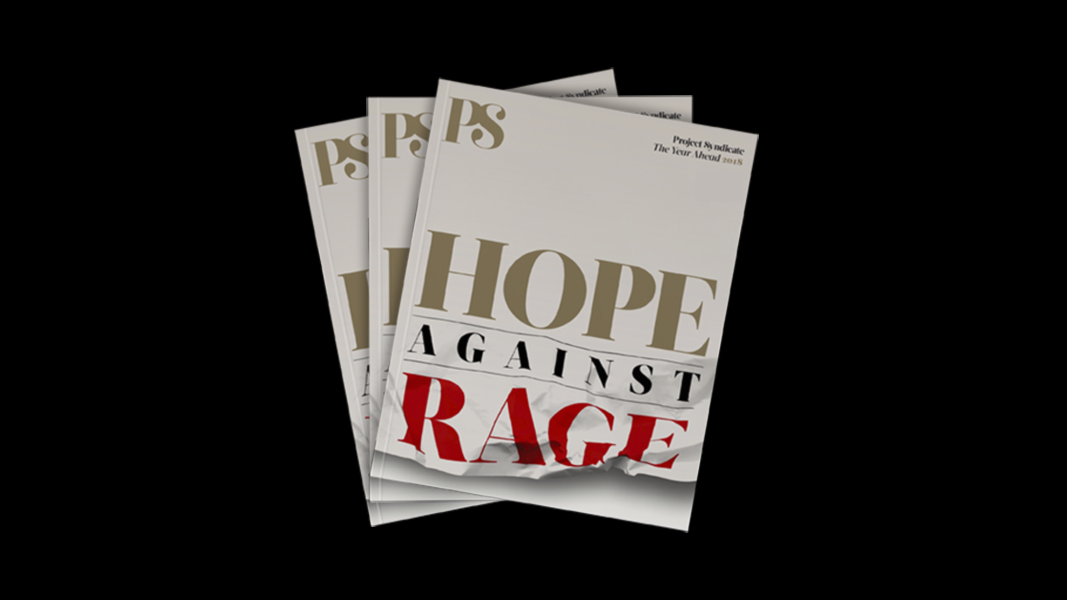 The Year Ahead 2018
The world's leading thinkers and policymakers examine what's come apart in the past year, and anticipate what will define the year ahead.
Die wichtigsten Änderungen werden weniger die einzelnen Steuerzahler als vielmehr US-Konzerne betreffen. Die Reform mit den offenkundigsten und direktesten internationalen Auswirkungen wird die geänderte Besteuerung ausländischer Tochterfirmen amerikanischer Konzerne sein.
Die bestehende Gesetzeslage in den USA ist einzigartig unter allen wichtigen Industrieländern. Man denke an das Beispiel einer ausländischen Tochterfirma eines US-Konzerns, die in Irland Gewinne erwirtschaftet. Diese Tochterfirma zahlt die niedrige irische Körperschaftssteuer von 12 Prozent. Anschließend können Nachsteuergewinne in Irland, in Wertpapiere oder in Betriebe auf der ganzen Welt – mit der Ausnahme der USA – reinvestiert werden.
Führt die Muttergesellschaft der ausländischen Tochterfirma diese Nachsteuergewinne in die USA zurück, um dort zu investieren oder die Mittel an Aktionäre auszuschütten, muss sie dafür die derzeit in den USA geltende Körperschaftssteuer von 35 Prozent auf den ursprünglich in Irland erwirtschafteten Gewinn vor Steuern bezahlen, wobei die bereits bezahlten 12 Prozent in Form einer Steuergutschrift in Abzug gebracht werden.
Aufgrund dieser Strafe von 23 Prozent auf die Rückführung der Gewinne entscheiden sich US-Konzerne in der Regel dafür, die Gewinne ihrer ausländischen Tochtergesellschaften nicht rückzuführen. Das US-Finanzministerium schätzt, dass sich die im Ausland erwirtschafteten kumulierten Gewinne der Tochtergesellschaften auf 2,5 Billionen Dollar belaufen.
Der Kongress wird nun wohl die "territoriale" Besteuerung der Gewinne ausländischer Tochtergesellschaften von US-Konzernen beschließen. Diese, praktisch in allen anderen Industrieländern angewandte Methode der territorialen Besteuerung wird es US-Konzernen ermöglichen, die Nachsteuergewinne ihrer ausländischen Tochtergesellschaften rückzuführen und dafür wenig oder gar keine zusätzlichen Steuern zu bezahlen.
Außerdem wird der Kongress wahrscheinlich eine einmalige Steuer auf die im Ausland erwirtschafteten, aber nicht der amerikanischen Steuergesetzgebung unterworfenen Gewinne ausländischer Tochtergesellschaften im Ausmaß von 2,5 Billionen Dollar beschließen. Obwohl über die Details dieser Bestimmung noch nicht entschieden wurde, besteht die grundsätzliche Idee darin, eine Steuer in der Höhe von 10 Prozent auf nicht besteuerte Gewinne aus dem Ausland einzuheben, wobei diese Steuer über einen Zeitraum von ein paar Jahren zu bezahlen ist. Im Gegenzug für diese neue Steuer könnte ein US-Konzern diese kumulierten Gewinne zu einem von ihm gewählten Zeitpunkt rückführen.
Die Umstellung auf ein territoriales Steuersystem wird wohl bedeutende Auswirkungen auf das Verhalten von US-Konzernen haben. Ein großer Teil der künftigen Gewinne ausländischer Tochterfirmen, die nach geltendem Recht im Ausland verbleiben würden, werden wahrscheinlich in die USA rückgeführt werden, wodurch sich die Investitionen in Europa und Asien verringern werden. Auch ein Teil der in der Vergangenheit im Ausland erwirtschafteten Gewinne von 2,5 Billionen Dollar wird wohl repatriiert werden.
Überdies hätten US-Konzerne keinen Anreiz mehr, den Gründungs- und Unternehmensstandort in andere Länder zu verlegen, um ihre im Ausland erwirtschafteten Gewinne an ihre Aktionäre auszuschütten. Gleichzeitig werden ausländische Firmen einen Anreiz haben, ihre Firmensitze in die USA zu verlegen, wo sie die Vorteile eines US-Konzerns genießen können, ohne die damit verbundene Strafsteuer bezahlen zu müssen.
Obwohl die Umstellung auf ein territoriales Besteuerungssystem die offenkundigsten Auswirkungen auf andere Länder hätte, könnte die geplante Senkung der Körperschaftssteuer noch größere Wirkung zeigen. Der gesetzliche Steuersatz von 35 Prozent auf Unternehmensgewinne ist einer der höchsten Sätze in den Industrieländern. Der Gesetzesentwurf des Kongresses würde die Körperschaftssteuer auf 20 Prozent senken. Präsident Donald Trump forderte einen Steuersatz von 15 Prozent.  
Ein niedrigerer Körperschaftssteuersatz und die Umstellung auf ein territoriales Besteuerungssystem würden den Kapitalstrom aus dem Ausland in Richtung Investitionen in US-Konzerne sowie von Kapitalinvestitionen hin zu selbst genutztem Wohneigentum und Landwirtschaft lenken. Dadurch würden Produktivität und BIP steigen und zu höheren Steuereinnahmen führen, die den direkten Effekt einer geringeren Körperschaftssteuer teilweise ausgleichen.
Weil aber die Einnahmen aus der Körperschaftssteuer derzeit bei etwa 1,6 Prozent des BIP liegen, würde die Halbierung des Steuersatzes bei derzeitigem Produktionsniveau die Einnahmen um etwa 0,8 Prozent des BIP oder 160 Milliarden Dollar jährlich verringern.
Die USA können sich einen derartigen Anstieg des Haushaltsdefizits nicht leisten. Und da nur wenige Merkmale des Körperschaftssteuergesetzes geändert werden können, um den Einnahmenverlust zu begrenzen, glaube ich, dass die Körperschaftssteuer auf etwa 25 Prozent gesenkt werden wird. Damit läge sie erheblich unter dem derzeitigen Steuersatz und im Einklang mit dem OECD-Durchschnitt.
In den letzten Jahrzehnten waren die Körperschaftssteuersätze auf der ganzen Welt rückläufig. Der Steuersatz in den USA lag zuvor bei 50 Prozent und die Werte in anderen OECD-Ländern lagen erheblich über dem derzeitigen Durchschnitt von 25 Prozent. Es ist durchaus möglich, dass die Senkung des Steuersatzes in den USA auch andere Industrieländer veranlassen wird, ihre Körperschaftssteuer zu senken, um deren relative Attraktivität für international mobiles Kapital zu erhöhen.
Kurzum: die wahrscheinlich vom Kongress in den kommenden Monaten verabschiedete Gesetzgebung wird die Steuerbestimmungen für US-Unternehmen ändern, aber auch bedeutende Auswirkungen auf internationale Kapitalströme haben. Überdies könnte es auch beträchtliche Auswirkungen auf Steuergesetze auf der ganzen Welt geben.
Aus dem Englischen von Helga Klinger-Groier