¿Muerte lenta o nueva dirección para las Naciones Unidas?
LONDRES – Durante gran parte de su existencia, las Naciones Unidas se han ocultado detrás de la máxima agradable de que "Si no lo tuviéramos, tendríamos que inventarlo". Ahora, a la venerable edad de 75 años (los suficientes como para haber sido candidato presidencial de Estados Unidos en 2020), la organización todavía goza de una aprobación generalizada en las encuestas de opinión globales.
Pero debajo de la superficie, las Naciones Unidas enfrentan dificultades que no se pueden ignorar. A juzgar por los medios tradicionales y las redes sociales, las cuestiones que impulsan las Naciones Unidas por lo general no avanzan mucho. Peor aún, cuando se trata de mantener la paz y la seguridad, las Naciones Unidas muchas veces se ven obstaculizadas por su Consejo de Seguridad disfuncional, que en sí mismo refleja un mundo cada vez más dividido. Ya sea en Siria, Yemen o Libia, el progreso en materia de garantizar la paz ha sido glacial, y gran parte de las cosas se han decidido en el campo de batalla más que en el Consejo de Seguridad. Estas mismas divisiones también han dificultado la defensa de los derechos humanos, como la reciente elección que otorgó bancas en el Consejo de Derechos Humanos de las Naciones Unidas a Rusia, Cuba y China.  
Por supuesto, las Naciones Unidas siempre han reflejado el mundo que representan. Hubo un amplio respaldo de los miembros para unas Naciones Unidas fuertes sólo en su etapa inicial y durante los primeros años del mandato de Kofi Annan como secretario general a fines de los años 1990. A no ser por eso, las Naciones Unidas normalmente han operado contra fuertes vientos de frente; y ahora, una cantidad de cambios políticos y demográficos están reformulando rápidamente el mundo de la organización.
El mundo de hoy es más joven en general. El poder de Estados Unidos parece haber alcanzado un pico y la distribución global del poder está siendo re-direccionada a China y otros. Al mismo tiempo, la pandemia del COVID-19 ha constatado que el mundo será más pobre, de la misma manera que la digitalización lo ha vuelto menos equitativo.
Con una carta que descansa de lleno en los valores liberales-democráticos de los vencedores de la Segunda Guerra Mundial, las Naciones Unidas se han esforzado en adaptarse al orden global cambiante. Bajo el mandato de su actual secretario general, António Guterres, las Naciones Unidas no han sesgado en perseguir, de manera admirable, la paridad de género y una mayor diversidad entre su personal. Aun así, hay demasiados empleos jerárquicos que siguen en manos de los estados miembro fundadores. Y, en términos más esenciales, la organización parece desconectada del mundo más allá de sus puertas.
China, el segundo mayor contribuyente al presupuesto prorrateado de las Naciones Unidas, ha intentado cada vez más reivindicar un liderazgo global en materia de cambio climático y otras cuestiones, luego de la abdicación de Estados Unidos durante el gobierno del presidente saliente Donald Trump. En la Asamblea General de las Naciones Unidas en septiembre, el presidente chino, Xi Jinping, tomó una medida extraordinariamente relevante: prometió que China alcanzará una neutralidad de carbono en 2060. Sin embargo, el mismo régimen que se ha comprometido a una sustentabilidad ambiental también persigue de manera brutal a la minoría uigur de China.
Subscribe to Project Syndicate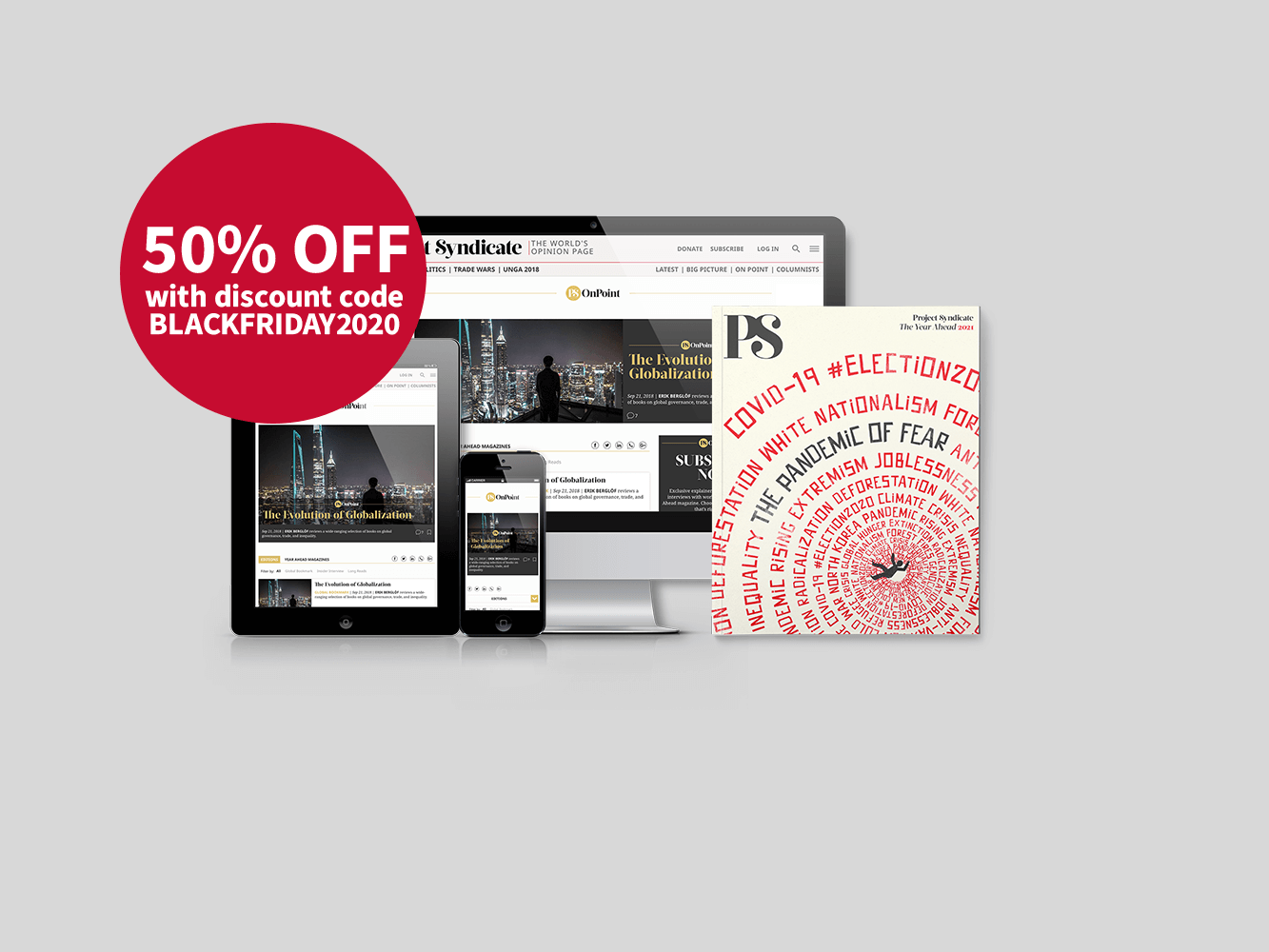 Subscribe to Project Syndicate
Enjoy unlimited access to the ideas and opinions of the world's leading thinkers, including weekly long reads, book reviews, and interviews; The Year Ahead annual print magazine; the complete PS archive; and more – All for less than $9 a month.
Esto apunta al dilema central de las Naciones Unidas. En términos de población, gran parte del mundo de hoy vive bajo un régimen autoritario, desde déspotas sin ni siquiera pretensiones de legitimidad democrática hasta autócratas electos que han erosionado las instituciones democráticas y los controles sobre su poder.
Sin ninguna otra opción que la de lidiar con este mundo cada vez menos democrático, el desafío de las Naciones Unidas hoy es moldear una agenda práctica y alcanzable sin traicionar su carta fundadora y su compromiso con los derechos humanos y otras libertades. El organismo tendrá que apelar a sus fortalezas actuales. Como representante de "derechos colectivos", las Naciones Unidas tienen una posición única para movilizar la acción en cuestiones como el cambio climático, que amenaza a los agricultores pobres en los países en desarrollo tanto como a los residentes ricos de Manhattan que están expuestos a los crecientes niveles marítimos.
De la misma manera, los Objetivos de Desarrollo Sostenible de 2030, que buscan abordar la desigualdad y la exclusión en todas partes, siguen siendo un ejemplo de las Naciones Unidas en su mejor expresión, al igual que el llamado de Guterres a "un nuevo contrato social para una nueva era". Las Naciones Unidas ofrecen un bien global indispensable al generar tablas clasificatorias del desarrollo humano y organizar amplias coaliciones para alcanzar un progreso sostenido en indicadores clave de bienestar.
Pero el hecho de que las Naciones Unidas sean una voz líder para la justicia social, económica y ambiental no significa que le dejemos pasar el tema de los derechos humanos. La organización tiene la obligación de informar sobre abusos a los derechos humanos donde los detecte. Aunque debería ser prudente a la hora de pasar evidencia a otros y hacer denuncias, no debe sentir temor en su defensa. En esta materia, sus mejores aliados son los grupos de la sociedad civil y los pocos países valientes que están dispuestos a desafiar intereses comerciales o políticos estrechos para enfrentarse a países como China, India o Arabia Saudita.
Por el contrario, las Naciones Unidas probablemente tengan que ceder ante la lógica de la guerra fría del siglo XXI. El Consejo de Seguridad seguirá siendo poco eficiente si no se lo reforma –una perspectiva distante-. Pero hay maneras de eludir esta parálisis. Durante la Guerra Fría original, las Naciones Unidas, sin referencia al Consejo de Seguridad, lanzaron iniciativas importantes para abordar las crisis humanitarias y apoyar a los nuevos miembros que emergían de un régimen colonial. Las agencias de desarrollo y humanitarias de las Naciones Unidas muchas veces apelaron a sus propios mandatos y al derecho internacional para intervenir cuando las circunstancias así lo requerían.  
Hoy, los representantes especiales de las Naciones Unidas en zonas de conflicto y los coordinadores residentes de las Naciones Unidas en otras partes hacen un bien que no se percibe a simple vista, al trabajar incansablemente detrás de escena para evitar conflictos locales, defender a la sociedad civil y abordar la desigualdad y otras causas subyacentes de inestabilidad política. Estas Naciones Unidas basadas en el terreno prosperan fuera de la vista y del pensamiento, a salvo de la política obstructiva impulsada por los estados del Consejo de Seguridad en la ciudad de Nueva York.
Es aquí donde se garantizará o se perderá el futuro de las Naciones Unidas. En un mundo más joven, más enojado y cada vez más impaciente, un club distante de hombres vestidos con trajes oscuros está condenado a la irrelevancia. Donde las Naciones Unidas importan es en el terreno, desplegando su mandato destacable de pelear por quienes más lo necesitan.