Pařížský spektákl kolem klimatických změn
OTTAWA – Prosincová pařížská konference Organizace spojených národů o změnách klimatu bude obsahovat všechny pečlivě secvičené prvky hollywoodského trháku. Herecké obsazení bude úchvatné: v hlavních rolích prezidenti a premiéři a kolem nich tisíce vedlejších herců včetně demonstrantů, pořádkové policie a autobusů plných novinářů. Scénář se sice stále drží pod pokličkou, avšak hlavní zápletka už unikla: letošní konference bude ostře kontrastovat s neúspěšnými jednáními v Kodani v roce 2009 v tom, že tentokrát planeta vyhraje.
Je to podmanivá zápletka, ale bohužel nedrží dost dobře pohromadě. Světu bude oznámeno, že dobrá vůle a tvrdé vyjednávání se vyplatily. Vlády se dohodly na dobrovolném snížení emisí skleníkových plynů, které zabrání planetě ve vyšším oteplení než o 2° Celsia. A pak se jako ohromující deus ex machina vynoří zpráva, že se největší světové těžební společnosti – takzvaní "supermajors" – dohodly na omezení čistých emisí do roku 2100 na nulu tím, že budou zachycovat uhlík u zdroje, vysávat ho z atmosféry a skladovat ho pod zemí. Planeta bude zachráněna a ekonomika bude moci svobodně vzkvétat. Následuje závěrečná hudba a titulky.
Problém je v tom, že tento scénář není dokumentem, nýbrž fikcí. Požadovaná technologie stále nebyla vyvinuta a snížení čistých emisí na nulu jednoduše není možné. A podobně jako hollywoodskou produkci budou i poselství pařížské konference silně ovlivňovat ti, kdo mají nejvíc peněz.
Matematický propočet není nijak složitý. Světová energetická infrastruktura – jemně vyladěná na spalování fosilních paliv – má hodnotu 55 bilionů dolarů. Papírová hodnota zásob fosilních paliv – z nichž většinu vlastní "supermajors" – činí zhruba 28 bilionů dolarů.
Vliv těžebního průmyslu je patrný na faktu, že vlády z celého světa očekávají v letošním roce jeho dotace ve výši přibližně 5,3 bilionu dolarů, včetně masivních výdajů na neutralizaci jeho nepříznivých zdravotních a ekologických dopadů. Vlády, které se sejdou v Paříži, jinými slovy vynakládají na dotování příčin klimatických změn víc peněz než na globální zdravotní péči nebo paradoxně na zmírňování klimatických změn a adaptaci na ně.
To už však součástí pařížského příběhu nebude. Světové veřejnosti bude předložena interpretace založená na dvou neověřených formách "geoinženýringu", jejichž stoupenci se snaží manipulovat s planetárním systémem. Aktivitou, které se dostane největší pozornosti, je takzvaná bioenergie se zachycováním a ukládáním uhlíku (BECCS). Americké ministerstvo energetiky svolalo v květnu soukromé jednání, na kterém se o této technologii diskutovalo. Pro "supermajors" se BECCS stane fíkovým listem, pomocí něhož budou chránit svá aktiva.
Subscribe to Project Syndicate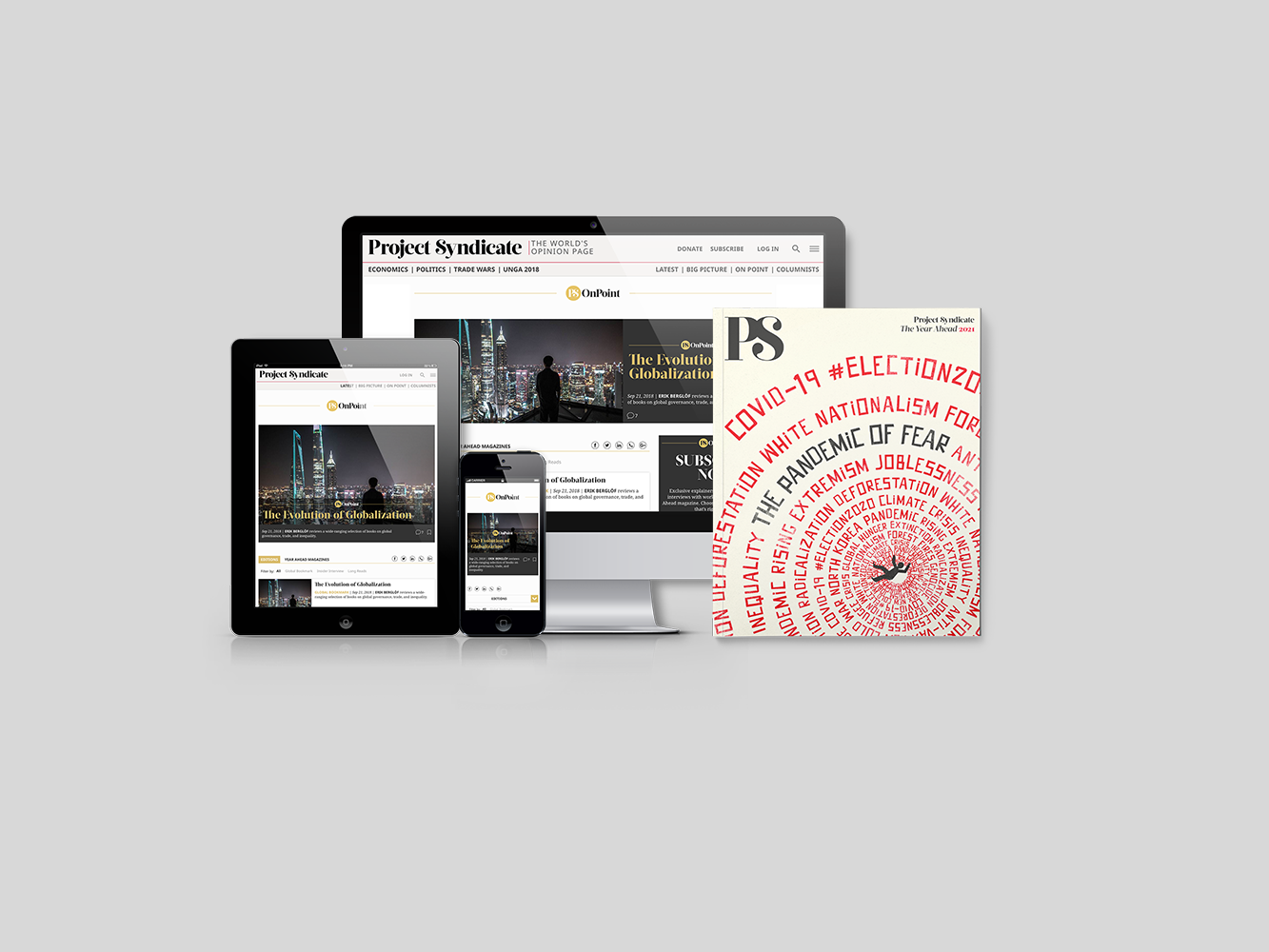 Subscribe to Project Syndicate
Enjoy unlimited access to the ideas and opinions of the world's leading thinkers, including weekly long reads, book reviews, topical collections, and interviews; The Year Ahead annual print magazine; the complete PS archive; and more – for less than $9 a month.
Zavedení BECCS by však vyžadovalo, aby svět udržoval plochu rovnající se 1,5násobku rozlohy Indie, která bude plná polí a pralesů schopných absorbovat obrovská množství oxidu uhličitého, a současně aby zajistil dostatek potravin pro globální populaci, která má podle očekávání přesáhnout do roku 2050 hranici 9 miliard. Do té doby, slibují zastánci této technologie, se k biologickému odlučování připojí programy, které zachytí emise v okamžiku jejich uvolňování nebo je vysají ze vzduchu a včerpají do hlubokých podzemních šachet, kde sejdou z očí i z mysli.
Producenti fosilních paliv zachycování uhlíku podporují, protože jim umožní ponechat otevřené doly a zapnutá čerpadla. Bohužel pro planetu ho mnoho vědců pokládá za technicky nemožné a finančně zničující – zvláště pokud se má tato technologie zavést včas, aby se odvrátily chaotické klimatické změny.
Zabránění nekontrolovanému vzestupu teplot si vyžádá i druhé geoinženýrské opatření známé jako "řízení slunečního záření". Jeho podstatou je napodobení přirozeného chladicího účinku sopečné erupce pomocí metod, jako je čerpání síranů hadicemi 30 kilometrů do stratosféry s cílem zastínit sluneční světlo.
Britská Královská společnost se domnívá, že potřeba takové technologie může být nevyhnutelná, a spolupracuje s partnery v jiných zemích na zkoumání metod, jimiž by se její používání mělo řídit. Americká Národní akademie věd vyslovila počátkem roku vlažný souhlas s touto technologií a čínská vláda ohlásila velkou investici do úpravy počasí, která by mohla zahrnovat i řízení slunečního záření. Rusko už tuto technologii vyvíjí.
Na rozdíl od zachycování uhlíku má bránění slunečnímu svitu skutečně potenciál snížit globální teploty. Teoreticky je tato technologie jednoduchá a levná a může ji realizovat jediná země nebo malá skupina spolupracujících institucí; nevyžaduje tedy konsensus v OSN.
Řízení slunečního záření však neodstraňuje z atmosféry skleníkové plyny. Pouze maskuje jejich účinky. Pokud se hadice uzavřou, teplota planety se prudce zvýší. Tato technologie nám tedy může získat čas, ale přenechává kontrolu nad planetárním termostatem těm, kdo disponují hadicemi. A i stoupenci této technologie připouštějí, že podle jejich počítačových modelů bude mít zmíněná metoda silný negativní dopad na tropické a subtropické oblasti. Klimatické změny jsou zlé, avšak geoinženýring má potenciál je ještě zhoršit.
Příběh, který se producenti pařížské konference budou snažit podsunout divákům, se opírá o technologie, jež nejsou o nic účinnější než kouř a zrcadla. Je důležité, abychom se je naučili prohlédnout. Opona se zvedne nad souborem falešných slibů a spustí se po schválení politik, které povedou pouze k chaosu – pokud se do děje nevloží publikum.