Los guardianes constitucionales de Gran Bretaña vuelven al ataque
LONDRES – La constitución de Estados Unidos no es "un pacto suicida", escribió el juez de la Corte Suprema de Estados Unidos Robert H. Jackson. Para el primer ministro británico, Boris Johnson, en cambio, la constitución no codificada del Reino Unido puede terminar siéndolo –al menos para su carrera política-. Luego de una decisión unánime de la Corte Suprema de Gran Bretaña de que Johnson había actuado ilegalmente al prorrogar (suspender) al Parlamento este mes, el mandato de Johnson como líder británico está en grave peligro.
El dictamen se produjo en un momento en que todo el mundo occidental está asolado por una revuelta constitucional desatada por líderes populistas que han atizado un conflicto entre el estado de derecho y el régimen "popular", cuya voluntad está definida por el líder populista. Los gobiernos populistas a ambos lados del Atlántico han roto con la tradición y la convención constitucional, abandonando el precedente para aprovechar cualquier ventaja posible, como Johnson intentó hacer al prorrogar al Parlamento.
La cuestión de las sesiones del Parlamento casi nunca fue polémica. En tiempos normales, el gobierno controla una clara mayoría en la Cámara de los Comunes y puede impulsar su agenda legislativa. Pero al intentar suspender al Parlamento por cinco semanas, en lugar de los habituales 4-5 días, fue vergonzosamente evidente que la de Johnson no era una prórroga normal. Johnson, un primer ministro que tiene un escaso apego a la verdad, intentó de manera inepta argumentar que el periodo de cinco semanas estaba asociado al receso habitual de septiembre del Parlamento, cuando los principales partidos políticos realizan sus conferencias. Pero la preocupación de Johnson obviamente era minimizar la capacidad del Parlamento de impedir su intención de un retiro sin acuerdo de la Unión Europea.
Desde una perspectiva puramente política, habría sido razonable que la Corte Suprema encontrara legal la prórroga. Después de todo, la prórroga es nominalmente la única prerrogativa del ejecutivo. Sin embargo, si la Corte hubiera sancionado la acción de Johnson, habría dejado una laguna enorme en la ley, brindándole a este gobierno y a cualquier gobierno futuro la oportunidad de disolver el Parlamento en cualquier momento que quisiera, durante todo el tiempo que quisiera. Esto habría trastocado la constitución británica, que descansa en la noción de la soberanía parlamentaria.
Desde la transformación de Gran Bretaña en una monarquía constitucional hace cuatro siglos, las cortes han sido cautelosas a la hora de darle al ejecutivo, ya sea una monarquía hereditaria o un gobierno electo, un poder ilimitado. En el Caso de las Proclamaciones, presentado en 1610 y mencionado por la Corte Suprema en su decisión de revertir la acción de Johnson, la Banca del Rey (King's Bench) sostuvo que "el rey no tiene ninguna otra prerrogativa más que la que le otorga el derecho de la tierra". El ejecutivo, por lo tanto, debe usar el poder de la prerrogativa dentro de sus "límites legales" y determinar dónde residen esos límites es el dominio legítimo de las cortes.
En lugar de interpretar que la soberanía parlamentaria simplemente significa que las "leyes sancionadas por la Corona en el Parlamento son… supremas", la Corte Suprema consideró que debe ser necesario que la legislatura haga rendir cuentas al ejecutivo. Este principio constitucional, dijo la corte, es cómo las "políticas del ejecutivo son sometidas a consideración de los representantes del electorado… y cómo los ciudadanos están protegidos del ejercicio arbitrario del poder ejecutivo".
Subscribe now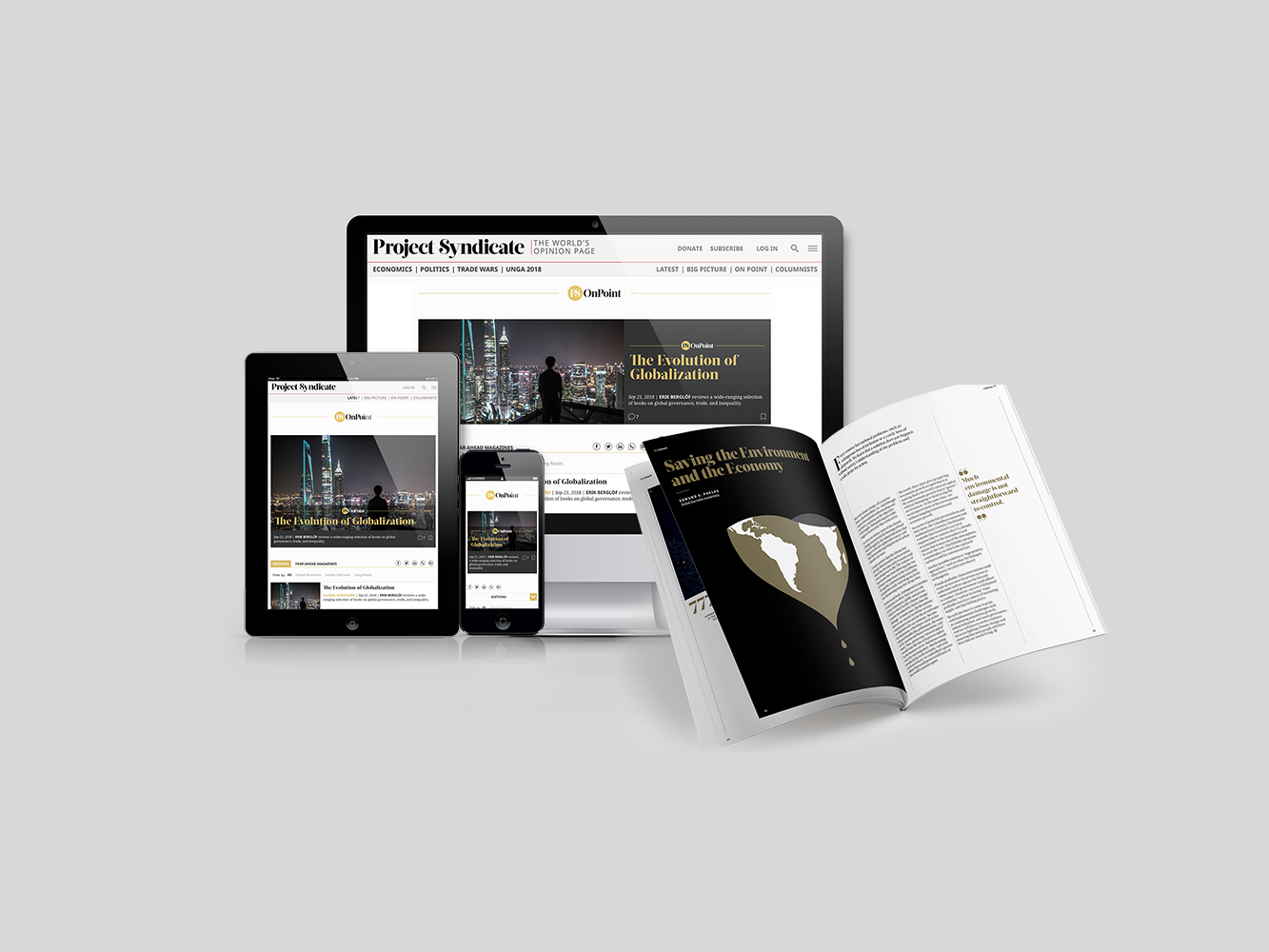 Subscribe now
Subscribe today and get unlimited access to OnPoint, the Big Picture, the PS archive of more than 14,000 commentaries, and our annual magazine, for less than $2 a week.
Vista desde esta perspectiva, la decisión no parece polémica. Si bien la responsabilidad parlamentaria nunca antes ha sido reconocida como un principio constitucional independiente, es una consecuencia natural de la soberanía del Parlamento. Si el gobierno tuviera la oportunidad de destituir al Parlamento por capricho, esa soberanía se reduciría a cualquier oportunidad que pudiera aprovechar para legislar, mientras que el ejecutivo podría optar por hacer caso omiso del electorado y de sus representantes.
Una vez que se cruzó este umbral de justiciabilidad, las perspectivas de que la Corte Suprema encontrara ilegal la prórroga de Johnson eran casi inexistentes. El gobierno no había podido ofrecer ninguna razón coherente para la extensión de la prórroga. Por el contrario, a la corte se le presentó una plétora de evidencia circunstancial incriminatoria, desde la ausencia de una declaración testimonial explicando la necesidad de la prórroga hasta su duración excepcional. Había mucho para impugnar al gobierno, y poco para absolverlo.
Sin embargo, al determinar que la prórroga era ilegal, la Corte Suprema se alejó del razonamiento del Tribunal Supremo escocés, que anteriormente había dictaminado que la prórroga era ilegal por la intención de Johnson cuando buscó el consentimiento de la reina. Johnson había pretendido obstaculizar al Parlamento, y por lo tanto le mintió a la reina sobre la razón para la prórroga. La Corte Suprema esquivó esta cáscara de banana y se centró, en cambio, en el efecto de la prórroga: interferencia con el principio constitucional de la rendición de cuentas.
Lo importante es que la corte sí reconoció que éste era un terreno en el cual interferiría sólo en circunstancias excepcionales. El gobierno debe ofrecer razones, pero al considerar esas razones, la corte les daría "mucha libertad". Y, en este caso, el gobierno se vio perjudicado por sus propias mentiras. La corte no pudo dar libertad a ninguna razón, porque no se habían ofrecido, ni se pudieron ofrecer, razones. De manera que, frente a una interferencia injustificada en un principio constitucional fundamental, la corte no tuvo otra opción que revocarlo.
El Parlamento y la Corte Suprema del Reino Unido ahora deberían ser vistos como la vanguardia de la resistencia al populismo. En lugar de ceder ante alguna "voluntad del pueblo" inventada, estas instituciones han enfatizado que algunos principios están más allá de los caprichos mayoritarios. Miembros conservadores del Parlamento como Ken Clarke y Dominic Grieve, que estaban dispuestos a sacrificar sus carreras políticas para ponerle límites a un gobierno extralimitado, representan la necesidad de poner esos principios por delante de la lealtad partidaria.
La anulación de la prórroga de Johnson fue extraordinaria, pero constitucionalmente correcta y necesaria. Quienes respetan las constituciones y los valores que las sustentan deben ser vigilantes y enérgicos a la hora de defenderlas. Aquí hay una lección para las instituciones políticas y judiciales de Estados Unidos, particularmente para aquellos republicanos que siguen demostrando una mayor lealtad a su tribu política que a su país.