Populistas corruptos
ARLINGTON, VIRGINIA – La elección dejó a uno de los países más grandes del mundo profundamente dividido, y entregó la presidencia a un agitador militarista, que hostiga a las minorías y critica duramente a los medios, y que prometió aplastar a un establishment corrupto. No me refiero a la elección presidencial de 2016 en Estados Unidos que llevó a Donald Trump al poder, sino a la elección de 2018 en Brasil, cuyo ganador (ahora apodado el Trump de los Trópicos) Jair Bolsonaro asumió formalmente el 1 de enero.
Bolsonaro se une a la creciente lista de líderes supuestamente transformadores (entre ellos Trump, el primer ministro húngaro Viktor Orbán y el líder de facto de Polonia Jarosław Kaczyński) que obtuvieron el poder despotricando contra el establishment y jurando poner fin a la corrupción sistémica. ¿Seguirá también a Trump, Orbán y en menor medida Kaczyński en lo referido a que bajo su liderazgo se extiendan nuevas formas de corrupción, mientras ellos intentan reformular la gobernanza para consolidar su poder?
Pese a sus reiteradas promesas de "limpiar la ciénaga", Trump ha hecho posible un nivel de corrupción que probablemente no tenga precedentes en la historia de los Estados Unidos y que afecta a amplios sectores de la burocracia federal. Dejó sin cubrir puestos vacantes en el gobierno, recortó presupuestos, evadió protocolos y procedimientos burocráticos establecidos, y marginó a los diplomáticos. Y aunque en general eximió al ejército, también suele denigrar la experiencia de sus comandantes, anteponiéndole sus propios instintos.
El vaciamiento del aparato estatal permite hacer más informal la gobernanza, más personal la formulación de políticas, más dominante el poder ejecutivo y más importante la lealtad al líder. Trump designó a familiares como asesores oficiales y extraoficiales, colocó a viejos auxiliares en organismos del Estado para que vigilen su lealtad, y dictó más decretos ejecutivos en su primer año que cualquier otro presidente del último medio siglo.
Además de los casos flagrantes de nepotismo, amiguismo y abuso de poder en que han incurrido personas designadas por Trump, esto dio nuevas oportunidades para cabildear en secreto a agentes no registrados oficialmente de corporaciones e incluso gobiernos extranjeros. Por ejemplo, Newt Gingrich, asesor informal de Trump, quien intercedió en favor de empresas médicas y de la inmensa Asociación Federal Nacional Hipotecaria (apodada Fannie Mae); Michael Cohen, exconsigliere de Trump, que recibió de corporaciones como AT&T y Novartis pagos a cambio de "asesoramiento"; y la participación comprobada del ex asesor de seguridad nacional de Trump Michael Flynn y de su jefe de campaña Paul Manafort en actividades de cabildeo relacionadas con Rusia y Turquía.
A esto hay que sumarle lo que yo denomino las "élites ocultas" (shadow elites): actores del establishment con funciones entrelazadas, opacas y no del todo declaradas en las esferas públicas y privadas. Por ejemplo, generales y almirantes retirados que integran comisiones que asesoran al gobierno en temas de defensa y pueden influir en las agendas del área y usar conexiones e información para conseguirles contratos militares a las empresas consultoras de su propiedad o a las empresas de defensa para las que trabajan.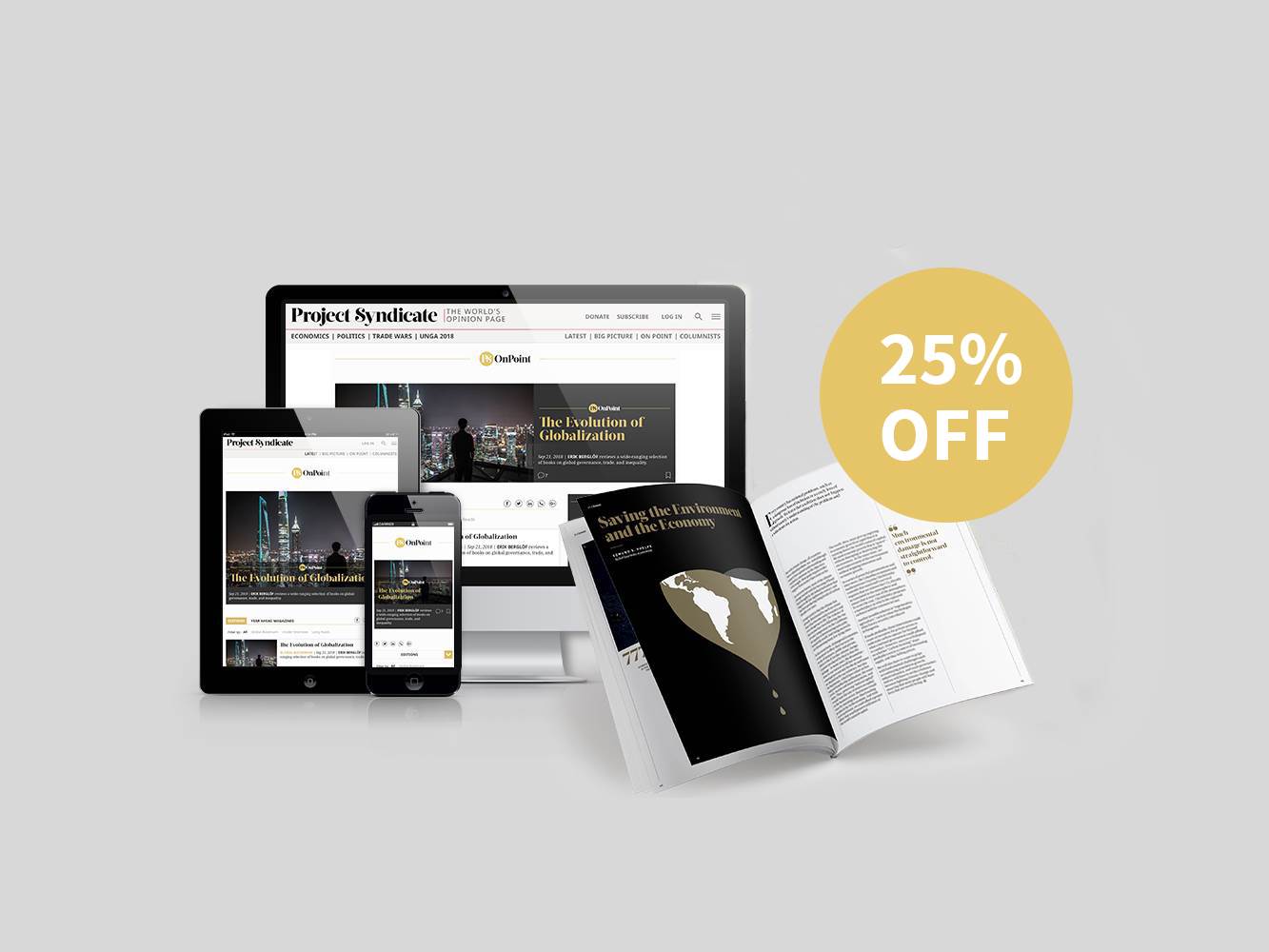 Subscribe now
For a limited time only, get unlimited access to On Point, The Big Picture, and the PS Archive, plus our annual magazine, for just $75.
También hay muchos funcionarios designados por Trump con profundos vínculos con las industrias que se supone deben controlar, lo que incluye sectores como la educación, las finanzas y especialmente el sector energético; o que son manifiestamente hostiles a los organismos que integran. El presidente mismo mezcló la marca Trump con el puesto que ocupa, al no desprenderse de sus negocios, incluso mientras toma decisiones (en forma oficial o no) que claramente afectan los resultados de las empresas de su propiedad.
Es verdad que la democracia estadounidense todavía es comparativamente firme, y la administración Trump sufrió importantes reveses a manos de los tribunales y de los medios (blancos ambos de sus reiterados ataques). No es el caso de Hungría bajo Orbán, el primero de unos pocos líderes mundiales que apoyaron la candidatura de Trump, o de Polonia bajo Kaczyński. Mientras Trump facilitó la corrupción debilitando al gobierno, Orbán y Kaczyński se concentraron en apropiarse del control, cambiar las reglas y poner las instituciones de gobierno a su servicio.
En Hungría, Orbán designó a personas leales a cargo de varios organismos independientes de control del gobierno, y llenó de partidarios el sistema judicial, lo que le permite reescribir la constitución a su total arbitrio. Eliminada la mayoría de las restricciones institucionales, Orbán fomentó lo que Freedom House describe como corrupción "a gran escala e impune".
Cuando en 2010 su partido Fidesz obtuvo una victoria decisiva, Orbán lo proclamó como un día de "revolución", porque el pueblo húngaro había "derrocado al régimen de oligarcas que abusaron de su poder". Pero Orbán permitió la aparición de una nueva generación de oligarcas, organizando redes políticas para emplear el poder y los recursos del Estado en beneficio de amigos personales y aliados políticos.
Transparency International calcula que el 70% de las compras públicas en Hungría están "infectadas" de corrupción, lo que posiblemente le cueste al país hasta un 1% del PIB. Además de los recursos propios de Hungría, Orbán desvió hacia sus amigos miles de millones de euros de la Unión Europea, que ahora exige su devolución aunque sea parcial.
Pero el objetivo de Orbán siempre ha sido asegurarse de que los actores de poder de Hungría estén de su lado. Y hasta ahora el plan le funcionó. Por ejemplo, oligarcas con conexiones con Orbán obtuvieron el "control y dominio completos del mercado regional de diarios".
En Polonia, el partido gobernante Ley y Justicia (PiS), liderado por Kaczyński (que no tiene un puesto oficial en el gobierno), también se lanzó al asalto de las instituciones de gobierno. Como Fidesz, PiS se presentó como un antídoto a la corrupción, lo que lo ayudó a conseguir una victoria electoral decisiva en 2015. Pero aunque el gobierno encaró algunas iniciativas anticorrupción legítimas (por ejemplo una campaña contra la evasión fiscal), también ha empleado acusaciones de corrupción como un arma contra opositores políticos, de modo que buena parte de su agenda anticorrupción se ve más como un plan autoritario de consolidación del poder.
En tanto, PiS intentó hacerse con el control del servicio civil, el sistema judicial y los medios controlados por el Estado; cambió la ley del servicio civil para poder despedir a profesionales de carrera y colocar en su lugar a figuras leales, y reemplazó a numerosos directivos de empresas estatales.
Partidarios de confianza de Kaczyński ahora toman las grandes decisiones en Polonia, con escasa rendición de cuentas. En este contexto, un escándalo bancario que involucra a un importante funcionario regulador que al parecer pidió el pago de un soborno a uno de los principales bancos sugiere que hay un involucramiento institucional de PiS (y de figuras relacionadas con Kaczyński) y resalta el daño institucional que han hecho.
A casi diez mil kilómetros de distancia, en Brasil acaba de asumir Bolsonaro, quien como estos líderes ha prometido que "los departamentos del gobierno no serán dirigidos por nadie que haya sido condenado por corrupción". Pero a juzgar por los homólogos populistas de Bolsonaro en otros países, es mejor que los brasileños no se hagan muchas ilusiones.
Traducción: Esteban Flamini