Schmutzige Populisten
ARLINGTON, VIRGINIA – Die Wahl hat eines der weltgrößten Länder tief gespalten und einem das Militär liebenden, Minderheiten tyrannisierenden, auf die Medien einprügelnden Heißsporn, der verspricht, ein korruptes Establishment zu beseitigen, die Präsidentschaft verschafft. Ich spreche hier nicht von der US-Präsidentschaftswahl des Jahres 2016, die Donald Trump an die Macht brachte, sondern vielmehr von jener 2018 in Brasilien, deren Gewinner der am 1. Januar offiziell ins Amt eingeführte "Trump der Tropen" Jair Bolsonaro war.
Bolsonaro ergänzt die wachsenden Ränge angeblich "transformativer" politischer Führer – darunter Trump, der ungarische Ministerpräsident Viktor Orbán und Jarosław Kaczyński, der faktisch in Polen das Sagen hat –, die an die Macht kamen, indem sie auf das Establishment schimpften und versprachen, die Korruption im System auszumerzen. Wird er es Trump, Orbán und, im geringeren Umfang, Kaczyński gleichtun und der Verbreitung neuer Formen der Korruption vorstehen, während er gleichzeitig versucht, durch Änderungen bei der Regierungsführung seine Macht zu festigen?
Trump hat wiederholt versprochen, "den Sumpf trockenzulegen", dabei jedoch ein Maß an Korruption ermöglicht, das in der amerikanischen Geschichte beispiellos sein dürfte und Auswirkungen auf breite Bereiche der Bundesbürokratie hat. Er hat offene Stellen unbesetzt gelassen, Haushaltsmittel zusammengestrichen, etablierte Verwaltungsverfahren und -protokolle umgangen und Diplomaten beiseitegeschoben. Weitgehend verschont hat er das Militär, obwohl er auch hier die Fachkompetenz seiner Kommandeure regelmäßig zugunsten seines Bauchgefühls kleinredet.
Macht man den Staatsapparat bedeutungslos, kann die Regierungsführung informeller werden, die Politik stärker personengebunden, die Exekutive dominanter und die Loyalität gegenüber dem Staatschef wichtiger. Trump hat Familienmitglieder als offizielle und inoffizielle Berater installiert, leitende Mitarbeiter in Behörden abgestellt, um dort die Loyalität zu überwachen, und in seinem ersten Amtsjahr mehr Präsidentenverfügungen erlassen als jeder andere Präsident der letzten fünfzig Jahre.
Über die offenkundige Vetternwirtschaft, Cliquenwirtschaft und den Amtsmissbrauch durch von Trump ernannte Amtsträger hinaus hat dies neue Betätigungsmöglichkeiten für "Schattenlobbyisten" eröffnet: nicht registrierte Beeinflusser, die ihre Verbindungen zu Unternehmen oder sogar ausländischen Regierungen nicht offenlegen. So vertritt etwa Trumps informeller Berater Newt Gingrich die Interessen von Krankenversorgungsunternehmen und dem Hypothekenriesen Fannie Mae. Trumps ehemaliger Consigliere Michael Cohen wurde von Kapitalgesellschaften wie AT&T und Novartis für seine "Beratertätigkeit" bezahlt. Sowohl der frühere Nationale Sicherheitsberater Michael Flynn als auch Trumps Wahlkampfleiter Paul Manafort haben nachweislich mit der Türkei und Russland verbundene Lobby-Arbeit geleistet.
Dann sind da die "Schatteneliten": Akteure aus dem Establishment, die miteinander vernetzte, undurchsichtige und nicht völlig offengelegte Rollen im öffentlichen und privaten Raum ausfüllen. So können etwa pensionierte Generäle und Admiräle, die in staatlichen Beratungsgremien zur Sicherheit sitzen, die Verteidigungspolitik mitgestalten und zugleich ihre Kontakte und Informationen nutzen, um den Beratungsfirmen, deren Eigentümer sie sind, oder den Verteidigungsunternehmen, für die sie arbeiten, lukrative Militäraufträge zuzuschanzen.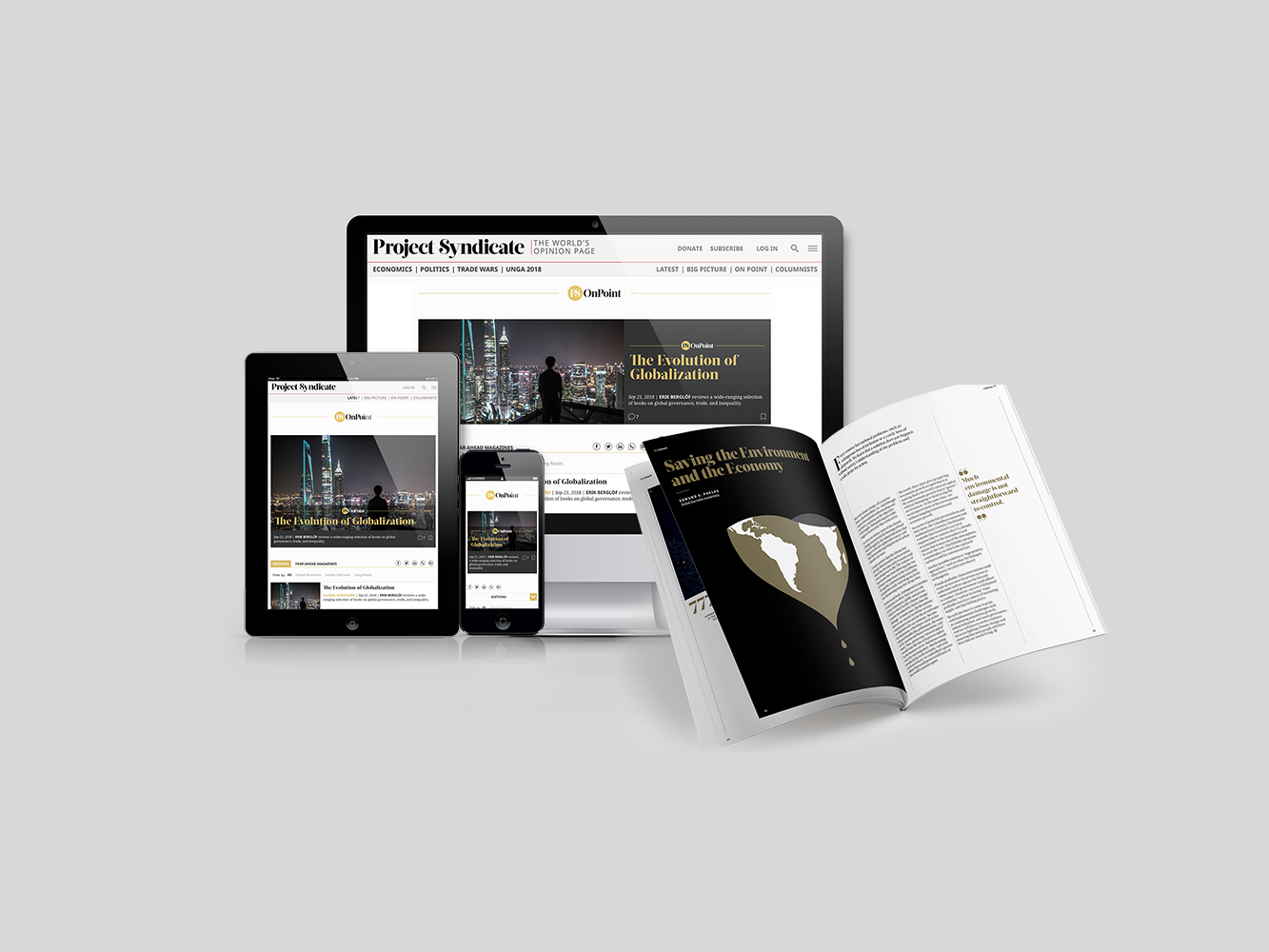 Subscribe now
For a limited time only, get unlimited access to On Point, The Big Picture, and the PS Archive, plus our annual magazine, for less than $2 a week.
In ähnlicher Weise haben von Trump ernannte Amtsträger häufig tief gehende Verbindungen zu den Branchen, die sie angeblich beaufsichtigen sollen – dem Bildungs-, dem Finanz- und insbesondere dem Energiesektor –, oder sie stehen ihren eigenen Behördenexplizit feindselig gegenüber. Und der Präsident selbst hat die Marke Trump mit seinem Amt verschmolzen; er hat seine Beziehungen zu seinem Unternehmen nicht vollständig gekappt, obwohl er (offizielle und inoffizielle) Entscheidungen trifft, die sich eindeutig auf dessen Gewinn auswirken.
Natürlich ist die amerikanische Demokratie immer noch vergleichsweise fest verwurzelt, und der Trump-Regierung schlägt aus Justiz und Medien (die Trump beide immer wieder angegriffen hat) erheblicher Widerstand entgegen. In Ungarn unter Orbán – dem ersten der kleinen Zahl von Regierungschefs, die Trumps Kandidatur unterstützt haben – oder in Polen unter Kaczyński ist dies nicht im gleichen Maße der Fall. Trump begünstigt die Korruption, indem er die Regierung schwächt; Orbán und Kaczyński konzentrieren sich darauf, die Kontrolle zu übernehmen, die Spielregeln zu ändern und die staatlichen Institutionen zu vereinnahmen.
In Ungarn wurden Orbán-Loyalisten mit der Leitung mehrerer unabhängiger, den Staat überwachender Organisationen betraut, und die Justiz wurde mit seinen Anhängern besetzt. Dies hat Orbán in die Lage versetzt, die Verfassung ganz nach eigenem Ermessen umzuschreiben. Und da ihm kaum noch institutionelle Schranken gesetzt sind, hat Orbán ein System aufgezogen, das Freedom House als "großmaßstäbliche und ungestrafte" Korruption beschreibt.
Als Orbáns Fidesz-Partei 2010 einen deutlichen Wahlsieg errang, nannte Orbán dies einen Tag der "Revolution": Das ungarische Volk habe "das Regime der Oligarchen herausgeworfen, die ihre Macht missbrauchten". Doch hat Orbán der Entwicklung einer neuen Generation von Oligarchen vorgestanden, indem er in Abstimmung mit politischen Insidern die Macht und Ressourcen des Staates zugunsten persönlicher Freunde und politischer Verbündeter eingesetzt hat.
Nach Schätzung von Transparency International sind inzwischen 70% des öffentlichen Beschaffungswesens Ungarns von Korruption "infiziert", was das Land möglicherweise bis zu 1% vom BIP kostet. Über Ungarns eigene Ressourcen hinaus hat Orbán EU-Mittel in Milliardenhöhe an seine Amigos umgeleitet, und die Europäische Union verlangt inzwischen zumindest eine Teilrückzahlung.
Für Orbán jedoch bestand das Ziel immer darin, sicherzustellen, dass Ungarns Machtelite auf seiner Seite stand. Und sein Plan ist aufgegangen. So haben sich etwa mit Orbán verbundende Oligarchen die "vollständige Kontrolle und Beherrschung des regionalen Zeitungsmarktes" gesichert.
Die von Kaczyński (der keine offizielle Stellung innerhalb der Regierung innehat) geleitete Partei für Recht und Gerechtigkeit (PiS) hat in ganz ähnlicher Weise die staatlichen Institutionen ins Visier genommen. Wie Fidesz präsentierte sich die PiS als ein Mittel gegen die Korruption, was ihr half, 2015 einen deutlichen Wahlsieg zu erzielen. Doch obwohl die Partei einige legitime Initiativen zur Korruptionsbekämpfung – darunter Maßnahmen gegen Steuerbetrug – verfolgt hat, hat sie Korruptionsvorwürfe zugleich als Waffe gegen politische Gegner eingesetzt, was ihre Agenda der Korruptionsbekämpfung in weiten Teilen als autoritären Griff nach der Macht erscheinen lässt.
Gleichzeitig hat die PiS versucht, die Kontrolle über den Beamtenapparat, die Justiz und die staatlich kontrollierten Medien zu erlangen. Die PiS hat das Beamtenrecht geändert, um Berufsbeamte aus dem Amt zu drängen, und an ihrer Stelle viele Loyalisten installiert, und sie hat die Leiter der staatseigenen Unternehmen ersetzt.
Kaczyński-Vertraute treffen nun in Polen viele wichtige Entscheidungen, und das weitgehend, ohne einer Rechenschaftspflicht zu unterliegen. Vor diesem Hintergrund legt ein aktueller Bankenskandal, in dem der Vorsitzende einer Regulierungsbehörde anscheinend von einem leitenden Banker eine Bestechungszahlung verlangte, eine institutionelle Beteiligung von mit der PiS und Kaczyński verbundenen Akteuren nahe und unterstreicht die von diesen angerichteten institutionellen Schäden.
Zehntausend Kilometer weit weg wurde in Brasilien nun Bolsonaro ins Amt eingeführt, der in Anlehnung an diese politischen Führer verspricht, dass "Ministerien von niemandem geleitet werden werden, der wegen Korruption verurteilt wurde". Nimmt man freilich Bolsonaros populistische Kollegen anderswo als Maßstab, sollten die Brasilianer besser herunterschrauben.
Aus dem Englischen von Jan Doolan