Wenn man dem US-Präsidenten nicht mehr vertrauen kann
ATLANTA – Das Weiße Haus versucht, den Ständigen Geheimdienstausschuss des Repräsentantenhauses daran zu hindern, sich mit einer Whistleblower-Beschwerde zu beschäftigen. Dabei geht es um Präsident Donald Trumps wiederholte Versuche, den ukrainischen Präsidenten Volodymyr Zelensky dazu zu zwingen, gegen den Sohn des ehemaligen Vizepräsidenten Joe Biden zu ermitteln. Biden ist einer der führenden demokratischen Wettbewerber beim Kampf um die Präsidentschaft im Jahr 2020. Angesichts dessen, dass sich Trump bei fast einem Dutzend anderer Kongressuntersuchungen geweigert hat zu kooperieren, wird diese Episode wahrscheinlich in einer weiteren Pattsituation enden. Und Umfragen legen nahe, dass die Öffentlichkeit die täglichen Reality-TV-Dramen der Trump-Regierung immer mehr ausblendet.
Aber unabhängig davon, ob der Ukraine-Skandal in den Schlagzeilen bleibt, wird er weiter durch die US-Geheimdienstszene spuken, die bereits seit Trumps Amtsantritt dessen bête noire ist. Trump hat immer wieder US-Geheimdienste angegriffen, sich bei dem russischen Präsidenten Wladimir Putin eingeschmeichelt und Geheimnisse an ausländische Politiker verraten – wobei er auch in Kauf nahm, hochkarätige Quellen auffliegen zu lassen. Dieses Verhalten hat bereits zu ernsthaften Bedenken geführt, ob Trump überhaupt vertrauenswürdig genug ist, um sensible Informationen zu bekommen. Und nun müssen sich die Chefs der Geheimdienste fragen, inwiefern sie bereit sind, der Linie des Weißen Hauses zu folgen.
Es steht außer Frage, dass Michael K. Atkinson, der Generalinspekteur der geheimdienstlichen Gemeinschaft (IGIC, Inspector General of the Intelligence Community), richtig gehandelt hat, als er empfahl, die Whistleblower-Beschwerde an den Kongress zu geben. Zu solchen Weiterleitungen ist er gesetzlich berechtigt, und seine Entscheidung wird von einem ganzen Jahrzehnt rechtlicher Präzedenzfälle unterstützt. Trotzdem blockiert Joseph Maguire, der amtierende Direktor der Nationalen Geheimdienste (Director of National Intelligence, DNI), die Weitergabe durch den IGIC. Er behauptet, es ginge dabei nicht um "dringende" Ermittlungen, sondern um privilegierte – also präsidentiale – Kommunikation.
Während die Verwaltung und der Kongress im Clinch liegen und die Ermittlungen gegen Trumps Verhalten andauern, sind weitere Dementis, Doppelspiele and Verzögerungen des Weißen Hauses zu erwarten, ebenso wie Angriffe auf die Geheimdienste. Im Rahmen des Versuchs, seine Basis für den Wahlkampf im nächsten Jahr anzufeuern, wird Trump die Whistleblower-Beschwerde dazu nutzen, seine Behauptung zu untermauern, ein mysteriöser "tiefer Staat" wolle ihn stürzen. Tatsächlich hat er den Whistleblower bereits als "Partisanen" beleidigt und den Patriotismus des Beamten in Frage gestellt. Solche Bezeichnungen verdeutlichen seine allgemeine Rufmordkampagne gegen ehemalige Geheimdienst- und Justizbeamte. Auch aktive Geheimdienstmitarbeiter haben guten Grund zu der Annahme, bald wieder in seinem Blickfeld zu stehen.
Trumps Abneigung gegen die Geheimdienstbehörden hat weitreichende Folgen für die nationale Sicherheit der USA. Der Arbeitsplatz des DNI, die höchste Geheimdienststelle des Landes, bleibt weiterhin unbesetzt, und wenn es so läuft wir bisher, werden weitere führende Beamte vor der Wahl 2020 ausscheiden, was zu weiteren unbesetzten Stellen führt. Darüber hinaus hat Trump verstärkt versucht, wichtige Positionen der nationalen Sicherheit mit politisch loyalen Strohmännern wie John Ratcliffe zu besetzen, einem jungen Kongressabgeordneten, dessen Nominierung als DNI zurückgezogen wurde, nachdem bekannt wurde, dass er seinen Lebenslauf gefälscht hatte.
Der Wahlkampf des Jahres 2020 wird die Lage für die Geheimdienstwelt noch schwieriger machen. Trump, der verzweifelt seine Macht und seine Erfolge demonstrieren will, wird dann mit geheimen Informationen noch unvorsichtiger umgehen. 2017 gefährdete er eine sensible israelische Geheimdienstaktion in Syrien, indem er sich mit seinem Wissen darüber vor russischen Diplomaten brüstete. Und erst im letzten Monat verhöhnte er den Iran, indem er ein hochgradig geheimes Bild eines US-Spionagesatelliten tweetete – komplett mit detaillierten Kommentaren über einen Raketenfehlstart auf einem iranischen Testgelände. Wie Analysten des privaten Sektors sofort bemerkten, wird das Bild für die Gegner der USA von immensem Wert sein.
Subscribe now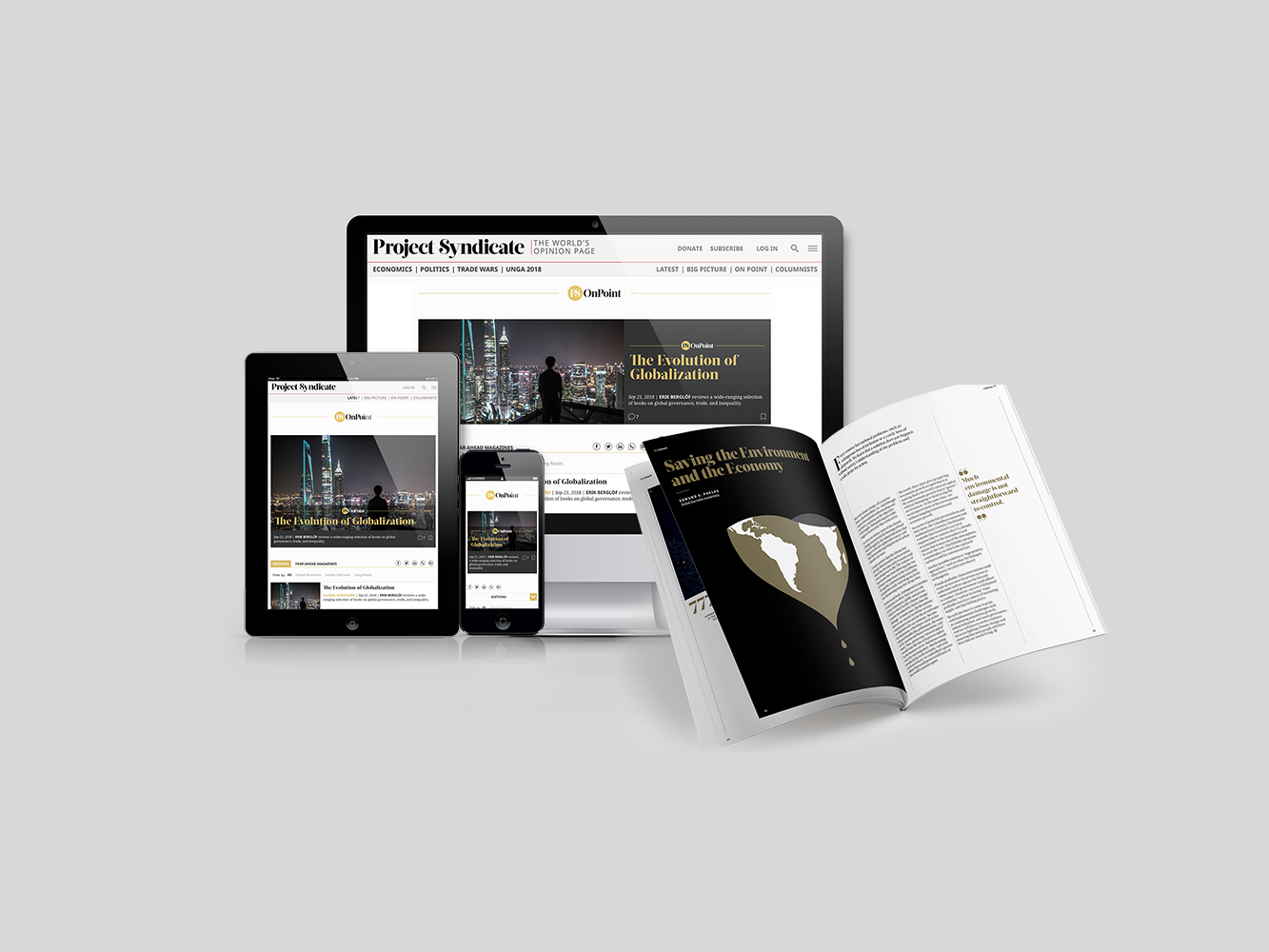 Subscribe now
Subscribe today and get unlimited access to OnPoint, the Big Picture, the PS archive of more than 14,000 commentaries, and our annual magazine, for less than $2 a week.
Die US-Spione vertrauen Trump nicht – und können dies auch gar nicht. Anfang dieses Monats erfuhren wir aus mehreren Quellen, dass die CIA 2017 unter anderem gezwungen war, eine außerordentlich wertvolle russische Quelle aus Moskau abzuziehen – aus Sorge, Trump könne die Sicherheit dieser Person gefährden. Diese Sorgen werden durch den Ukraine-Skandal noch verstärkt, da Trump vermutlich nicht zögern wird, die Interessen der Verbündeten und Geheimdienstpartner der USA zu ignorieren, wenn es seinen eigenen politischen Interessen dient.
Das jüngste Beispiel dafür ist die mysteriöse Entscheidung des Weißen Hauses, während des Drucks auf Zelensky fast 400 Millionen Dollar der vom Kongress genehmigten Militärhilfe an die Ukraine zurückzuhalten. Ebenso hat Trump die fortgesetzten nordkoreanischen Tests von Kurzstreckenraketen als irrelevant abgetan, obwohl sie von Geheimdienstanalysten aus den USA, Südkorea und Japan als Beweis für die wachsende Möglichkeit des Nordens gesehen werden, Angriffe auf Japan und Südkorea durchzuführen (und gegen die amerikanischen Streitkräfte, die in den beiden Ländern stationiert sind).
Die Ukraine-Affäre gibt auch erste Hinweise darauf, wie Trump mit Geheiminformationen umgehen wird, die die Chancen für seine Wiederwahl bedrohen. Die offiziellen Ermittlungen von Generalstaatsanwalt William Barr zu den Ursprüngen der Untersuchungen über die russische Beeinflussung des Wahlkampfs 2016 verdeutlichen die Bemühungen des Weißen Hauses, Geheimdienstmitarbeiter einzuschüchtern – vermutlich in der Hoffnung, dass sie ihre Ergebnisse zu erneuten russischen Einmischungen herunterspielen. Die Geheimdienste und Strafverfolgungsbehörden – darunter auch das FBI in einem großen Bericht im letzten Monat – warnen davor, dass die russischen Angriffe auf die Wahlen von 2020 bereits vorbreitet werden. Solche Ergebnisse setzen diese Behörden in direkten Konflikt mit Trump, der sich immer noch weigert zu akzeptieren, dass sein Wahlkampf 2016 vom Kreml unterstützt wurde.
Letztlich wird die Fähigkeit der Geheimdienste, unter solchen Bedingungen ihre Funktion richtig zu erfüllen, von ihren Vorsitzenden abhängen. Seit der ehemalige CIA-Direktor William Colby nach Anschuldigungen wegen illegaler Spionage die Akten dieser Behörde für Kongressermittler geöffnet hat, ist fast ein halbes Jahrhundert vergangen. Obwohl seine Entscheidung zu dieser Zeit umstritten war, wissen wir nun, dass sie den Fortbestand der Geheimdienste dadurch gesichert hat, dass sie ein effektives Aufsichtssystem ins Leben rief.
Wo immer Colby hin ging, trug er eine Miniaturkopie der US-Verfassung bei sich. Seiner Ansicht nach war die CIA ein integraler Teil der amerikanischen Demokratie, die auf Kontrollmechanismen beruht. Dies ist eine Botschaft, die die Geheimdienste immer noch laut und klar vermitteln können – und ohne Angst, dass dadurch verdeckte Ermittler gefährdet werden.
Aus dem Englischen von Harald Eckhoff