Quand le président des États-Unis n'est pas digne de confiance
ATLANTA – La Maison-Blanche s'efforce actuellement d'empêcher la Commission permanente spéciale de la Chambre chargée du renseignement d'examiner une plainte formulée par un lanceur d'alerte et dénonçant les tentatives répétées du président Donald Trump visant à faire pression sur le président ukrainien Volodymyr Zelensky pour que celui-ci enquête sur le fils de l'ancien vice-président Joe Biden, adversaire démocrate majeur de Trump dans la course à la présidentielle de 2020. Trump ayant refusé de coopérer dans une dizaine d'autres affaires devant le Congrès, cet épisode débouchera probablement sur une nouvelle impasse, à l'heure où les sondages révèlent une tendance des électeurs américains à se désintéresser des frasques quotidiennes de l'administration Trump, dignes d'un feuilleton de télé-réalité.
Mais indépendamment de savoir s'il restera médiatisé ou non, ce scandale ukrainien est voué à hanter la communauté américaine du renseignement, véritable bête noire du Trump depuis son arrivée au pouvoir. Trump s'en est régulièrement pris aux agences américaines du renseignement, il s'est rapproché du président russe Vladimir Poutine, et il a divulgué plusieurs secrets à des dirigeants étrangers, anéantissant potentiellement des sources précieuses. Ces comportements soulevaient déjà de sérieux doutes sur la question de savoir si Trump était suffisamment digne de confiance pour que lui soient remis des renseignements sensibles. Désormais, il convient pour les responsables du renseignement de se demander jusqu'où ils sont prêts à aller dans leur obéissance à la Maison-Blanche.
L'inspecteur général de la communauté du renseignement (IGIC), Michael K. Atkinson, a incontestablement pris la bonne décision lorsqu'il a recommandé que la plainte du lanceur d'alerte soit transmise au Congrès. Cette forme de transparence appartient à ses prérogatives en vertu du droit, et dix années de précédents juridiques soutiennent cette décision. Seulement voilà, le directeur intérimaire du renseignement national (DNI), Joseph Maguire, fait obstacle à cette divulgation de l'IGIC, faisant valoir qu'elle ne concernerait pas des renseignements « urgents », mais seulement des communications privilégiées entre chefs d'État.
L'administration et le Congrès étant à couteaux tirés, et les enquêtes sur le comportement de Trump se multipliant, il faut de nouveau s'attendre à des démentis, duplicités et autres manœuvres dilatoires de la part de la Maison-Blanche, ainsi qu'à de nouvelles attaques sur la communauté du renseignement. Pour échauffer sa base électorale dans la perspective de la campagne de 2020, Trump exploitera cet épisode du lanceur d'alerte pour appuyer son argument d'un « État dans l'État », qui chercherait à le faire tomber. Le président n'a en effet pas tardé à qualifier le lanceur d'alerte de « partisan », mettant en doute le patriotisme du responsable publique. Cette attaque personnelle fait écho à sa plus large campagne de diffamation ciblant d'anciens dirigeants du renseignement et de la justice. Les professionnels du renseignement en exercice ont de bonnes raisons de penser qu'ils seront eux aussi bientôt dans la ligne de mire.
L'antipathie de Trump à l'égard des agences du renseignement revête d'importantes conséquences pour la sécurité nationale des États-Unis. Le poste de DNI, le plus haut dans la hiérarchie du renseignement américain, demeure non pourvu, de même que l'expérience historique nous indique que d'autres hauts dirigeants partiront avant l'élection de 2020, laissant derrière eux de nouveaux postes vacants. Trump cherche par ailleurs de plus en plus à placer aux postes clés de la sécurité nationale des comparses politiquement loyaux tels que John Ratcliffe, jeune membre du Congrès dont la nomination au poste de DNI a été révoquée à la suite de révélations selon lesquelles il aurait menti sur son curriculum vitae.
Il faut s'attendre à ce que la campagne de 2020 aggrave la situation pour la communauté du renseignement. Désespéré dans sa volonté d'étaler sa puissance et ses propres accomplissements, Trump se montrera sans doute encore moins prudent dans son utilisation d'informations classifiées. En 2017, le président américain a compromis une opération sensible des services secrets israéliens en Syrie, en         tweetant une image ultrasecrète prise depuis un satellite espion américain, accompagnée d'informations détaillées relatives à l'échec d'un tir de missile depuis un site d'essai iranien. Comme l'ont immédiatement souligné les analystes du secteur privé, cette image sera d'une très grande valeur pour les adversaires des États-Unis.
Subscribe now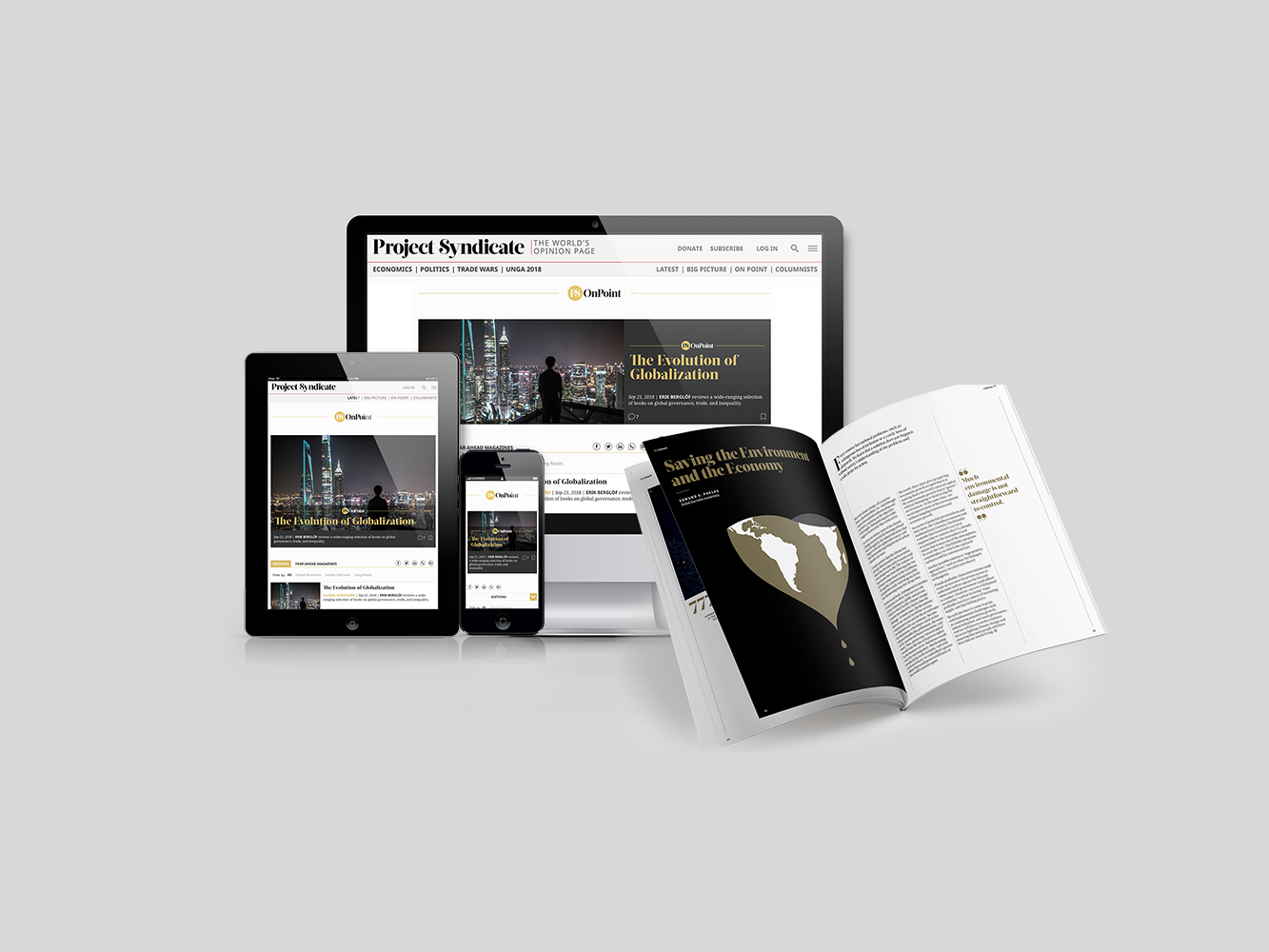 Subscribe now
Subscribe today and get unlimited access to OnPoint, the Big Picture, the PS archive of more than 14,000 commentaries, and our annual magazine, for less than $2 a week.
Les agents secrets américains n'ont pas confiance – et ne peuvent pas avoir confiance – en Trump. Nous avons appris ce mois-ci de plusieurs sources que la CIA avait été contrainte d'exfiltrer une ressource russe extrêmement précieuse hors de Moscou en 2017, entre autres, de peur que la sécurité de l'individu ne soit mise en péril par Trump lui-même. Le scandale ukrainien vient renforcer ces inquiétudes, dans la mesure où il révèle que Trump n'hésitera pas à ignorer, dans son propre intérêt politique, les intérêts des alliés et partenaires de renseignement des États-Unis.
La mystérieuse décision de la Maison-Blanche ayant consisté à suspendre pour près de 400 millions $ d'aide militaire à l'Ukraine, une aide approuvée par le Congrès, au moment même où le président américain faisait pression sur Zelensky, ne constitue que l'illustration le plus récente de cette situation. Trump a par ailleurs affirmé considérer les actuels tests nord-coréens de missiles à courte portée comme une préoccupation secondaire, alors même que les analystes du renseignement américain, sud-coréen et japonais y voient la preuve d'une capacité croissante de la Corée du Nord à lancer des frappes contre le Japon et la Corée du Sud (et accessoirement contre les forces américaines stationnées dans ces deux pays).
L'affaire ukrainienne fournit également une indication précoce de la manière dont Trump abordera les renseignements susceptibles de menacer ses chances de réélection. L'enquête officielle du procureur général William Barr sur les origines de la première enquête de 2016 autour de l'ingérence russe dans les élections américaines illustre cette volonté de la Maison-Blanche d'intimider les responsables du renseignement, probablement dans l'espoir qu'ils lèvent le pied dans leurs recherches sur les immixtions continues de la Russie. Les services secrets et les agences judiciaires des États-Unis, dont le FBI dans un rapport majeur du mois dernier, nous avertissent : des attaques russes contre l'élection de 2020 sont d'ores et déjà en cours de préparation. Ces observations inscrivent les agences concernées en opposition directe à Trump, puisque le président refuse de reconnaître que le Kremlin l'a soutenu dans sa campagne de 2016.
En somme, la capacité de la communauté du renseignement à remplir sa fonction dans de telles conditions dépendra de ses dirigeants. Cela fait aujourd'hui près d'un demi-siècle que l'ancien directeur de la CIA William Colby a ouvert les dossiers de l'agence aux enquêteurs du Congrès, à la suite d'allégations selon lesquelles il aurait mené des activités interdites d'espionnage. Une décision controversée à l'époque, dont nous savons désormais qu'elle a permis de préserver la communauté du renseignement, en instaurant un système efficace de contrôle.
Colby portait toujours sur lui un exemplaire miniature de la Constitution des États-Unis. De son point de vue, la CIA faisait partie intégrante d'une démocratie américaine fondée sur un certain nombre de garde-fous. Tel est le message que la communauté du renseignement peut encore faire entendre haut et fort – sans craindre de compromettre la couverture de qui que ce soit.
Traduit de l'anglais par Martin Morel