La confusión mercantilista de Trump
CAMBRIDGE – Cuando en marzo de 2018 el presidente estadounidense Donald Trump dijo que "las guerras comerciales son buenas y fáciles de ganar", muchos desestimaron el comentario como un mero devaneo retórico sin grandes consecuencias. ¿Lo era?
Los países comercian entre sí para conseguir importaciones (bienes de consumo, bienes intermedios para la producción y equipamiento) a cambio de exportaciones. Visto de este modo, las exportaciones no son sino los bienes que un país está dispuesto a entregar para conseguir algo que quiere o necesita.
Pero el comercio internacional también aumenta (en términos netos) el volumen total de la economía, porque permite a los países concentrarse en lo que hacen mejor, para producir bienes en las áreas en las que son relativamente más productivos. Según la teoría de las ventajas comparativas de David Ricardo, las fortalezas relativas de los países derivan de diferencias en las dotaciones de factores. Y como mostraron en los ochenta los economistas Paul Krugman y Elhanan Helpman, también se relacionan con sus inversiones en diversas áreas de especialización.
Con su adopción de un modelo mercantilista primitivo en el que las exportaciones son "buenas" y las importaciones son "malas", Trump dio vuelta esta lógica económica impecable. En un modelo mercantilista, el superávit comercial contribuye a la riqueza nacional mediante la acumulación de activos financieros (antes era el oro). Es lo que parece estar pensando Trump cuando se queja de que China se lleva 500 000 millones de dólares al año de la economía estadounidense, básicamente intercambiando bienes chinos por bonos del Tesoro de los Estados Unidos. No hace falta decir que cuesta ver por qué recibir un montón de bienes de alta calidad a bajo costo equivale a "perder".
Trump parece estar basándose en una teoría propuesta por su asesor en temas de comercio internacional, Peter Navarro, que observó que las importaciones aparecen con signo negativo en la ecuación del PIB (que dice que el PIB es igual al consumo más la inversión interna más las exportaciones menos las importaciones). Así que concluyó que inducir con aranceles una reducción de las importaciones llevaría mágicamente a un aumento de la producción interna (PIB) para satisfacer la demanda antes cubierta por los bienes importados; no prestó la menor atención al hecho de que la certeza de represalias llevará a una contracción del comercio internacional total y del PIB estadounidense. (Dicho sea de paso, espero que Navarro no haya aprendido su macroeconomía internacional mientras estudiaba para un doctorado en Harvard a principios de los ochenta con Richard Caves, cuyas ideas eran muy diferentes.)
Ahora bien, nadie duda de que China aplica una política comercial restrictiva e impone altos costos a la inversión extranjera, a menudo mediante la obligación a empresas extranjeras de transferir tecnología a sus socias chinas. Otra cuestión importante es el robo liso y llano de tecnología por parte de entidades chinas. Sería mejor para el mundo (y casi seguramente para China también) que se les pusiera freno a estas prácticas restrictivas. Pero si el objetivo de los Estados Unidos era reducir las barreras al comercio, arancelar las importaciones desde China es un modo raro de hacerlo.
Subscribe now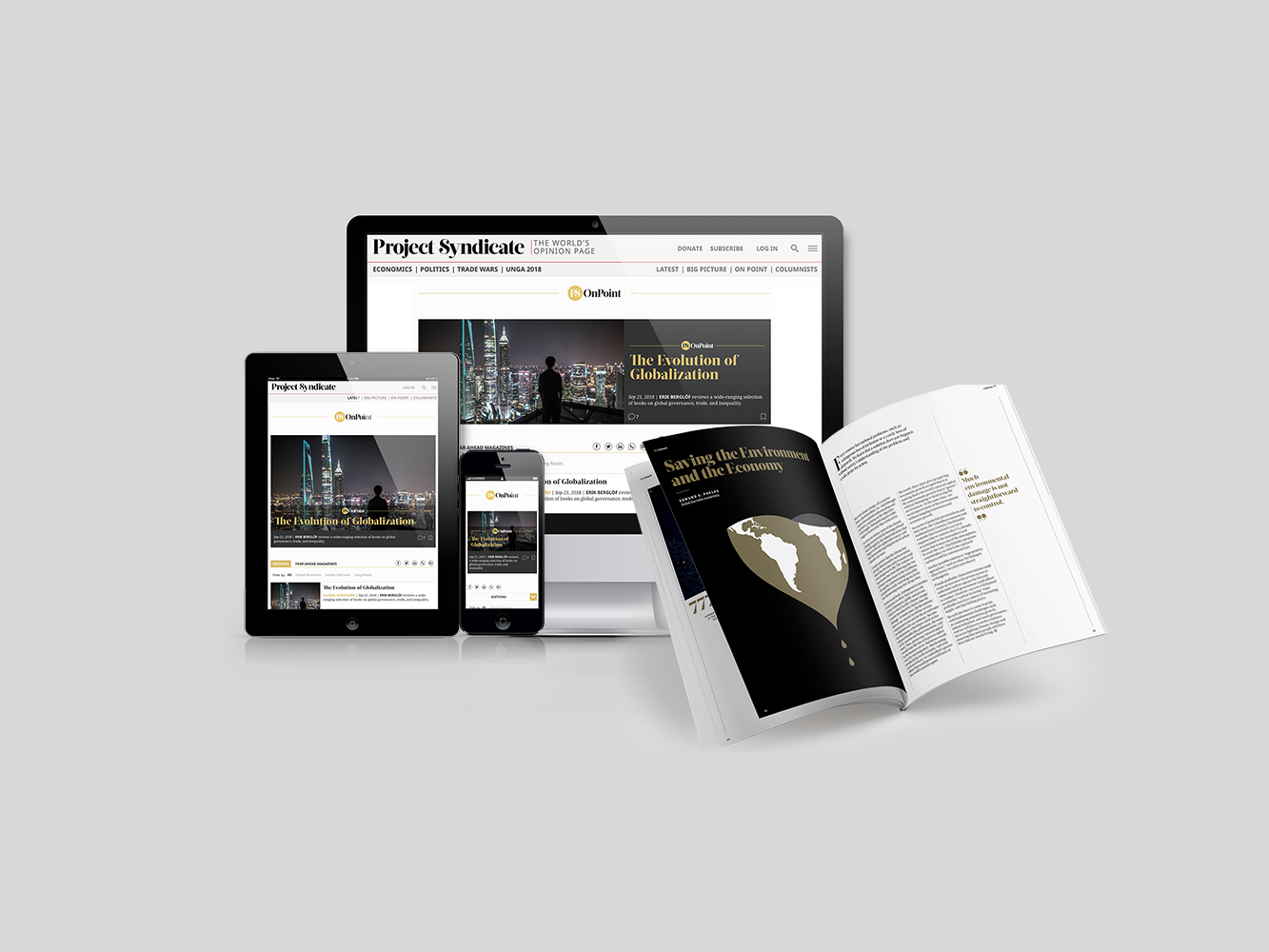 Subscribe now
Subscribe today and get unlimited access to OnPoint, the Big Picture, the PS archive of more than 14,000 commentaries, and our annual magazine, for less than $2 a week.
Es verdad que hubo un momento hace unos meses en que China pareció dispuesta a implementar reformas significativas como parte de un acuerdo que evitara una guerra de aranceles. Pero incluso entonces, había algo raro en el esquema propuesto: la administración Trump quería una lista cuantitativa y concreta de bienes estadounidenses que China importaría en mayor volumen.
Los chinos estaban muy dispuestos a cumplir esta demanda, porque está en sintonía con un estilo dirigista de gobernanza económica. Pero se supone que en Estados Unidos hacemos las cosas de otro modo. Como somos conscientes de que no sabemos si las ventas adicionales a China deberían ser en la forma de bienes agrícolas, camionetas Ford o aviones Boeing (esos que antes parecían confiables), tendríamos que estar defendiendo una reducción general de aranceles y otras restricciones comerciales, para que el mercado pueda decidir qué bienes hay que producir y comerciar.
En cualquier caso, ahora parece probable que Estados Unidos conseguirá una guerra comercial permanente, con costos duraderos para los consumidores y las empresas estadounidenses. Pese a los efectos todavía favorables de la reforma impositiva de 2017 y del hecho de que el gobierno eliminó regulaciones perjudiciales, el crecimiento se debilita y Trump intentó (vanamente) echarles la culpa a la Reserva Federal de los Estados Unidos y a las empresas estadounidenses improductivas. Pero el problema real es la estrategia comercial de Trump, que es mucho peor que la de su predecesor y puede hundir a la economía estadounidense en la recesión.
Más en general, el problema es que el establishment de la política estadounidense llegó a un consenso en torno de que hay que hacer algo para frenar las prácticas comerciales restrictivas de China. Pero a veces es mejor convivir con una situación imperfecta.
En cuanto a Trump, parece que realmente le encantan los aranceles, porque ponen freno a las importaciones "malas" y generan ingresos para el fisco. A diferencia de muchos de sus argumentos económicos, su defensa de los aranceles parece sincera, y por tanto irrevocable su compromiso con esta política. Pero entonces cuesta ver cómo podrá Estados Unidos llegar a un acuerdo comercial satisfactorio con China. Para peor, puede que Trump extienda a muchos otros países el uso de aranceles como herramientas de negociación.
En síntesis, yo no diría que Trump tenga el "cociente intelectual económico" más bajo de los últimos presidentes, pero hay una diferencia evidente entre lo que sabe y lo que cree que sabe. Y como la política comercial estadounidense depende de lo segundo, Estados Unidos tiene ante sí un problema serio.
Traducción: Esteban Flamini