El mayor problema ruso de Trump
,
WASHINGTON, DC – El presidente estadounidense Donald Trump acudió a Twitter poco antes de asumir el cargo para esbozar su visión de la relación de su país con Rusia. En un tuit declaró que "tener una buena relación con Rusia es una buena cosa, no una mala cosa", y en otro que "cuando sea presidente", Rusia y Estados Unidos "¡quizás trabajarán juntos para resolver algunos de los muchos grandes y urgentes problemas y asuntos del MUNDO!".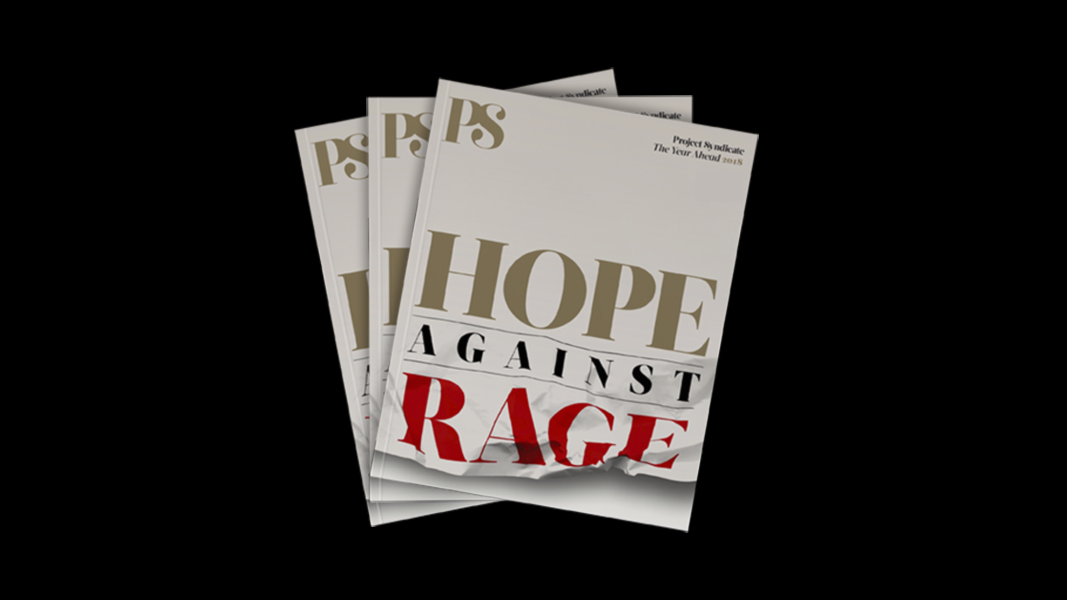 The Year Ahead 2018
The world's leading thinkers and policymakers examine what's come apart in the past year, and anticipate what will define the year ahead.
Es evidente que Trump no se equivoca al intentar mejorar las relaciones con Rusia. (Todos los últimos presidentes de Estados Unidos buscaron el mismo objetivo). Pero debe saber que para lograrlo no merece la pena traicionar a los activistas prodemocráticos de Rusia.
El presidente ruso Vladimir Putin ha eliminado con eficacia el disenso popular en su país. En 2012, un poco después de su regreso a la presidencia, la Duma promulgó la llamada ley de agentes extranjeros, que busca silenciar a organizaciones que reciben fondos del exterior y participan en cualquier cosa que pueda calificarse de "actividad política".
Desde entonces, de forma unilateral el gobierno ruso ha declarado a 88 organizaciones como "agentes extranjeros", un término que se asemeja mucho a "espía". La lista incluye a un respetado grupo de observación electoral, activistas de derechos humanos, encuestadores e incluso algunos grupos de investigación científica. Sus misiones son diferentes, pero el gobierno envía a ellos y a otros un mensaje claro: sea crítico con el Kremlin y será silenciado.
En los últimos cinco años el gobierno ruso ha tomado varias otras medidas para reprimir a la disidencia, incluyendo por un lado la calificación de "indeseable" de varias organizaciones internacionales que han apoyado a los activistas demócratas, y por otro la criminalización de la implicación de los ciudadanos rusos con ellas. También ha ampliado la facultad de las agencias de seguridad para monitorear las actividades de los ciudadanos en Internet y restringir su derecho a la libertad de expresión, mientras intensifica la discriminación contra las personas LGBTQ+ y persigue a grupos religiosos. Y los críticos del Kremlin han sido arrestados, e incluso asesinados.
Aparentemente tales acciones no han perturbado a Trump. Su gobierno emitió solo una tibia declaración tras la detención de miles de manifestantes contra la corrupción en más de cien ciudades rusas en marzo. El secretario de Estado Rex Tillerson reprodujo esta postura en su visita a Moscú el mes siguiente, renunciando a la tradición del Departamento de Estado de reunirse públicamente con activistas de la sociedad civil, pese a las peticiones del Congreso estadounidense.
Pareciera que Trump y Tillerson están totalmente dispuestos a ignorar la represión que el Kremlin ejerce contra sus opositores (por no mencionar su interferencia en las elecciones de Estados Unidos, nuevas pruebas de la cual aparecen casi a diario), si esto supone evitar conversaciones incómodas con Putin. Sin duda, creen que esta postura ha dado resultados, en particular el frágil alto el fuego en Siria que ambos países negociaron en julio.
Sin embargo, Rusia suscribió este acuerdo por su propia conveniencia, no gracias a la adulación del gobierno de Trump. De hecho, la determinación de este gobierno de no molestar al oso ruso está perjudicando los intereses estadounidenses.
Cualquiera que sea la "ganancia" cortoplacista que pueda conseguir Trump por complacer a Rusia, es poco en comparación con el interés a largo plazo de Estados Unidos por la vida, la libertad y la igualdad de todos los seres humanos, así como por la salvaguardia del autogobierno. Esto no quiere decir que Estados Unidos no deba asumir compromisos o colaborar con gobiernos que operan bajo principios distintos. Pero debemos ser claros sobre lo que no estamos dispuestos a aceptar, comenzando por el aplastamiento de la disidencia política.
Defender los principios básicos de Estados Unidos no es solamente lo correcto, también es una estrategia inteligente. La autoridad de Putin puede parecer inquebrantable, pero lo cierto es que se apoya en la propaganda y el miedo. Cuando Estados Unidos traiciona sus propios valores para evitar desafiar a Rusia, fortalece considerablemente a Putin. Al mismo tiempo, la percepción de que tiene a Estados Unidos en las cuerdas le permite seguir silenciando a sus oponentes.
Durante el período previo a las elecciones presidenciales del próximo año, Putin no dudará en aprovecharse de la libertad de acción que le otorgan los líderes extranjeros. Ya ha procurado que el líder opositor Alexei Navalny sea condenado por malversación, dando al gobierno una excusa para dejarlo fuera de las elecciones.
Pero Navalny, que ya ha soportado la presión del Kremlin durante años, no se rendirá tan fácilmente. Ni lo harán otros activistas de la oposición. El domingo pasado más de 200 opositores a Putin obtuvieron escaños en las elecciones municipales de Moscú. Durante todo el año se han sucedido las protestas contra la corrupción. Y Navalny acaba de hacer pública una nueva revelación sobre la dacha secreta de Putin cercana a la frontera con Finlandia.
Se prevé que Putin gane un cuarto mandato con facilidad, pero no estará al frente de Rusia para siempre. Hasta entonces, la población rusa se merece participar en elecciones democráticas. Sin embargo, ninguna de las que se han celebrado durante el largo mando de Putin han sido calificadas como libres o imparciales por la Organización para la Seguridad y la Cooperación en Europa. La administración Trump podría alentar a la oposición rusa y promover una visión diferente para el futuro del país al apoyar públicamente a los observadores electorales y los activistas que defienden los principios democráticos.
A corto plazo, algo de hipocresía podría parecer un pequeño precio a pagar para obtener una rápida victoria. Pero tanto la política exterior de Estados Unidos como su historia nacional son partidas largas. A largo plazo, al país le convendría mucho más relacionarse con una Rusia democrática que protege los derechos humanos y tolera la disidencia política.
Para Trump las elecciones rusas de 2018 representan una importante oportunidad de abogar por ese resultado y demostrar que los valores estadounidenses no son negociables. Estados Unidos no se rebajaría al nivel de Putin interfiriendo de forma encubierta en los procesos electorales de Rusia. Pero debe defender la democracia y los derechos humanos, y apoyar a quienes aspiran a construir sociedades libres. El mundo debe saber que Estados Unidos todavía tiene un alma.
Traducido del inglés por David Meléndez Tormen