La guerra commerciale di Trump con la Cina è uno scontro tra civiltà?
WASHINGTON, DC – Lo scorso mese ad un forum sulla sicurezza tenutosi a Washington DC, Kiron Skinner, direttrice della pianificazione politica del dipartimento di Stato americano, ha descritto il conflitto Usa-Cina di oggi come "una lotta con una civiltà davvero diversa e un'ideologia diversa, una lotta mai intrapresa prima dagli Stati Uniti". Questo apparente tentativo di inquadrare il confronto tra amministrazione Trump e Cina non ha convinto.
Nel definire la strisciante guerra fredda tra gli Usa e la Cina come uno scontro di civiltà, la Skinner – il cui ruolo è stato un tempo rivestito da luminari come George Kennan, Paul Nitze, Richard N. Haass e Anne-Marie Slaughter – non è stata né la prima né la più accurata. Lo scienziato politico Samuel P. Huntington sviluppò il concetto oltre venticinque anni fa, e il partito comunista cinese stesso è un'entità ideologicamente in fallimento.
La cosa peggiore è che i commenti della Skinner erano carichi di sfumature razziali. Diversamente dal confronto tra America e Unione Sovietica, che lei ha descritto come, "una lotta all'interno della famiglia occidentale", la rivalità con la Cina apparentemente rappresenta "la prima volta in cui ci sarà una grande potenza rivale non caucasica". Non dimentichiamoci che gli Usa hanno combattuto contro il Giappone nella Seconda Guerra Mondiale.
La speranza è che il discorso della Skinner sullo scontro tra civiltà caucasiche e non caucasiche sia stata solo una scivolata. Chi intenzionalmente esprime queste idee deve sapere che potrebbero non solo portare alla sconfitta economica o militare di un fronte, ma anche alla distruzione di un'intera società. Il modo in cui i policymaker definiscono il conflitto Usa-Cina avrà implicazioni di vasta portata e gli Stati Uniti devono dimostrare che le loro politiche sono motivate da uno scopo morale superiore se intendono guadagnarsi un più ampio supporto internazionale.
La maggior parte dei commentatori vede il conflitto Usa-Cina come una lotta tra una potenza dominante e la sua più plausibile rivale. I due paesi sembrano essere caduti nella proverbiale "trappola di Tucidide", una profezia annunciata in cui il timore di un paese egemone di essere soppiantato lo porta ad agire in modo tale da scatenare una guerra per il dominio globale.
Eppure, anche se l'odierno conflitto è trascinato da un gioco a somma zero per il potere, gli Stati Uniti non dovrebbero concentrarsi solo su questo. Considerata la minaccia di un collasso della civiltà posto dal cambiamento climatico, il fatto che l'amministrazione Trump pensi esclusivamente agli interessi dell'America sembra alquanto egoistico e irresponsabile nei confronti del resto del mondo.
Subscribe now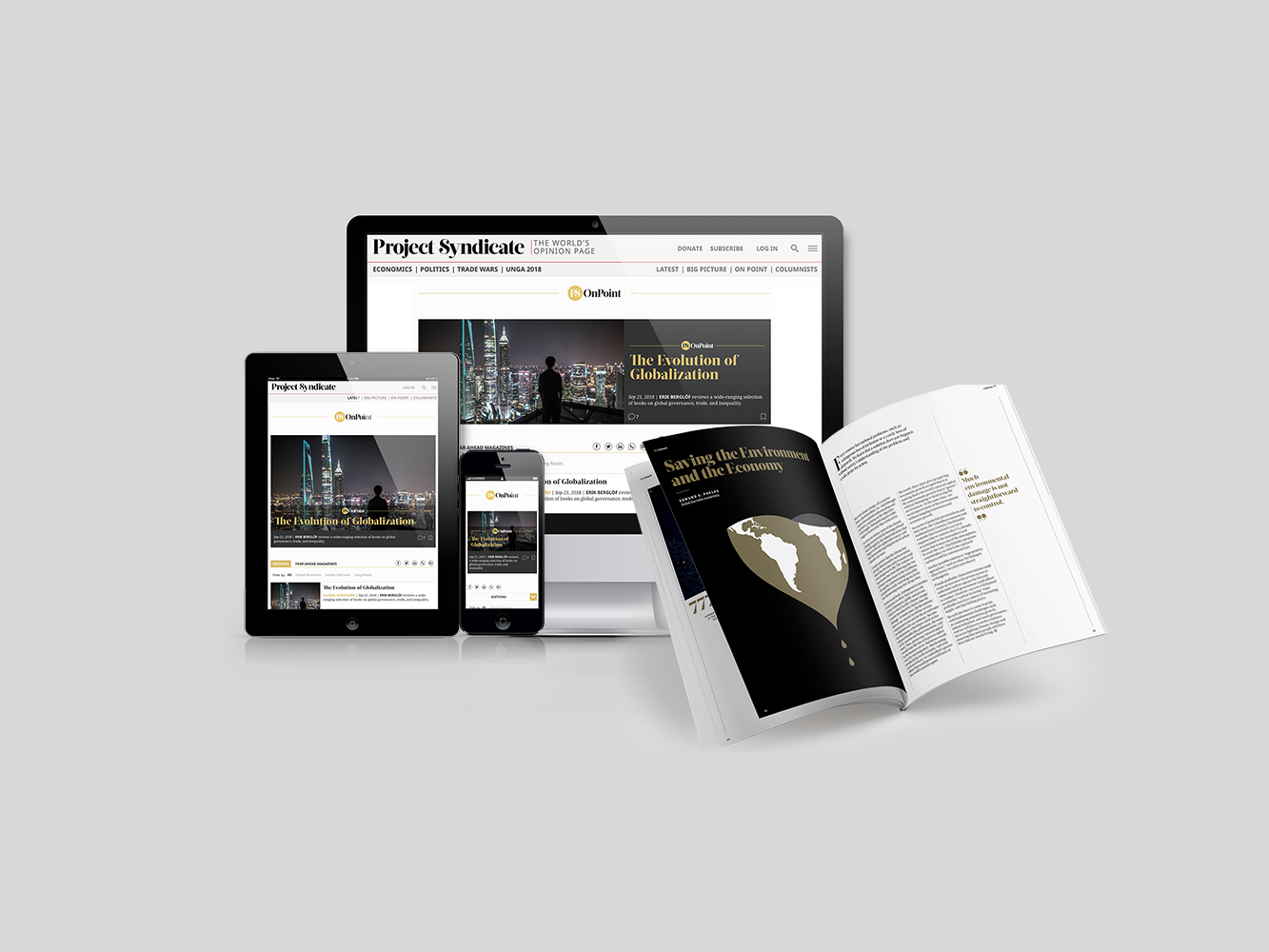 Subscribe now
Get unlimited access to OnPoint, the Big Picture, and the entire PS archive of more than 14,000 commentaries, plus our annual magazine, for less than $2 a week.
Il punto è che gran parte del mondo, compresa una buona fetta di americani, non ha alcun interesse a scivolare in un'altra guerra fredda solo per preservare l'egemonia americana. Se il governo americano intende raccogliere consenso a livello internazionale nella sua battaglia per contrastare la potenza e l'influenza cinese, deve essere più convincente.
E questo non dovrebbe essere così difficile, dato che l'ascesa della Cina sotto la dittatura monopartitica minaccia non solo l'egemonia americana ma anche l'ordine internazionale basato sulle regole. Invece di inquadrare il conflitto come una guerra tra razze, gli stati Uniti dovrebbero concentrarsi sulla minaccia che i cinesi pongono alle istituzioni globali, cosa che per estensione rappresenta una minaccia per la crescita e la stabilità di molti altri paesi.
A prescindere dai difetti, l'ordine internazionale guidato dagli Stati Uniti offre molti più benefici ad altri paesi di quanto possa fare qualsiasi altro sistema concepibile. Di fatto, durante la Guerra Fredda con l'Unione Sovietica, gli Stati Uniti hanno goduto di ampio supporto internazionale soprattutto perché difendevano quell'ordine. E dalla fine di quel conflitto, molti paesi del mondo avevano ben accolto o accettato l'egemonia americana, con il tacito accordo che gli Usa avrebbero continuato a difendere la scena liberale.
Ahimè, quella condizione non esiste più. L'amministrazione del presidente americano Donald Trump ha imperturbabilmente sostenuto un programma di politica estera sulla scia di "America First", alienando i tradizionali alleati e mettendo in allarme il resto del mondo per conseguire obiettivi politici limitati. Non è un'esagerazione affermare che le maldestre politiche di Trump sono una minaccia per l'ordine liberale tanto quanto lo è la Cina.
L'amministrazione Trump può continuare a credere che la potenza americana basti da sola a sconfiggere la Cina. Ma intraprendere questa strada solitaria si rivelerà costosa. Se invece gli Stati Uniti si schierassero a sostegno di amici e alleati, le possibilità di successo sarebbero di gran lunga superiori.
Il più recente fallimento di raggiungere un accordo commerciale suggerisce che la guerra fredda Usa-Cina sta passando alla fase successiva. Prima o poi, l'amministrazione Trump si renderà conto di aver realmente bisogno dell'appoggio dei suoi alleati per prevalere sui cinesi. Quando arriverà quel giorno, farà bene a smettere di parlare di conflitto tra civiltà e rivalità razziale, e a offrire argomentazioni moralmente giustificabili nel confronto con la Cina. Gli Stati Uniti sono sempre stati paladini dell'ordine liberale; ora devono iniziare ad agire di conseguenza.

Traduzione di Simona Polverino