Trumpův protekcionistický močál
WASHINGTON, DC – Při snižování protekcionistických bariér a zavádění otevřené obchodní soustavy založené na pravidlech po druhé světové válce šly světu v čele Spojené státy. Tehdejší úsilí vyústilo v půlstoletí nejrychlejšího hospodářského růstu v dějinách lidstva. Administrativa amerického prezidenta Donalda Trumpa teď ale tento pokrok demontuje. Protekcionismus, jejž Trump rozpoutal, je nakažlivý a patrně pronikne i mimo odvětví, která chce izolovat před zahraniční konkurencí.
Vezměme si dovoz oceli, jejž si Trumpova administrativa vzala na mušku v březnu 25% cly. Deklarovaným důvodem těchto cel byla "národní bezpečnost", přestože na odvětví obranného průmyslu USA připadají jen 3 % spotřeby oceli v zemi. Má-li Trump opravdu starost o národní bezpečnost, je s podivem, proč USA raději nenechávají rudu v zemi jako strategickou rezervu pro budoucí projevy nepřátelství. Cla byla každopádně uvalena i na americké spojence, jako je Kanada, což národně bezpečnostní argumentaci vyvrací jednou pro vždy. V případě soupeřů, jako je Čína, už dříve dovoz oceli podléhal clům až do výše 70 % a představoval pouhá 2 % spotřeby oceli v USA.
Americká dovozní cla dnes platí pro 59 různých typů oceli. Jestliže se americké společnosti nepodaří získat vstupy v oblasti oceli na domácím trhu, buď musí zaplatit clo, nebo požádat o výjimku ("výluku"). Pokud se vydá druhou cestou, musí uvést množství a sílu potřené oceli, její chemické složení, rozměry produktu (například trubek nebo plátů) a tak dále; pro každý typ oceli je přitom zapotřebí podat samostatnou žádost, i když jediný rozdíl spočívá v rozměrech. Nadto je u každé žádosti nutné prokázat, že zájemce není schopen ocel pořídit z domácích zdrojů.
Jakmile je žádost přijata, na 30 dnů se zveřejní, aby ji domácí producenti mohli rozporovat. Pokud se s nabídkou potřebné oceli neozve žádný výrobce, žadatel by měl do sedmi dnů od veřejného projednání obdržet roční výluku. Ve skutečnosti při udělování výluk dochází ke značným zpožděním.
Trumpova administrativa původně očekávala, že bude podáno asi 4 500 žádostí o výluku ocelových výrobků. K dohledu nad prověřováním a udělováním výluk americké ministerstvo obchodu najalo 30 nových zaměstnanců, aby vyřizovali žádosti. Jenže ke dni 1. listopadu bylo podáno 31 527 žádostí a přišlo 14 492 námitek od producentů oceli. Podle QuantGov zatím Úřad USA pro průmysl a bezpečnost schválil 11 259 žádostí, zamítl 4 367 a ke zpracování mu zbývá přes 50 % přijatých žádostí. Ke dni 2. listopadu byla v USA cena za tepla válcované oceli meziročně o 33,4 % vyšší.
Když americký ocelářský průmysl v roce 2002 přesvědčil prezidenta George W. Bushe, aby u dovozu oceli zdvihl cla z 8 % na 30 %, bylo v USA zhruba 187 000 ocelářů. V důsledku nových odvodů vzniklo v americkém ocelářství přibližně 6 000 pracovních míst, ale kolem 200 000 míst zaniklo v navazujících odvětvích zpracovatelů oceli. Bushova administrativa cla nejprve zmírnila a po 18 měsících od nich úplně ustoupila.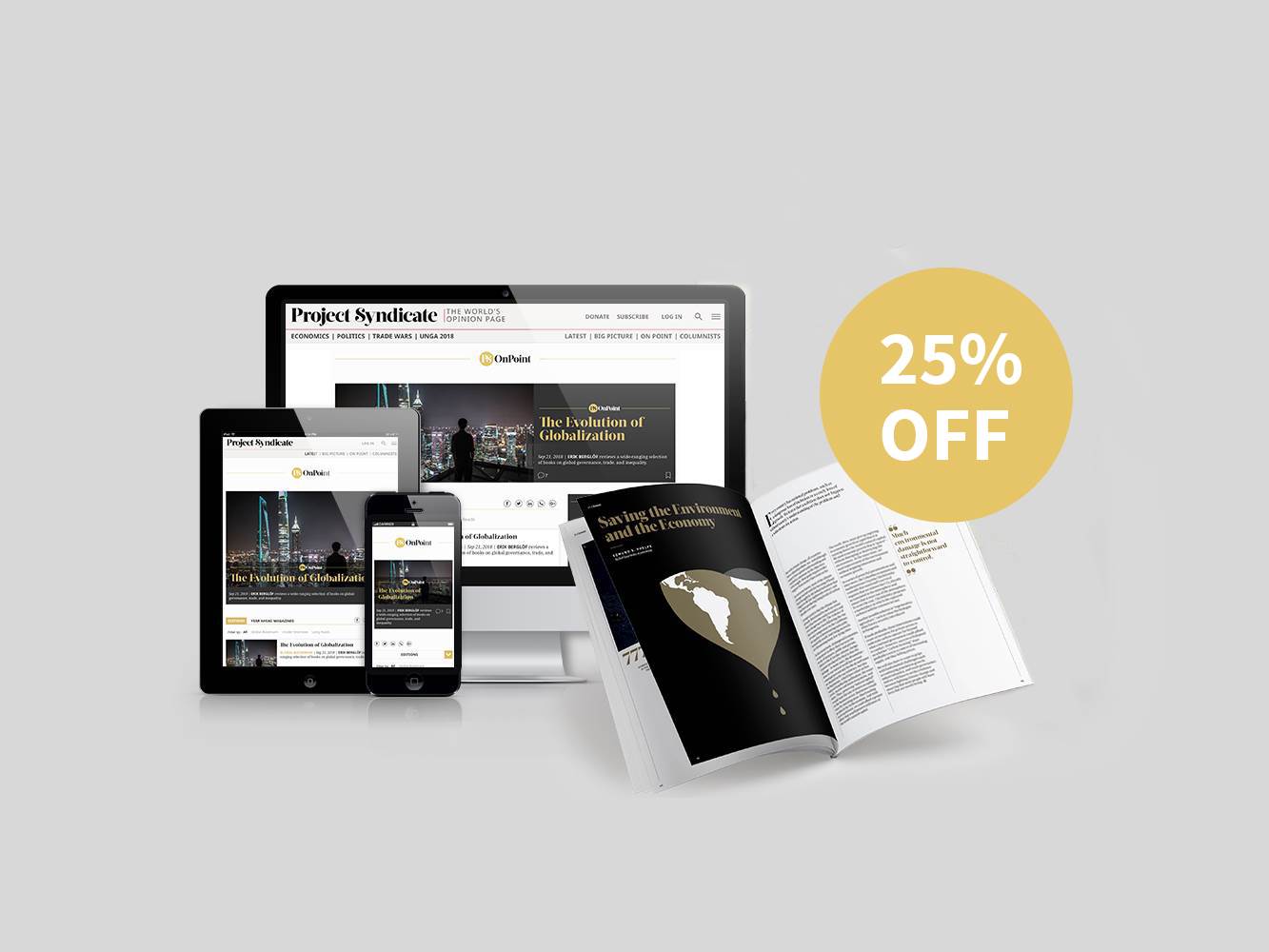 Subscribe now
For a limited time only, get unlimited access to On Point, The Big Picture, and the PS Archive, plus our annual magazine and a tote bag, for just $75.
Dnes je ocelářů zhruba 80 000 a v odvětvích odebírajících ocel pracují miliony lidí. Podle studie zveřejněné v březnu Trumpova cla z dovozu oceli a hliníku mohou vytvořit 33 400 nových pracovních míst v odvětví kovů, ale zničí 180 000 míst ve zbytku ekonomiky.
To vše bylo předvídatelné. Společnosti spotřebovávající ocel (například výrobci automobilů, obráběcích strojů a zemědělských zařízení) jsou teď vůči svým zahraničním konkurentům citelně znevýhodněny. A zatímco doma i v zahraničí ztrácejí podíl na trhu, poklesne i konkurenční schopnost ocelářství, protože je chráněné před zahraniční konkurencí.
Jak dokládá prostý počet žádostí o výluku, administrace ochranářské politiky je neobyčejně složitá, a to i v jediném odvětví. Trumpův protekcionistický močál se přitom prohlubuje. Jižní Korea, která výměnou za osvobození od amerických ocelových cel souhlasila se zavedením "dobrovolných omezení exportu", žádá své domácí svazy výrobců, aby mezi své členy rozdělily vývozní kvóty. Celní orgány USA přesto budou muset nést náklady na dohled nad veškerým dovozem oceli, aby zajistily, že není chybně klasifikována.
Nad Trumpovými cly z dovozu oceli zůstává rozum stát ještě víc, když člověk uváží, že už dnes existuje celosvětová nadbytečná kapacita, jejíž stopy vedou z velké části do Číny. Namísto prosazování multilaterálního řešení prostřednictvím Světové obchodní organizace se Trump raději snaží zvýšit produkci oceli v USA, čímž přebytek jedině posiluje.
Aby toho nebylo málo, Trumpova administrativa také zvažuje další cla. Na srpnovém shromáždění Trump zopakoval pohrůžky, že zavede 25 % clo z dovozu automobilů – zejména z Evropské unie. Pokud k tomu přikročí, Petersonův ústav pro mezinárodní ekonomiku odhaduje, že by se cena nového vozu v USA mohla zvýšit o 1 400 až 7 000 dolarů bez ohledu na to, zda je domácí či zahraničí výroby. Nadto Benn Steil a Benjamin Della Rocca z Rady pro zahraniční vztahy zjistili, že vzestupy cen vyplývající z cel z dovozu oceli už ohrožují 40 000 pracovních míst v americkém automobilovém průmyslu.
Sečteno podtrženo, Trumpova cla z dovozu oceli nesnižují schodek běžného účtu USA, ani nepřinášejí čistý přírůstek pracovních míst. Deficit odráží rozdíl mezi domácími úsporami a investicemi. Ten dovozní cla nijak neovlivní, leč dozajista zvýší náklady amerických spotřebitelů a výrobců. Místo přemítání o dalších clech musí Trumpova administrativa zklidnit své ochranářské dovádění, než se situace ještě zhorší.
Z angličtiny přeložil David Daduč