O que realmente representam as eleições nos EUA
CHICAGO – As eleições dos Estados Unidos do próximo mês não dizem respeito à política, nem mesmo ao presidente Donald Trump. Elas tratam do sistema constitucional dos EUA. Isso não significa que as eleições poderiam acabar com esse sistema. Embora Trump tenha um temperamento autoritário e admire ditadores como o presidente russo Vladimir Putin, é improvável que ele se torne um autocrata, mesmo se reeleito. A verdadeira questão que o país enfrenta diz respeito ao papel do governo federal na vida do país.
O trumpismo é apenas a última de uma série de ondas populistas nascidas da raiva contra o que as pessoas veem como as egoístas e inexplicáveis elites políticas em Washington, DC. Na verdade, a história começa antes da fundação da cidade. A Revolução Americana teve como alvo elites distantes e egoístas em Londres, e logo foi seguida por uma grande disputa sobre o poder do governo nacional.
Os críticos argumentaram que a nova Constituição proposta criaria uma elite governante nacional, minando assim a soberania duramente conquistada das colônias que se transformaram em Estados. Embora a causa dos defensores da Constituição tenha prevalecido, os críticos demonstraram previdência. Quase imediatamente, movimentos populistas surgiram para desafiar o que era visto como um governo de elite. A democracia jeffersoniana derrubou as elites federalistas em 1800, e então a democracia jacksoniana derrubou as elites jeffersonianas em 1829.
Embora as democracias jeffersoniana e jacksoniana fossem diferentes em muitos aspectos, ambas refletiam a crença de que as elites que lideraram a Revolução Americana haviam quebrado a promessa de entregar um autogoverno às massas. Funcionários eleitos, juízes e burocratas pareciam vir de famílias tradicionais ou da classe alta, e governar de acordo exatamente como a aristocracia corrupta da qual os americanos acabavam de escapar. A solução era devolver o poder político às massas, expandindo as concessões, ampliando a democracia com mais cargos (como magistrados estaduais) e limitando o poder do governo federal.
Essa onda de populismo foi temporariamente superada pelo debate sobre a escravidão e a Guerra Civil, mas voltou a chamar a atenção no final do século 19. Desta vez, foi liderada por fazendeiros do sul e do centro-oeste que acreditavam estar sendo ignorados pelos dois principais partidos políticos e explorados pelos bancos e ferrovias a quem esses partidos serviam. Os populistas invocaram Jackson como seu herói, acusaram todo o sistema político de corrupto e formaram seu próprio Partido do Povo para defender os próprios interesses.
A próxima grande onda de populismo veio durante a Grande Depressão dos anos 1930. Políticos como Huey Long, governador da Louisiana e então senador dos Estados Unidos, chegaram ao poder com a promessa de redistribuir a riqueza dos ricos para os pobres. Long acusou políticos estabelecidos da plutocracia e tentou minar todos os centros de poder concorrentes, desde a legislativo estadual até o sistema universitário. Quando morreu, em 1935, havia atraído significativo número de seguidores por todo o país.
Subscribe to Project Syndicate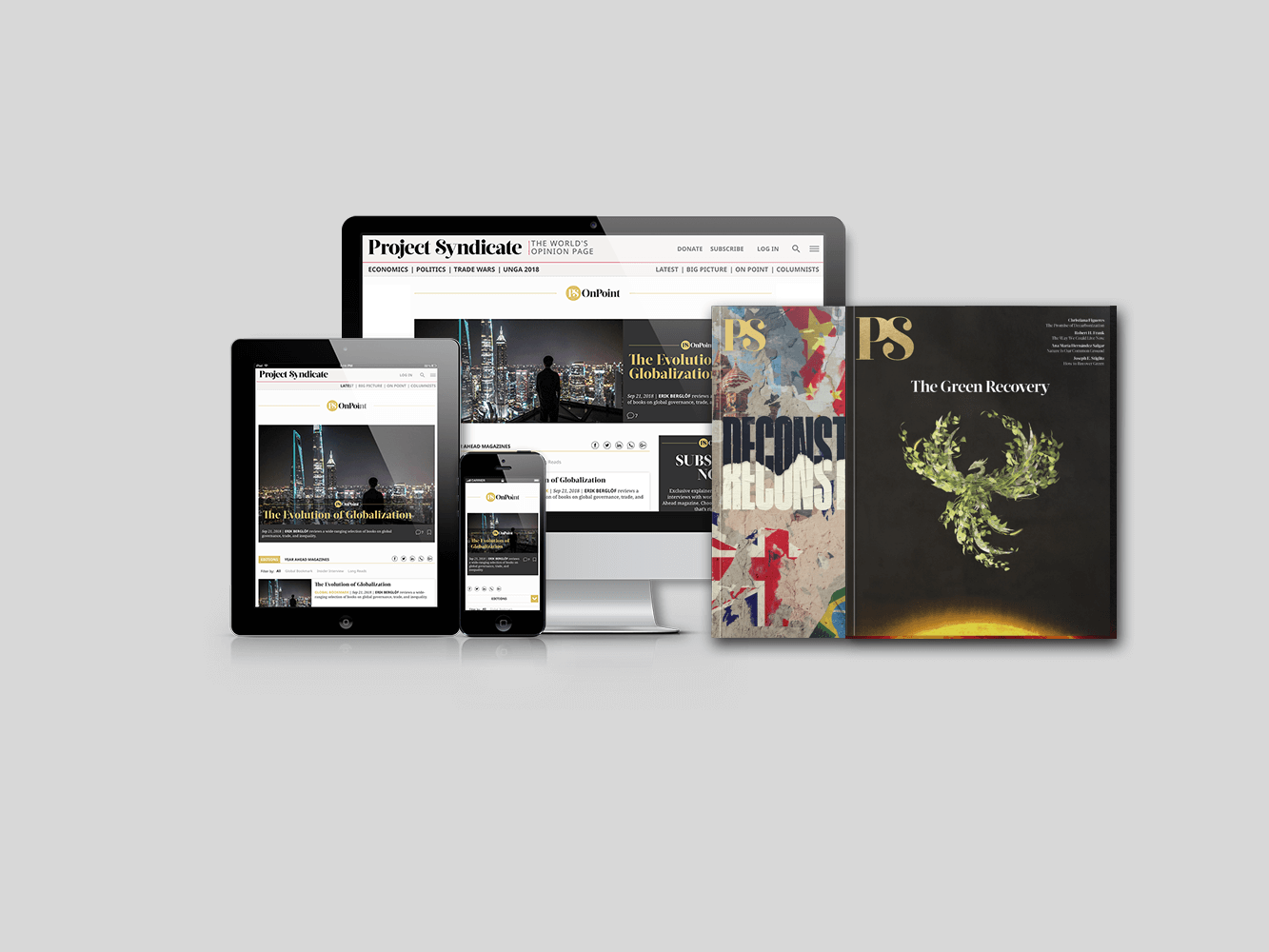 Subscribe to Project Syndicate
Enjoy unlimited access to the ideas and opinions of the world's leading thinkers, including weekly long reads, book reviews, and interviews; The Year Ahead annual print magazine; The Green Recovery special-edition print magazine; the complete PS archive; and more – All for less than $9 a month.
O último surto de populismo até agora foi na década de 1960, quando o político sulista, demagogo e racista, George Wallace, tentou persuadir os cidadãos dos estados do norte a apoiarem sua candidatura à presidência, alegando que a burocracia federal ("grande governo") era responsável por todos dos problemas dos Estados Unidos. Esse antielitismo também era algo comum na esquerda, que culpava um establishment racista e imperialista pela Guerra Fria e pela intervenção no Vietnã.
A lógica do populismo é simples e poderosa: se as coisas vão mal, a culpa é do governo e das elites que o dirigem. Embora os populistas americanos tenham atacado os governos estaduais, o governo federal sempre foi seu alvo principal devido ao distanciamento. As pessoas podem confiar nos políticos locais e nos próprios representantes ou senadores. Mas, com exceção do presidente e dos líderes do Congresso, os funcionários federais não representam nada.
Todos os movimentos populistas se extinguem quando suas contradições internas superam o entusiasmo popular. Os populistas detestam as elites, mas não podem governar sem colocar as próprias elites no poder. A democracia jeffersoniana rendeu um estado de partido único dirigido por fazendeiros da Virgínia; A democracia jacksoniana produziu um sistema partidário corrupto controlado por patrões e políticos profissionais; o movimento populista perdeu força quando, para fazer progresso político, se aliou ao Partido Democrata. E às vezes os populistas são enganados por políticos do establishment ou perdem o poder à medida que as condições melhoram. Roosevelt moveu-se para a esquerda para conter o populismo longiano dos anos 1930, e o populismo dos anos 1960 entrou em colapso com o fim de Jim Crow e da Guerra do Vietnã.
O populismo de Trump precisa ser separado de Trump, que surfou numa onda política que ele não iniciou, tampouco controla. Sua principal origem é a raiva com o avanço do liberalismo cultural, a estagnação econômica e a desigualdade – tudo isso atribuído, com mais ou menos justiça, às elites nacionais e às instituições que elas dominam. Essa mesma onda ajudou o pouco conhecido Barack Obama a derrotar os candidatos do establishment, Hillary Clinton e John McCain, em 2008, embora Obama fosse um tecnocrata por temperamento e governasse como tal.
O populismo é perigoso porque se baseia em uma atitude intransigentemente hostil em relação às instituições políticas estabelecidas e aos políticos profissionais dos quais – em última análise, não temos escolha – e de dos quais dependemos, sejam quais forem suas imperfeições. É por isso que, em retrospectiva, o populismo pode parecer irracional, mesmo se tiver feito o bem, trazendo queixas legítimas à atenção do governo e do público. Os ataques de Trump às instituições e normas, culminando em sua recusa em garantir uma transição pacífica de poder, estão se encaminhando para o niilismo.
E tudo isso nos traz às eleições do próximo mês. Ainda não sabemos se a onda populista do século 21 que trouxe Trump ao poder se esgotou. É possível que a pandemia tenha lembrado as pessoas das virtudes da experiência e do profissionalismo no governo. Mas tantos americanos se empenharam tanto na oposição aos burocratas não eleitos do "estado profundo" que o Trumpismo poderia viver sem seu criador, talvez liderado por uma nova tribuna – ameaçando com mais anos de caos e divisão. Apenas uma derrota verdadeiramente determinante para Trump e os republicanos poderá impedir que isso aconteça.
Tradução de Anna Maria Dalle Luche, Brazil