Trump casi provoca una guerra con Irán
WASHINGTON, DC – Los tensos y peligrosos intercambios recientes entre Estados Unidos e Irán dicen mucho acerca de la política exterior del presidente estadounidense Donald Trump. Básicamente, que no hay tal política. Se toman decisiones de peso sobre la base de reacciones viscerales y de impulsos frecuentemente contradictorios; por ejemplo, buscar un acuerdo y al mismo tiempo amenazar con usar la fuerza. La única visión o filosofía general, si la hay, es que Trump quiere evitar otra guerra larga y costosa. Y sin embargo, casi se mete en una por culpa de su torpeza.
Durante la campaña para la presidencia, Trump prometió repatriar las fuerzas estadounidenses, y a veces se abstuvo de responder a provocaciones (en particular, de milicias con respaldo iraní en todo Medio Oriente). Esto inspiró en los iraníes (y en casi todos) la falsa creencia de que seguiría poniendo la otra mejilla. Pero entonces algunos miembros del ala derecha del Partido Republicano y, lo más importante, comentaristas de Fox News empezaron a tildarlo de débil. Y decir eso de Trump es peligroso: su presidencia es la prueba de por qué no hay que elegir para ese cargo a una persona insegura.
Otra característica de la política exterior de Trump es que hoy está rodeado por una camarilla de mediocres: no hay nadie con visión de largo alcance, ningún pensador estratégico creativo, ningún espíritu independiente. Ya nombró cuatro asesores de seguridad nacional en tres años, dos secretarios de defensa, dos secretarios de Estado; y otros muchos puestos clave en política exterior siguen vacantes. Esto transmite una lección clara: el único modo de durar con Trump es no contradecirlo. Y esta expectativa de deferencia incondicional es mucho más problemática con un presidente que sabe muy poco y carece de curiosidad.
Mike Pompeo, el petulante secretario de Estado, tiene fama de ser el más consumado adulador de Trump entre sus asesores principales. Exintegrante de la Cámara de Representantes de los Estados Unidos, es un locuaz exponente de la vertiente congresista que quiere un "cambio de régimen" en Irán. Después del asesinato de Qassem Suleimani (comandante de la Fuerza Quds iraní, designada por Estados Unidos como organización terrorista extranjera) se supo que Pompeo ya venía presionando a Trump para que tomara esa decisión. Un informe periodístico señala que cuando Trump finalmente decidió ordenar la operación que el 3 de enero mató al segundo dirigente político más importante de Irán, ya tenía un equipo de colaboradores "más cohesionado y menos inclinado que sus antecesores a oponerse a los deseos del presidente".
No habiendo declaración de guerra contra Irán, la matanza de un funcionario extranjero en un ataque con dron en territorio iraquí puede haber sido ilegal. Pero esas sutilezas no preocupan a Trump: todo indica que tomó la decisión sin analizar posibles consecuencias. El sistema de seguridad nacional instituido durante la presidencia de Dwight D. Eisenhower con el objetivo de evitar medidas imprudentes de esa naturaleza hoy es disfuncional o inexistente, y el presidente tiene cada vez más poder. Y cuando ese presidente es inestable, el mundo entero tiene un problema muy grave.
De hecho, que se haya evitado (por muy poco) una guerra total con Irán se debió a que la dirigencia iraní fue más sagaz que Trump. La mayor pérdida de vidas en este peligroso episodio la causó el trágico derribo de un vuelo civil ucraniano que acababa de despegar del aeropuerto de Teherán (murieron las 176 personas a bordo). Las autoridades de aviación iraníes habían dado al avión permiso para partir unas tres horas después del ataque misilístico iraní contra bases militares iraquíes usadas por tropas estadounidenses. Esta represalia por la muerte de Suleimani, cuidadosamente calibrada (no hubo víctimas), más una serie de mensajes transmitidos por vía extraoficial a través de Suiza, eran señal de que los iraníes querían detener la peligrosa escalada. Una guerra contra Estados Unidos la perderían, pero tienen sobrados medios para dañar activos estadounidenses (incluso mediante ciberataques). Un aliviado Trump aceptó el mensaje y siguió el ejemplo de los iraníes.
Subscribe now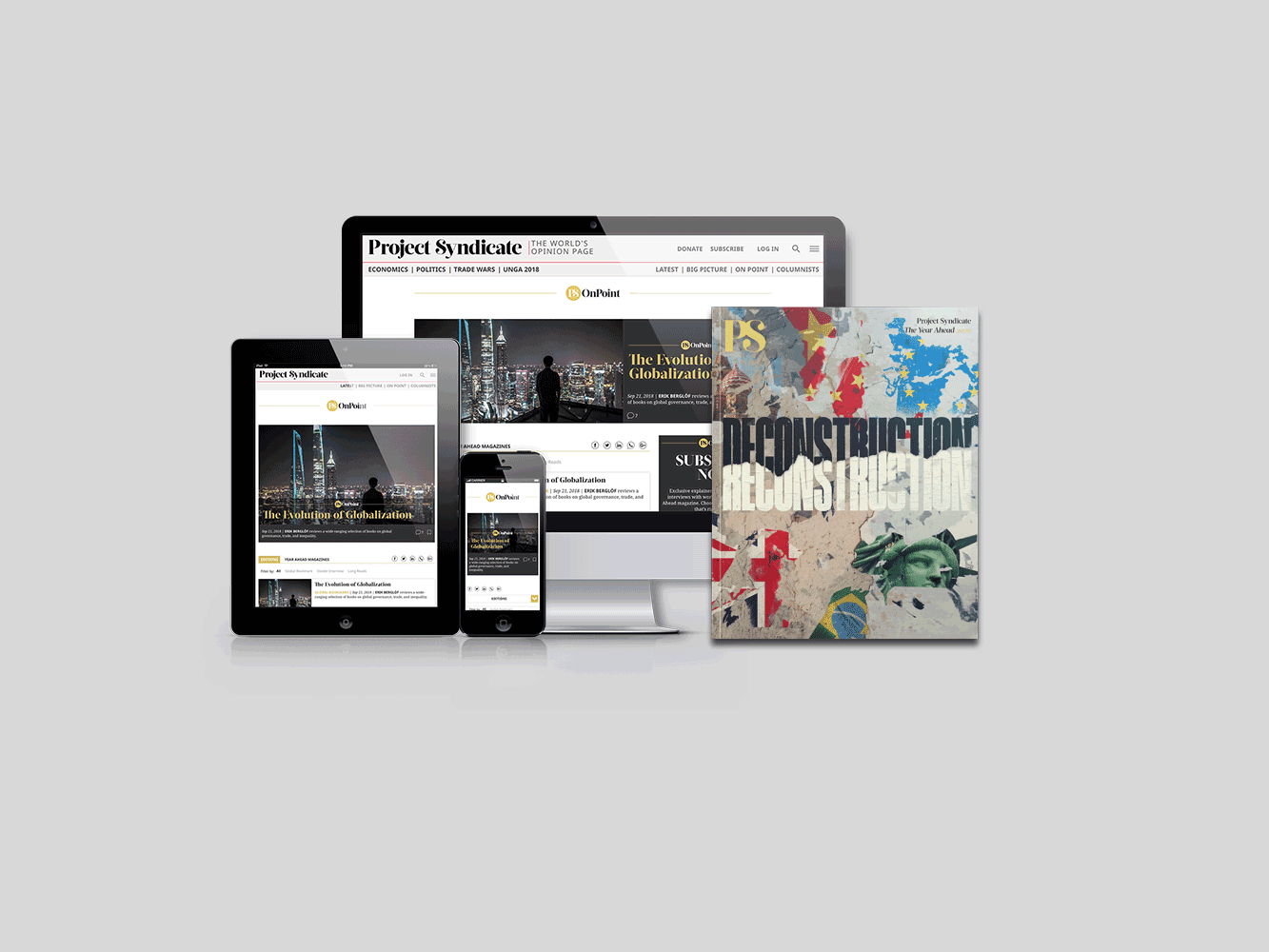 Subscribe now
Subscribe today and get unlimited access to OnPoint, the Big Picture, the PS archive of more than 14,000 commentaries, and our annual magazine, for less than $2 a week.
El Congreso, inquieto, exigió al ejecutivo un informe de las razones para matar a Suleimani; y la incapacidad de presentar una explicación clara le estalló en la cara a Trump y a sus funcionarios de seguridad nacional. Se ofrecieron razones contradictorias y erráticas, y el ejecutivo no consiguió convencer a los legisladores de que el presidente hubiera actuado obligado por una amenaza "inminente". Eso, sumado al habitual desprecio de la administración Trump hacia el Congreso y el deber constitucional de sus miembros de exigirle cuentas, y al hecho de que declarar una guerra es prerrogativa constitucional de la legislatura, alentó una iniciativa de los congresistas para limitar los poderes bélicos del presidente en relación con Irán. Pero es difícil que la Cámara y el Senado (controlado por los aliados republicanos de Trump) se pongan de acuerdo en cómo hacerlo, por no hablar de idear una medida que sobreviva al veto presidencial.
En tanto, la relación entre Estados Unidos e Irán está peor que nunca, y tras la matanza de Suleimani, el que más perdió fue Estados Unidos. Irán anunció que ya no respetará límites a su programa nuclear, lo que reduce el tiempo estimado que necesita para desarrollar una bomba atómica, de casi 15 años cuando asumió Trump a apenas cinco meses. Al mismo tiempo, crece la presión para que Estados Unidos retire sus tropas de Irak (lo que siempre buscó Suleimani). El programa del ejército estadounidense para entrenar a las fuerzas iraquíes para el combate a Estado Islámico (razón de la invitación a volver al país extendida a Estados Unidos durante la presidencia de Barack Obama) está en suspenso. Y en vez de retirar tropas de Medio Oriente, como prometió, ahora Trump se comprometió a enviar varios miles de soldados más.
Mientras esto sucede, e inevitablemente, Trump y sus acólitos cantan victoria y acusan a los críticos de ser afines a Irán e incluso de defender al despiadado Suleimani. Pero hay señales de que la opinión pública no se lo está creyendo. Una mayoría piensa que el episodio menoscabó la seguridad de Estados Unidos, y es posible que no se equivoque: aunque por ahora las hostilidades entre Estados Unidos e Irán (y sus numerosos intermediarios) se calmaron, pocos creen que dure.
Traducción: Esteban Flamini