Trumps Beinahezusammenstoß mit dem Iran
WASHINGTON, DC – Die jüngsten gefährlichen Schlagabtäusche zwischen den USA und dem Iran haben eine Menge über US-Präsident Donald Trumps außenpolitisches Management offenbart. Die wichtigste Schlussfolgerung ist: Er hat keins. Gewichtige Entscheidungen werden aus dem Bauch heraus und auf Grundlage häufig widersprüchlicher Impulse getroffen – zum Beispiel durch zeitgleiche Bemühungen um Einigung und die Androhung von Gewalt. Falls es eine übergreifende Vision oder Philosophie gibt, dann die, dass Trump einen weiteren langen, kostspieligen Krieg vermeiden will. Und doch wäre er beinahe in einen hineingestolpert.
Im Präsidentschaftswahlkampf versprach Trump, die US-Truppen nach Hause zu holen. Er hat manchmal auf Provokationen nicht reagiert, insbesondere auf Provokationen durch vom Iran unterstützte Gruppen im Nahen Osten. Dies hat die Iraner – und nahezu alle anderen – zu der Annahme verleitet, er würde auch weiterhin die andere Wange hinhalten. Irgendwann dann bezichtigten Teile des rechten Flügels seiner Republikanischen Partei und, besonders wichtig, Kommentatoren von Fox News ihn der Schwäche. Dies ist eine gefährliche Äußerung in Bezug auf Trump: Seine Präsidentschaft zeigt, warum man keinen unsicheren Menschen in dieses Amt wählen sollte.
Ein anderes Merkmal von Trumps außenpolitischem Verhalten ist, dass er sich inzwischen mit einer Koterie unbedeutender Personen umgibt. Es ist unter ihnen kein einziger vorausschauender Kopf, kreativer strategischer Denker oder unabhängiger Geist. Trump ist inzwischen bei seinem vierten nationalen Sicherheitsberater, zweiten Verteidigungsminister und zweiten Außenminister in nur drei Jahren angelangt; zahlreiche weitere außenpolitische Schlüsselpositionen sind nach wie vor unbesetzt. Die Lehre für andere ist klar: Der einzige Weg, sich bei Trump im Amt zu halten, besteht darin, ihn nicht herauszufordern. Diese Erwartung blinder Ehrerbietung ist umso problematischer, wenn der Präsident von kaum etwas Ahnung hat und es ihm an Neugier mangelt.
Als größter Kriecher unter Trumps Spitzenberatern gilt weithin der großspurige Außenminister Mike Pompeo. Pompeo, ein ehemaliges Mitglied des US-Repräsentantenhauses, ist zugleich ein geschwätziger Alumnus der für einen "Regimewechsel" im Iran eintretenden Gruppe im Kongress. Im Nachhinein kam heraus, dass Pompeo Trump seit einiger Zeit gedrängt hatte, die Tötung von Qassem Suleimani, dem Kommandeur der von den USA als ausländische Terrororganisation eingestuften iranischen Qods-Brigaden, anzuordnen. Laut einem Bericht war, als Trump sich am 3. Januar schließlich doch entschied, die Tötung des zweiwichtigsten Mitglieds der iranischen Führungsriege anzuordnen, "[d]as neue Team … einig und weniger geneigt als seine Vorgänger, den Wünschen des Präsidenten Widerstand zu leisten".
Ohne Kriegserklärung gegenüber dem Iran war die Tötung eines ausländischen Regierungsvertreters – per Drohnenschlag auf irakischem Gebiet – möglicherweise ungesetzlich. Doch stört sich Trump nicht an derartigen Feinheiten. Die Anhaltspunkte deuten darauf hin, dass Trumps Entscheidung ohne Abwägung der möglichen Folgen getroffen wurde. Das unter Dwight D. Eisenhower eingerichtete nationale Sicherheitssystem, das darauf ausgelegt war, derart unbesonnene Maßnahmen zu verhindern, ist inzwischen schwer beschädigt oder nicht mehr existent, und die Macht konzentriert sich immer stärker in den Händen des Präsidenten. Wenn dieser Präsident labil ist, hat die gesamte Welt ein sehr ernstes Problem.
Tatsächlich wurde ein ausgewachsener Krieg knapp vermieden, weil die iranische Führung klüger war als Trump. Die meisten Toten bei dieser gefährlichen Episode wurden durch den tragischen Abschuss einer ukrainischen Zivilmaschine verursacht, die gerade vom Flughafen in Teheran gestartet war; alle 176 Personen an Bord starben. Das Flugzeug hatte von den iranischen Luftfahrtbehörden rund drei Stunden nach dem Abschuss iranischer Raketen auf US-Truppen beherbergende irakische Militärbasen die Starterlaubnis erhalten. Diese sehr gezielte Vergeltungsmaßnahme für Suleimanis Tod (bei der niemand ums Leben kam) sowie im Hintergrund über die Schweiz übermittelte Botschaften signalisierten, dass die Iraner die gefährliche Eskalation beenden wollten. Einen Krieg gegen die USA würden sie verlieren, doch würden sie den USA u. a. durch Cyber-Angriffe fast mit Sicherheit schweren Schaden zufügen. Ein erleichterter Trump akzeptierte die Botschaft der Iraner und folgte ihrem Beispiel.
Subscribe now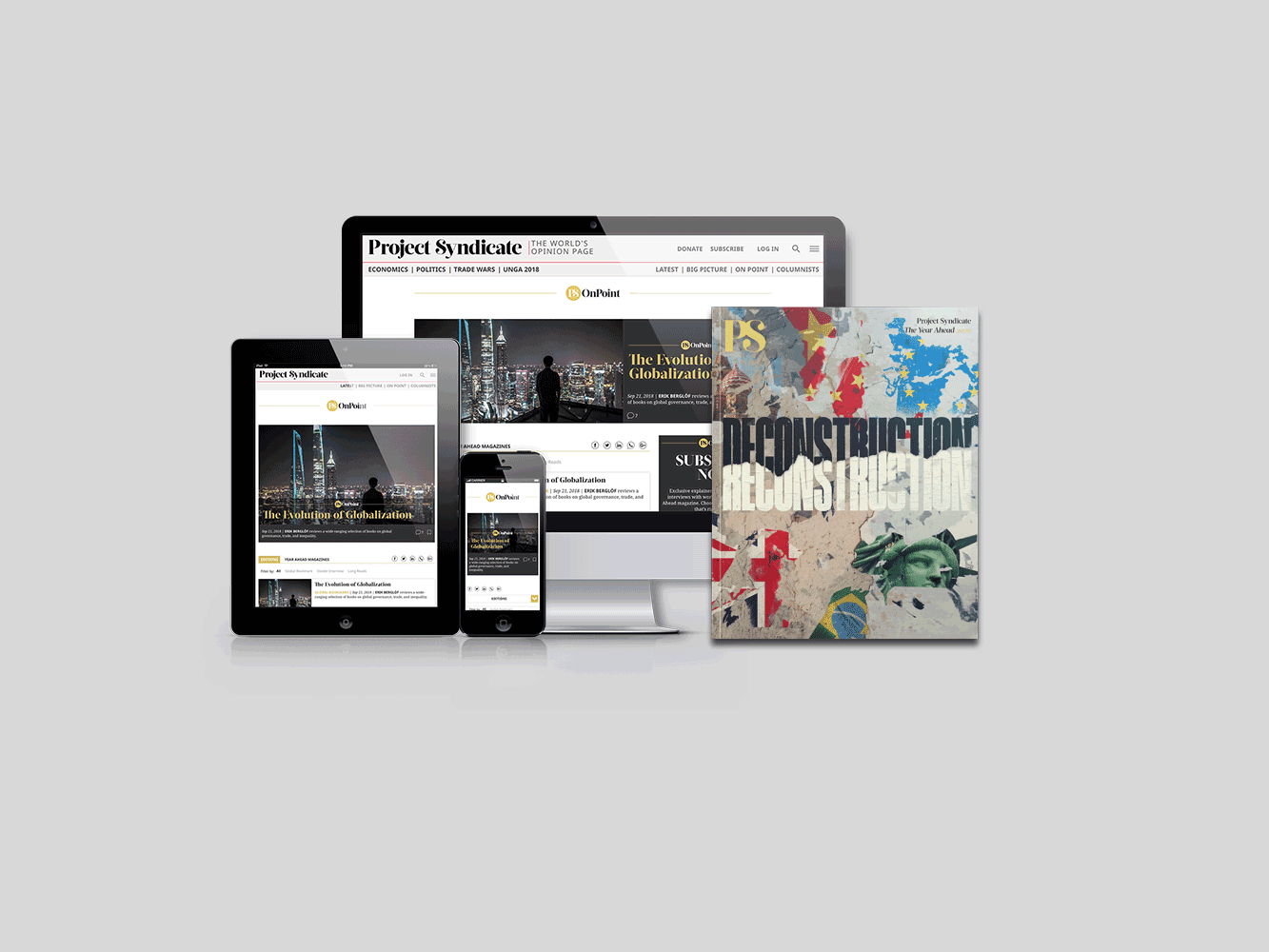 Subscribe now
Subscribe today and get unlimited access to OnPoint, the Big Picture, the PS archive of more than 14,000 commentaries, and our annual magazine, for less than $2 a week.
Ein verärgerter Kongress verlangte, von der Regierung über die Gründe für die Tötung Suleimanis unterrichtet zu werden, und das Fehlen einer klaren Begründung ging für Trump und sein nationales Sicherheitsteam nach hinten los. Angesichts widersprüchlicher und wechselnder Erklärungen gelang es der Regierung nicht, die Abgeordneten zu überzeugen, dass eine "unmittelbare" Bedrohung den Präsidenten zu der Maßnahme gezwungen habe. Zugleich missachtete die Regierung in charakteristischer Weise den Kongress, die verfassungsmäßige Pflicht seiner Mitglieder, die Exekutive zur Rechenschaft zu ziehen, sowie die alleinige verfassungsmäßige Befugnis des Kongresses, den Krieg zu erklären. Zusammen führt dies zu neuen Bemühungen im Kongress, die Kriegsführungsbefugnisse des Präsidenten in Bezug auf den Iran zu begrenzen. Doch dürften sich das Repräsentantenhaus und der Senat (der von Trumps Republikanischen Verbündeten kontrolliert wird) kaum auf eine Vorgehensweise einigen, und schon gar nicht dürften sie eine Maßnahme konzipieren, die ein Präsidentenveto überstehen würde.
Derweil ist die Beziehung zwischen den USA und dem Iran schlechter denn je, wobei die USA seit der Tötung Suleimanis mehr verloren haben. Der Iran hat angekündigt, er werde sich nicht mehr an Beschränkungen seines Nuklearprogramms halten, was die geschätzte Frist, die er zur Entwicklung eines Nuklearsprengkopfes brauchen würde, von fast 15 Jahren bei Trumps Amtsantritt auf bloße fünf Monate verkürzt. Die USA geraten unter wachsenden Druck, ihre Truppen aus dem Irak abzuziehen, was Suleimanis langjähriges Ziel war. Die militärische Ausbildung irakischer Truppen durch die USA zur Bekämpfung des Islamischen Staates – der Grund, warum die USA während der Präsidentschaft Barack Obamas in den Irak zurückgeholt wurden – wurde gestoppt. Statt wie versprochen Truppen aus dem Nahen Osten abzuziehen, hat sich Trump inzwischen zur Entsendung tausender zusätzlicher Soldaten verpflichtet.
Trump und seine Anhänger nehmen derweil wie unvermeidlich einen Sieg für sich in Anspruch und beschuldigen die Kritiker, Sympathie für den Iran und sogar für den bösartigen Suleimani zu hegen. Die Anzeichen derzeit sprechen dafür, dass die Bevölkerung ihnen dies nicht abnimmt. Eine Mehrheit glaubt, dass die Episode die Sicherheit der USA verringert hat, und sie könnte Recht haben: Obwohl die Feindseligkeiten zwischen den USA und dem Iran – sowie ihren zahlreichen Stellvertretern – nachgelassen haben, glaubt kaum jemand, dass es dabei bleiben wird.
Aus dem Englischen von Jan Doolan