El efecto de Trump sobre la política exterior estadounidense
CAMBRIDGE – Muchos observadores criticaron la conducta del presidente estadounidense Donald Trump en la reciente cumbre del G7 en Biarritz por imprudente y disruptiva. Otros dicen que la prensa y los analistas prestan demasiada atención a sus bufonadas, tuits y juegos políticos. Sostienen que para los historiadores del futuro, todo esto serán meros pecadillos. La pregunta más importante es si la presidencia de Trump terminará siendo un gran punto de inflexión en la política exterior estadounidense o una discontinuidad histórica menor.
La discusión que se desarrolla en torno de Trump revive una vieja pregunta: ¿son los grandes hechos históricos producto de las elecciones humanas o son en gran medida el resultado de factores estructurales avasallantes, derivados de fuerzas económicas y políticas que no podemos controlar?
Algunos analistas comparan el fluir de la historia con un río impetuoso cuyo curso se define por la acción del clima, las lluvias, la geología y la topografía, no por lo que el río lleve. Pero aunque así fuera, los agentes humanos no son como meras hormigas aferradas a un tronco arrastrado por la corriente, sino más bien como canoístas de aguas rápidas, que intentan llevar la embarcación evitando las rocas, que a veces no pueden evitar que se voltee y a veces logran guiarla hacia el destino deseado.
Comprender las elecciones y los fracasos de los líderes en el último siglo de política exterior estadounidense puede darnos más herramientas para responder las preguntas que nos plantea la presidencia de Trump. En todas las épocas, los líderes creen que luchan con fuerzas de cambio nunca antes vistas, pero la naturaleza humana permanece. Las elecciones importan; las omisiones pueden ser tan trascendentales como las acciones. La inacción de la dirigencia estadounidense en los años treinta contribuyó al caos que siguió; otro tanto ocurrió con la negativa de los presidentes estadounidenses a usar las armas nucleares cuando Estados Unidos tenía su monopolio.
¿Fueron esas grandes elecciones dictadas por la situación o por la persona? Un siglo atrás, Woodrow Wilson rompió con la tradición y envió fuerzas estadounidenses a combatir en Europa; pero igual pudo suceder con otro líder (digamos, Theodore Roosevelt). La gran diferencia que introdujo Wilson fue el tono moralista con que justificó la decisión y su insistencia obstinada (y contraproducente) en un involucramiento a todo o nada en la Liga de las Naciones. Algunos atribuyen a ese moralismo de Wilson la intensidad del regreso estadounidense al aislacionismo en los años treinta.
Franklin D. Roosevelt no consiguió que Estados Unidos entrara en la Segunda Guerra Mundial hasta Pearl Harbor, y eso podría haber sucedido incluso con un presidente conservador aislacionista. Sin embargo, la forma en que Roosevelt presentó la amenaza planteada por Hitler, y sus preparativos para confrontarla, fueron cruciales para la participación estadounidense en la guerra en Europa.
Subscribe now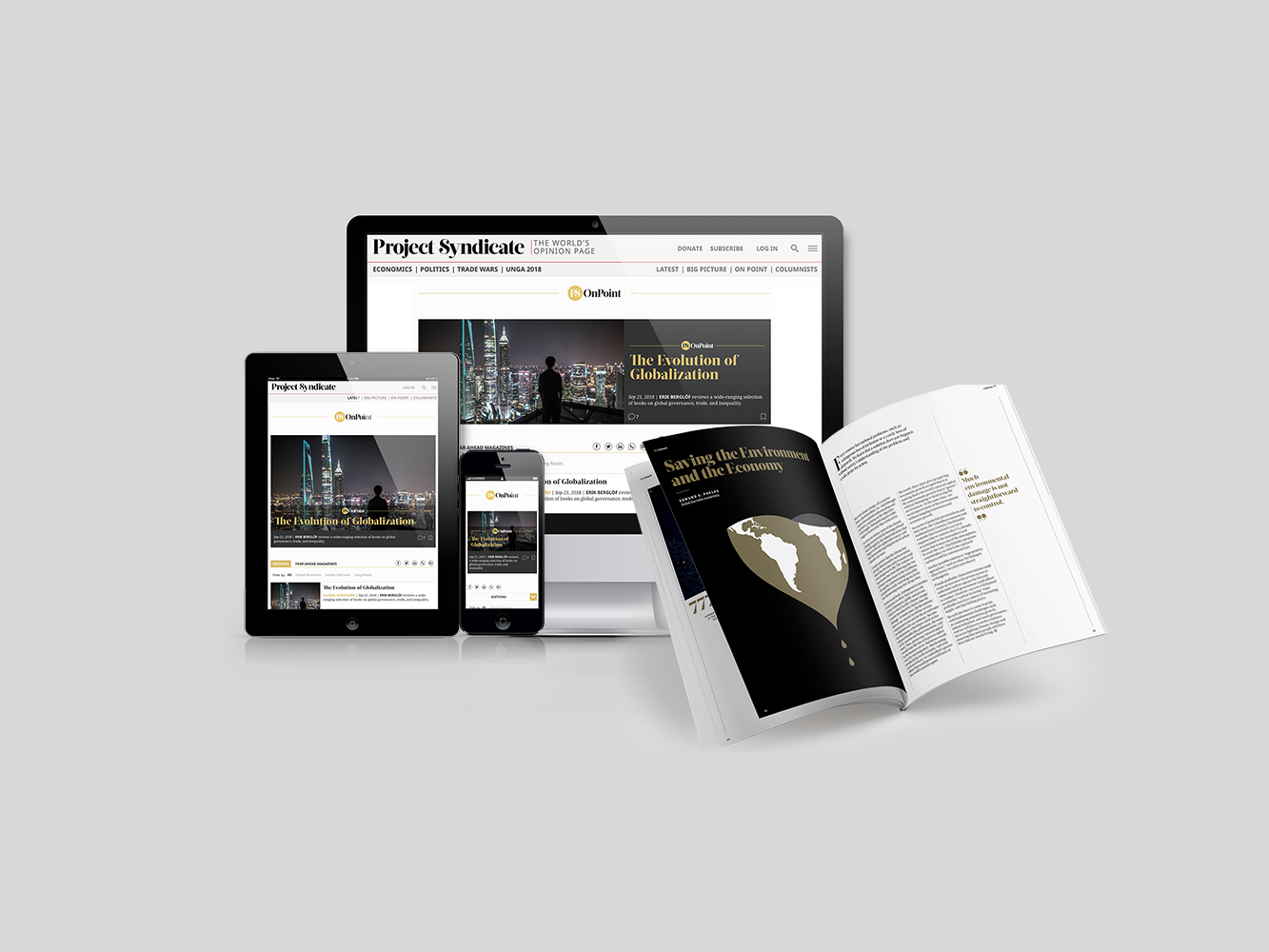 Subscribe now
Subscribe today and get unlimited access to OnPoint, the Big Picture, the PS archive of more than 14,000 commentaries, and our annual magazine, for less than $2 a week.
Después de la Segunda Guerra Mundial, la estructura de la Guerra Fría se definió en torno de la bipolaridad entre dos superpotencias. Pero el estilo y los tiempos de la respuesta estadounidense pudieron ser muy diferentes, si después de la muerte de Roosevelt, en vez de Harry Truman hubiera asumido la presidencia Henry Wallace (a quien Roosevelt descartó para integrar la fórmula como vicepresidente en 1944). Tras la elección de 1952, la consolidación relativamente estable de la estrategia de contención de Truman (dirigida por su sucesor Dwight D. Eisenhower) se podría haber interrumpido si Estados Unidos hubiera tenido un presidente aislacionista como Robert Taft o asertivo como Douglas MacArthur.
John F. Kennedy tuvo un papel crucial en evitar una guerra nuclear durante la Crisis de los Misiles Cubanos, y en la posterior firma del primer tratado de control de armas nucleares. Pero Kennedy y Lyndon B. Johnson metieron al país en el fiasco innecesario y costoso de la Guerra de Vietnam. Con la cercanía del fin de siglo, fuerzas estructurales debilitaron la Unión Soviética, y Mikhail Gorbachev aceleró los tiempos de su derrumbe. Pero el programa de acumulación militar de Ronald Reagan y sus habilidades negociadoras, y la destreza de George Bush (padre) para el manejo de crisis, tuvieron mucho que ver con el final pacífico de la Guerra Fría.
Dicho de otro modo, los líderes y sus habilidades importan. En cierto sentido es mala noticia, porque entonces la conducta de Trump no es intrascendente. Más que sus tuits, importan sus acciones que debilitan las instituciones, las alianzas y el poder blando del atractivo de los Estados Unidos (que según las encuestas, disminuyó con Trump). Es el primer presidente en setenta años que se aleja del orden internacional liberal que Estados Unidos creó después de la Segunda Guerra Mundial. El general James Mattis, que renunció tras desempeñarse como primer secretario de defensa de Trump, lamentó hace poco el descuido de las alianzas de Estados Unidos por parte del presidente.
Los presidentes tienen que usar el poder duro y el poder blando, combinándolos en formas complementarias, no contradictorias. La destreza organizacional y maquiavélica es esencial, pero también lo son la inteligencia emocional (fuente de habilidades como la autoconciencia y el autocontrol) y la inteligencia contextual, que permite a los líderes comprender los cambios del entorno, capitalizar las tendencias y aplicar correctamente sus otras habilidades. Y Trump no se destaca ni por su inteligencia emocional ni por la contextual.
Gautam Mukunda, teórico del liderazgo, señaló que los líderes que surgen de atravesar el filtro de un proceso político establecido tienden a ser predecibles. George Bush (padre) es un buen ejemplo. Otros no han pasado por ese filtro, y su actuación en el poder es muy variada. La carrera de Abraham Lincoln hacia la Casa Blanca fue relativamente directa, y fue uno de los mejores presidentes estadounidenses. Trump, un magnate inmobiliario neoyorquino y figura de reality show que llegó a la presidencia sin ninguna experiencia previa en cargos públicos, demostró una capacidad extraordinaria para el manejo de los medios de comunicación modernos, el cuestionamiento de la opinión establecida y la innovación disruptiva. Algunos piensan que esto puede producir resultados positivos (por ejemplo, en relación con China), pero otros no están tan convencidos.
El papel de Trump en la historia puede depender de que sea o no reelecto. Si permanece en el cargo por ocho años en vez de cuatro es más probable una erosión de las instituciones, de la confianza y del poder blando. Pero en cualquier caso, su sucesor tendrá ante sí un mundo distinto, en parte por los efectos de las políticas de Trump, pero también como resultado de grandes cambios en la estructura de poder mundial surgidos de Occidente y de Oriente (el ascenso de Asia) y de actores estatales y no estatales (empoderados por las armas cibernéticas y la inteligencia artificial). Como observó Karl Marx, hacemos la historia, pero no elegimos en qué circunstancias. La política exterior estadounidense después de Trump todavía es una incógnita.
Traducción: Esteban Flamini