La retirada a nivel mundial del libre comercio
BUENOS AIRES – En la década de 1980, el gobierno del presidente de Estados Unidos, Ronald Reagan, obligó a Japón a aceptar restricciones "voluntarias" de sus exportaciones, específicamente de automóviles, con el fin de reducir el déficit comercial de Estados Unidos y proteger a las empresas estadounidenses de la competencia japonesa. Hasta el año 1994, el déficit no se había reducido, pero los fabricantes de automóviles estadounidenses se habían tornado en más competitivos, por lo que se descontinuaron las restricciones. Al año siguiente, se estableció la Organización Mundial del Comercio y se prohibieron tales restricciones "voluntarias" por ser ilegales.
Desde aquel entonces, Japón – cuyo comercio representa alrededor del 35% de su PIB – ha sido un firme defensor de las normas comerciales multilaterales. Pero, eso puede haber estado cambiando en respuesta a los crecientes ataques del presidente de Estados Unidos, Donald Trump, al sistema de comercio basado en normas.
Japón acordó recientemente negociar un acuerdo comercial preferencial con Estados Unidos que podría desafiar uno de los pilares del sistema multilateral de comercio: la obligación de la "nación más favorecida" (NMF), que establece que cualquier concesión o privilegio otorgado a un país en un acuerdo comercial debe extenderse a todos los miembros de la OMC. En este punto, Japón está actuando nuevamente "voluntariamente", bajo una fuerte presión de Estados Unidos.
Según los informes de prensa, Trump ha puesto a Japón frente a la toma de una dura decisión: abrir su (muy protegido) mercado a las exportaciones agrícolas estadounidenses, o enfrentar un aumento de los aranceles estadounidenses a los automóviles y otros bienes industriales. Al parecer, obtener acceso al mercado agrícola de Japón reduciría las preocupaciones de "seguridad nacional" de Trump sobre Toyotas y Hondas importados – esta es la justificación que le permite a Trump eludir las normas de la OMC e imponer sus aranceles.
Sin embargo, de acuerdo con la obligación NMF, cualquier concesión que produzca el acuerdo tendría que extenderse al resto de la OMC. Este no sería el caso si Estados Unidos y Japón crearan un área de libre comercio a la que no se aplicara la obligación NMF. Sin embargo, calificar como un tratado de libre comercio (TLC) requiere la eliminación de aranceles y otras regulaciones restrictivas sobre "sustancialmente todo el comercio" – lo que se interpreta como que dicha liberación debe llegar a no menos del 90% de todos los intercambios bilaterales. El inminente acuerdo comercial entre Estados Unidos y Japón no llegaría ni de lejos a cumplir con ese estándar.
Es poco probable que el gobierno de Trump sea disuadido. En el valiente y nuevo mundo del comercio administrado hacia el cual Trump nos está arrastrando, sus propios acuerdos negociados importan más que las reglas o normas multilaterales. Al igual que con la excepción de seguridad nacional, podría intentar jugar con el sistema, alegando que el acuerdo bilateral es el primer paso en un proceso que culminará en un TLC integral, aunque, técnicamente, eso aún no eximiría al trato de cumplir con la obligación NMF.
Subscribe now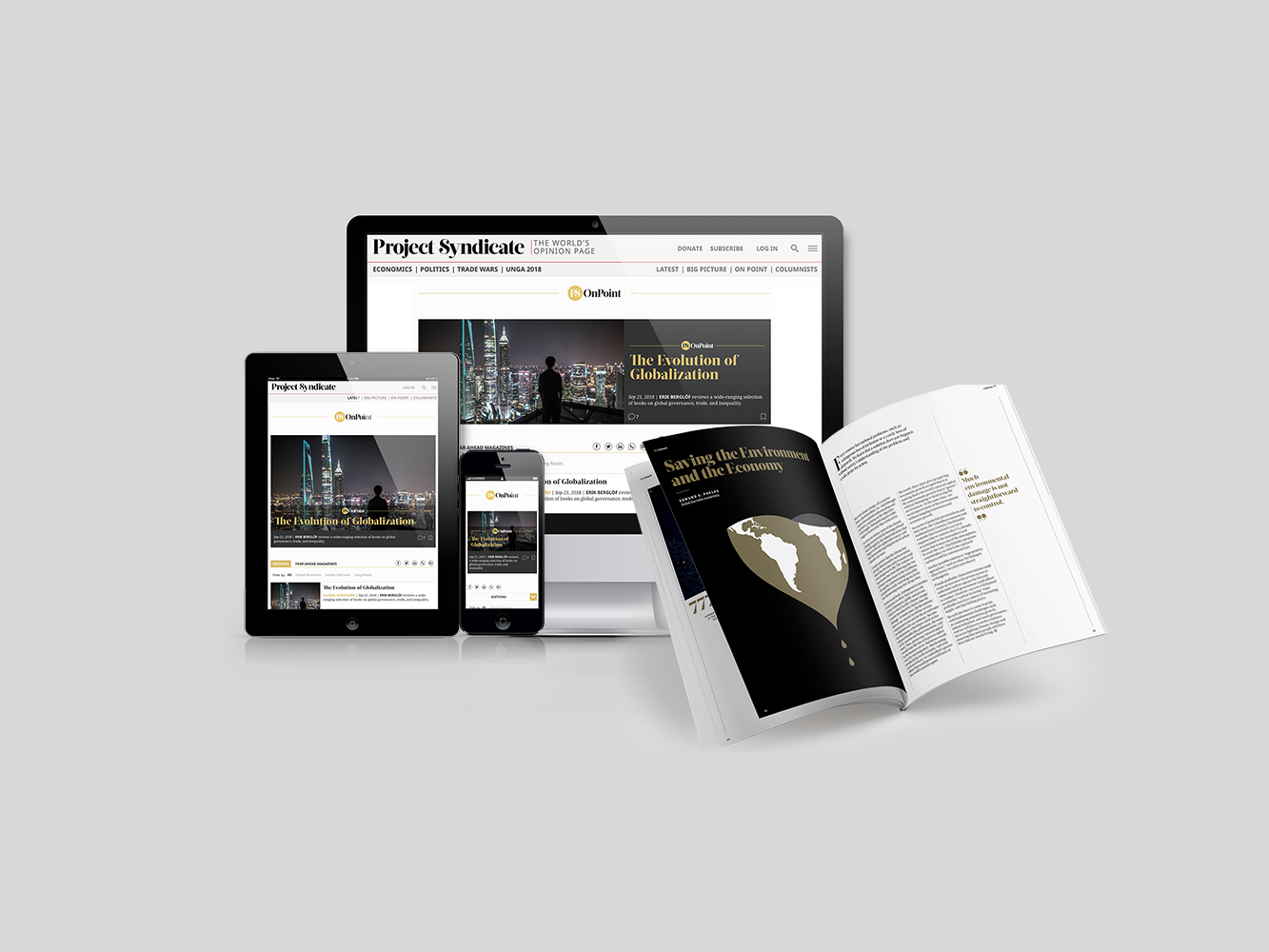 Subscribe now
Subscribe today and get unlimited access to OnPoint, the Big Picture, the PS archive of more than 14,000 commentaries, and our annual magazine, for less than $2 a week.
Las Naciones Unidas están agregando – quizás sin darse cuenta – otro clavo al ataúd de la OMC con su Convención de las Naciones Unidas sobre los Acuerdos de Transacción Internacionales Resultantes de la Mediación. Aunque la OMC ya cuenta con un mecanismo probado de solución de controversias, se supone que esta Convención, ahora abierta para su firma, ofrece un "método alternativo y eficaz" para resolver controversias comerciales.
El mecanismo de solución de controversias de la OMC ha sido considerado durante mucho tiempo una de sus joyas de la corona. El organismo tiene jurisdicción obligatoria sobre las controversias derivadas de sus acuerdos cubiertos, y los miembros deben cumplir con los "informes del panel" (recomendaciones producidas por tres expertos independientes). Las apelaciones de esos informes son consideradas por el Órgano de Apelación de siete miembros, que puede confirmar, modificar o revertir los hallazgos del panel. Una vez adoptados por el Órgano de Solución de Diferencias, los informes del Órgano de Apelación deben ser aceptados por todas las partes en la controversia.
Gracias a Trump, este sistema está al borde de la muerte. El gobierno de Trump ha estado bloqueando el reemplazo de los jueces del Órgano de Apelación una vez que vencen sus mandatos, alegando que han excedido su mandato. El Órgano de Apelación en la actualidad sólo tiene tres miembros, el mínimo necesario para firmar las resoluciones. A menos que Estados Unidos cambie de rumbo en su comportamiento a mediados de diciembre, cuando expiren los mandatos de dos jueces más, el Órgano de Apelación no tendrá poder para actuar. En ese momento, un país que no esté satisfecho con un informe del panel tendrá la opción de enviar el fallo al limbo mediante la presentación de una apelación.
La nueva convención de la ONU tiene como objetivo llenar el vacío que dejará el Órgano de Apelación. Pero los mediadores no pueden interpretar reglas o imponer soluciones; sólo pueden ayudar a las partes a llegar a un acuerdo. (Se le debe desear buena suerte con respecto a convencer al gobierno de Trump a ceder sus posiciones). Salvar el mecanismo de solución de controversias de la OMC contribuiría en gran medida a preservar el sistema multilateral de comercio. Reemplazarlo con algo más débil podría tener el efecto contrario.
Sin duda, Estados Unidos no está solo en cuanto a socavar a la OMC, aunque sin duda ha brindado un gran impulso a quienes desean desafiar al organismo. Un grupo de tercas economías en desarrollo – especialmente las de Cuba, India, Sudáfrica y Venezuela – también han estado haciendo su parte.
Ignorando el impacto negativo de la política interna en sus perspectivas económicas, estos países afirman que la OMC está sesgada contra los países en desarrollo. (Trump insiste que lo contrario es cierto). Por lo tanto, quieren condicionar cualquier reforma de la OMC a la conclusión satisfactoria de la Ronda de Desarrollo de Doha, que prácticamente está difunta. Al hacerlo, están alentando el esfuerzo de Trump para desmantelar un sistema basado en reglas que proporcionó previsibilidad a los inversores y, por lo tanto, permitió que muchos países en desarrollo prosperen.
Incluso Japón ha estado montando su propio desafío al libre comercio. El mes pasado, aparentemente inspirado por Trump, impuso controles más estrictos sobre los productos químicos que Corea del Sur importa para producir semiconductores (el principal elemento de exportación de Corea), aparentemente por preocupaciones de seguridad nacional. Luego eliminó a Corea del Sur de su "lista blanca" de socios comerciales de confianza, lo que llevó a Corea del Sur a degradar a Japón en su propia lista de socios comerciales y a retirarse de un pacto de intercambio de inteligencia militar.
En la cumbre del G7 celebrada el mes pasado en Biarritz, los líderes nuevamente intercambiaron palabrerías sobre a la reforma de la OMC. Sin embargo, hay pocas razones para esperar que sigan adelante. En cambio, es posible que nos encaminemos hacia un nuevo orden mundial, en el que los acuerdos comerciales reemplacen las reglas comerciales, y las políticas respaldadas por el poder bruto sustituyan a la resolución de controversias.
Traducción del inglés: Rocío L. Barrientos